Skip the theatre and host the best movie night in your family room! Get movie night ideas at home that couples, friends, and families love!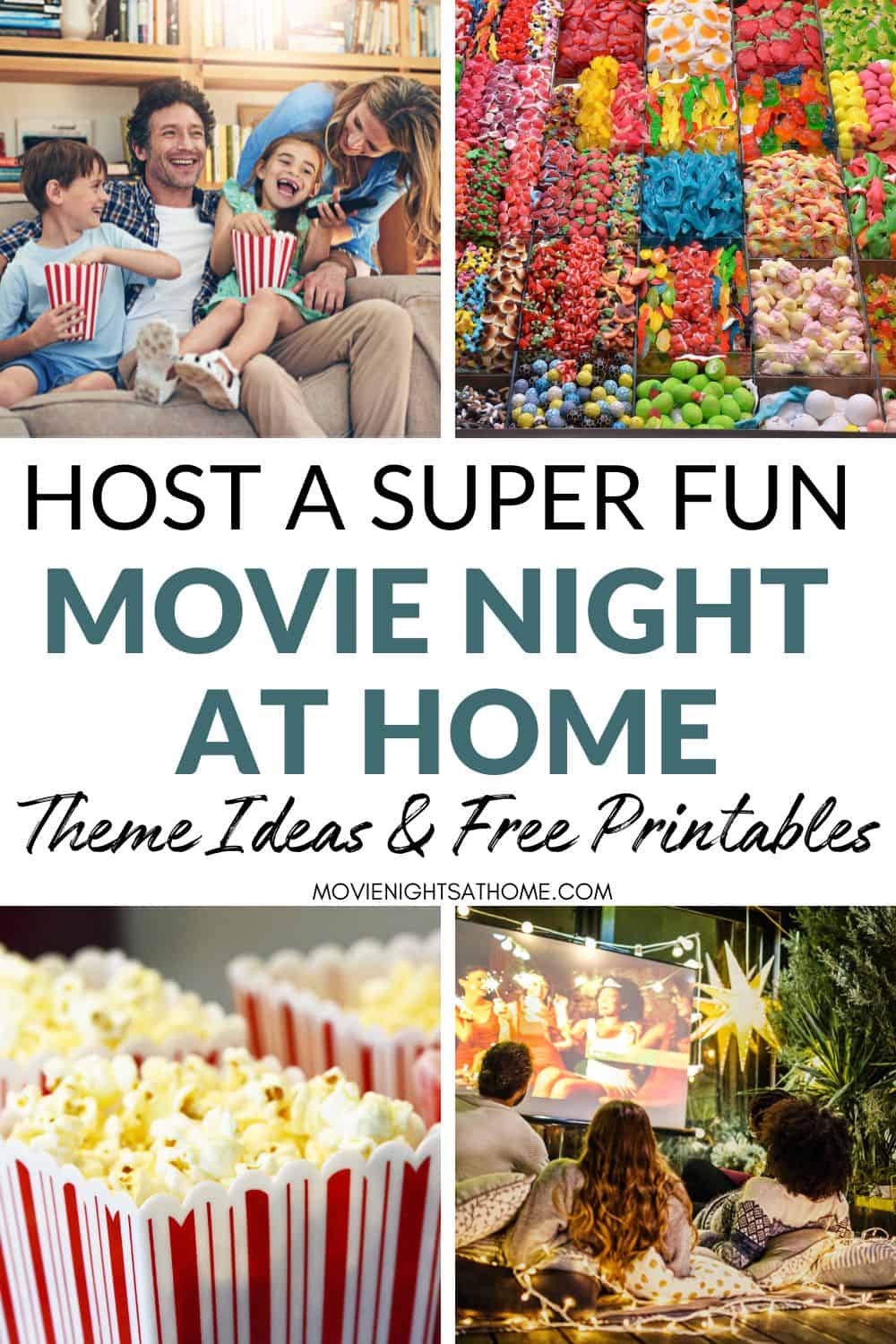 We love planning movie nights with our friends and family because it's such a fun way to spend some quality time together. We love setting up concessions with popcorn, candy, drinks, and a variety of snacks. All of these little touches are easy to do and add to the experience.
These ideas are also great for a birthday party, a weekly tradition, or to get ready for a holiday like Halloween, Christmas, or Valentine's Day!
If everyone is over 21 or you're planning a movie night for date, you could also include wine or cocktails into the mix!
Below we offer the best ways to host a fun movie night, as well as, specific tips and tricks to hosting a themed night like:
We also have free movie night tickets you can print or save to send to everyone!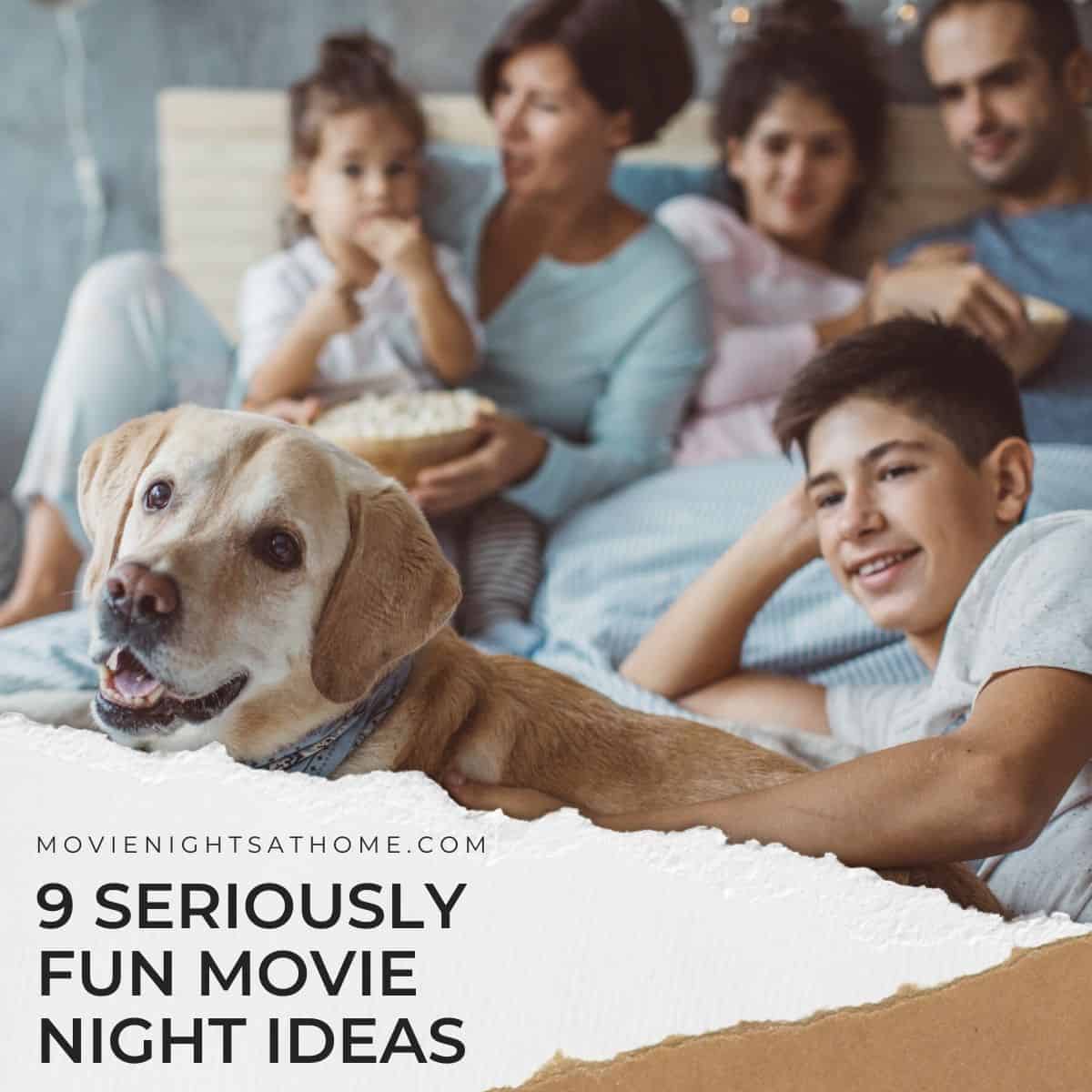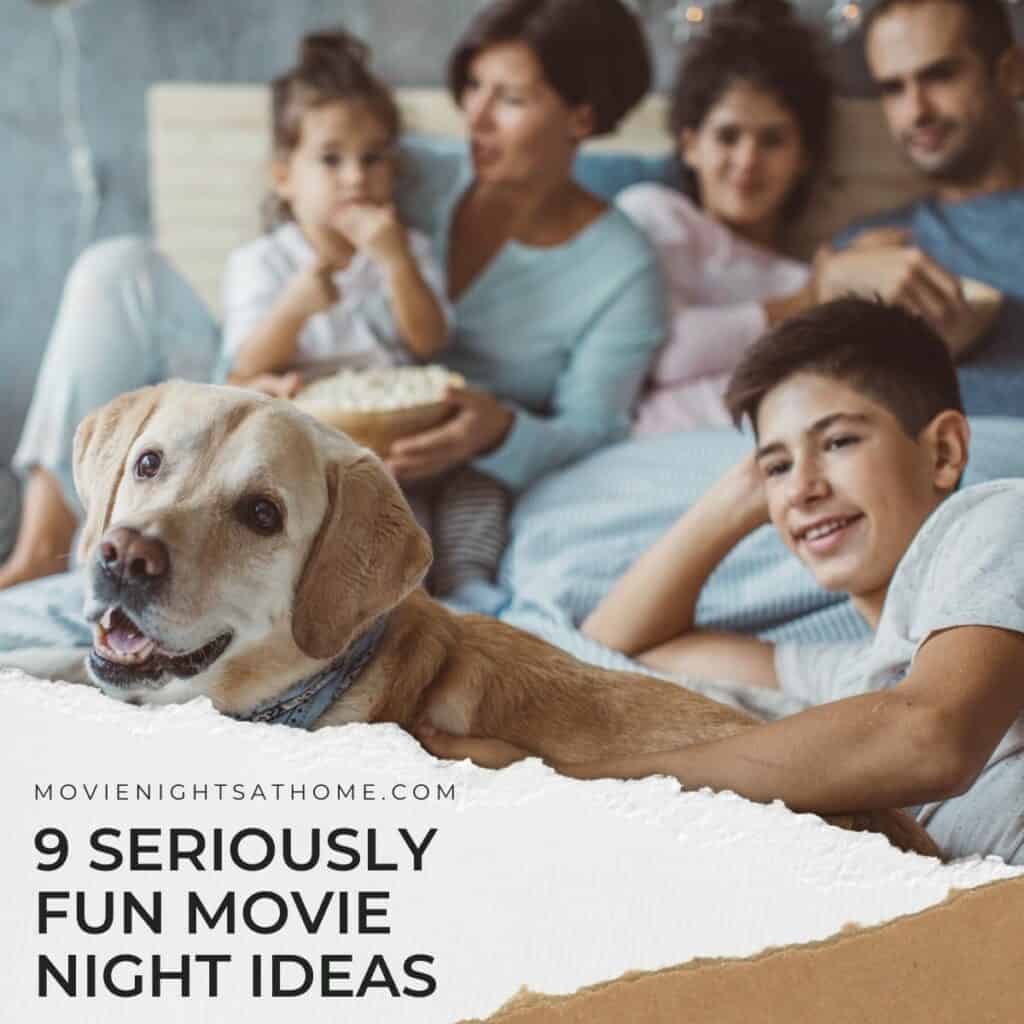 How do you make a fun movie night at home?
To make a movie night at home fun, we like to pick a theme movie everyone likes, put on comfy clothes, and serve yummy snacks. Also, make sure you have plenty of seating and blankets ready for the movie!
Plus, all of these ideas can be done in just a few minutes or planned out for hours for the ultimate experience – you choose!
10 Ideas to Host a Super Fun Movie Night at Home
Hosting a fun movie night party is easier and more fun than ever! With these fun movie night ideas at home for your family, friends, and couples you'll never miss the movie theatre again!
1. Pick Your Movie & Theme
To take your movie night to the next level, it's a good idea to have your movie picked out before getting together with friends, family, or your date! From there you can pick a theme.
If you're looking for a movie that most people like, we suggest going with a classic like Indiana Jones or Karate Kid. Since both movies are in a series, you could even do a double feature!
The Jungle Book or The Lego Movie could also be great choices for a family night.
More Movie Night Themes:
You could also do a Read-and-Watch theme. Hunger Games, How to Train Your Dragon or Holes are all good books that also have movies made around them.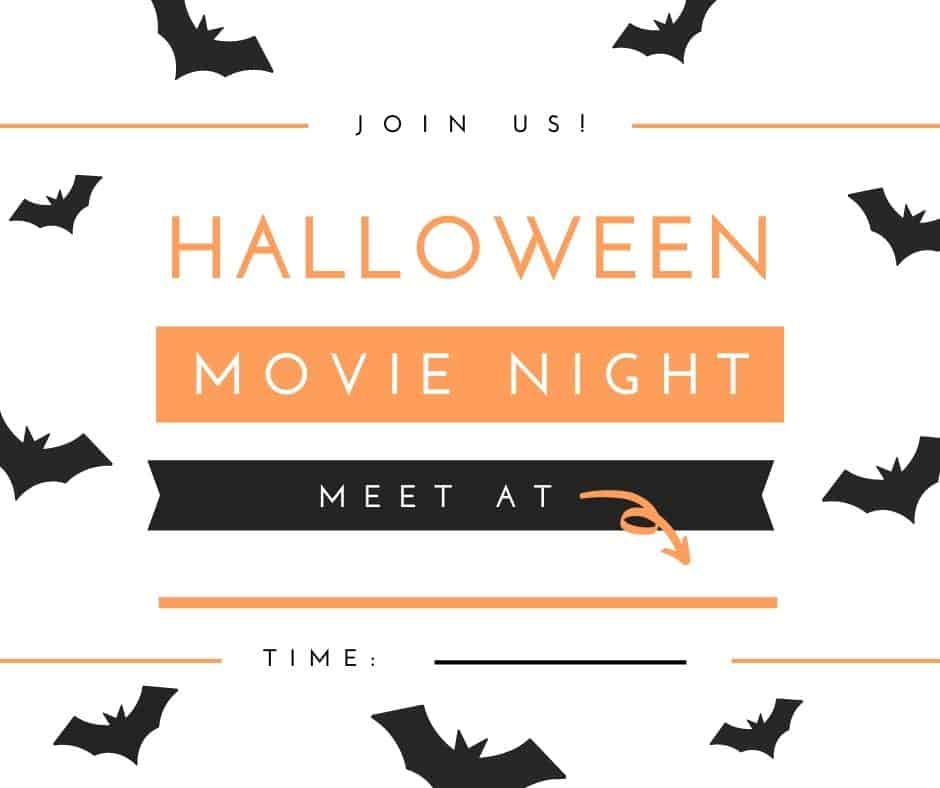 2. Invite guests and send them tickets
Once you have the movie picked out the movie, you can print your own custom movie tickets! Get our free printable movie night tickets or Halloween invites!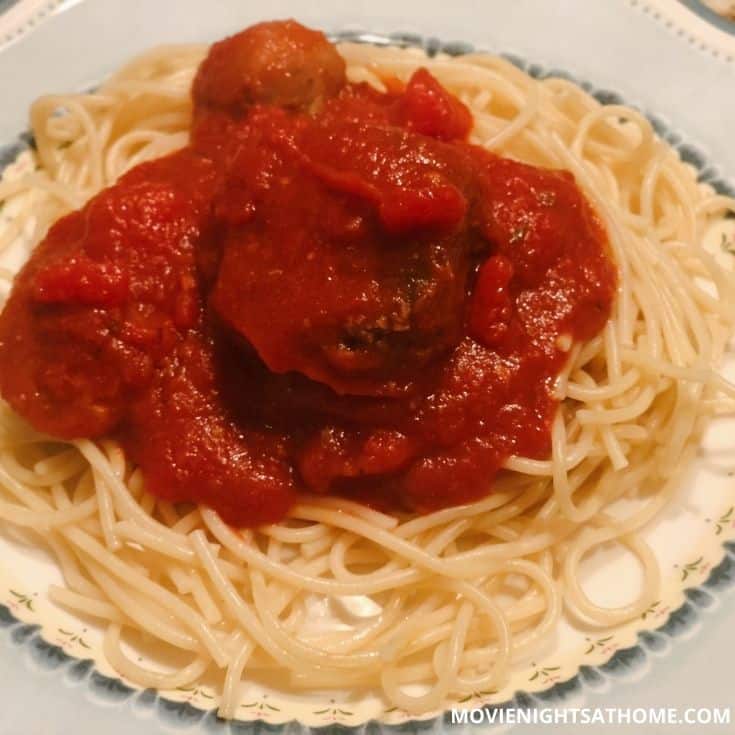 3. Pick a Themed Dinner
Since you're at home, why not theme your menu to go along with the movie! We have a full list of fun movie night dinner ideas, as well as, 27 movies that pair perfectly with pizza if you're in a hurry!
A theme is easier than you think too! You could do Clemenza's spaghetti for a Godfather movie night or there are dozens of Disney themed dinners to go along with your movie!
You could also set up your own concession stand with drive-in classics like:
Hot dogs and hamburgers
Chili dogs and fries
Build your own nachos
Build your own pizza
You'll also want to have some fun drinks like lemonade or soda!
You could also serve milkshakes, banana splits, or offer ice cream as dessert!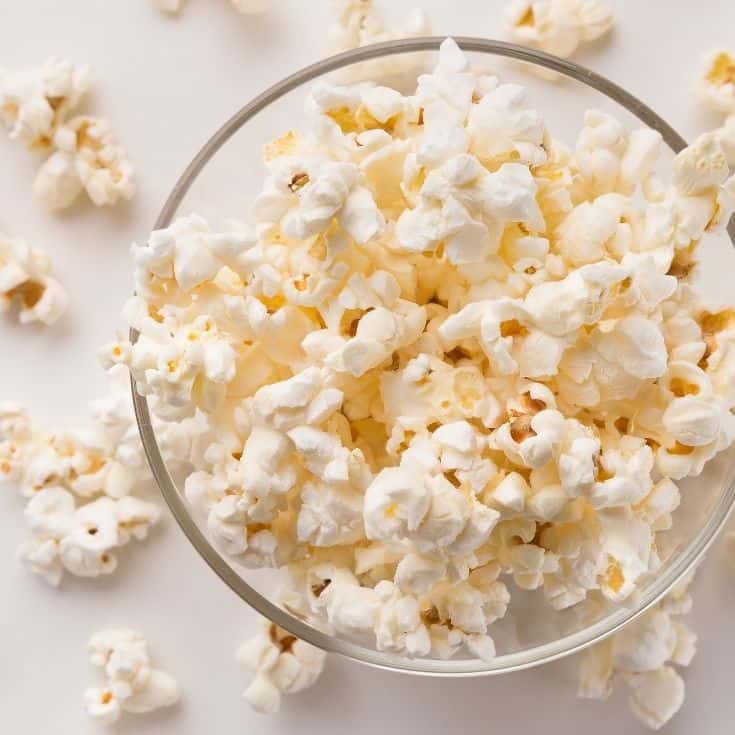 4. Have great movie night snacks
Even with dinner, you'll want to have your classic movie night snacks! Want to really impress your guests? Why not invest in a old fashioned gourmet popcorn maker!
Another way we upgrade basic popcorn is by offering each guest a brown paper bag of popcorn and then letting them top it with butter or fun seasonings!
16 Popcorn Bar Topping Ideas
M&Ms
Marshmallows
Dried fruit
Chocolate chips
Mini cookies
Sprinkles
Gummy worms
Skittles
Milk Duds
Pretzels
Mini Reeses
Peanuts
Seeds
Wasabi peas
Chex cereal
Candy Corn
We also love the idea of creating a a snack bar with your guests' favorite sweet and salty snacks! The $1 movie-style candy boxes are the perfect size and double as decoration, too!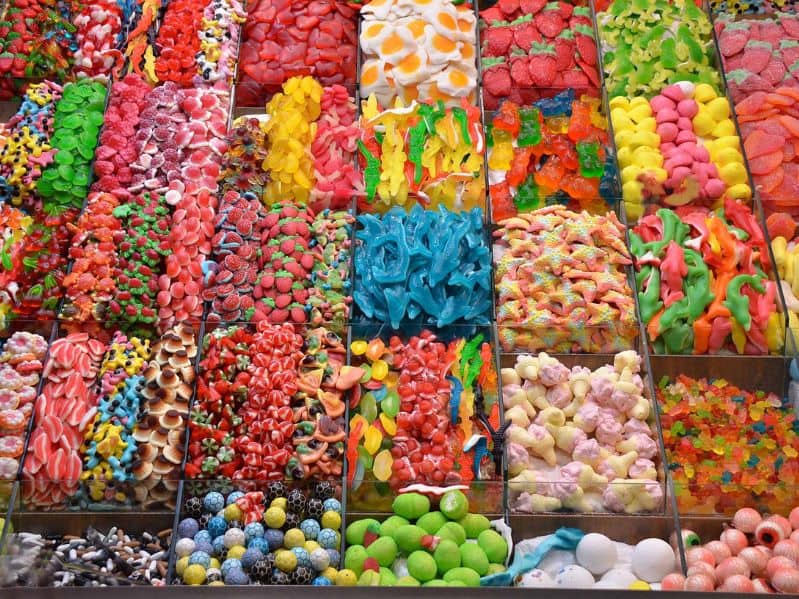 5. Decorate
Decorating can be as much or as little as you like! Your snacks, popcorn, and drinks can also act as decor, as well as, blankets and pillows!
Amazon and the Dollar Tree have a lot of cute movie-themed decorations that won't break the bank, and sometimes you can get movie posters from the local theater after the movie showings have ended. You just have to ask! 🙂
We also purchased popcorn containers so that each child could have their own, like in a real movie theater.
Whether you're inside or out, it can be a lot of fun to decorate for movie night! Click here to shop movie night decorations on Amazon!
Here are a few tips for creating a cozy atmosphere:
Extra blankets and pillows
Comfortable seats with room to stretch out
Hang lights to create an aisle or just set the mood
Choose themed decor for your movie or movie night like a Now Playing sign
Check out our Movie Night Checklist for more essentials to creating a great atmosphere!
6. Plan Some Activities
While watching the feature film is the main activity, activities can make any movie night extra fun! Coloring sheets, board games, movie trivia, or a scavenger hunt are all great ideas that the entire family can enjoy.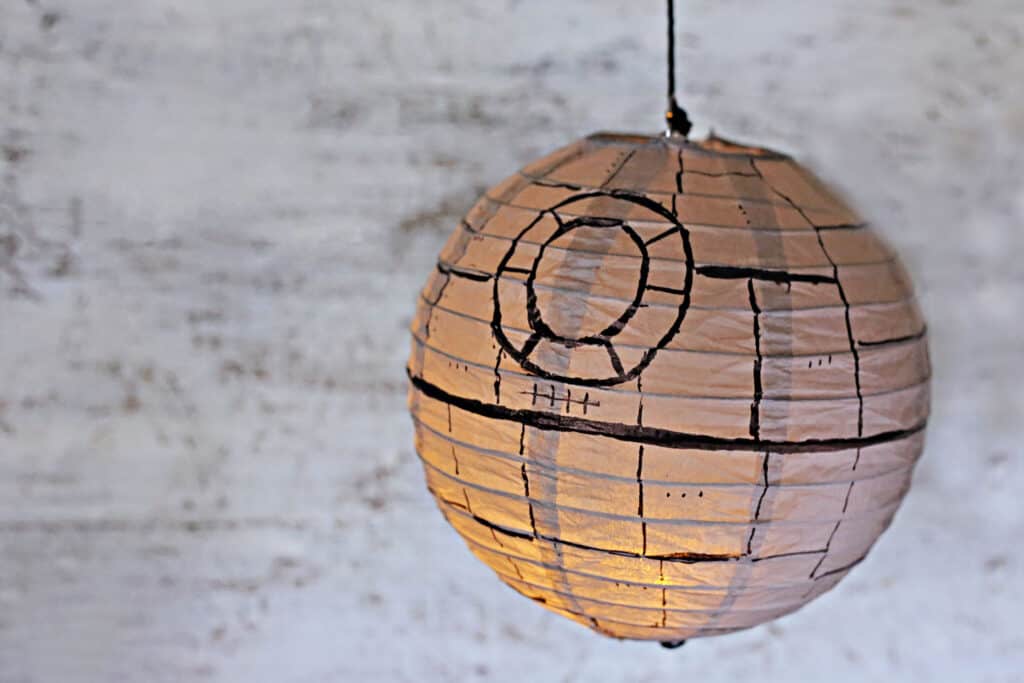 If you like DIY ideas, you could do a movie-themed craft like building a Death Star nightlight or an Ooogie Boogie Plushie from The Nightmare Before Christmas.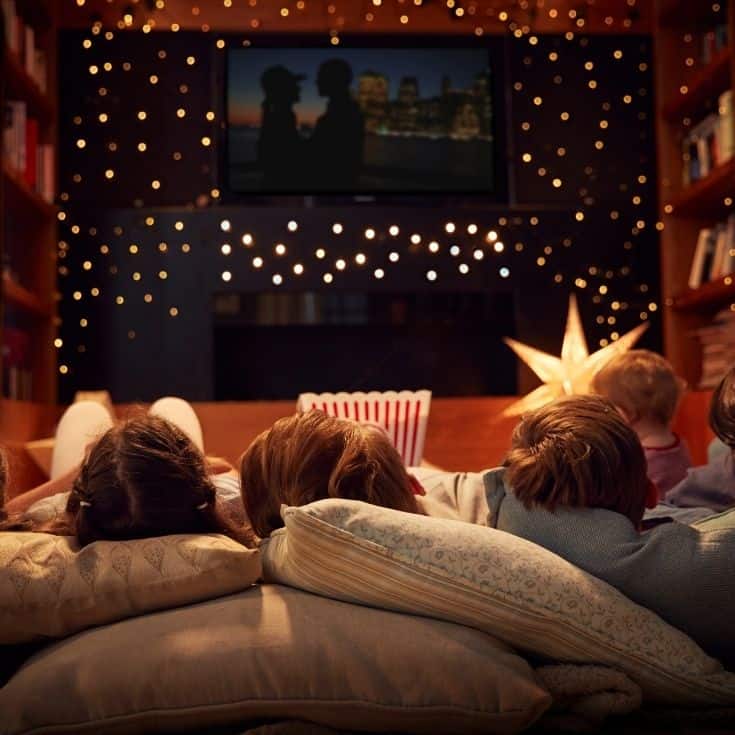 7. How You'll Watch the Movie
While you don't have to have a fancy TV or built-in speakers to enjoy a night at home, it's more affordable than ever to upgrade your tech.
A good sound system can upgrade any living room into your own home theater! Vizio offers a full sound system at a great price.
Another cool idea is to use a movie projector! You could use this inside or outside to watch your favorite movies on a big screen! It's easier and cheaper than you'd think to set up a bluetooth movie projector and outdoor projector screen!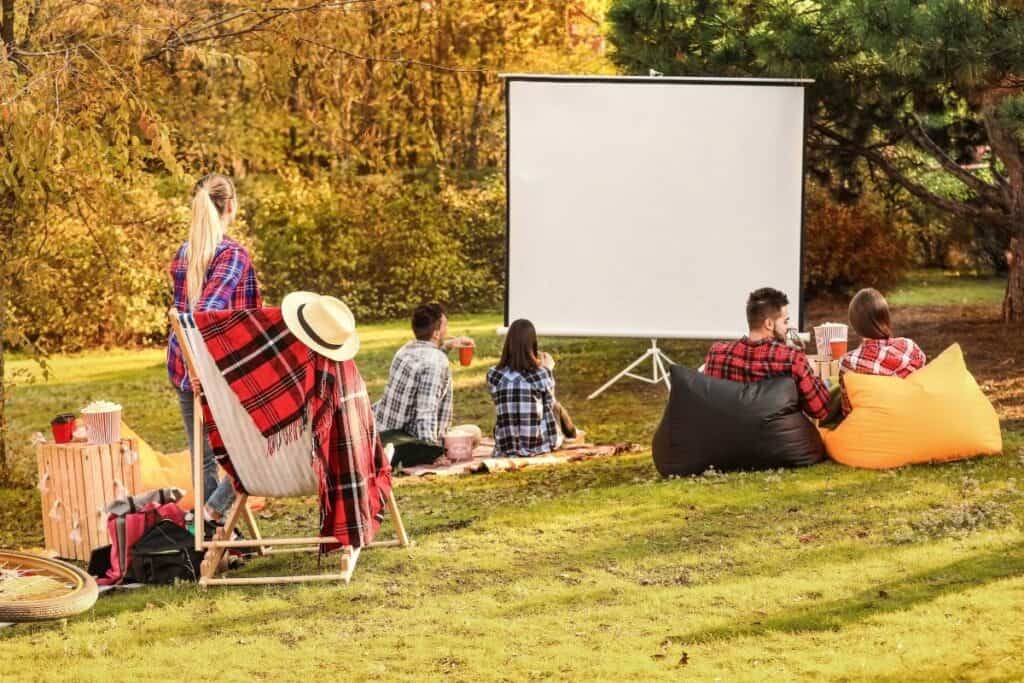 8. Take your movie outside
Turning your backyard into your own private theater is a must-do and takes the experience to a whole new level!
When you're planning your outdoor movie night ideas, make sure to look at the weather ahead of time. You don't want it to be too hot or too cold. In the Fall, you could always use a fire pit, heaters, and lots of blankets to keep warm though!
We have a list of the 47 best outdoor movie night ideas you might like as well!
Along with decorations, you'll also want to have:
possibly heaters or fans depending on the weather
If it's cold for your backyard movie night, we love to do a hot chocolate bar and one of these cozy Winter movies! If it's warm, you could also do a pool movie night!
9. Offer an intermission
Depending on the length of the movie, you may want to offer an intermission for your guests to go to the bathroom and restock on candy and popcorn!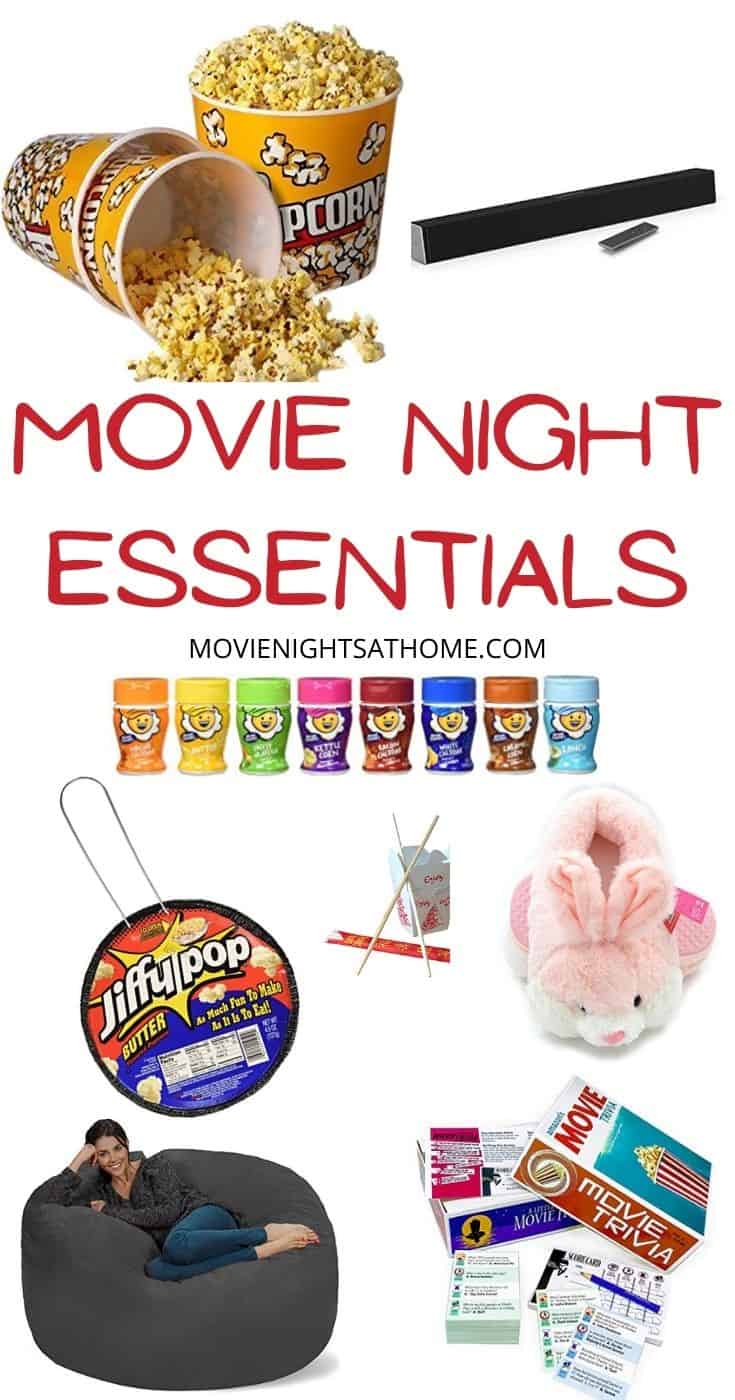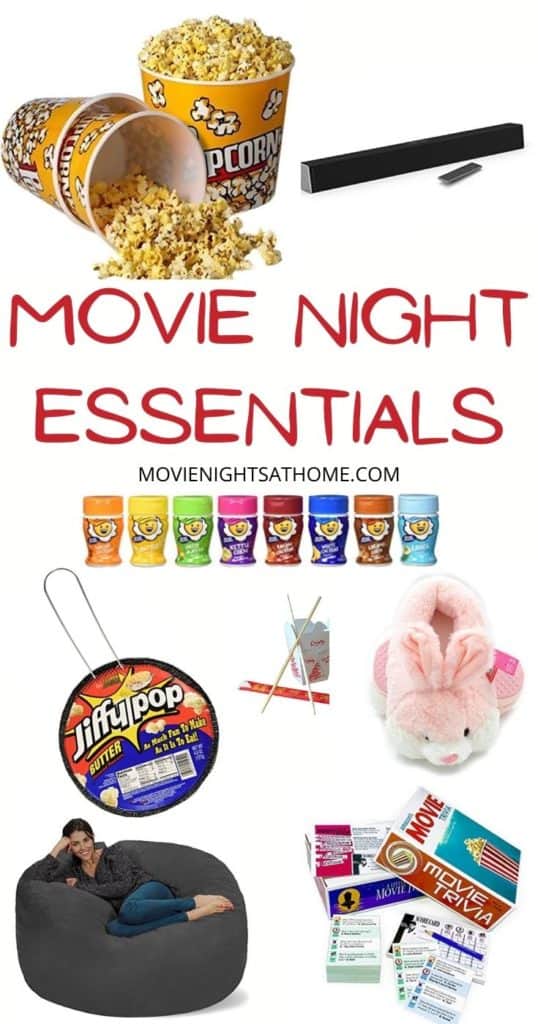 What do you need for a movie night at home?
To recap, you'll want to have the following items for your movie night at home:
Our Movie Night Checklist includes all of the essentials!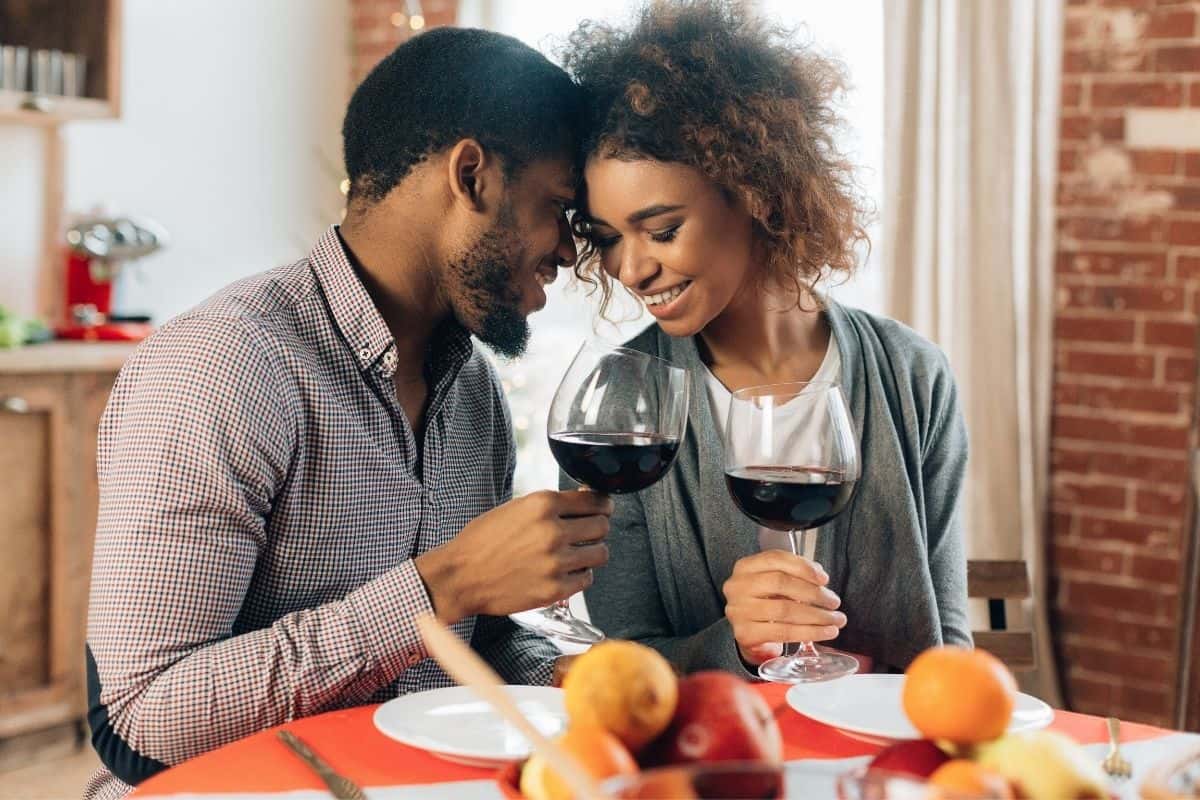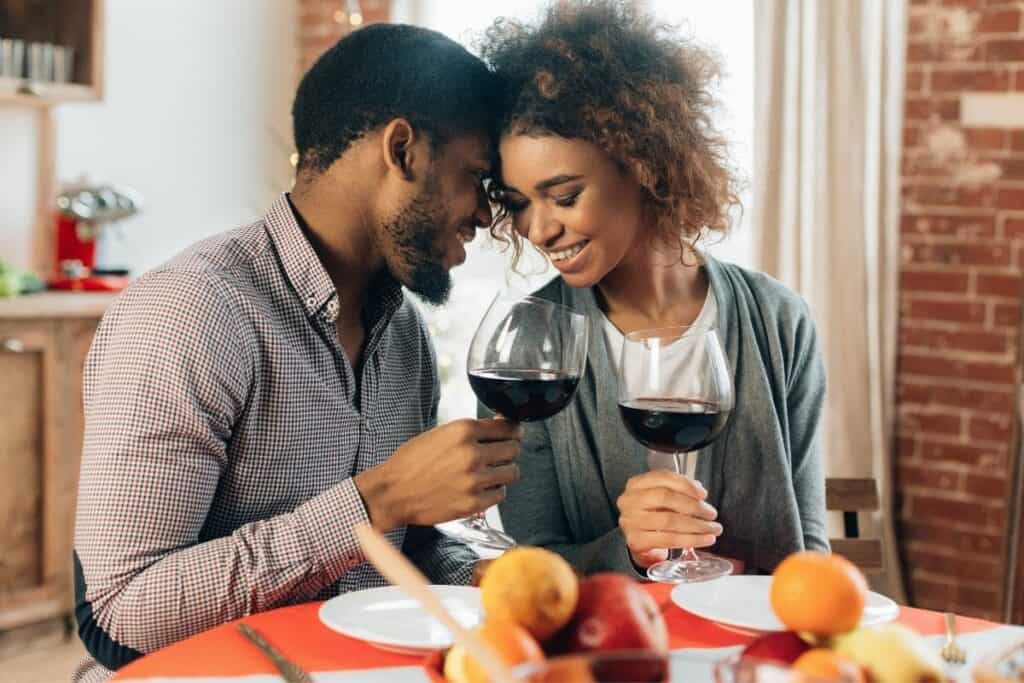 Is watching a movie at home a good first date?
Typically, we would say stay away from watching a movie as a first date. It's hard to get to know someone if you're watching a movie. With that said, a watching a movie at home would allow you to chat over dinner and possibly through the movie. Just make sure you set the expectations for the date early!
Date Night Movies on Netflix
Some of these movies may not be currently on Netflix – as they are always changing their offerings. However, we hope this list inspires you!
To All the Boys I Loved Before
Holidate
The Perfect Date
Always Be My Maybe
Jerry McGuire
The Holiday
When Harry Met Sally
To All The Boys I've Loved Before
She's All That
The Age of Adaline
The Notebook
Ghost
How to Lose a Guy in 10 Days
The Lake House
Serendipity
Meet the Parents
We also have a list of best romantic movies for couples on a date night or list of the top 50 movies to watch with your best friends to help you brainstorm!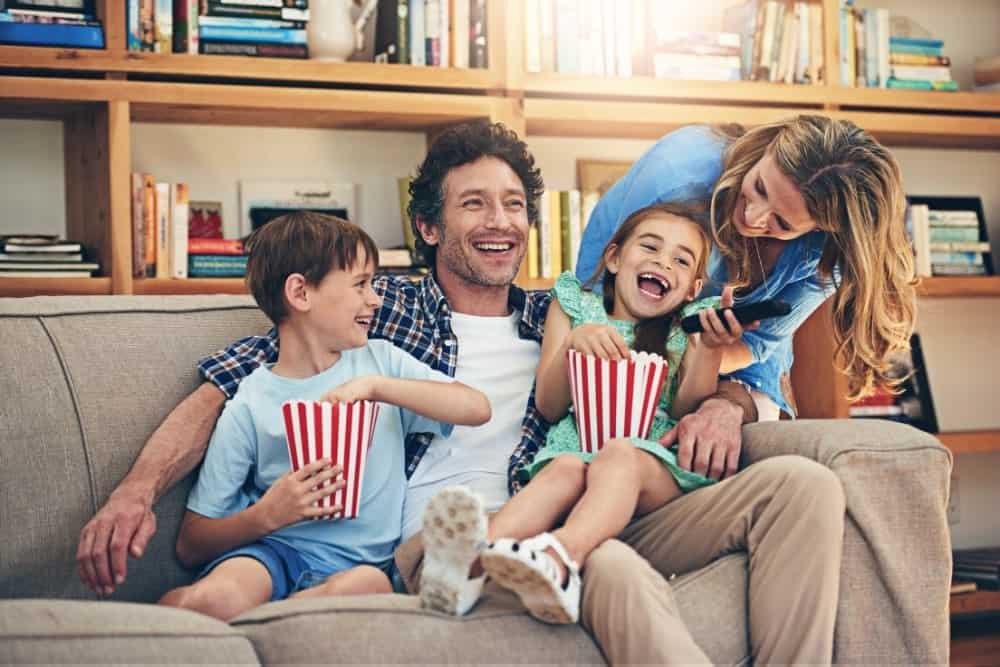 Benefits of a DIY Movie Night
Turning your living space into your own theater comes with a lot of benefits! You can control the movie, time the movie starts, the snacks, decor and even the dress-code!
Plus, you don't have to drive to the theater and then hope no one is on their cellphone or talking through the movie!
Now more than ever, it's also easy to create a cinematic experience with a home theater!
With a tiny bit of planning and a little bit of effort, you can easily stream your favorite movies at home with streaming services like Amazon Video.
We set up a movie room upstairs with surround sound and a big TV screen to help us feel like we're at the movies without the extra cost of overpriced snacks!
Plus, who doesn't want their own private theater?!
BUT – it's easy to fall into the old habits like scrolling through Netflix for 30 minutes not to pick anything or turning on the same movie again and again.
That's why we put together these home movie night ideas to help you host the ultimate movie night with your friends, family, or date!
You may also like:
With these ideas, movie night doesn't have to be boring! Let us know what your favorite movie is to watch on Instagram @movienightsathome.