These Harry Potter recipes are perfect for a party or Harry Potter movie night! Grab the best wizarding foods, desserts, and drinks for an incredible movie night menu! You'll love all of the Harry Potter snacks! Our favorites are the Butterbeer cupcakes, chocolate frogs, and edible wands!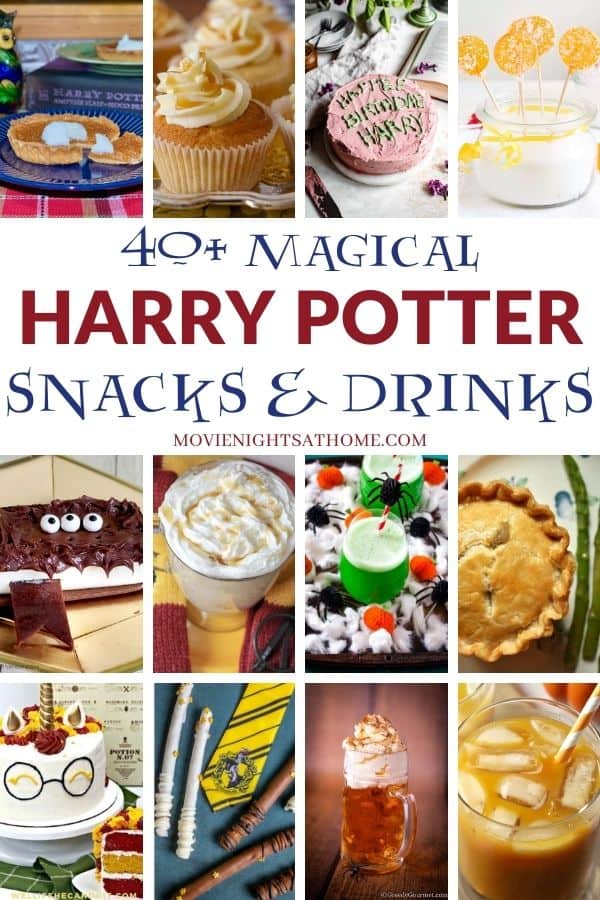 We started reading Harry Potter over 20 years ago, and we fell in love with Hogwarts and the whole wizarding world! Full confession — we saw the 7th movie in theaters 5 times before saying goodbye. In our defense, the last time was only $2 at an IMAX theater, but still – we're pretty obsessed.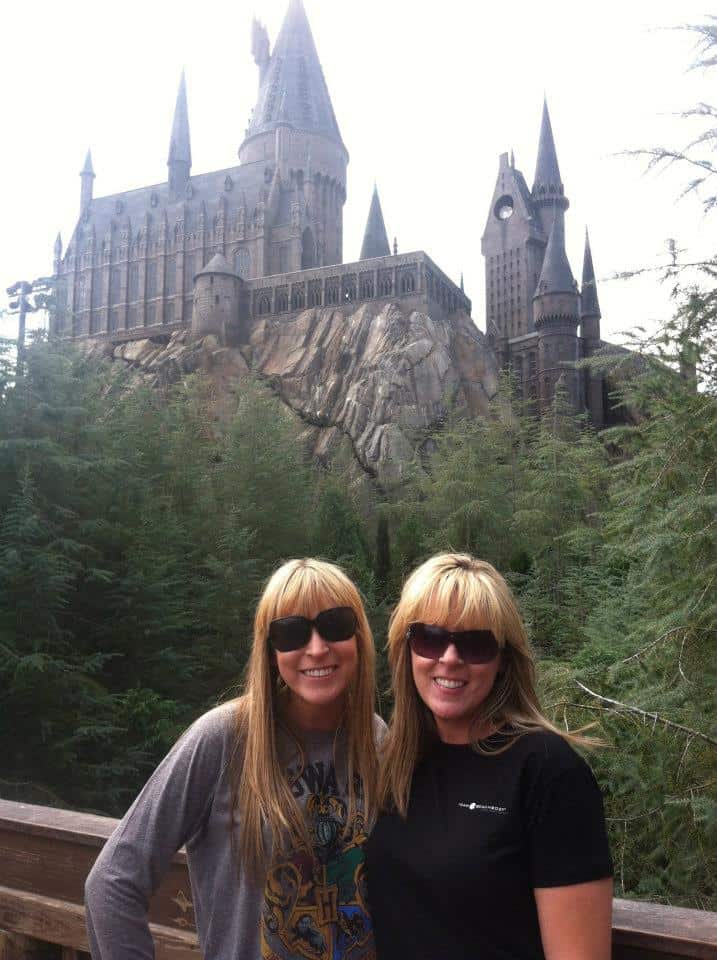 We also love the amusement park, and we've been twice. We drank up every Butterbeer, snack, and treat that they had!
Now, you can create your own magical world with a Harry Potter movie night with these desserts and snacks!
Here are just a few of our favorite Harry Potter Snacks:
Butterbeer cupcakes
Sorting hat cupcakes
Treacle tarts
Pumpkin pasties
Monster book cake
Unicorn cake
Rock cakes
Wand pretzels
HP chicken nuggets
Pumpkin Juice
Chocolate Frogs
Polyjuice potion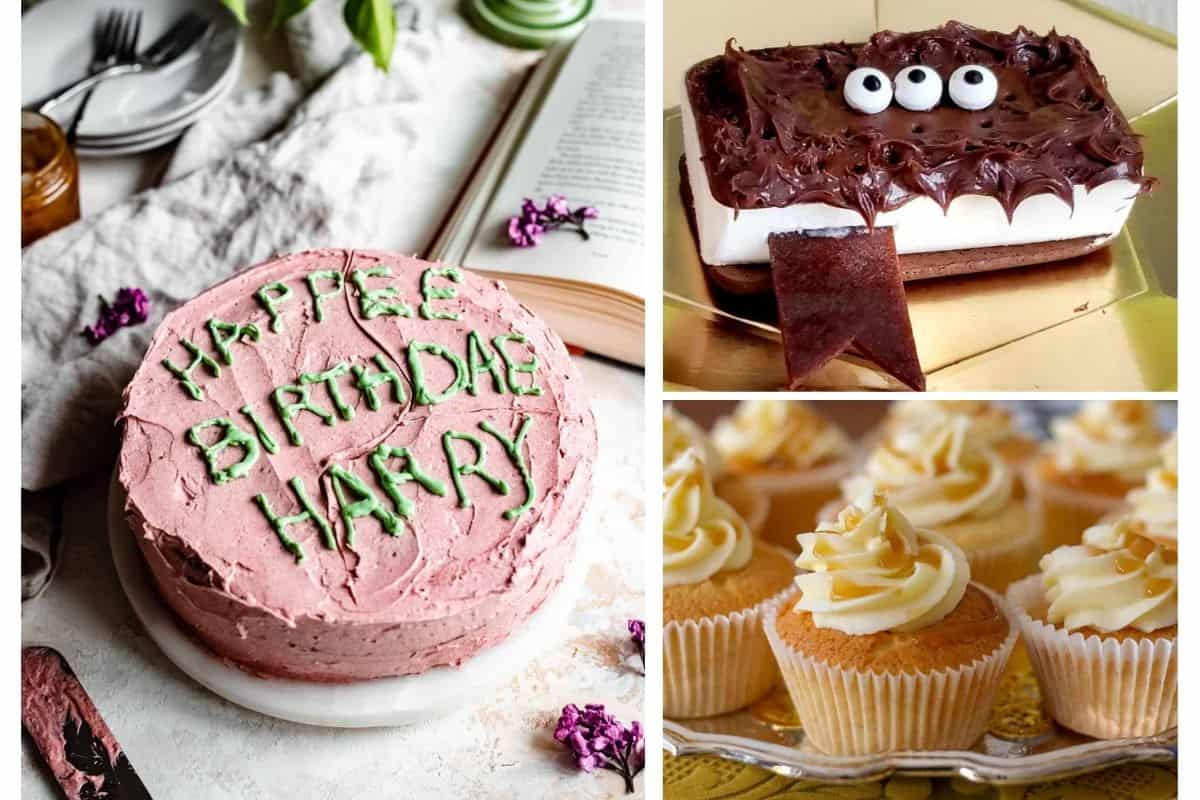 Harry Potter Movie Night Desserts & Snacks
We've found the absolute best Harry Potter inspired cupcakes, treats, snacks, drinks to make your epic movie night menu.
We also put together a list of activities to make the night unforgettable.
11 Other Harry Potter Snack Ideas
Gryffindor Grapes – Red
Hufflepuff Popcorn – Yellow
Slytherin Gummy Worms – Green
Ravenclaw Blueberries – Blue
Licorice Wands — They are a must for every house!
Charms – Serve up candy wands or buy chocolate wands!
Potions – Create bath bombs as an activity! It'll be like making a potion and the fizzing change will be like Transfiguration class!
History of Magic – We love these chocolate covered ghosts to tell us the history of Hogwarts!
Defense Against the Dark Arts – We love these mini Voldemorts! Too cute and delicious!
Astronomy – Galaxy popcorn is perfect for a star gazing class!
Herbology – Grab a veggie platter and serve!
Flying lessons – Take a spin on a cheese and pretzel broomstick or grab the golden snitch!
If you're out and about, you'll also love these tips to on How to Order a Butterbeer Recipe Off Starbucks Secret Menu! We also shared 7 other secret drinks you can get including a Slytherin Frappuccino!
We hope these Harry Potter recipes help you host a great movie night or Halloween party with your family and friends! After all, a movie night with the entire family is the perfect way to spend a night a home!
What Harry Potter recipes are on your movie night menu?