Pizza and a movie go hand-in-hand, which is why this combination makes a perfect movie night! These fun pizza and a movie night ideas are a great way to enjoy your favorite dinner with a fun movie!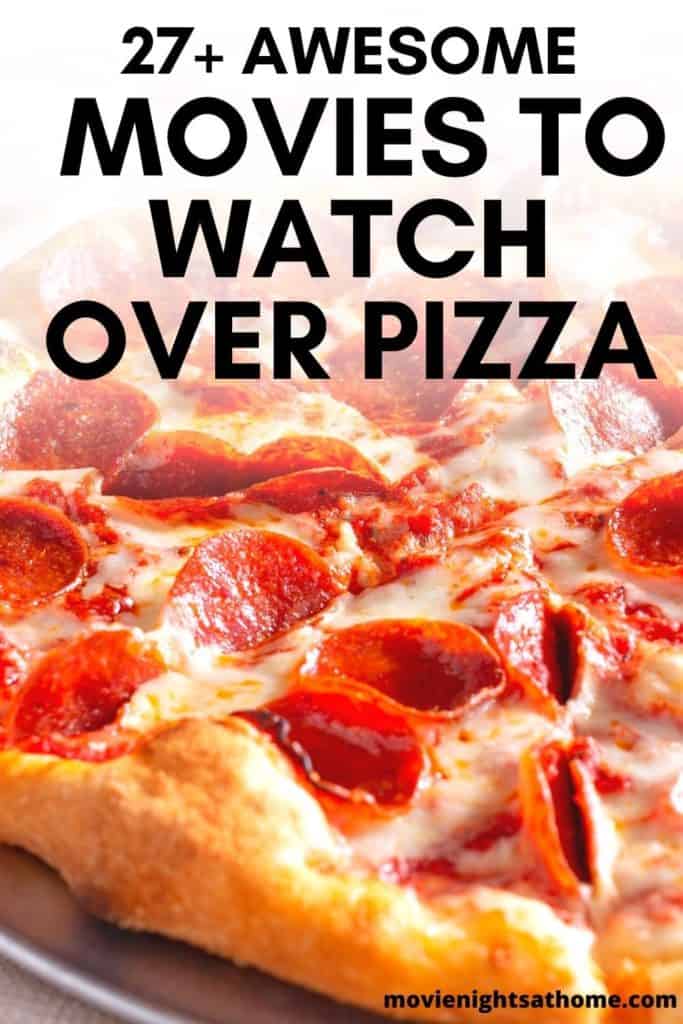 We've simplified movie night by finding 27 movies to watch with pizza!
Along with pizza, you may also like our list of favorite movie night snacks tonight!
Below, you'll find family friendly options, as well as, some that are best suited just for adults.
After all a pizza and movie night is a perfect at home date for couples or virtual night with friends!
27 Pizza and a Movie Night Ideas
If you're a pizza lover, you can relate to Julia Robert's relationship with her pizza as she travels around Italy in this inspirational movie.
In this fun 80s classic, the McFly family enjoys a dehydrated pizza for dinner one night during Marty's trip into the future.
Watching John Travolta walk through the streets of New York while eating a slice of pizza to the classic 70's tune Stayin' Alive will never go out of style.
You can't go wrong picking a film centered around a pizza parlor for your next pizza and a movie night!
Any kid who grew up missing out on their favorite pizza because they were the last to get a slice can relate to Kevin McAllister's desire for a cheese pizza in this holiday movie.
You may also like our Recreate Kevin Mccallister's Sundae Charcuterie Board.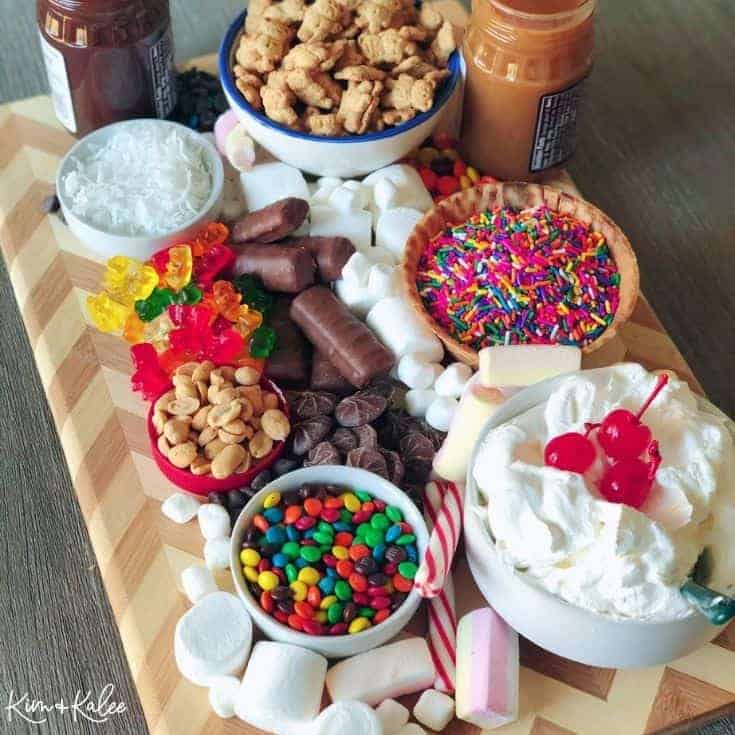 You can't forget the classic scene with Kevin enjoying a full pizza all by himself in the back of a limo while driving through New York in this Christmas sequel.
A classic pizza date is filled with whimsy in this fairy tale film, making it one of the best movies to watch with pizza!
Even criminals need a side job between gigs. When getaway driver Baby needs extra money, he works as a pizza delivery driver.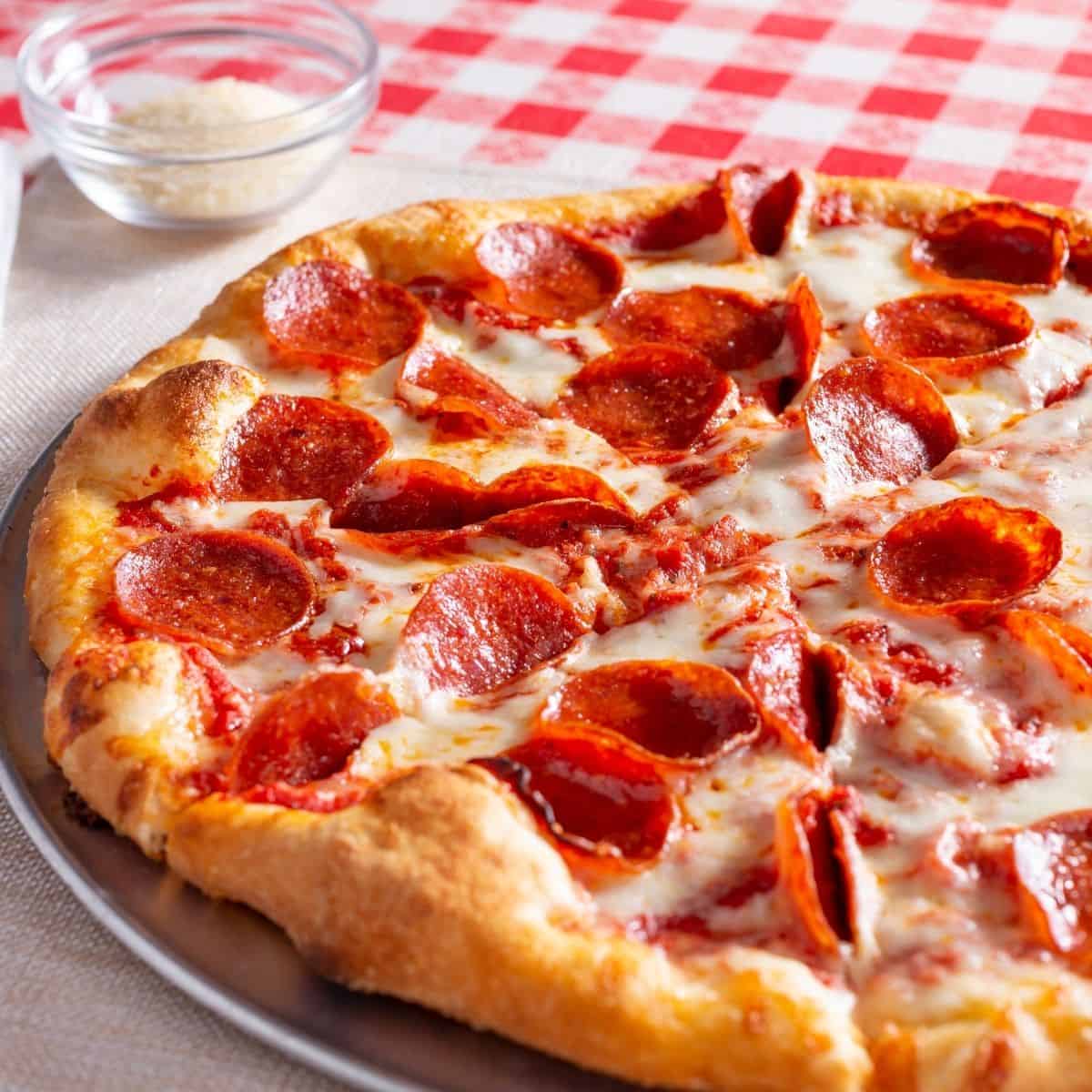 The crazy toppings on the pizza featured in this funny movie (French fries and Oreos!) only go to show that the character eating it is just as wild!
Most women would watch Ryan Gosling eat anything in slow motion – and the pizza scene in this fun rom com is no exception.
This Star Wars spoof features a villain named Pizza the Hutt as a nod to the character in the original film, Jabba the Hutt.
When Sean Penn orders a pizza delivered to his high school classroom, it's an unforgettable movie scene that will go down in history.
Enjoying pizza may be a no-no for most beauty pageant contestants. But Sandra Bullock breaks the rules when she takes her pageant friends out for a slice in this enjoyable comedy.
These pizza-loving turtles are a great choice for a movie to watch with pizza, especially if you're looking for a family-friendly flick that everyone can enjoy.
Did you know Spider-Man was a pizza delivery guy? You'll get a kick out of watching Peter Parker swing through the city to deliver pizzas in this pizza and a movie night idea.
If you need a kid-friendly option for pizza and a movie night, it doesn't get much better than Toy Story. In this cute animated movie, Buzz and Woody catch a ride with Pizza Planet delivery driver to find their owner, Andy.
The Pizza Hut product placement scene in this Mike Myers movie is a classic comedy bit that never gets old.
While the funny superhero in this movie has a strange taste in pizza (pineapple and olives?), the fun pizza scene in this adults-only movie is memorable.
When NASCAR driver Rickey Bobby is forced to trade in his race car for a pizza delivery car, you know he's reached rock bottom in this classic Will Ferrell comedy.
You can't go wrong when you apologize with pizza like Anne Hathaway in this sweet comedy.
Patrick Dempsey works as a pizza delivery boy and escort in this 80s classic. In Loverboy, when you order a pizza from him, you get something extra!
If you've never seen pizza used as a weapon against the bad guys, you need to add The Goonies to your list of pizza and a movie night ideas!
Grab our Goonies movie night menu or our homemade Baby Ruth clusters recipe!
Sandra Bullock places the first online pizza order in this 90s thriller, which features Bullock putting in an order for a pizza via pizza.net.
Looking for a horror movie for your next pizza and a movie night? In this sequel to Nightmare on Elm Street, Freddy Kreuger turns his victim into a pizza, then eats him.
The plot of this film centers around the racial tensions that surround an Italian American owned pizza joint in a Brooklyn neighborhood, making it a great drama to add to your list of movie and pizza night ideas.
A pizza delivery boy gets an unexpected surprise when his customer puts a bomb on him and forces him to rob a bank in this action-packed thriller.
While the pizza scene in this classic rom com may turn you off your slice, you're going to love the rest of this adorable 90s flick.
Comedies are also the perfect genre for pizza night!
Check out our favorite comedy movies for tweens and their family here!
What are your favorite pizza and movie night ideas?
You might also like: