A family movie night is a great way to spend quality time with the entire family! Good family movies that fit both young kids and their older siblings can be tough to find though! So we've found over 195 great options that everyone will love for your next family movie night!
So grab a giant bowl of popcorn and get ready to have some fun at home!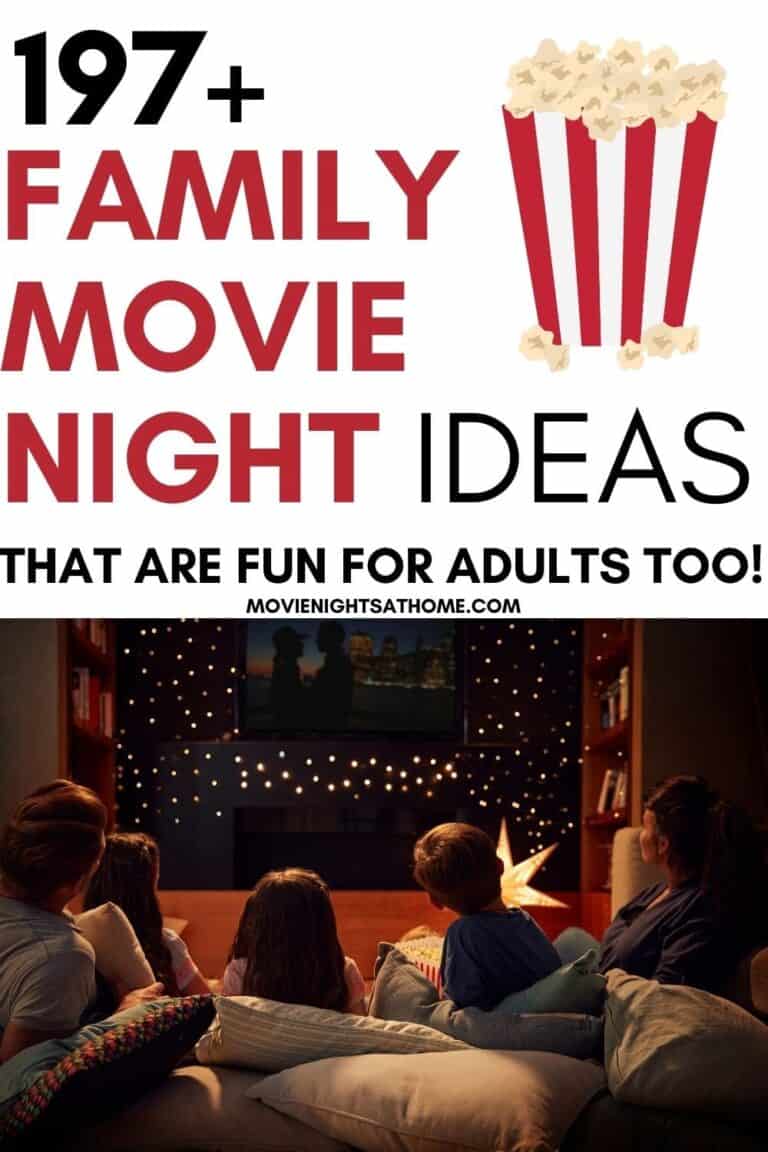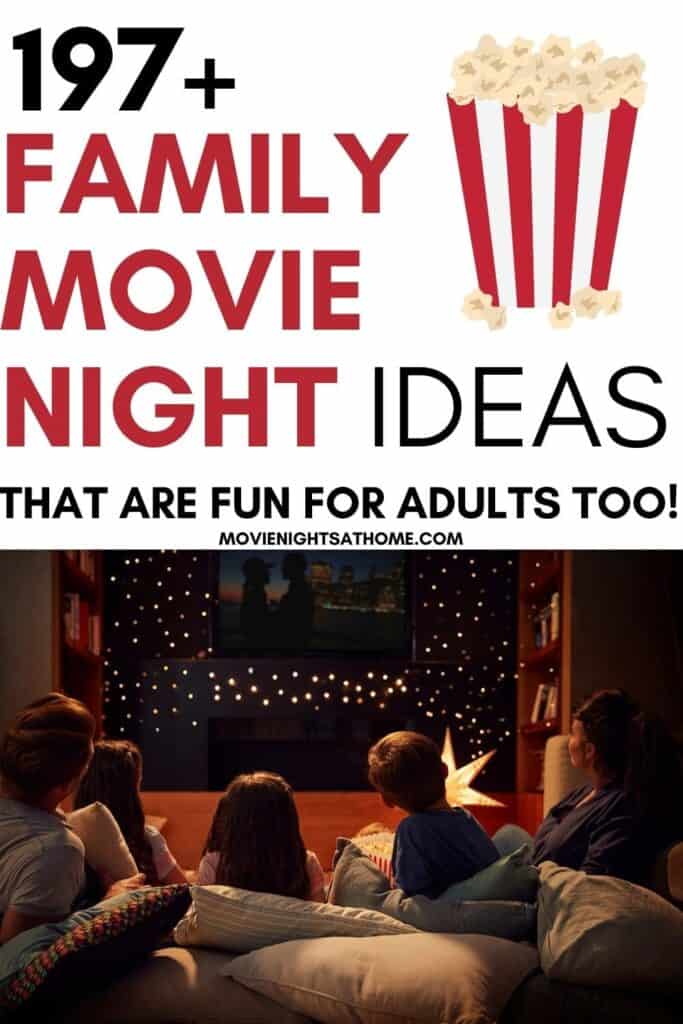 If you're wondering what to watch tonight on the big screen, this list of family movie night ideas includes something for everyone!
We've found something for everyone -whether you're 7 or 97! We also have a list of family movie dinner ideas, as well as, movie night desserts!
We kept our list to mostly G or PG movies, but you will see a few PG-13 options for your older kids. We've also linked every movie to Amazon prime so streaming is super easy!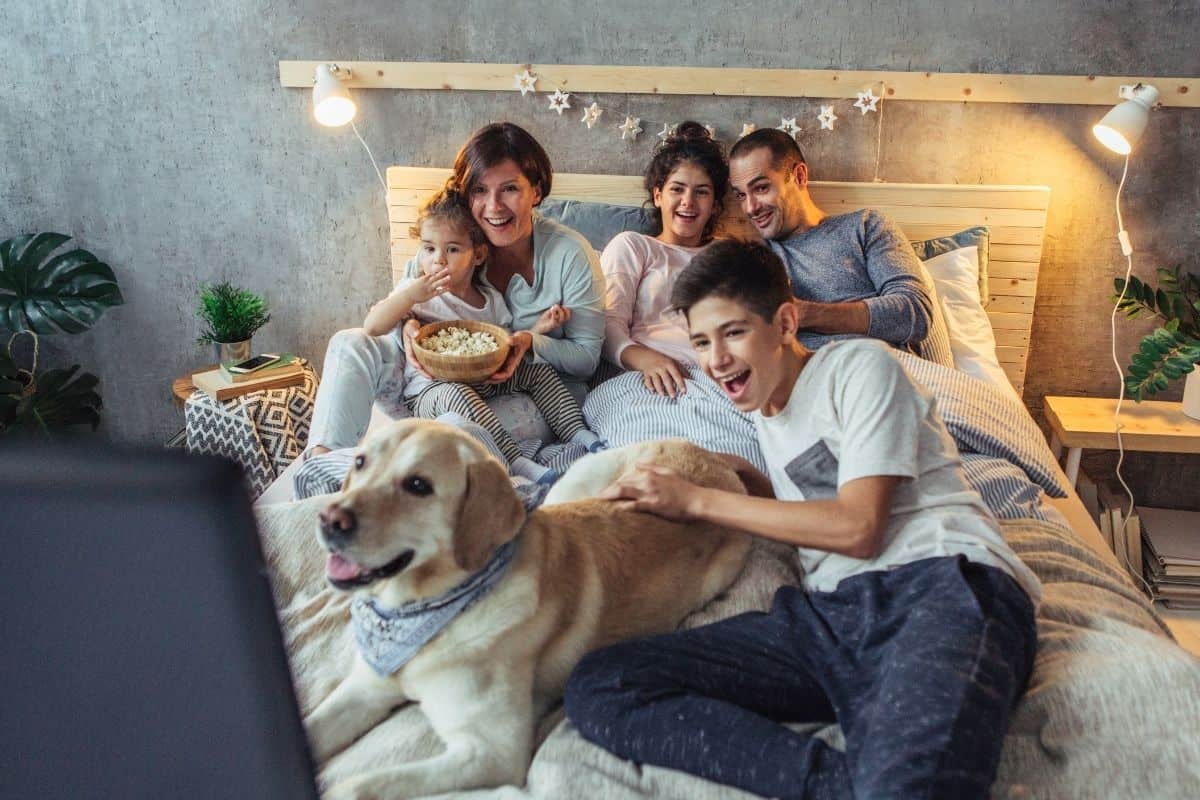 What is the best way to have a family movie night?
The best way to have a family-friendly movie night is to make it special! We like to print movie tickets, choose a movie and movie-themed recipes together, and schedule it for a certain day of the week. Sometimes we even like to do a theme and dress up!
The only wrong way to have family movie night is not to have it at all!
Below are our favorite family movie night ideas, but we've also created several fun themes you might like!
What movie should I watch for family movie night?
We've come up with the 195+ best family-friendly movies for family movie night that grownups will love too! Settle in, curl up on the couch with a bow of popcorn, and start a new tradition tonight!