You may be like us and staying home with Halloween. One way we love to celebrate is with the best Halloween movies all month long! Below you'll find the best movies for kids, teens, and adults!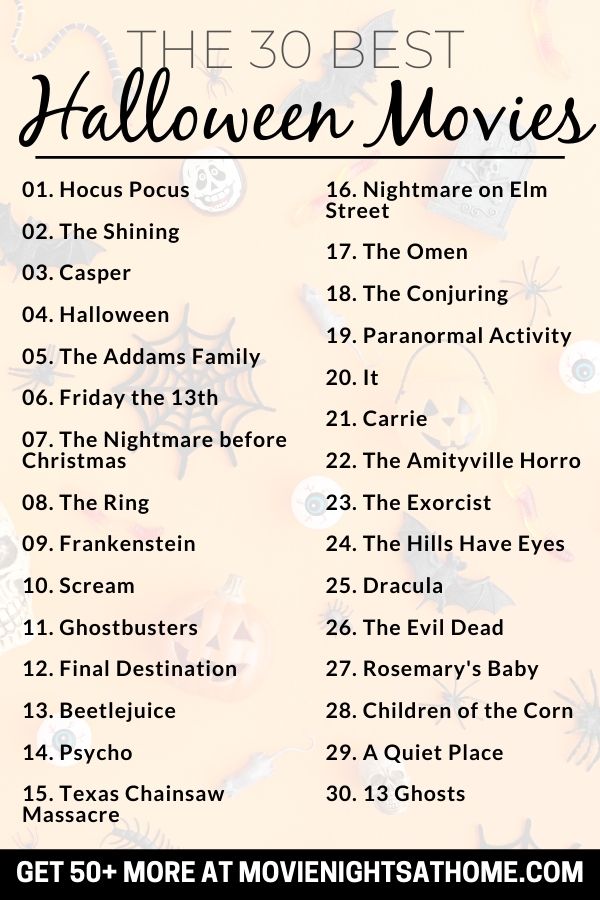 Along with these ideas, we also put together a how to host a Halloween movie night with Halloween movie snacks and invitations as well!
While we've categorized the best Halloween movies for kids, teens, and adults, you should always use your judgement on whether your children (or yourself if you're a horror-wimp like me!) are ready for a movie.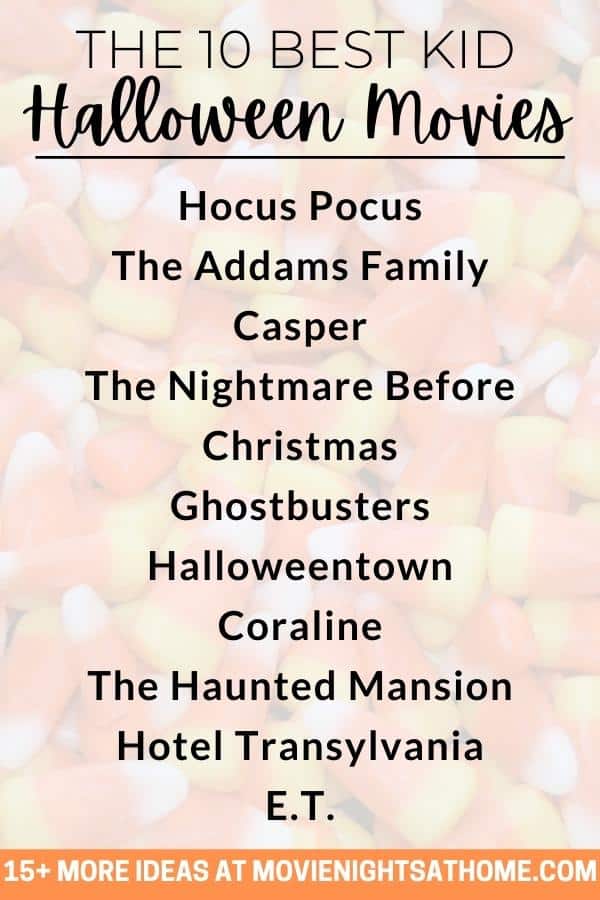 24 Nostalgic Cute Halloween Movies for Kids
Scoob! (HBO Max)
Check out our full Coraline Movie Night Menu or Nightmare Before Christmas brownies!
We also have a full Hocus Pocus movie night with recipes, activities, and trivia planned out for you!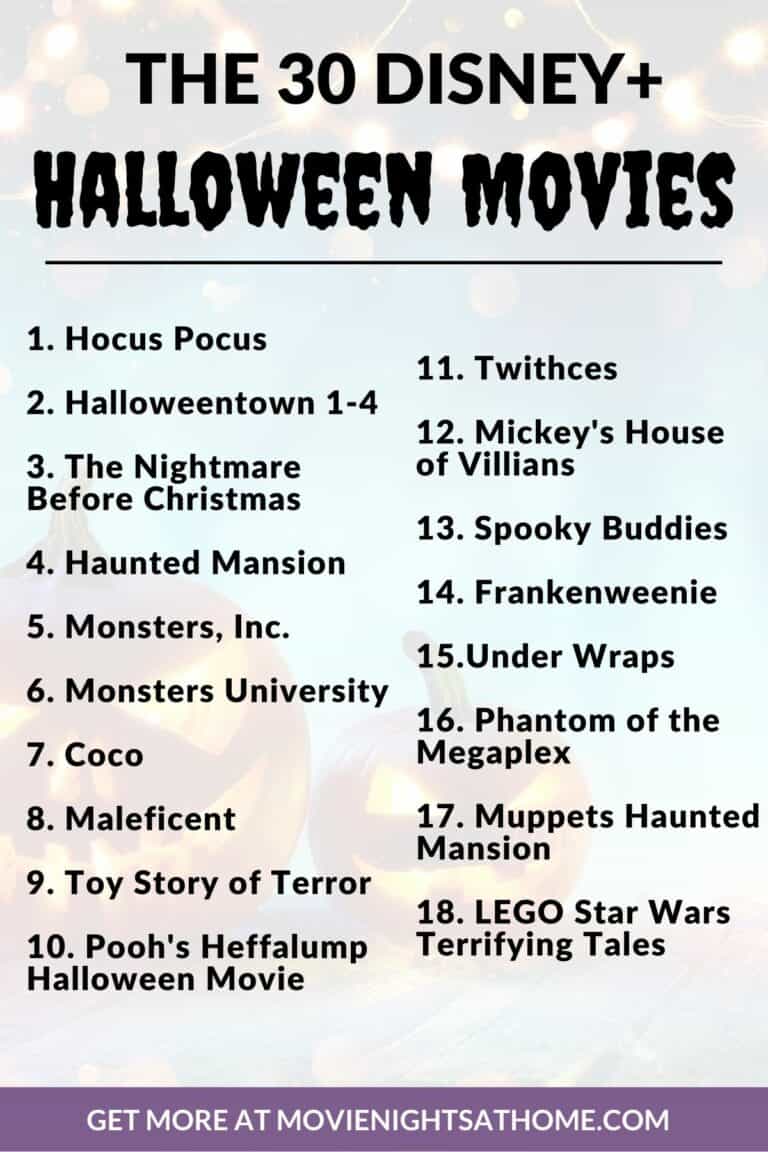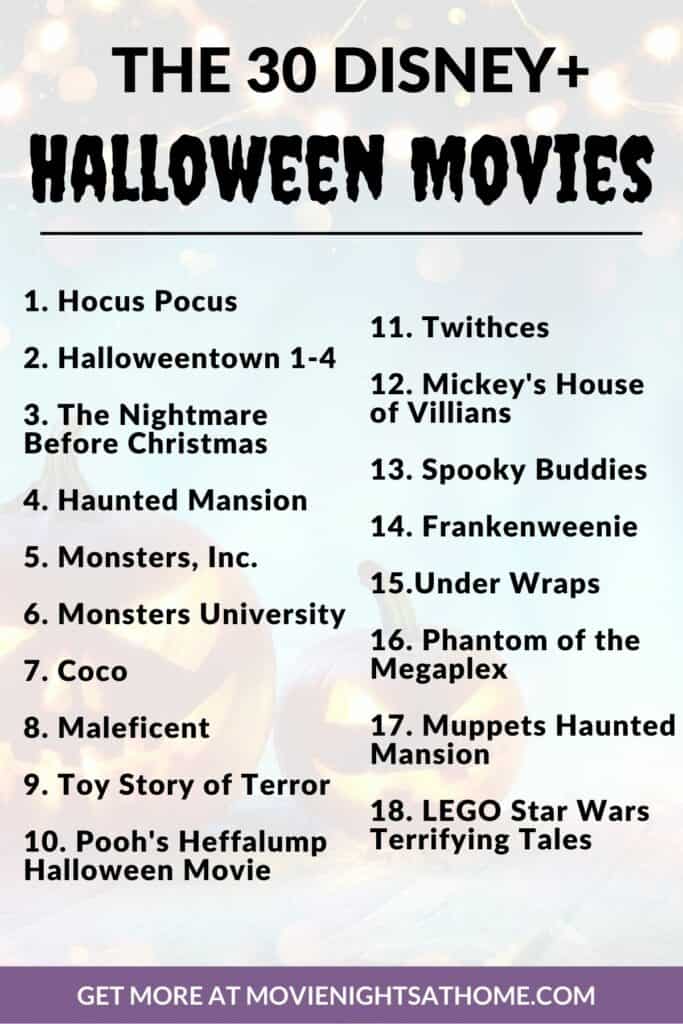 4 Teens & Tweens
You may also like The 25 Best Horror Movies for Tweens (10-13 Years Olds) or Beetlejuice Party ideas!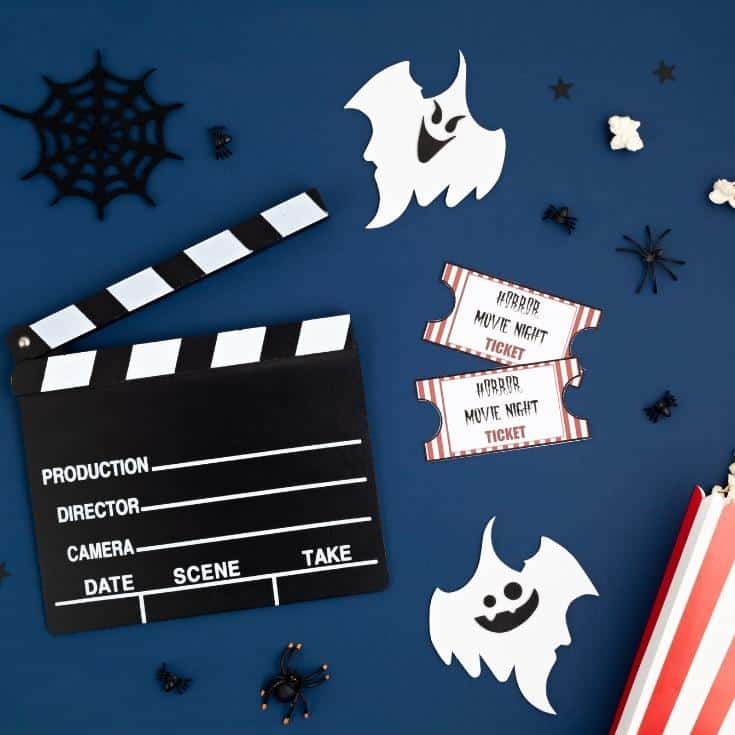 Best Halloween Movies for Teens & Adults
Since this is a large category, we wanted to also narrow it down a bit based on the type of Halloween movie it was.
If your party guests are over 21, we also have some fun horror movie drinking games!
5 The Classic Halloween Movies
12 Top Slasher Halloween Movies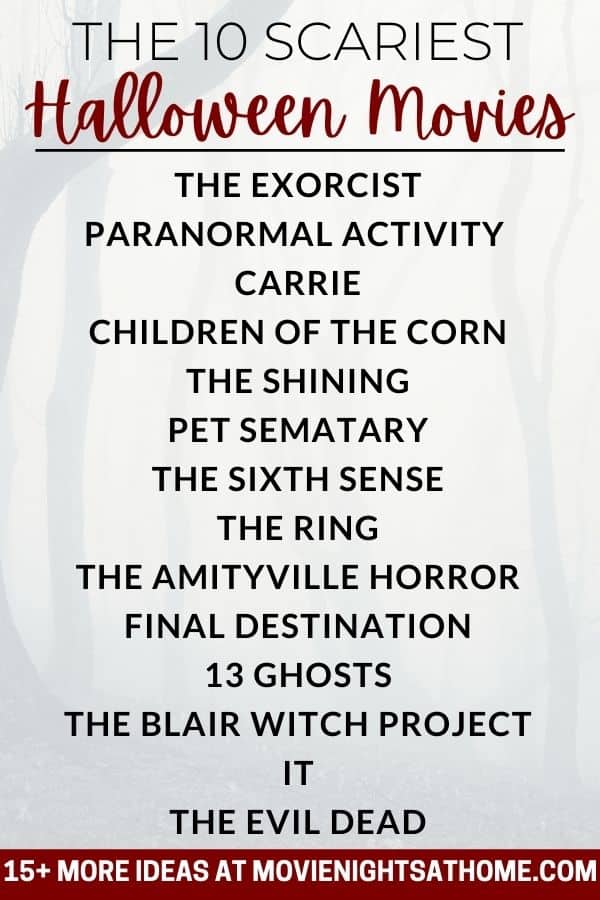 25 Super Natural Halloween Movies
10 More Halloween Movies
Whether you're planning a get together with friends, a family movie night, or snuggling in with your significant other, we hope our list of best Halloween movies helps you create some memories!
Now that you have your Halloween movies picked out Halloween, all you need is to invite your friends!
You can grab either of these free printable Halloween movie night invitations! No email sign-up required!
How to Use the Halloween Movie Night Invitations
Just click for the full-size, high-quality invite that is printable!
You can also save it on your iPhone, click Edit, then Markup to add your date and address!
Looking for something a little more creepy or adult? Check out our Fright Night Invite!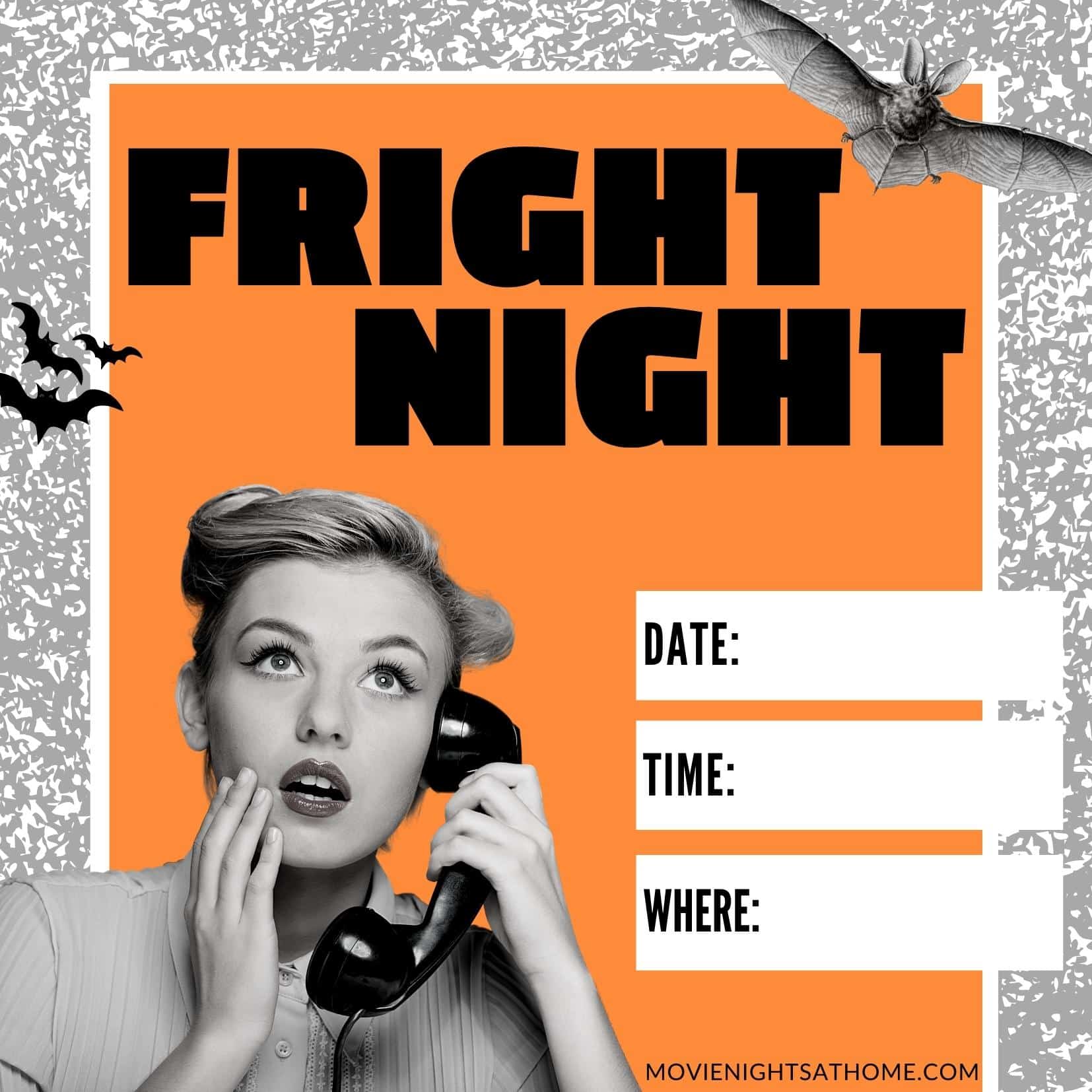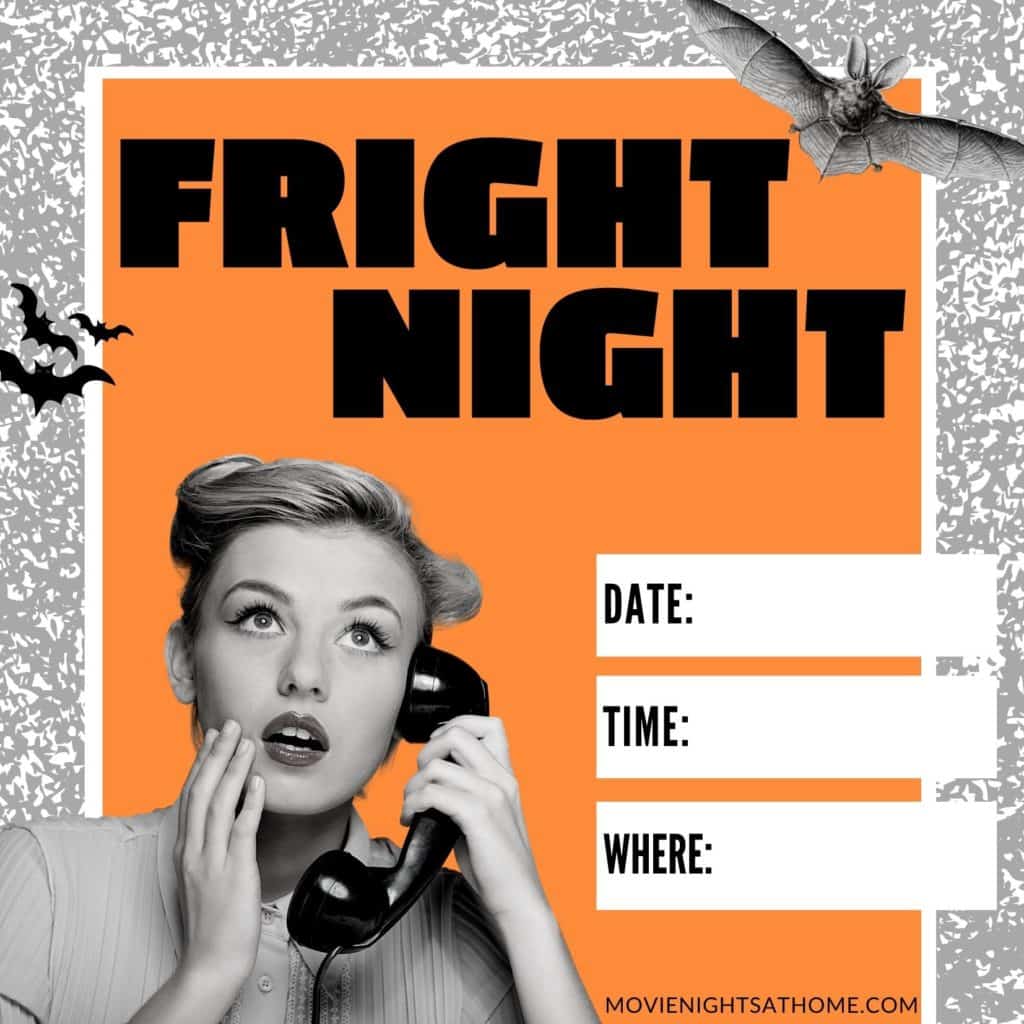 Love these ideas? Bookmark our 31 Halloween Movies Web Story for later!