A Barbie movie night is a great way to get together with friends! You can grab our best snacks, desserts, drinks, playlist and more fun ideas for your Barbie Party below!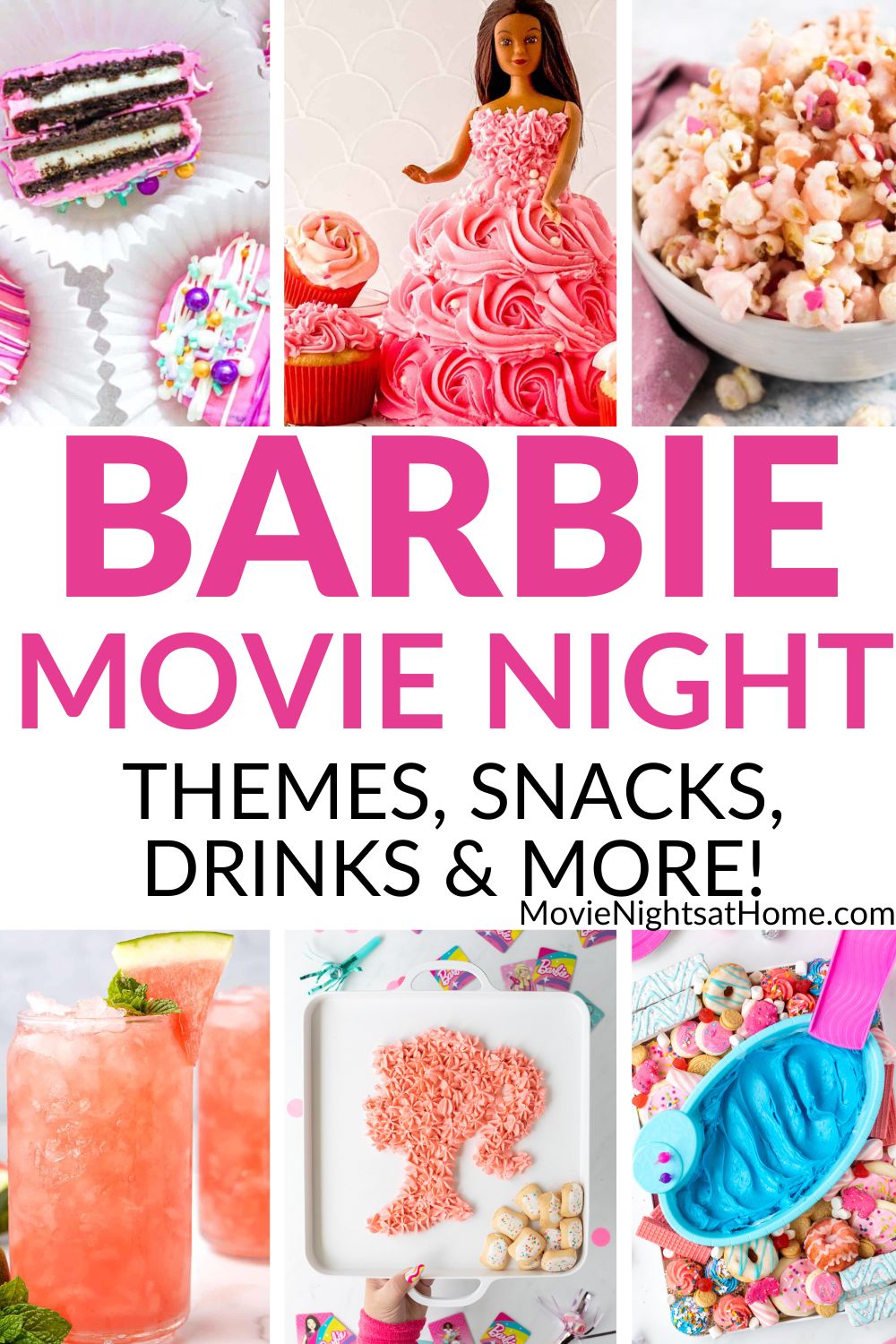 Whether you're a Gen X-er, Millennial, or Gen Z-er, you grew up with Barbie! So why not send out cute invites and have your friends over for a massive movie night slumber party? It's such a great excuse to spend time together!
Looking for Barbie decor and fun? Check out out Barbie Movie Night Amazon Shop!
Is Barbie 2023 for adults?
The new Barbie movie is rated PG-13 for suggestive references and some language. It is not a movie for small children.
How can I watch Barbie movie 2023 at home?
The 2023 Barbie movie will be available to stream Tuesday, September 12 at midnight EST. You can also pre-order it on Prime Video now!
How long is the new Barbie movie?
The Barbie movie starring Margot Robbie and Ryan Gosling is 1 hour and 54 minutes long.
How do you throw a Barbie party?
There are a few essential items that make any Barbie party fun, glamorous, and memorable!
1. Invitations
Whether you send paper invitations or a fun e-vite by e-mail or text, we love to set the tone for the party with a Barbie themed invite! You could grab digital or printable Barbie invites on Etsy or pink invites or stationary on Amazon.
You can even send an animated e-vite for your Barbie movie night!
2. Decorations
Barbie decorations really set the tone for your party! We love to use pink, white, and silver balloons, glitter, Barbie doll centerpieces or fresh pink flowers, and Barbie themed plates, cups, and napkins.
You could also include fun extras like Barbie memorabilia! Not sure what you want to decorate with? Etsy has a ton of super cute Barbie party decorations!
3. Snacks
A few fun snacks make for a great Barbie movie night! We love to servepink lemonade, popcorn, decorated cupcakes, fruit skewers, and colorful candies. We have a full list of fun and unique ideas to serve at your Barbie movie party below.
4. A Barbie Cake and Desserts
Treats are a must at any party! A Barbie cake is the obvious choice, but you could also bring in a cotton candy food cart or choose a pink, white, and black theme for the treats!
5. Drinks
We love to serve both Barbie-inspired cocktails and mocktails! You could also have pink lemonade, pink soft drinks, and a variety of fruit juices and waters for guests!
These disco ball glasses are perfect for a Barbie movie night party, too!
6. Photo Booth
A Barbie-themed photo booth is the perfect way to remember the night and show that your party is Instagram-worthy! We love this balloon arch kit, life-size Barbie toy box, and this pink and silver streamer backdrop! Also, don't forget to include fun props like tiaras, sunglasses, boas, and Barbie accessories!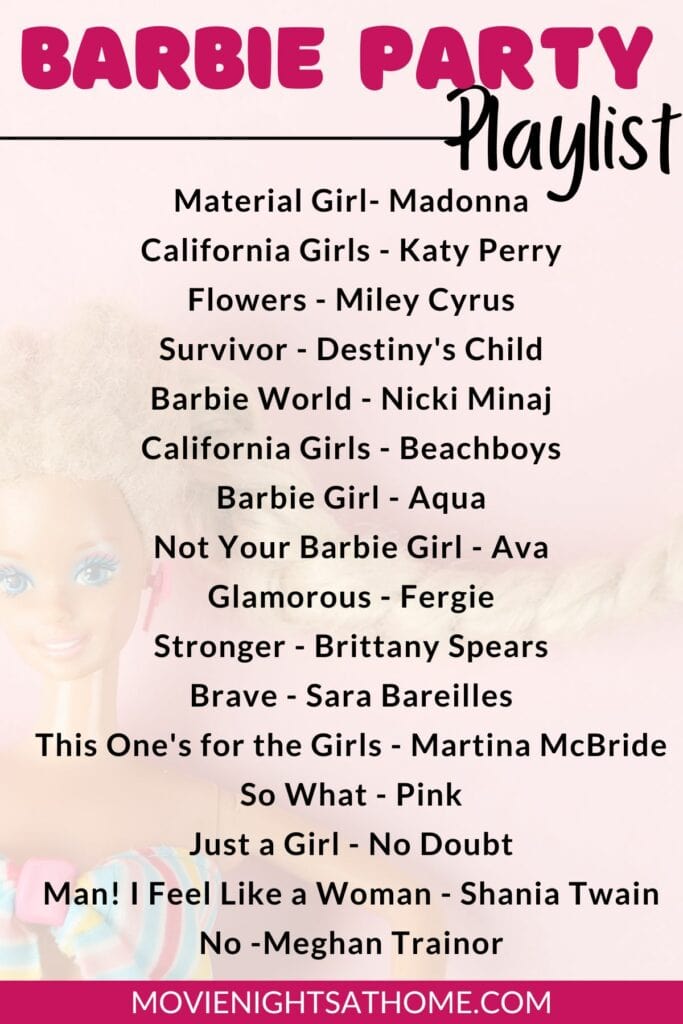 7. Music
Music is a great way to elevate any party! A few songs that would be great for a Barbie party would be: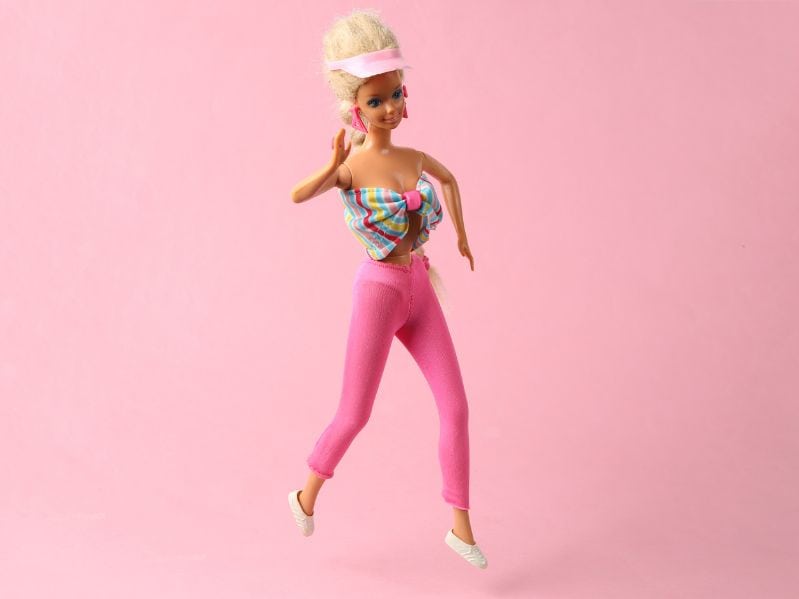 8.Barbie Activities
A costume party, makeup and hair tutorials, karaoke, and Barbie trivia are all great activities for a party! You could even play a round of Barbie Uno, break a Barbie-shaped piñata, or try your luck at a Barbie board game!
9. Plenty of Comfy Seating
If you're planning a Barbie movie night viewing party, having plenty of comfortable seats, cushions, pillows, and blankets are a must!
10. Barbie Party Favors
If you really want to spoil your guests, why not have a cute Barbie themed party favor waiting for them? We love these Barbie temporary tattoos, pink bubblegum, pink sunglasses, lip gloss, nail polish, and scrunchies!
If your budget is a little more, you could even do a Barbie necklace!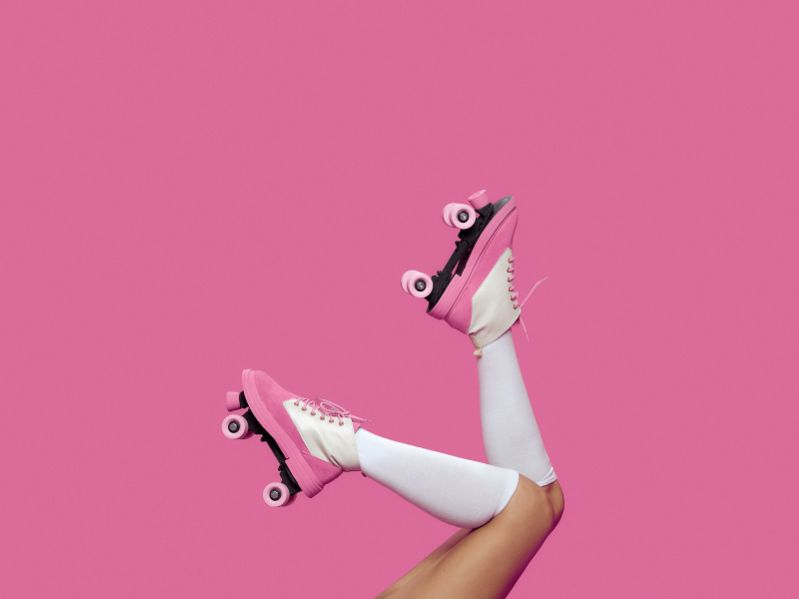 What are some fun Barbie party themes?
There are dozens of fun Barbie party themes to choose from, but our favorite for a movie viewing party is a sleepover! Ask your guests to wear their Barbie-themed pajamas or coziest PJs for a fun night in!
If a pajama party or Barbie movie night isn't up your alley, you may also like these other party themes: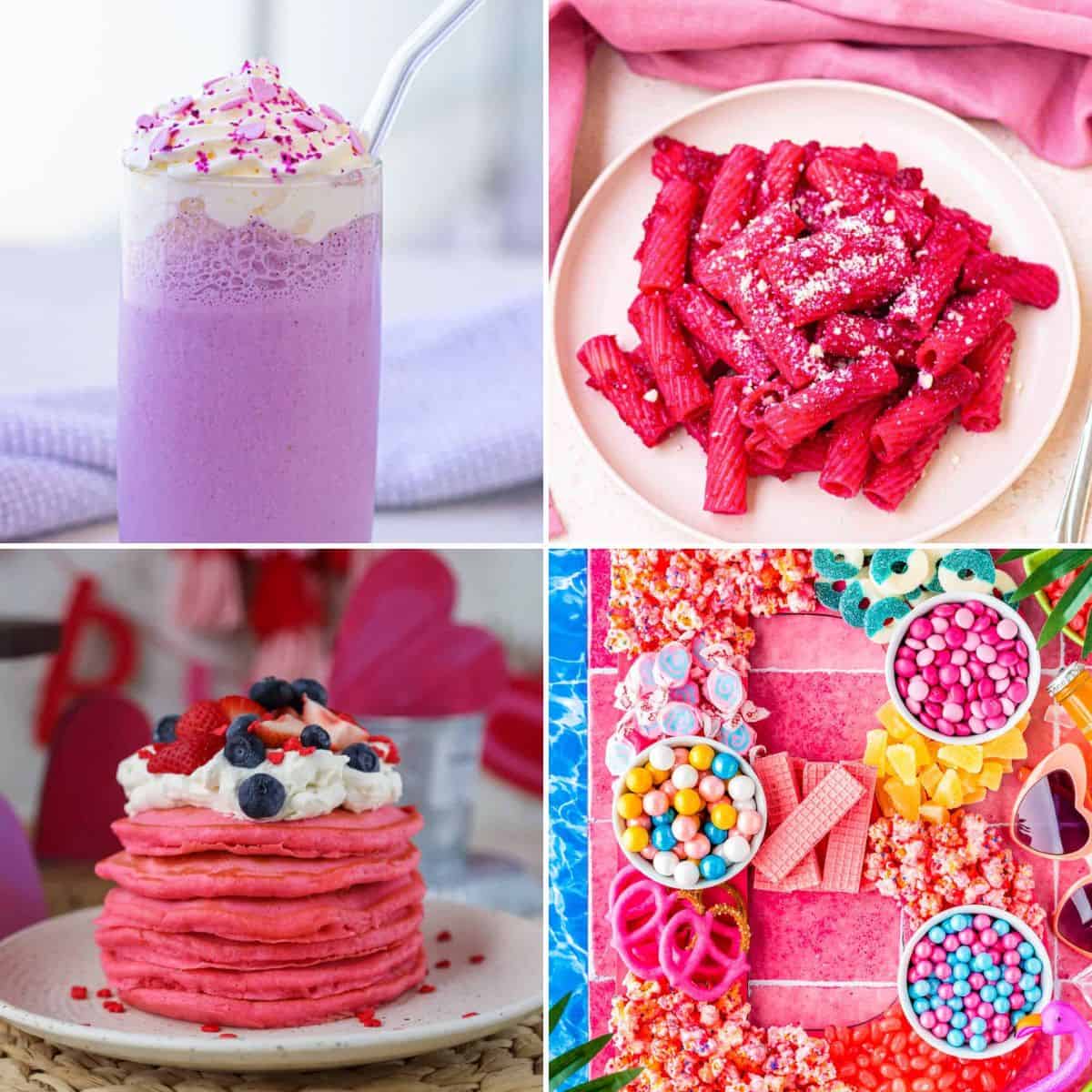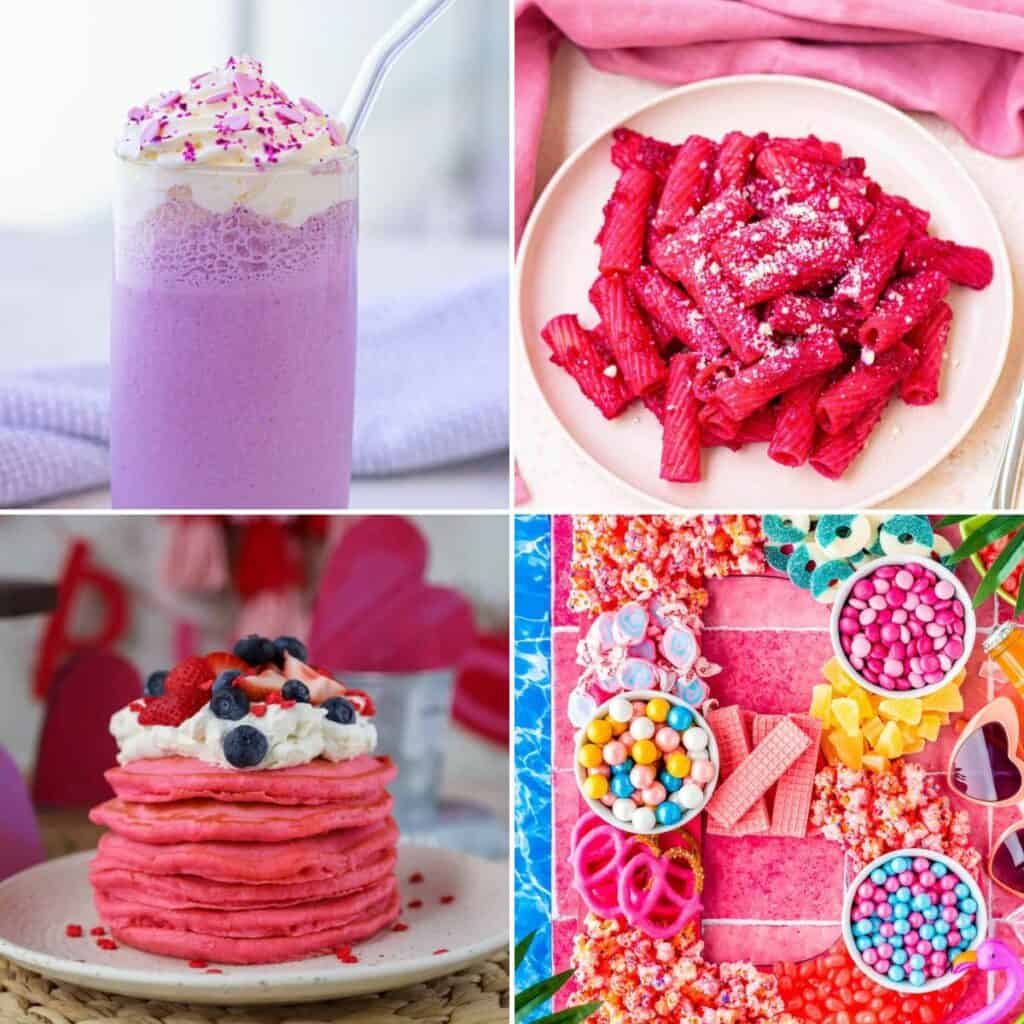 31+ Barbie Movie night Party Food and Drinks
If you're looking for drink and food ideas fit for a Barbie party -- look no further! We have the best ideas for your Barbie party all in one place!
What should I wear to a Barbie party?
Dressing up for a Barbie party can be a lot of fun and easier to do than you think!
You could choose a Barbie-themed top or just wear all pink! Bonus points if you throw on heels, sunglasses, and jewelry.
If you want to up the theme, you could dress up as your favorite Barbie doll and/or arrive in a pink car!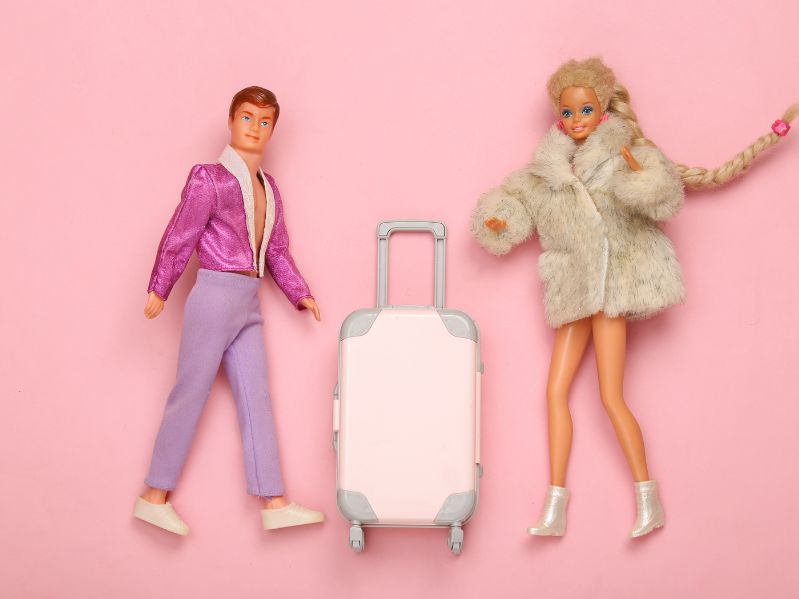 What day is Barbie's birthday?
Barbie's birthday is March 9, 1959! Sounds like the perfect time to host a get together with your friends!
Want more ideas? Check out our Barbie Movie Night Pinterest Board!
Best Finds for Your Barbie Movie Night
If you love these Barbie movie night snacks and ideas, you may also like our: