Who doesn't love a good romance? Whether you enjoy reading a love story in the pages of a book or watching it on the big screen, you can get the best of both worlds when you watch these romance movies based on books.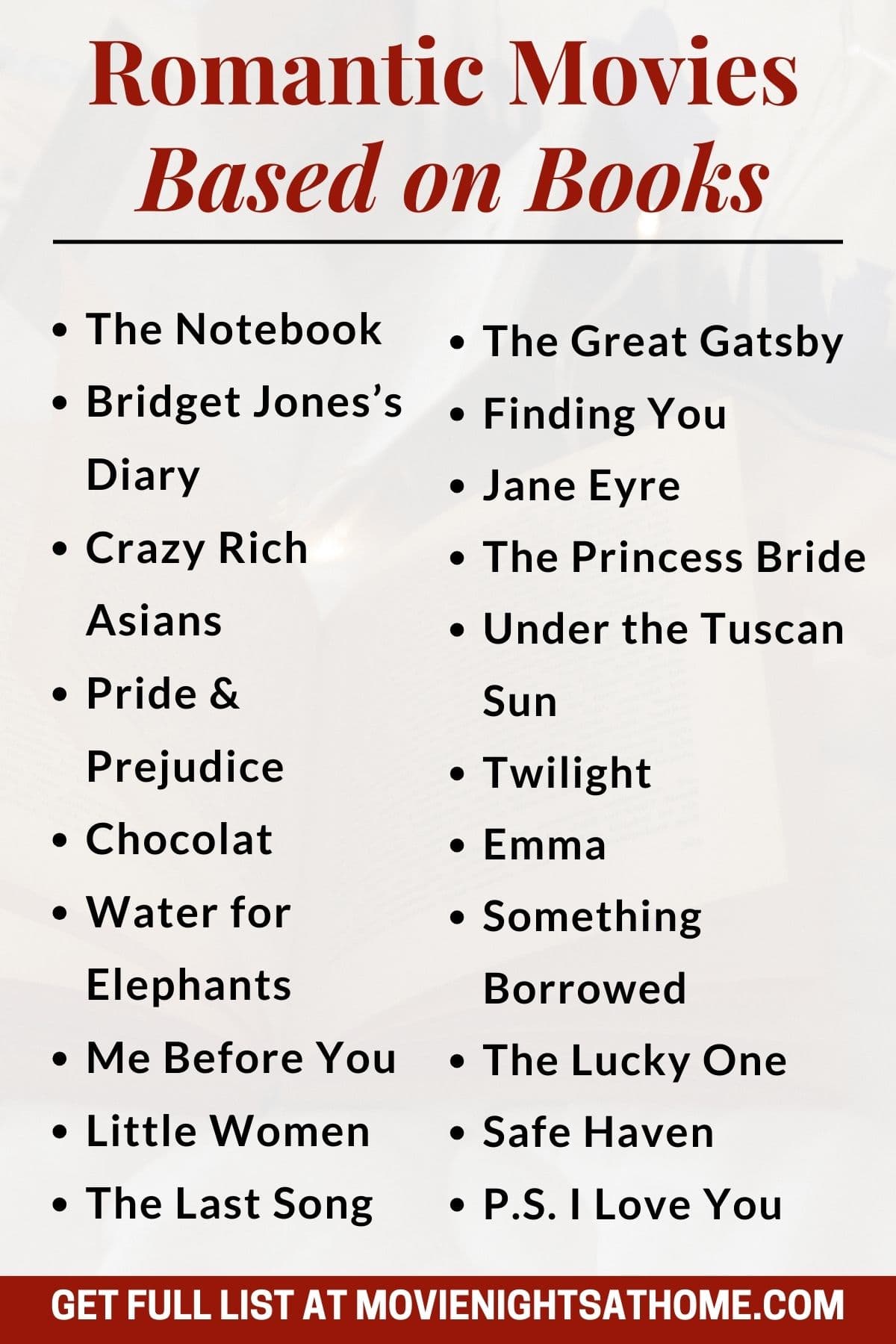 Each of these films brings beloved love stories from the pages to the screen, giving you a chance to see your favorite couples come to life. Whether you're in the mood for a tearjerker or a feel-good comedy, there's no shortage of romantic films waiting for you.
From classic novels to contemporary bestsellers, there's nothing better than a romance book turned into a movie!
…