One of our favorite ways to hang out as a family to host a fun movie night together! We've created fun and easy to use printable Movie Night Invitations! You can download and print for free below!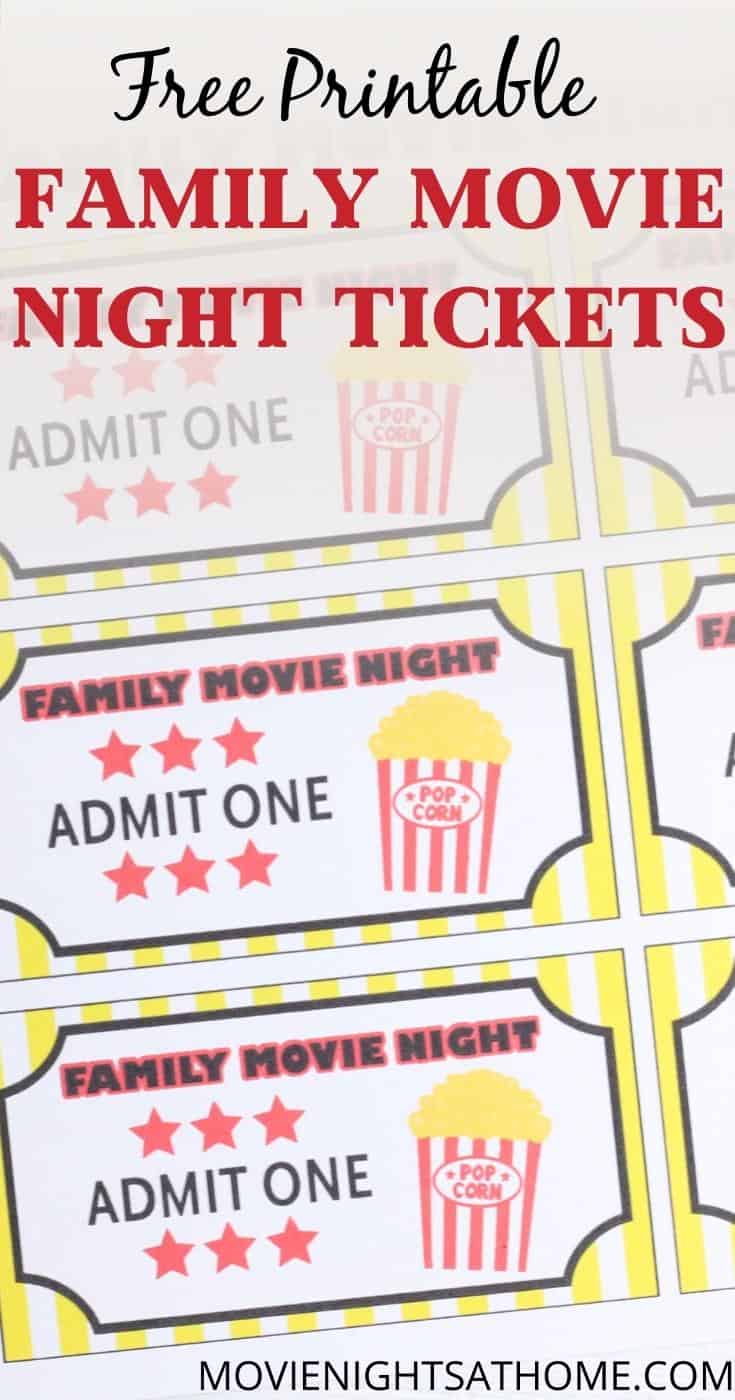 We also have specific Halloween Movie Tickets and Christmas movies Invitations you can use, too!
Family Movie Night Tickets
You always need tickets to get into a movie, so family movie night tickets are essential!
As you get ready to host your family movie night, make sure to print out these family movie night tickets.
How to Print Your Free Printable Movie Night Invitations
Download the tickets and open them in Acrobat Reader or similar program.
Place some card stock in your printer, and hit print to print out your tickets.
Each ticket sheet has six tickets on it, so make sure to print out enough tickets for everyone in your family!
After all the tickets are printed, cut them out around the outer border.
Then, they're ready to be passed them out to all your family members!
Assign a ticket taker for your event, and let them stand at the living room door to collect everyone's tickets.
Note: If you don't want to give us your email address, you can also get these printable movie night invites in our shop for $1.
What if I don't have a printer?
Many office supply stores have a print shop in them. You could take the download to one or a local copy shop to be printed on high quality paper or white card stock.
This digital file is for personal use only.
Why Use Printable Movie Night Invitations?
These free printables are perfect for a family movie party, outdoor movie night, or even your next birthday party!
They make your guests feel special and makes the night more memorable, too!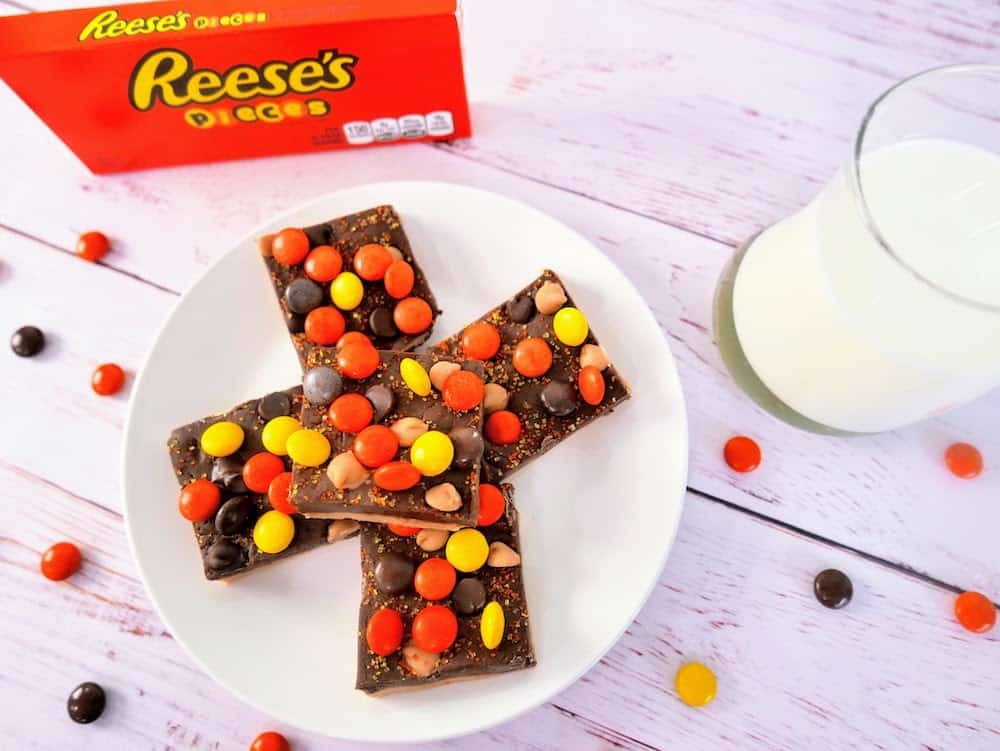 Movie Night Concessions
You can't show a movie without some delicious movie snacks!
Instead of letting your family make their own movie snacks, consider setting up a movie night concession stand in your kitchen.
Provide your family with a variety of great movie snacks for them to enjoy as you watch your favorite family-friendly movie.
There are tons of great snacks to choose from to add to your family movie night concessions.
Grab our favorite movie night snacks here!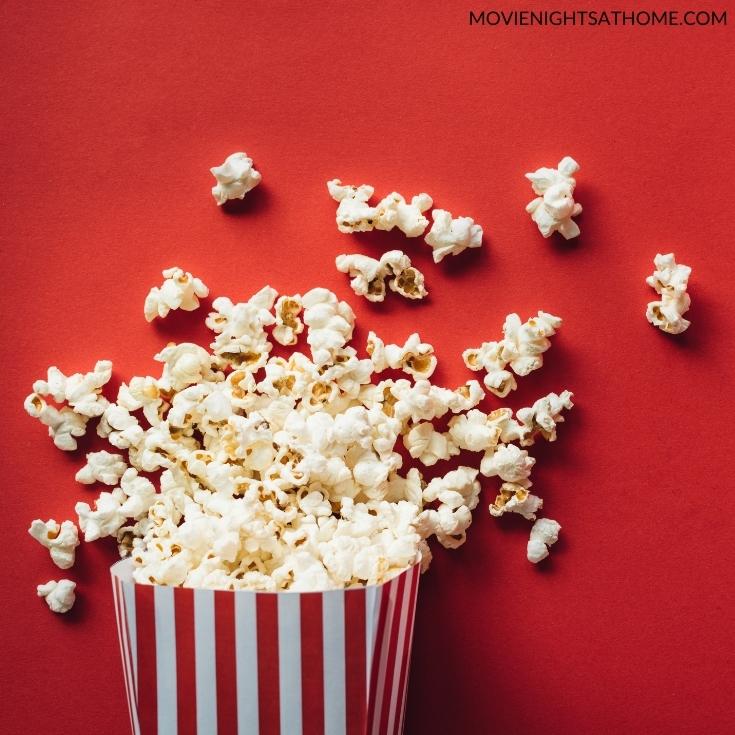 Your kids are sure to love any of these great snack ideas:
Popcorn
Movie night just wouldn't be the same without popcorn!
Consider popping up some traditional popcorn or add a few different flavors of popcorn to your concession stand, like caramel corn, kettle corn, or cheesy popcorn.
Candy
Satisfy your family's sweet tooth by displaying some candy for them to enjoy in your concession stand.
To create a theater feel for your family movie night, you can purchase movie theater sized boxes of candy, or lay out a selection of fun-size candy bars to provide your kids with a variety of candy to choose from.
Salty snacks
Other salty snacks also make great choices for family movie night.
Add to your salty snack selection by setting out some pretzels, potato chips, or crackers.
Dinner ideas
If you'll be showing your movie during dinnertime, give your dinner a movie theme by setting out concession stand favorites like hot dogs and nachos.
Sweet drinks
Provide your family with some sweet drinks to quench their thirst during the movie.
Sodas are a popular choice at the movie theater, but you could also let your family enjoy some fruit punch or lemonade.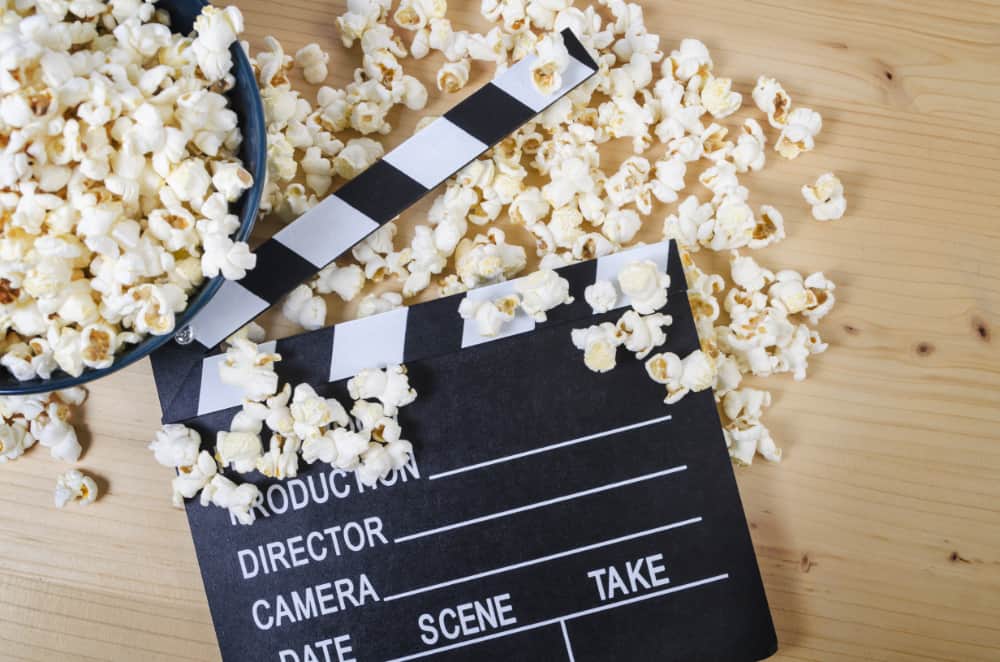 Picking a Movie for Family Movie Night
Now that you have your tickets ready and some movie night food ideas, it's time to pick the most important part – the movie!
Since you want everyone in your family to come together, it's important to pick a movie everyone in the family will love.
That means you're going to have to decide on a great movie that appeals to everyone.
Coming up with the perfect movie for your family movie night doesn't have to be difficult!
Here are a few ideas to help you narrow down your search:
Adventure movies. Everyone loves a good adventure! Look for a family-friendly adventure film to show during your family movie night to get everyone in on the action.
Animated features. Cartoons aren't just for kids! There are several animated features that the adults in the family will enjoy, too. Movies by Disney or Pixar are always a good choice when it comes to family-friendly films.
Comedies. Everyone loves a good laugh, which means you can't go wrong with a family-friendly comedy. Just make sure to check the rating to ensure the comedy is appropriate for family members of any age.
Themes. Pick a theme for your movie night, then show films that fit into that theme. Use an upcoming holiday, like Halloween or Christmas, as your theme, or pick a different theme for your event, like superheroes or romantic comedies.
Where to Find Movies for Family Movie Night
Coming up with a movie to watch is easier when you can see some examples of movies available for viewing. You can find a variety of great family-friendly movies by checking your favorite streaming services.
To find family-friendly movie ideas on Netflix, use the search function at the top of the screen. You can narrow movies by genre or search movies by category to help you see what's available on that platform.
Finding movies for family movie night on Hulu is simple. Use the Genres section of the app to browse movies by genre or search for specific movie titles by using the search bar.
Scroll to the Movies tab at the top of Prime to check out all the movies available to watch on the platform. You can view by genre or search for specific titles using the search function.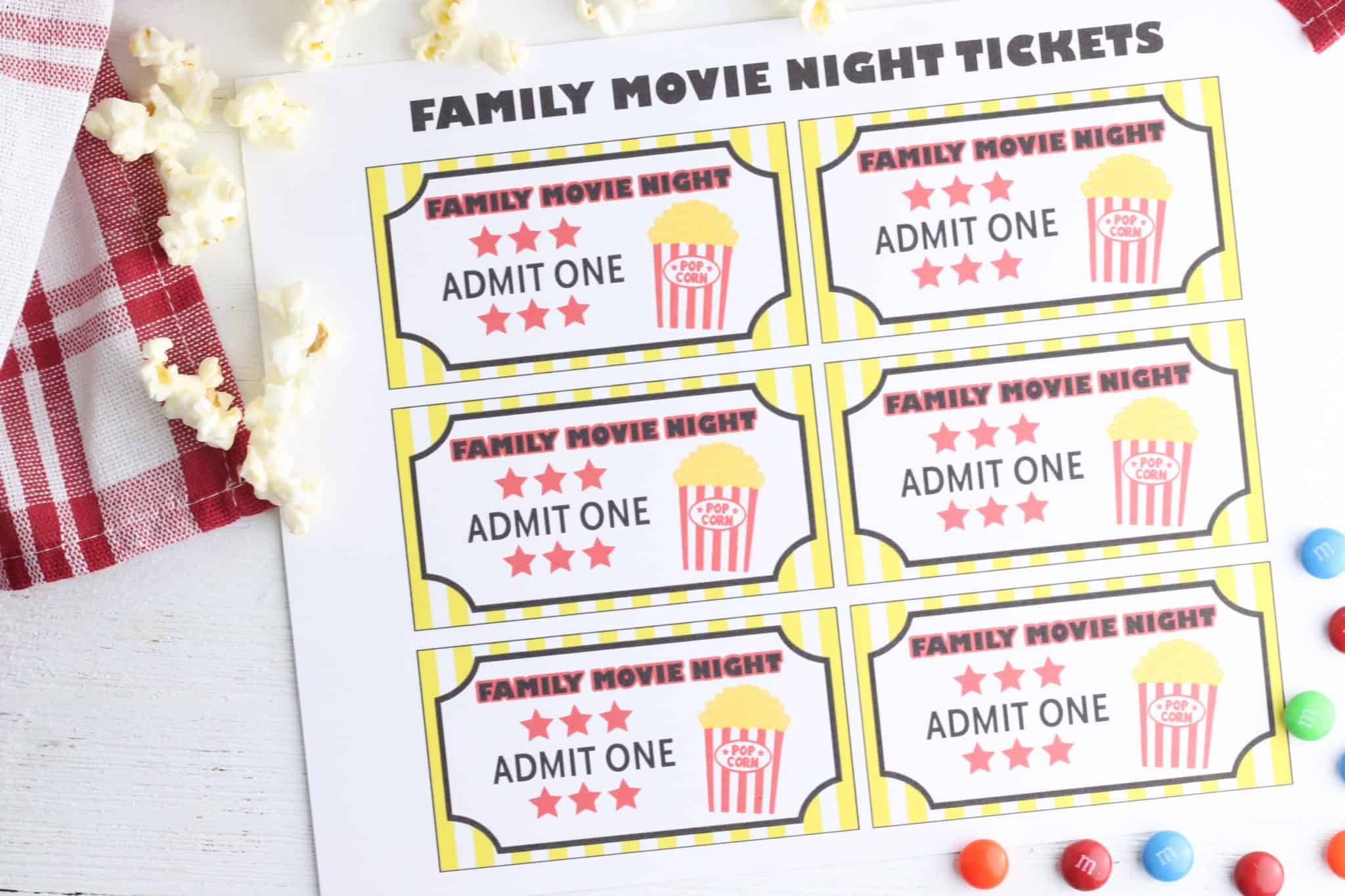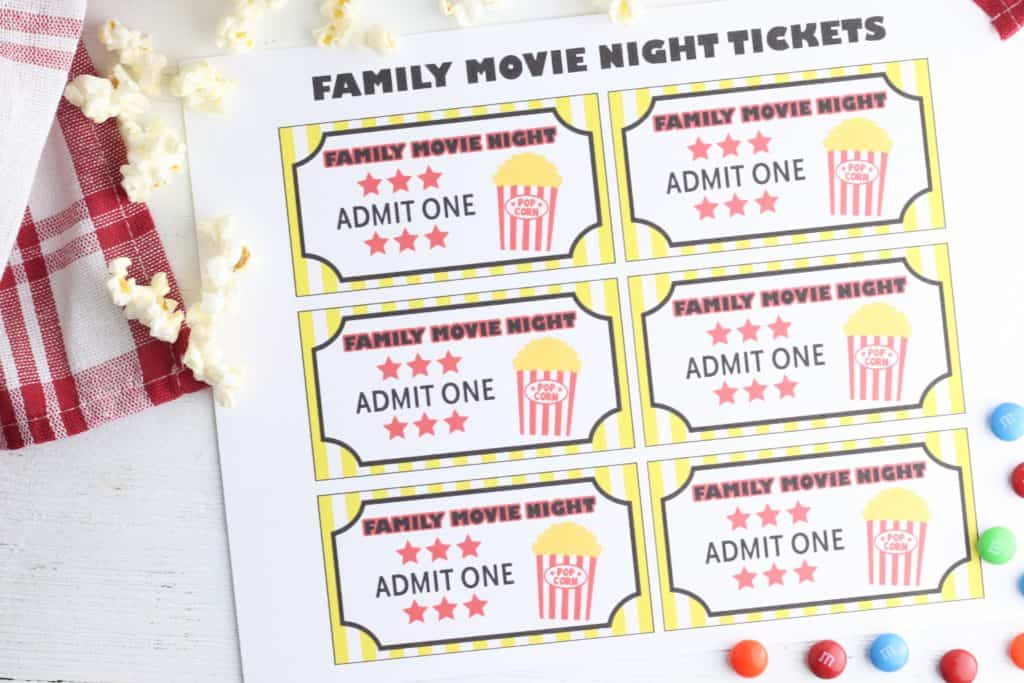 Note: If you don't want to give us your email address, you can also get these printable movie night invites in our shop for $1.
This digital file is for personal use only. You can download the PDF File for free, but you may not copy, forward, share, re-sell or distribute digital download. This is not a physical item.
Mass production, file sharing or commercial use of these files are strictly prohibited.