We've found the best Christmas Movie Night Snacks to help you host an epic party or start a family tradition! Below, you'll find all of our favorite finger foods, sweet treats, and appetizers for your holiday get together!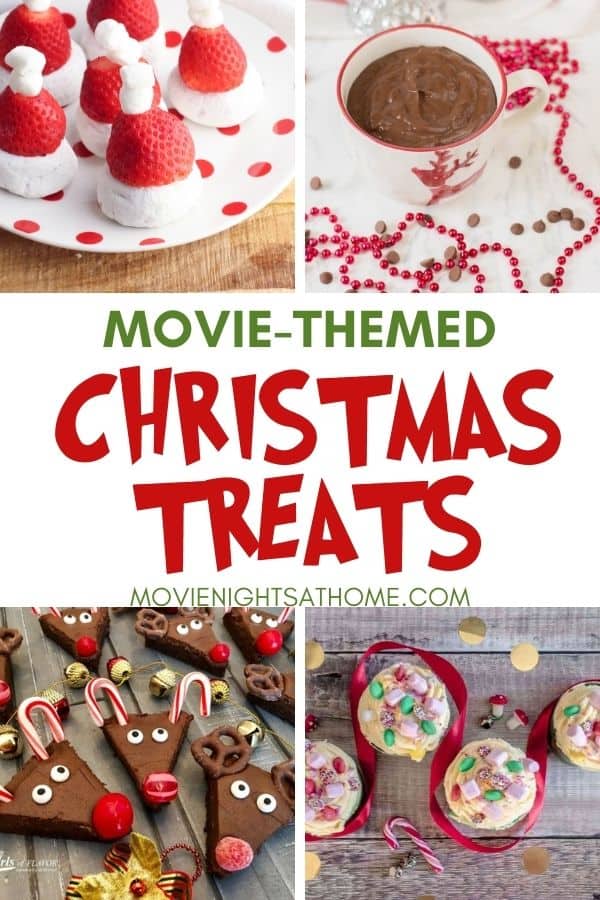 So cozy up in your Christmas pajamas for a fun night at home with your kids or get together at a friends house to celebrate the holidays!!
What should I bring to a Christmas Party?
We love to bring finger foods, candy, and drinks to a Christmas party! Since several people may be coming, ask your guest what type of item you should bring. You may even want to bring something non-edible plates, cups, or decorations!
What are good snacks for a Christmas movie night?
Below are our favorite snacks for a Christmas movie night! We think you'll love them, and if you're planning a Grinch-themed movie night check out these ideas!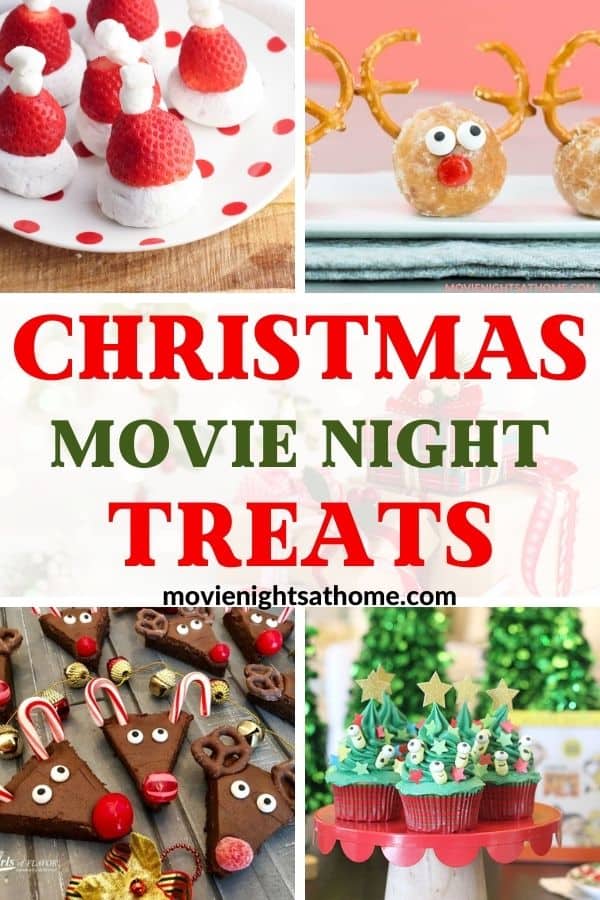 21+ Christmas Movie Night Snacks Paired with Movies
Start a tradition of Christmas Movie Night with your favorite movies and these delicious treats!

Wondering what to watch? Check out our Ultimate Christmas Movie List for ideas!
You'll also love these A Christmas Story party ideas!
We also love to elevate a movie night at home by sending invitations!
Even if it's just you and your significant other or you and your kids – having a movie ticket or invitation makes the night more special!
You can grab either of our Christmas Movie Night invitations below for free!
Just click the invite you like the most, and then save it to your phone. You can then add in your address, date, and/or number using the "Markup" option on the iPhone.
You can also print them!
We've found it to be really cheap and easy to print at Walgreens, Staples, or Office Max.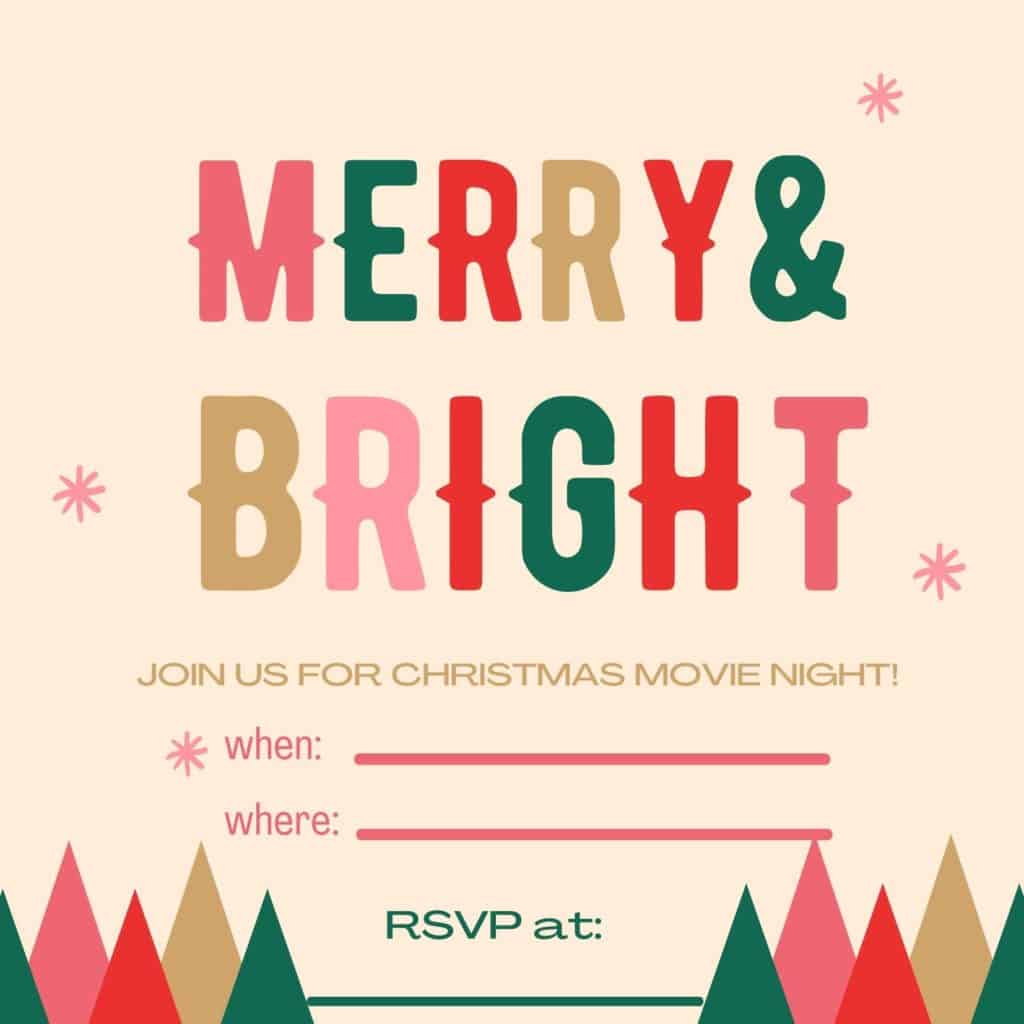 How to Use the Invitations
Just click for the full-size, high-quality invite that is printable!
You can also save it on your iPhone, click Edit, then Markup to add your date and address!