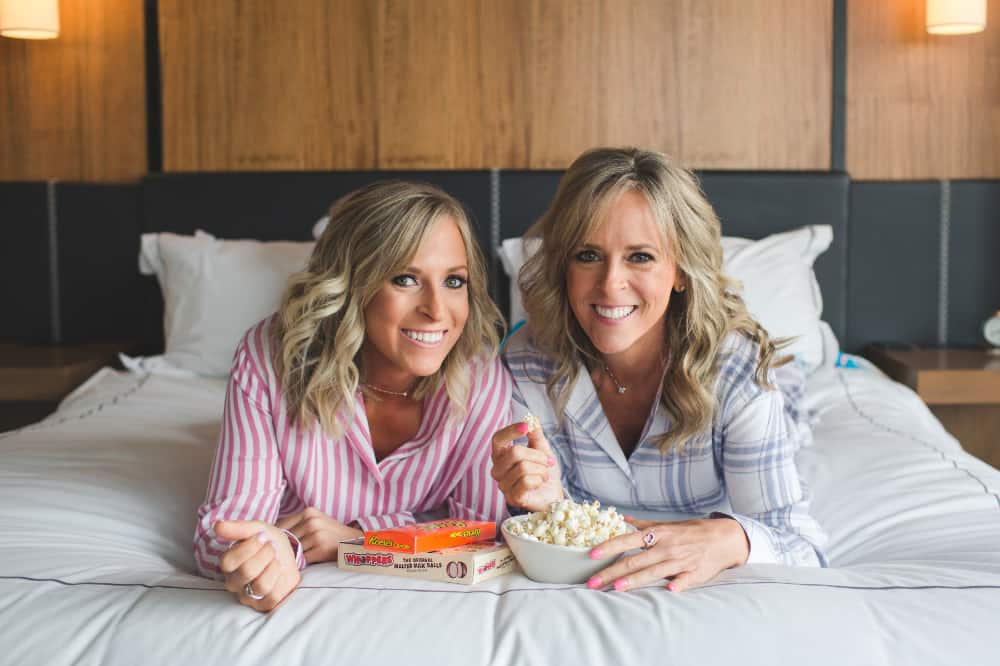 We're here to make your movie nights epic!
Even before 2020 hit, we loved curling up on the couch with snacks and our closest friends for a fun night at home!
We're sharing our favorite movies, tips, and snacks with you!
If you have a favorite movie, and you're wondering what to eat – let us know in the comments below or get in touch with us by email or on social!!
Let's Get To Know Each Other Better!
We love working with clients, potential coaches and brands.
Brand Partnerships
We're available for freelance work, sponsored posts, and appearances.
Contact Us
You can reach us at team@kimandkalee.com
Now that you know us a little bit, introduce yourself as a comment!