Movie nights are a great way to spend time with the whole family! Get the best winter movie night ideas to take your night to the next level!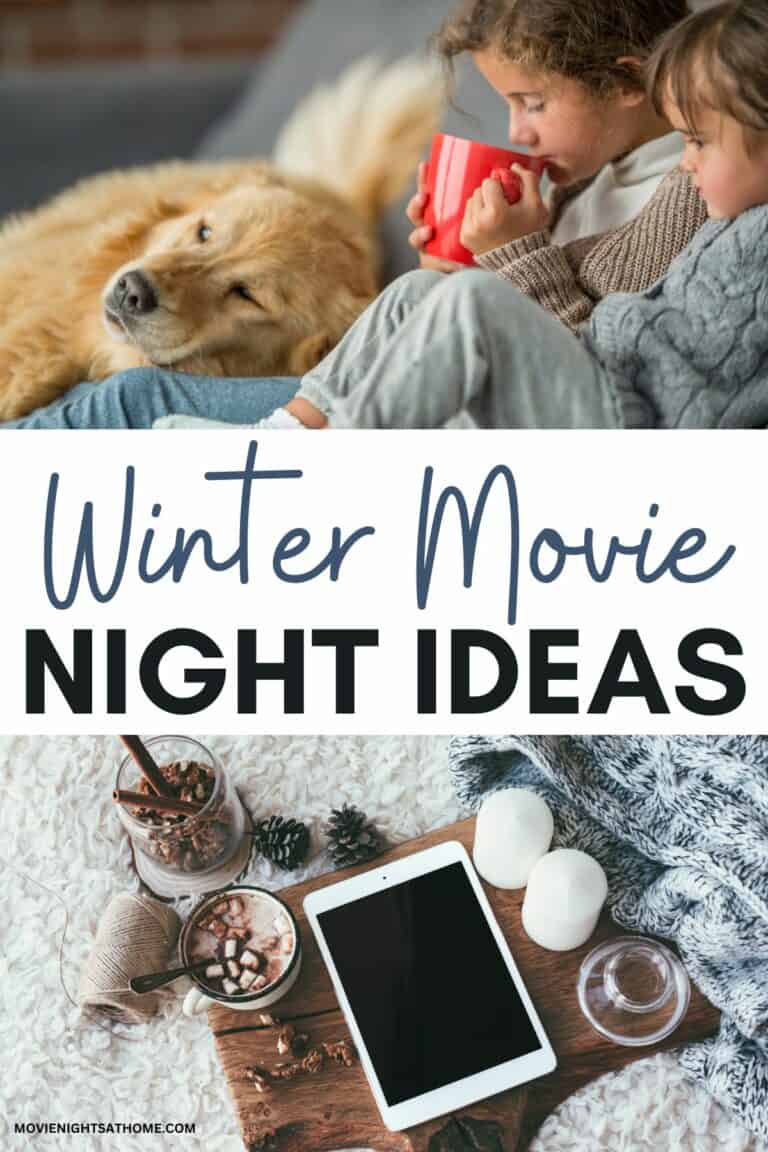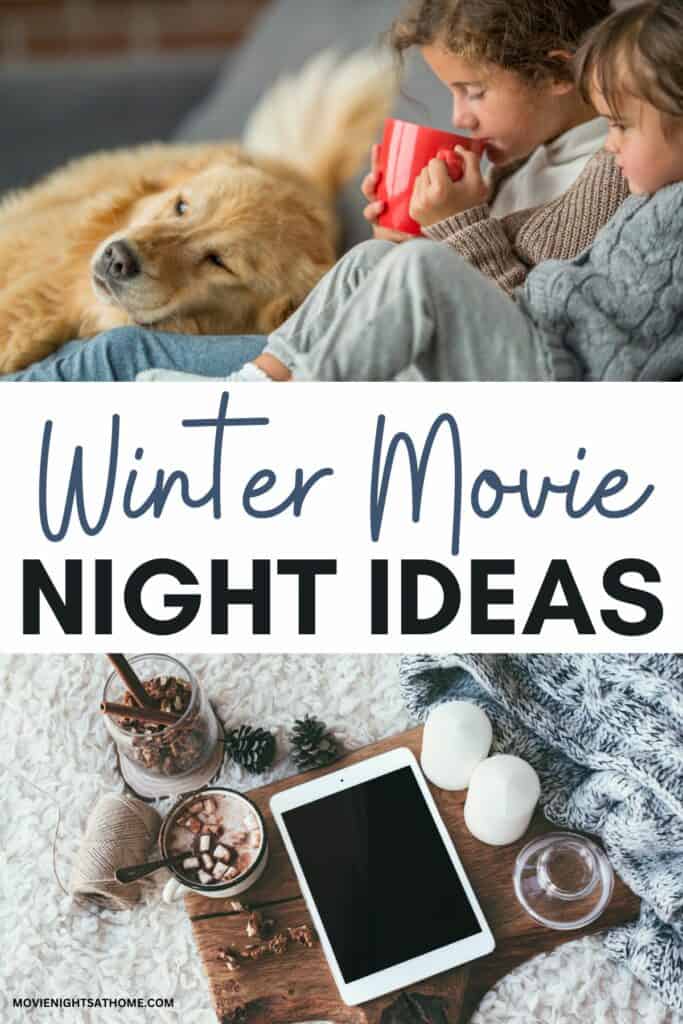 Just because it's cold outside doesn't mean you can't enjoy a good movie! In fact, the cold winter weather is the perfect excuse to cozy up inside and have a movie night at home!
With the help of these winter movie night ideas, you can enjoy your favorite movies at home without worrying about the cold winter weather outside.
Winter Movie Night Ideas
When it's cold and dreary outside, staying home to watch a movie is a great idea!
1. Invite your friends over to join in the fun and make the most of the cold weather outside.
Make sure your movie night guests stay warm and comfortable while watching your favorite films with these winter movie night ideas.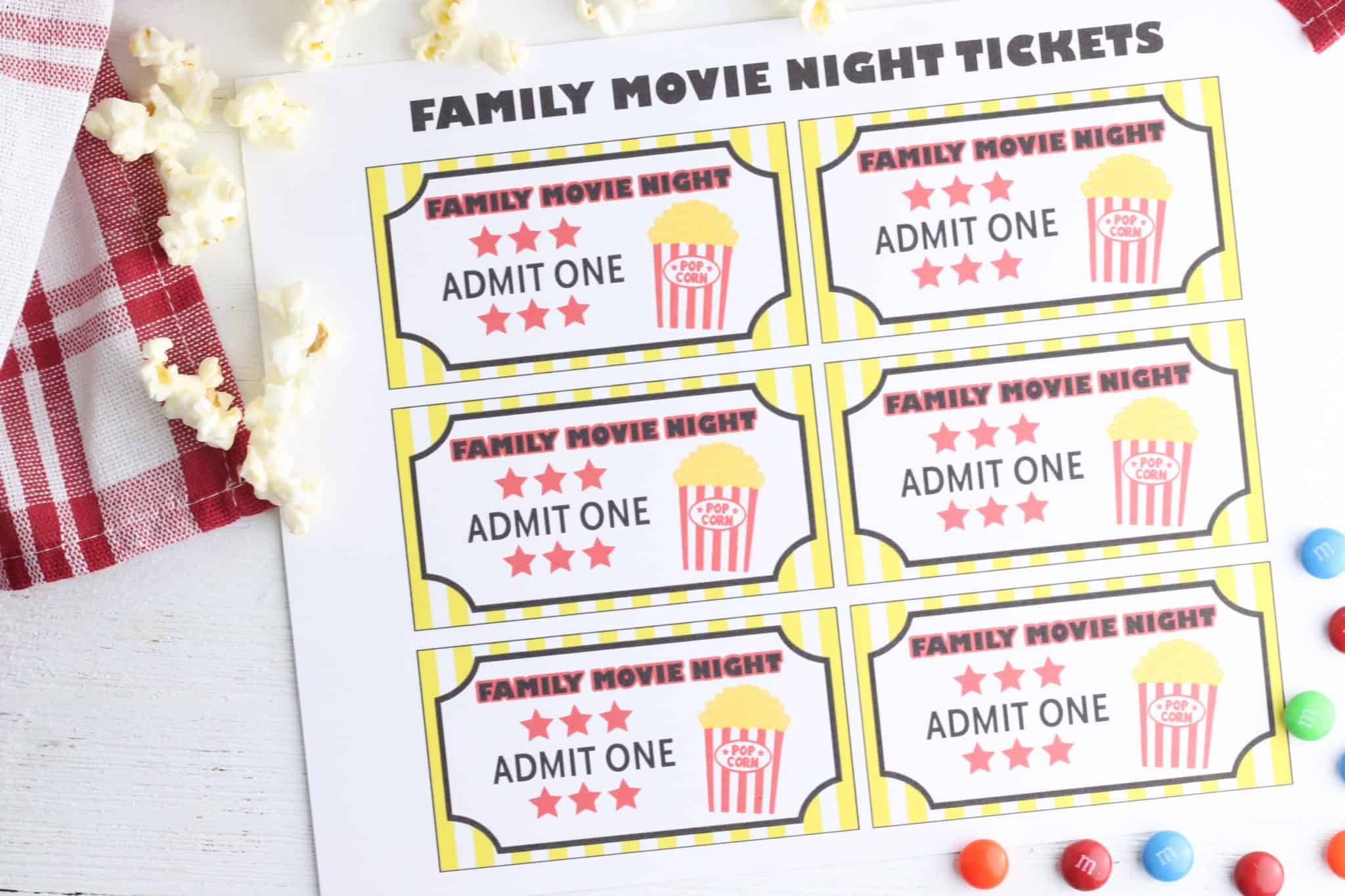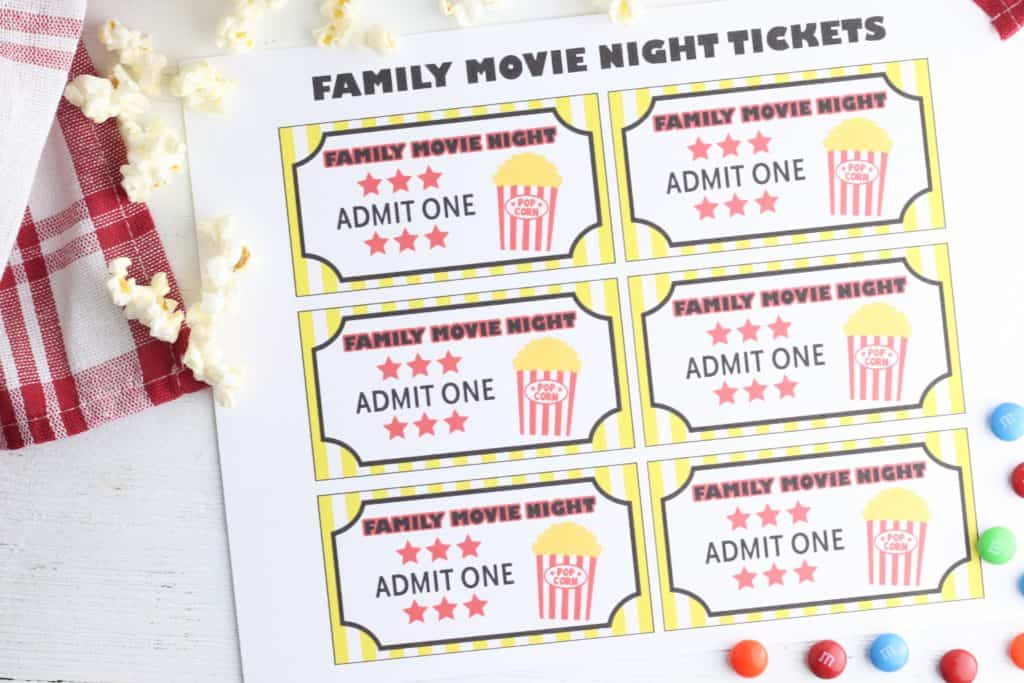 Sending each family member or friend a printable movie night invitation ahead of time is a fun way to add to the cinematic experience, too!
2. Provide warm blankets and pillows.
Turn your living room into a warm and comfortable movie theater with the help of extra blankets and pillows for comfy seating.
Make sure to have plenty of fluffy blankets for each of your guests so everyone stays warm while they watch!
You'll also want some cozy throw pillows to make your couch extra comfortable.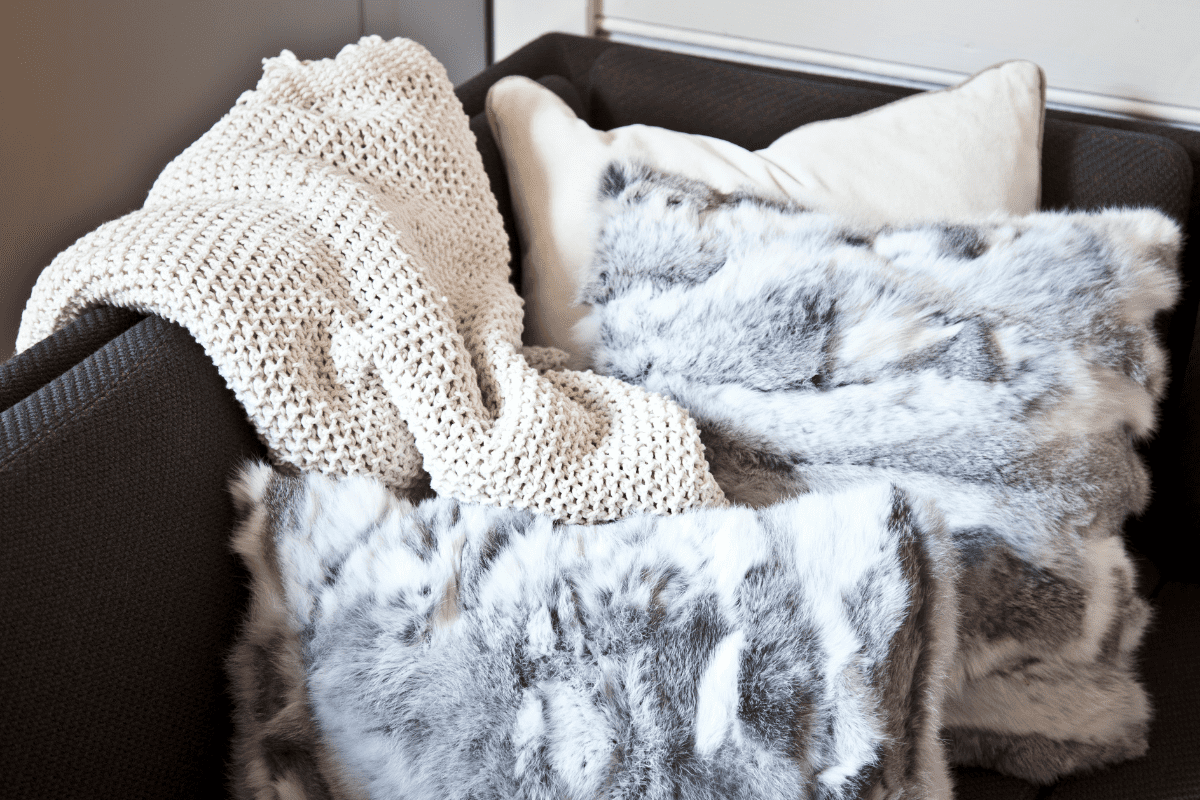 3. Wear comfy clothes.
In addition to making your space warm and cozy, it's also a good idea to dress in warm and comfortable clothing during your winter movie night.
An indoor movie night is the perfect excuse to wear your comfortable sweats or favorite fleece pajamas!
4. Add some mood lighting.
While it's a good idea to keep the room dark while you're watching a movie, you might want to provide your guests with a little bit of light in case they need to move around the space.
Fairy lights, Christmas lights, flameless candles, decorative lanterns, or string lights are all great options!
They add just a little bit of light to the room during movie night.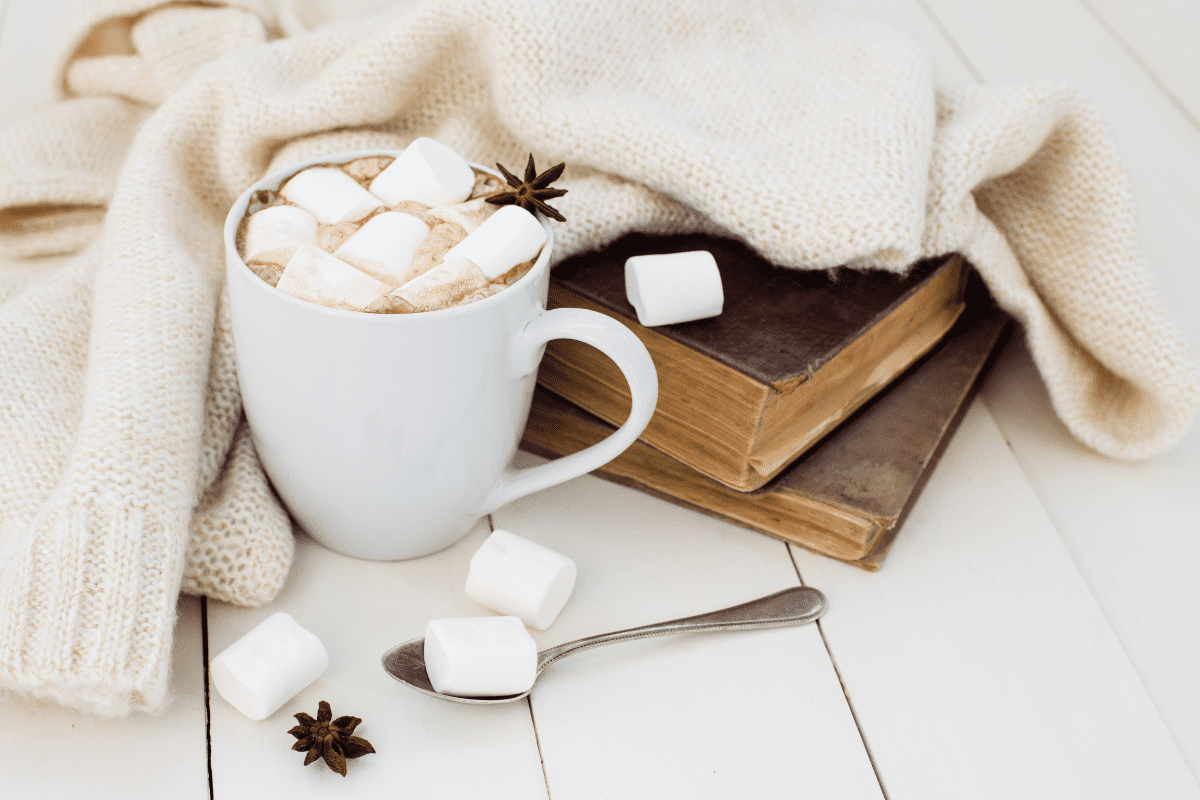 5. Make some winter snacks.
In addition to the movie night must-haves, like buttery or sweet popcorn and candy, try creating some wintery snacks for your movie night, too.
Hot cocoa station, sugar cookies, or cocktails with Bailey's are all great options for a winter movie night. We like to offer both hot drinks and cold ones!
6. Pick the perfect movies.
Once you have your room ready to go and your snacks made, it's time to pick the perfect movie.
When it comes to winter movie nights, you have a few options – winter themed movies, warm weather movies, or classics.
Bring the winter weather indoors with winter themed movies, like Groundhog Day, Happy Feet, Cool Runnings, or Frozen.
Or create some warmth at your next movie night with warm-weather movies like Mama Mia! Or Jaws.
For classic movies, we love Willy Wonka and the Chocolate Factory, Harry Potter, or Little Women.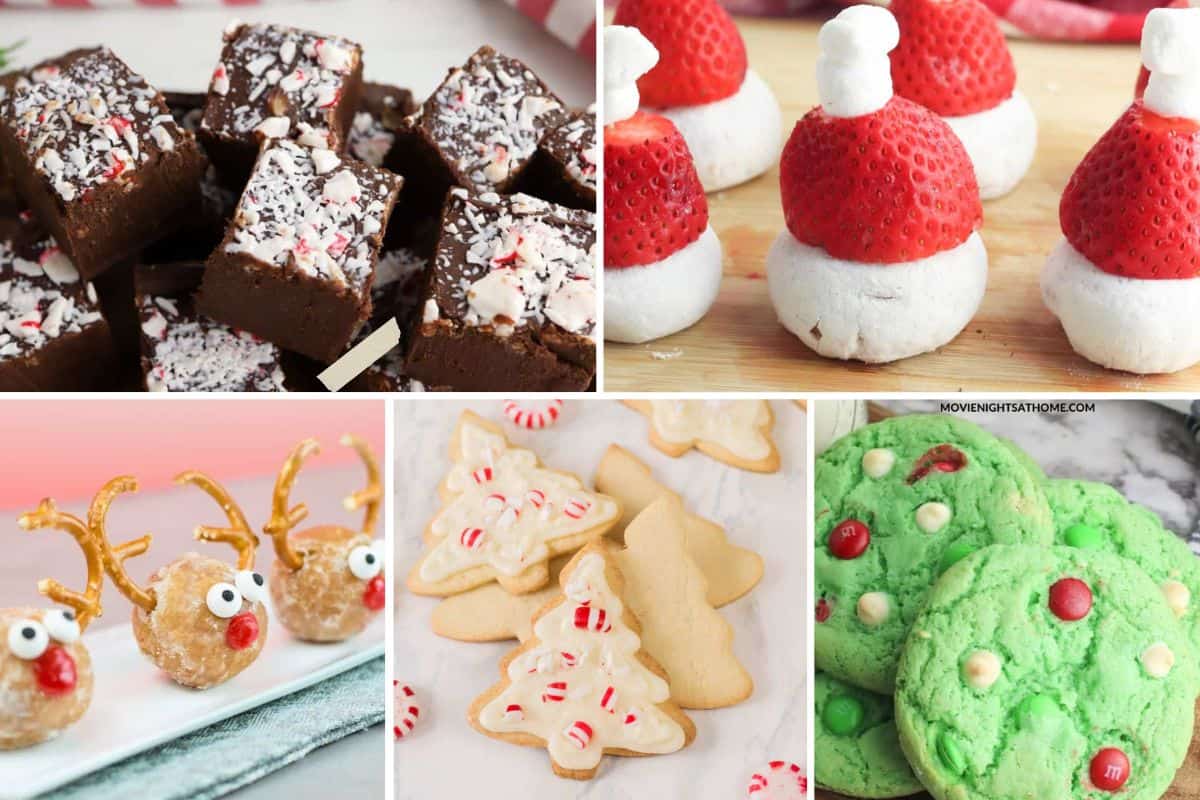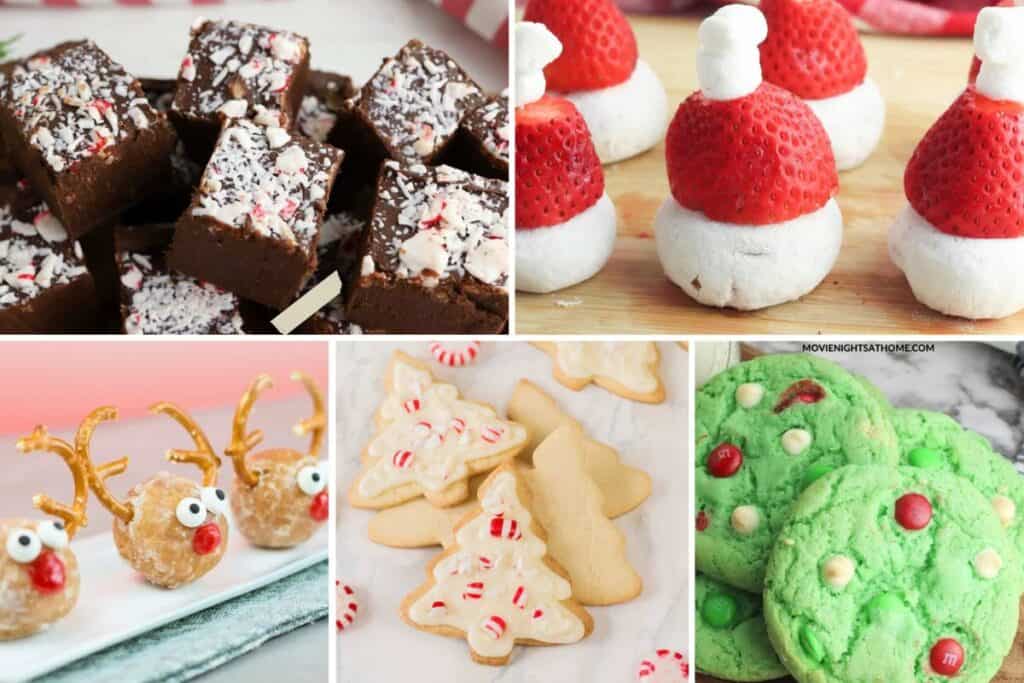 If it's the Christmas season, you could also do a Christmas movie night with Home Alone, It's a Wonderful Life, or Polar Express.
We have a list of the best Christmas movies, as well as, fun snacks for the holiday season you may like!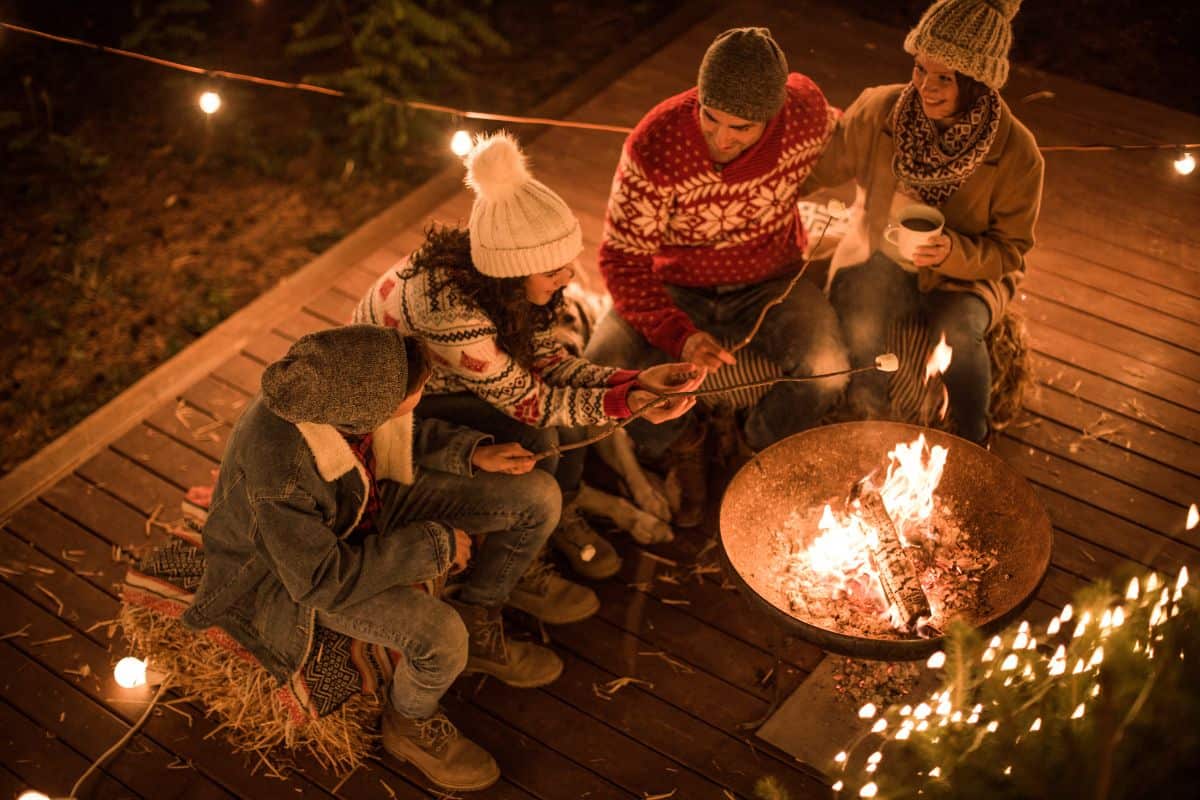 How to Have an Outdoor Winter Movie Night
There's no need to pack in your outdoor movie setup after the winter weather hits!
With the help of these tips and tricks, you can enjoy outdoor movie nights, no matter what the weather's like outside.
1. Invest in some patio heaters.
Make sure everyone stays warm and cozy during the entire movie with the help of patio heaters.
The heaters will warm up the movie viewing area, allowing you to enjoy your outdoor movie theater even during the cold winter months.
2. Gather around a fire.
If you don't have the money to buy expensive patio heaters, a fire also works as a way to warm up while watching an outdoor movie.
Set up your movie screen behind your fire pit, then gather around the fire to watch your favorite movies.
3. Provide plenty of blankets.
Even if you have heating options available, it's a good idea to provide blankets to ensure everyone is nice and cozy.
Make sure to have at least one blanket per person in the audience.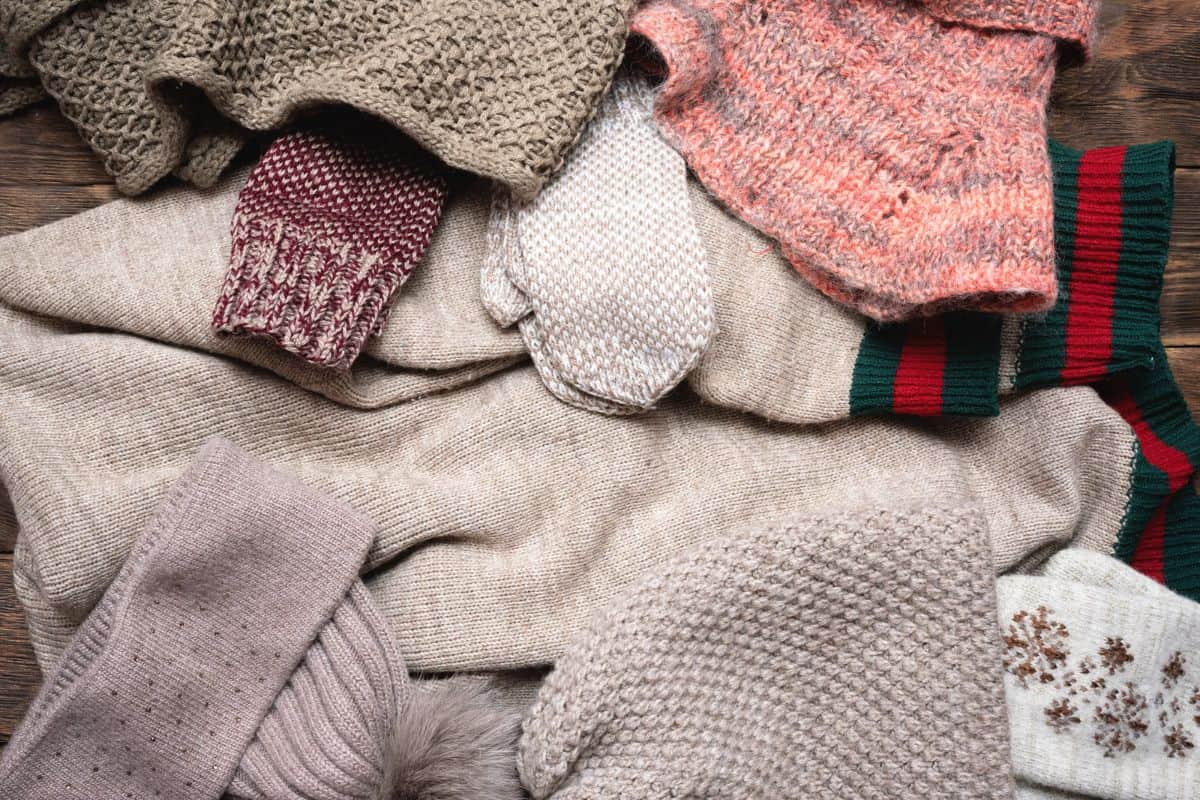 4. Dress in layers.
While blankets and heaters are important for staying warm, the best way to keep warm during an outdoor movie is to wear plenty of layers.
Dressing in warm clothing and shoes is essential, so make sure to let your guests know that your party will be outdoors!
That way, they'll know to bring their winter hats and gloves to the screening.
5. Make sure you have seating.
While sitting on the ground is a great option during the warm summer months, it's not a good idea when it's cold outside. Provide each of your guests with a seat off the ground to ensure they stay warm throughout the entire movie.
6. Offer warm food and drinks.
Make sure to provide your guests with hot drinks like coffee, apple cider, or hot chocolate, along with warm snacks to enjoy during the movie.
Warm foods like chili or soup are also a great option for an outdoor movie night during the winter months. We also like to do hot dogs and top with chili!
7. Make your house available.
Going all out to ensure everyone stays warm outside is a great start, but the weather may not cooperate during your winter movie night.
If that's the case, it's a good idea to have your house set up for screening too.
Make sure your living area is clean with plenty of seating available in case your outdoor movie night needs to come inside at the last minute.
We hope these winter movie night ideas and tips help you plan the perfect movie night and spend some quality time together!
If you're looking for fun ideas for the winter season and when it gets warm, you may like: