Grabbing delicious snacks is one of the best parts about going to the movies, and now there's no reason to leave the house! Why? Because we've found the best family movie night snacks and desserts that are easy to make at home!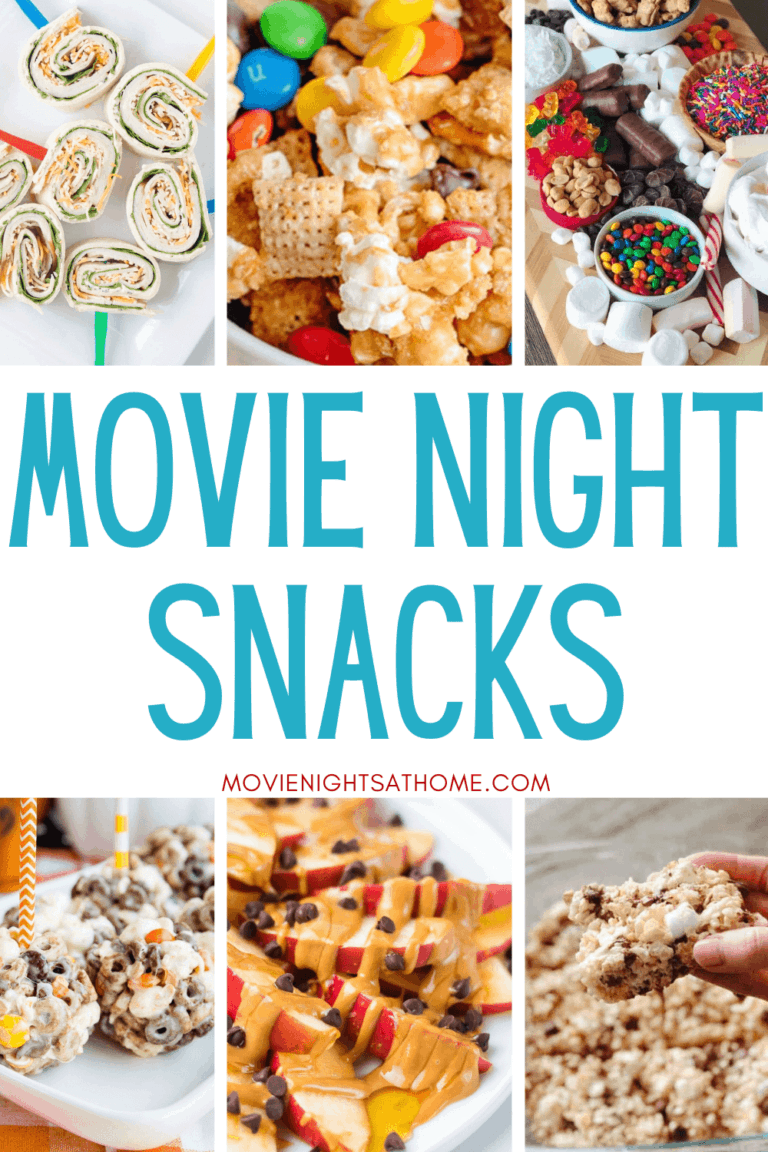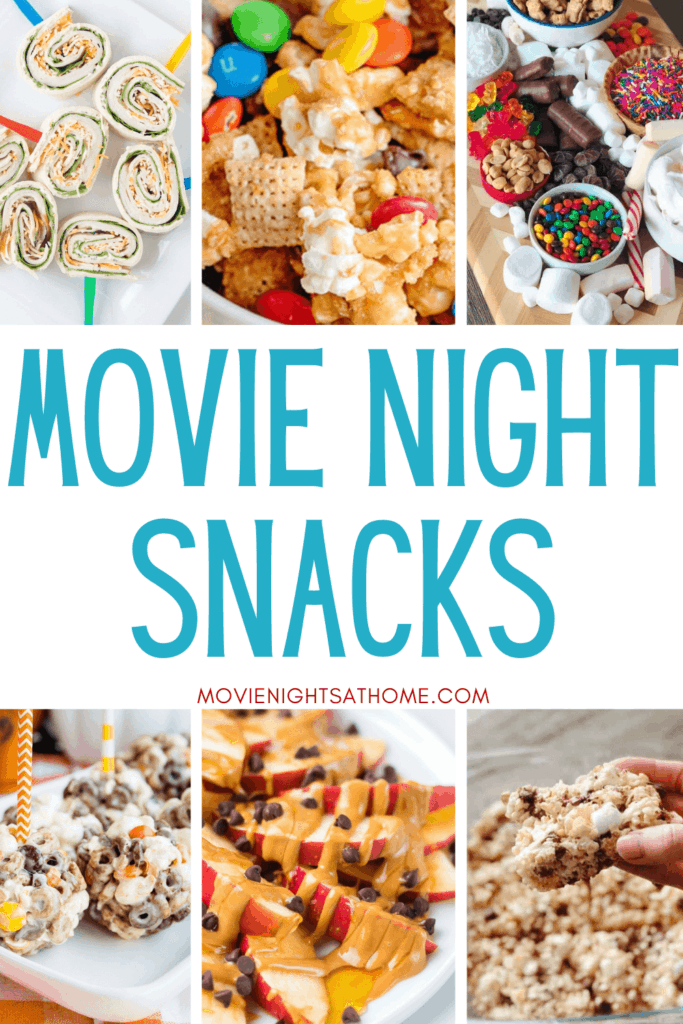 With these easy movie night snacks, you can whip up some delicious treats at home to bring the theater to your living room.
From salty snacks to sweet treats, these simple recipes are perfect for snacking on during your next movie marathon.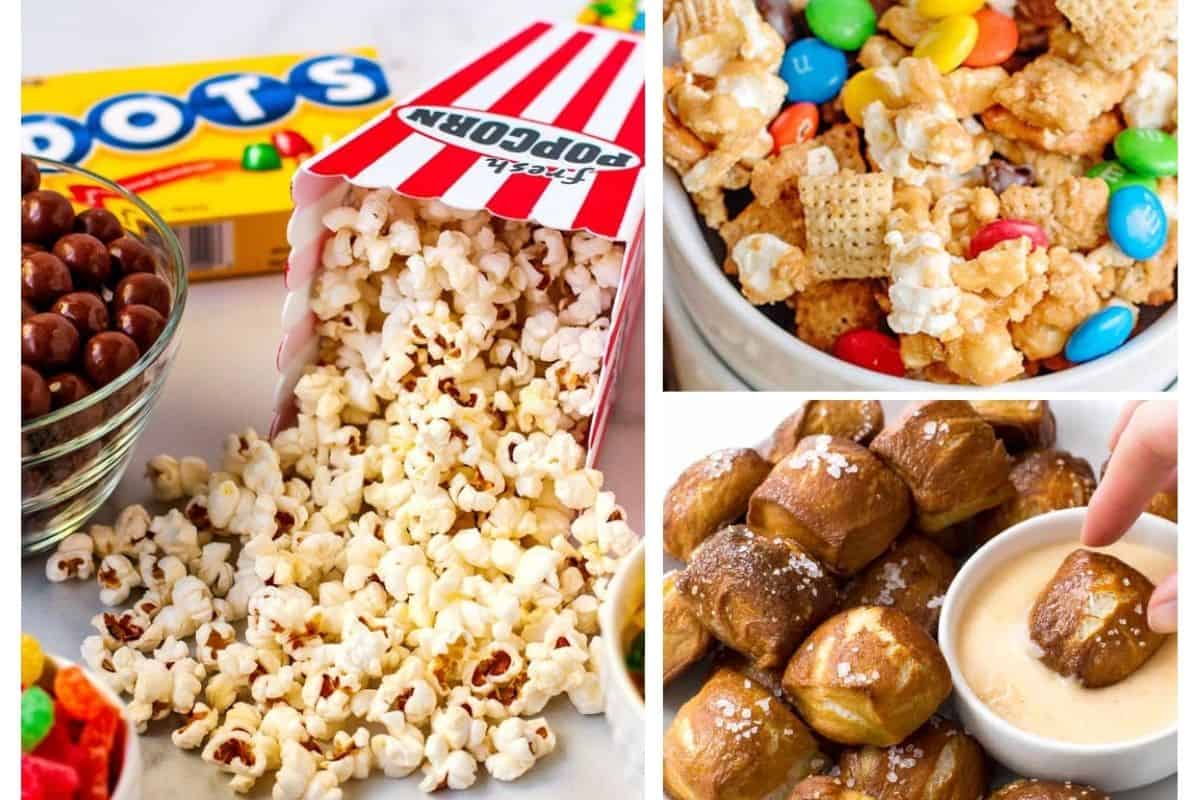 Finding a great movie has never been easier with all of the streaming services being offered!
We love to pick out a family-friendly movie and plan a full menu around it!
One of our favorites is a Karate Kid movie night, but we've also done a Moana movie night and a Godfather Date Night that were a blast!
No matter what movie you pick, you'll love these movie night snacks!
There is a great assortment of sweet and savory treats on our list, and they also are perfectly paired with our favorite movie night dinners and desserts too!
What are good snacks for a movie night?
Here are the 51+ best movie night snacks and treats for your family night!
All of these last-minute snack ideas are easy to make at home, too!
Love this list of movie night snacks? You may also like: