From changing leaves to spooky holidays, there are so many fun reasons to enjoy time together as a family during the month of October! That means you're going to need to make some plans for family movie nights. Luckily, there are tons of amazing fall movies that everyone in your family can enjoy – no matter their age. As you're planning your next movie night, add these family movies to watch in October to your must-watch list.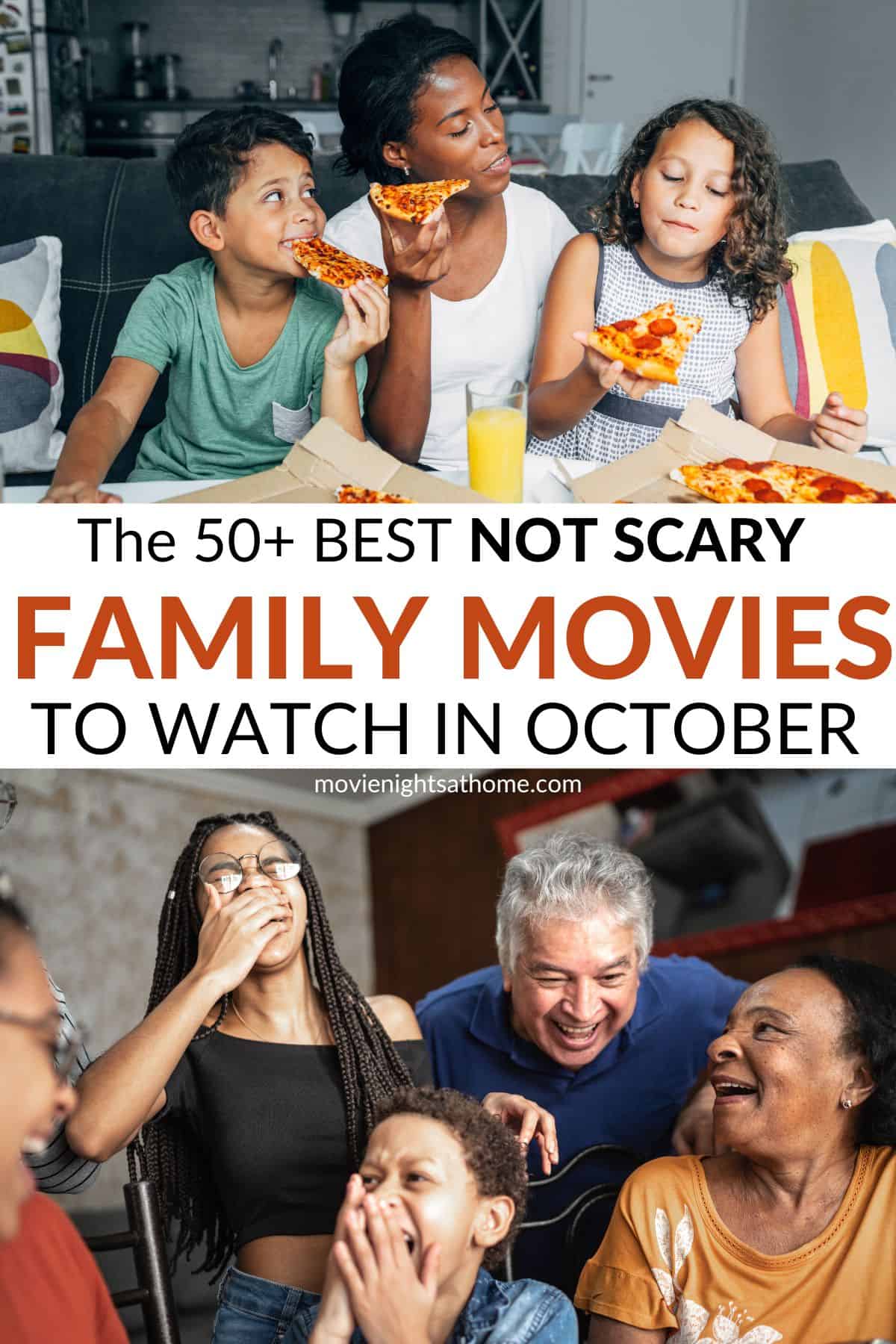 Also, if you're looking for the best spooky movies for the whole family – check out our list of 81 Best Halloween Movies or the best list of Disney halloween movies!
We have a longer list of Halloween movies for tweens and older kids, as well as, Jack Skellington Brownies that always are a fun snack!
So whether you're looking for a Fall movie to watch together or something scary for Halloween night, we have plenty of ideas to help you plan a great night for the entire family.
When it was available, we've linked each of these best family movies to watch in October to Amazon Prime or a similar streaming service.
50+ Best Family Movies to Watch in October
Enjoying a scary movie is a great way to pass the time as you wait for Halloween. But if you're planning a family movie night, scary movies aren't always the best option. Lucky for you, there are a variety of other fall-themed movies that are perfect for watching with kids.
From inspirational football films to autumn themed romantic comedies, this list is full of great ideas for your next October family movie night.
Rated PG
Starring Jake Gyllenhaal, Laura Dern, Chris Cooper
With the assistance of friends and a helpful teacher, a coal miner's son learns to build rockets after seeing Sputnik 1 crossing the sky.
Rated PG
Starring Sarah Jessica Parker, Bette Midler, Kathy Najimy
When a virgin lights the black flame candle, three witches are brought back from the dead to lure the children of Salem into their clutches.
This popular Disney movie, along with the sequel, is also available on Disney+ and is a great way to get into the Halloween spirit.
You can grab everything you need for a Hocus Pocus movie night with the Sanderson sisters here, too!
Rated PG
Starring Denzel Washington, Ryan Gosling, Ryan Hurst
When the local school board is forced to integrate an all-black school with an all-white school, a Virginia high school's football tradition is put to the test.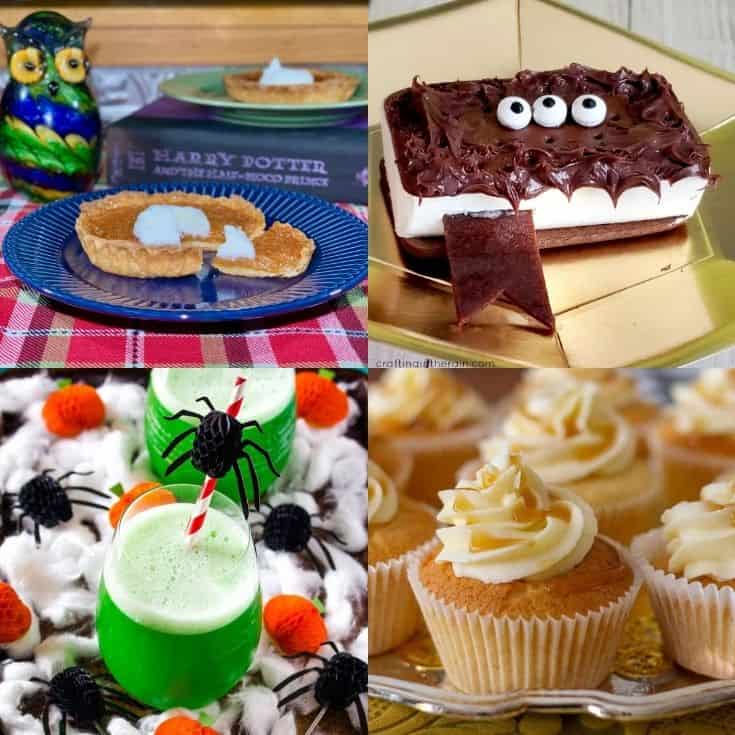 Rated PG
Starring Daniel Radcliffe, Emma Stone, Rupert Grint
A boy learns on his 11th birthday that he is the son of two powerful wizards and is invited to become a student at English boarding school for wizards.
If you're looking to make the night magical, we love these Harry Potter themed snacks and Hogwarts Trivia!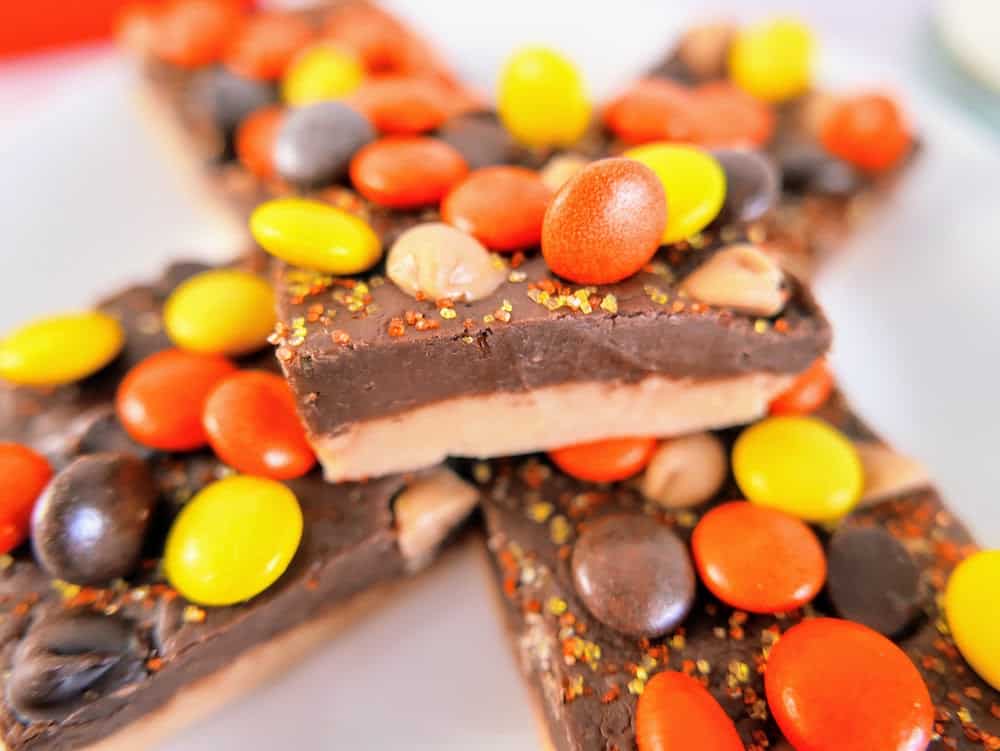 Rated PG
Starring Henry Thomas, Drew Barrymore, Robert Macnaughton
A gentle alien is befriended by a young boy, who brings the extraterrestrial into his suburban California house and keeps him a secret from his parents.
You may also like these E.T. Reeses Pieces Fudge Bars.
Rated PG
Starring Danny Elfman, Catherine O'Hare, Chris Sarandon
When Halloweentown's pumpkin king becomes bored with the same routine, he plots to bring Christmas under his control by kidnapping Santa Claus and taking over his role in the holiday festivities.
This is one of our favorite animated movies by Tim Burton! Grab our 20+ DIY Nightmare Before Christmas Decorations & Crafts or how to make your own Oogie Boogie craft!
Rated PG
Starring Sean Astin, Vince Vaughn, Jon Favreau
The son of a steel mill worker dreams of playing football at the University of Notre Dame, but can't afford the tuition. Overcoming his dyslexia, Rudy earns admission to his dream school and begins to fight his way onto the school's football team.
Love sports movies? Check out these 21 Inspirational Sports Movies & Recipes for more ideas!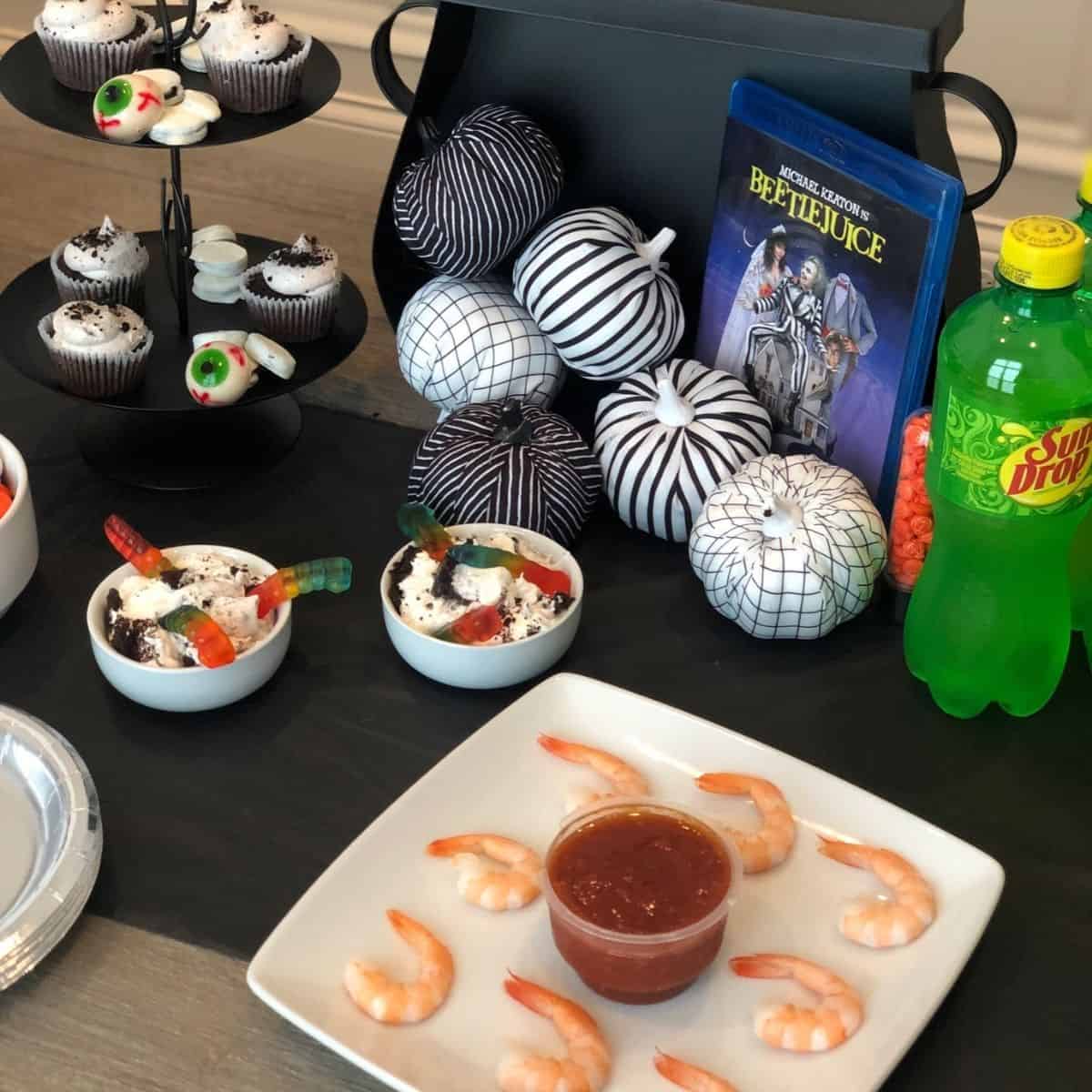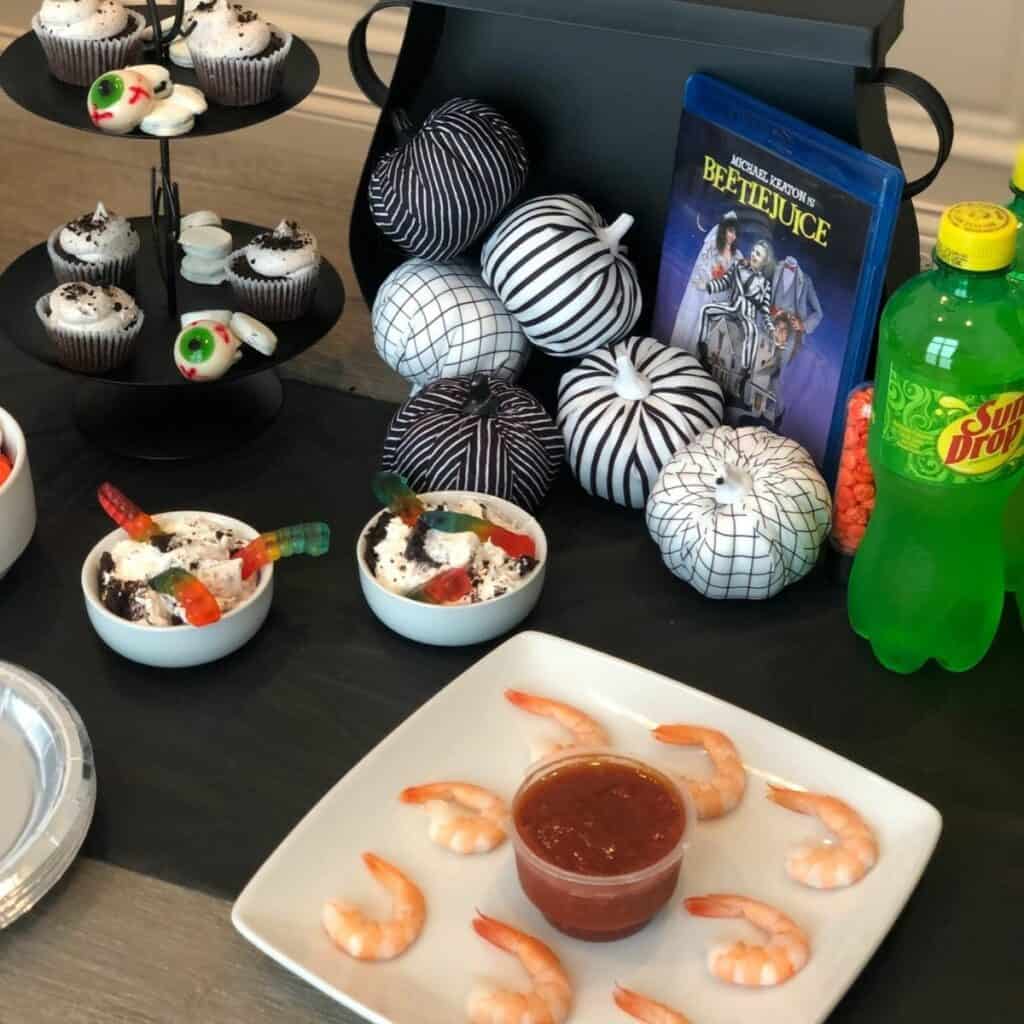 Rated PG
Starring Michael Keaton, Winona Rider, Geena Davis
After dying in a car accident, a couple finds themselves stuck haunting their home. So, when an unbearable family moves in, the ghostly couple seeks the help of Beetlejuice to scare the family away for good.
We also have some great Host a Spooky Beetlejuice Party & Themed Dinner Ideas you may like!
Rated PG
Starring Harold Ramis, Bill Murray, Dan Ackroyd
When a team of scientists lose their positions at a university, they decide to become "ghostbusters" to wage a battle with the supernatural in New York City.
You may also like these Ghostbusters Themed Foods & Ideas for an Epic Movie Night!
Rated PG-13
Starring McKenna Grace, Paul Rudd, Bill Murray, Dan Ackroyd
When a single mother and her children move to a new town, they discover their connection to the original Ghostbusters and the legacy their grandfather left behind.
This movie goes so well with some green monster ice cream, too!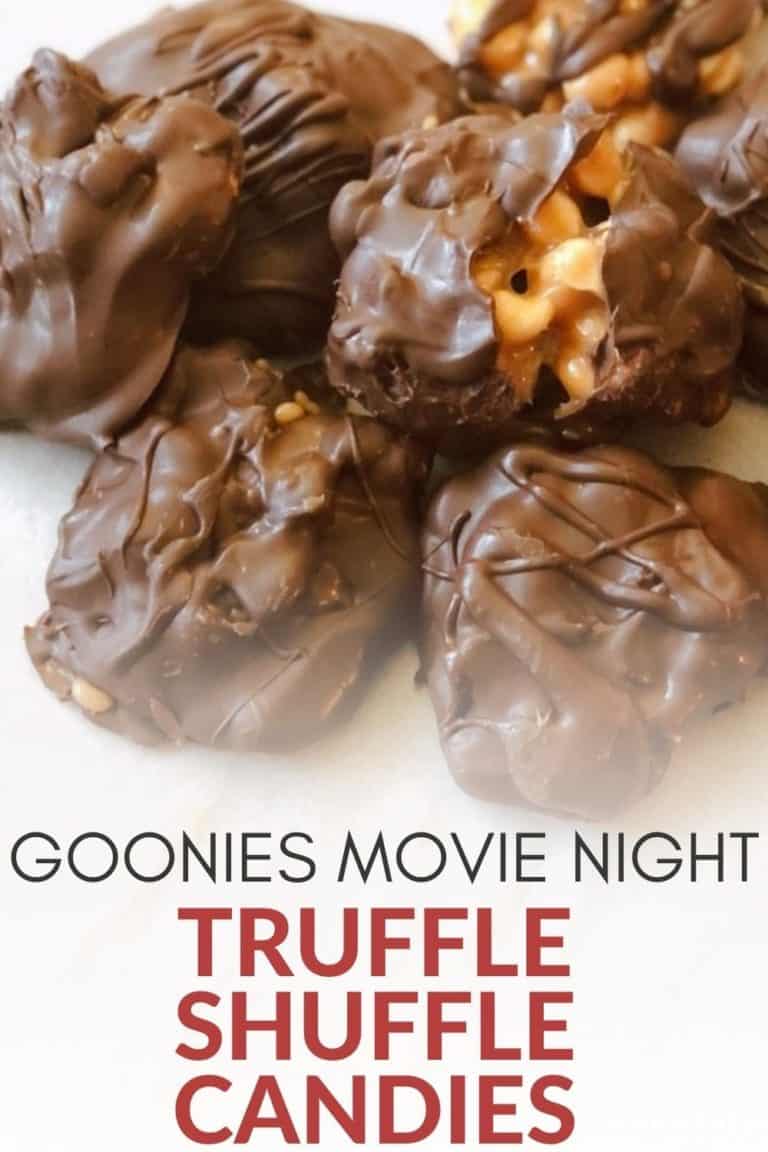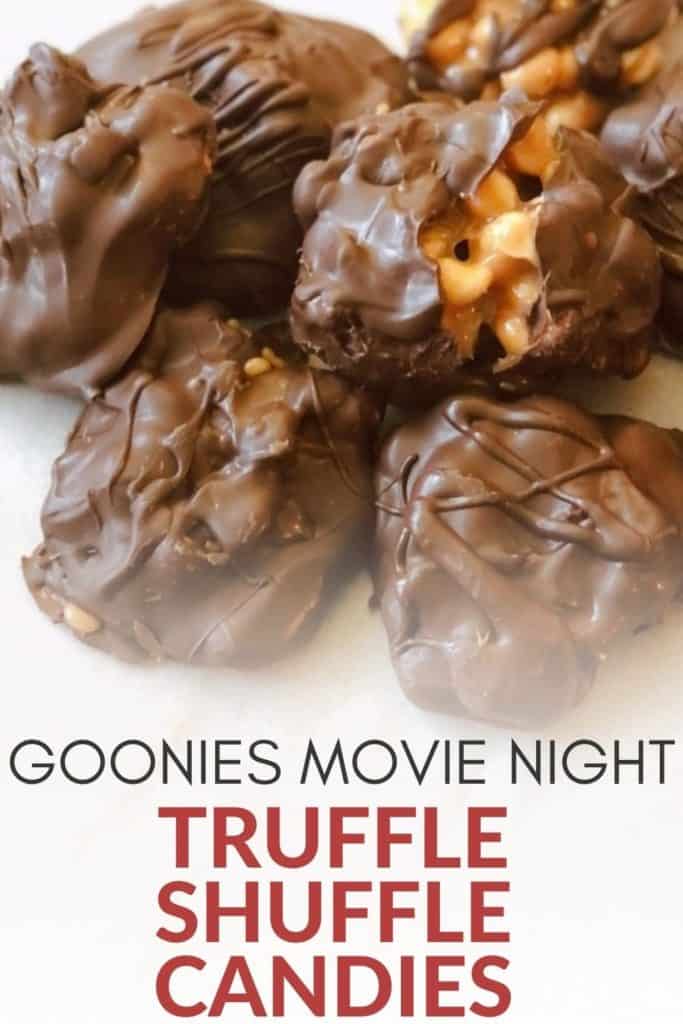 Rated PG
Starring Sean Astin, Josh Brolin, Corey Feldman
When a group of friends discover an old pirate map in the attic, they follow it into an underground cave in search of lost treasure. But they soon find out they're not the only one looking for the gold.
Grab our recipe to make your own homemade Baby Ruth nuggets or grab our other Goonies movie night ideas!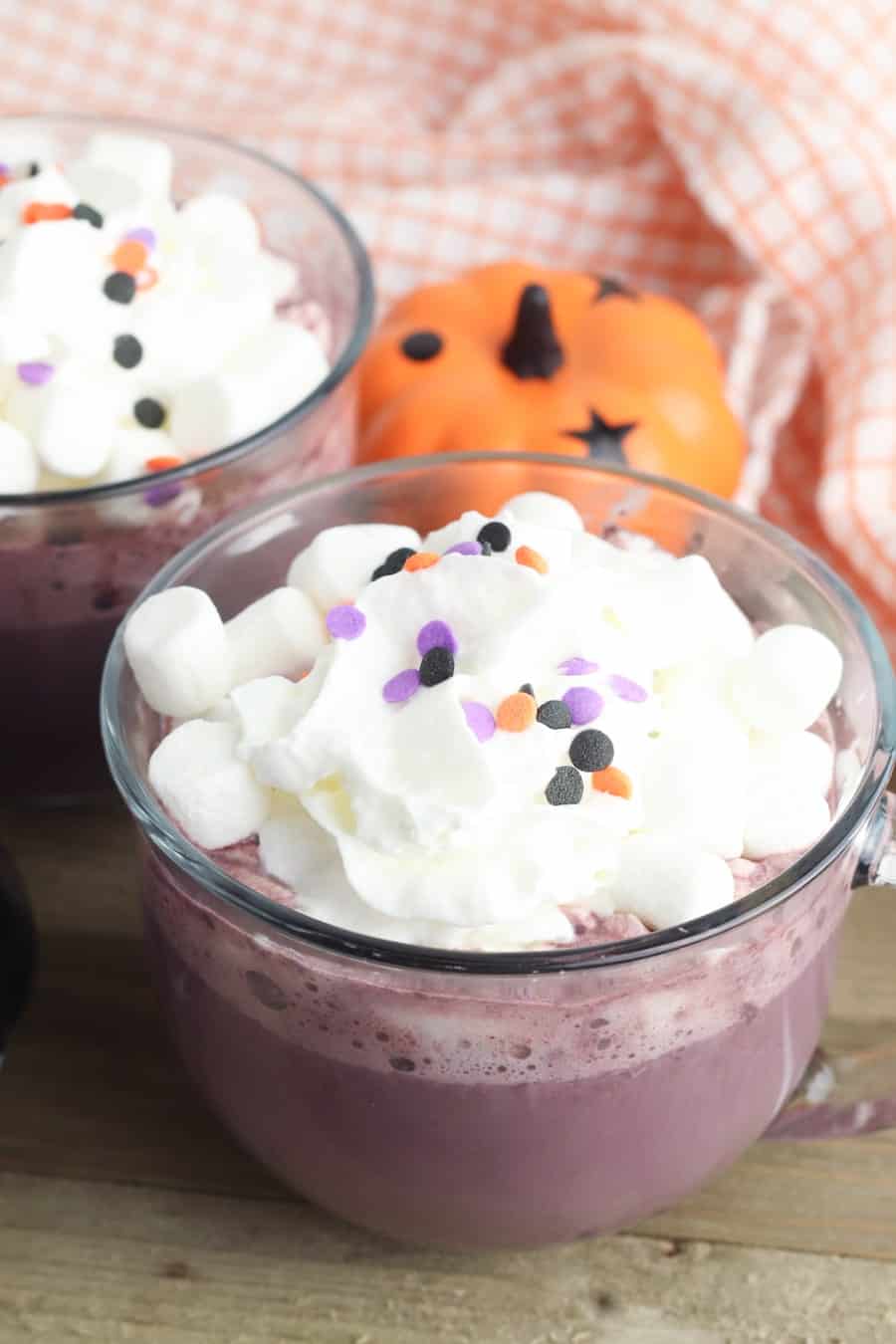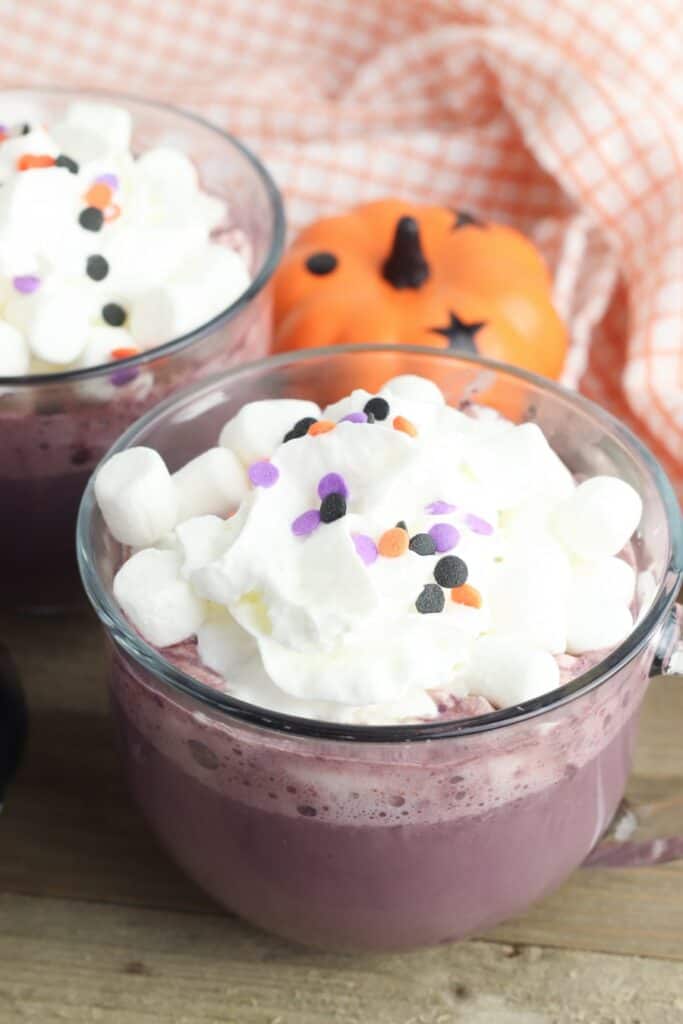 Not rated
Starring Kimberly Brown, Debbie Reynolds, Joey Zimmerman
A mother and her kids find out they come from a family of witches after following grandma home to Halloweentown – the only place where supernatural beings can lead a normal life.
You may also like our Halloweentown Witch's Brew Purple Hot Chocolate!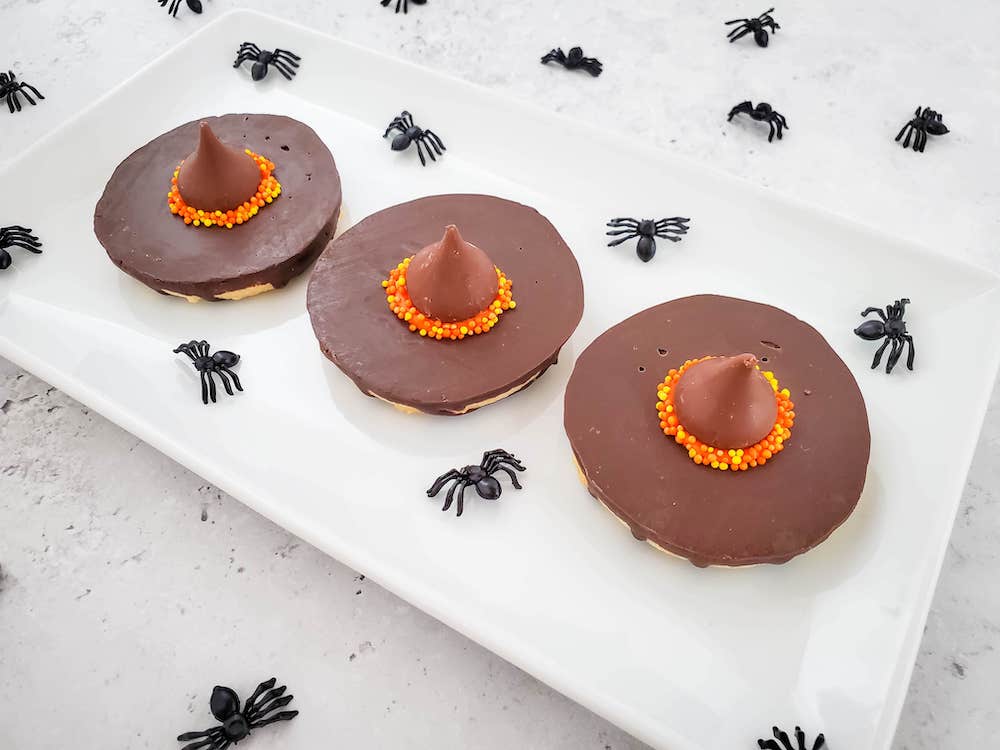 Rated PG-13
Starring Sandra Bullock, Nicole Kidman, Evan Rachel Wood
After her boyfriend dies unexpectedly, a woman and her sister dive headfirst into the family business of witchcraft to evade the police.
We love to pair this movie with Witch Hat Cookies!
Rated PG
Starring Anthony Gonzales, Gael Garcia Bernal, Benjamin Bratt
Dreaming of becoming a musician, a young boy travels to the Land of the Dead where he meets a trickster and embarks on a journey to unlock the real story behind his family history.
Rated PG
Starring Meg Ryan, Tom Hanks, Greg Kinnear
A struggling New York City book store owner strikes up an online romance with her corporate rival, not knowing each other's true identity.
If you love rom-coms, check out this list of romantic comedies that are also halloween movies!
Rated PG
Starring Winona Ryder, Kirsten Dunst, Christian Bale
The March sisters confront family drama, financial struggles, tragedies and romances in mid-19th-century Massachusetts.
Rated G
Starring Mel Gibson, Irene Bedard, Christian Bale
A Native American woman named Pocahontas falls in love with Capt. John Smith, who journeyed to the New World with other settlers to begin fresh lives.
Rated PG
Starring George Clooney, Bill Murry, Meryl Streep
After 12 years of honest living, Mr. Fox raids the farms of their human neighbors. Forcing his family into hiding, he has to resort to his natural craftiness to rise above his foes.
Rated G
Starring Bill Melendez, Peter Robbins, Sally Dryer
Linus spends his Halloween in the pumpkin patch waiting for the elusive Great Pumpkin to appear while his friends enjoy their holiday. If you love the Peanuts gang, this is a classic Halloween movie to watch!
We love to pair this movie with a few fun Halloween movie night snacks!
Rated PG-13
Starring Sandra Bullock, Quinton Aaron, Tim McGraw
A homeless black teen is adopted by the Tuohy family, who help him use his tremendous size and protective instincts to become a formidable force on the football field.
Rated PG
Starring Mark Wahlburg, Greg Kinnear, Elizabeth Banks
A lifelong football fan makes his wildest dreams come true when he becomes a member of the Philadelphia Eagles during a walk-on tryout for the team.
Rated PG
Starring Diego Luna, Channing Tatum, Zoe Saldana
Husband and wife Mexican deities make a high-stakes bet on the outcome of a love triangle between three childhood friends.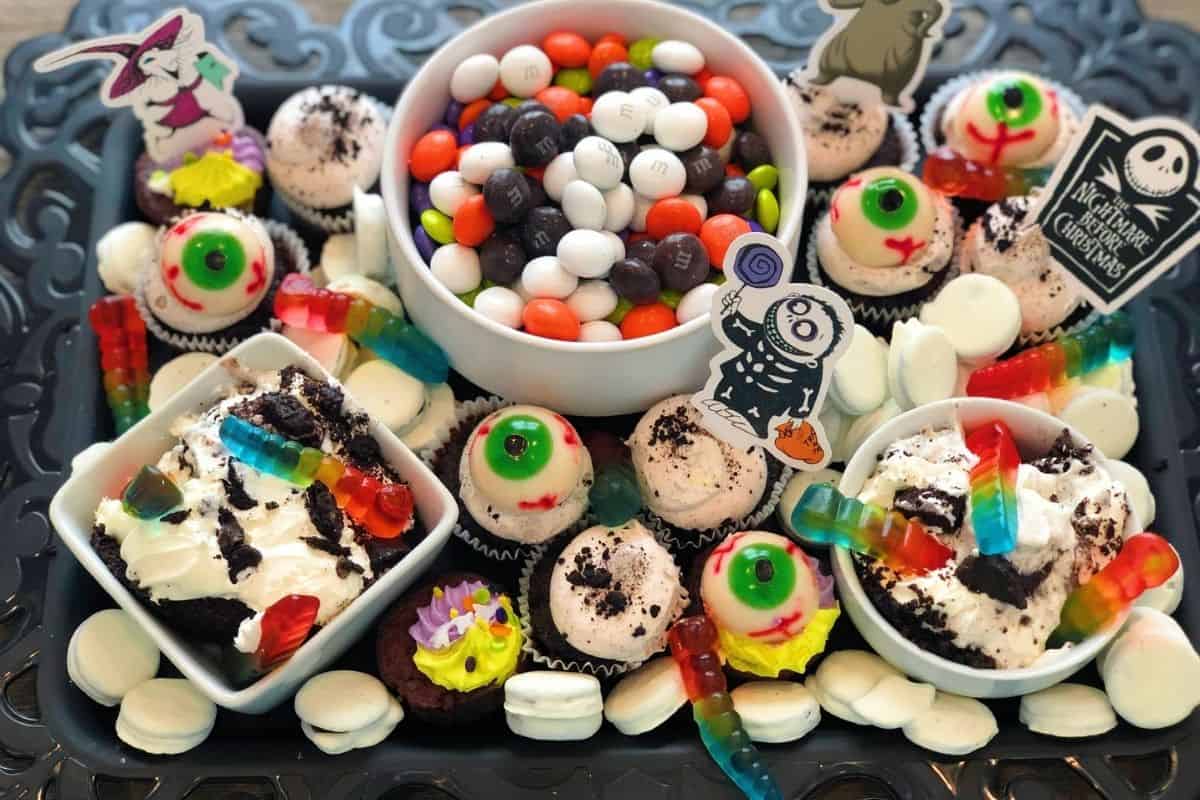 Rated PG
Starring Christina Ricci, Bill Pullman, Devon Sawa
A kind young ghost falls in love with a teenager living in the home he haunts. But their budding relationship is complicated by his troublemaking ghost family.
It's also fun to create a Halloween candy charcuterie board before you sit down and watch!
Rated PG
Starring Matthew McConaughey, Matthew Fox, Anthony Mackie
After a plane crash takes the lives of 75 Marshall University football players and staff members, the school must pick up the pieces of their shattered sports program with the help of a new coach.
Sports movies and pizza go hand-and-hand! If you love pizza nights too, check out our Pizza and a Movie Night Ideas!
Rated PG
Starring Mara Wilson, Danny DeVito, Rhea Pearlman
When Matilda realizes she has the power of telekinesis, she begins to defend her friends from her evil school principal's wrath and fight back against her cruel parents.
Rated PG-13
Starring Angelica Houston, Christina Ricci, Raul Julia
When a man claiming to be the missing brother of Gomez Addams arrives at the family's' home, Gomez is thrilled. But he soon finds out that the man claiming to be his brother is attempting to swindle him out of his fortune.
Rated PG-13
Starring Angelica Houston, Christina Ricci, Raul Julia
Gomez and Morticia are celebrating the arrival of a new baby, much to the dismay of Wednesday and Pugsley, who try their best to eliminate the infant before he arrives.
Rated G
Starring Angela Lansbury, Ian Weighill, Roy Snart
During the Battle of Britain, a witch-in-training decides to use her powers to defeat the Nazis with the help of three children.
If you love this movie, you may also like our 10 Classic Family Movies!
Rated G
Starring Ashley Williams, Sam Jaeger, Owen Fielding
A nanny teaches a widowed executive and his two children about the joys of everyday occurrences during the Halloween season.
Rated PG-13
Starring: Charlize Theron, Keanu Reeves, Jason Isaacs
This romantic drama would be only for older kids.
Nelson and Sara are intrigued by each other after being stuck together at the DMV, and agree on a one-month trial relationship, after which they'll go their separate ways. But neither of them counts on is falling in love.
Not rated
Starring Wes Brown, Lindy Booth, Cherion Drakes
During a scouting trip for an outdoor adventure company, a woman rediscovers her passion for the great outdoors and falls in love with the owner of the ranch she's visiting.
Rated PG
Starring Anna Kendrick, Kodi Smit-McPhee, Christopher Mintz-Plasse
A boy with the ability to speak with the dead learns that a centuries-old witch's curse on his town is about to come true.
Rated PG
Starring Tia Mowry, Tamara Mowry, Patrick Fabian
When they're brought together on their 21st birthday, twin sisters must use their magic powers to save their kingdom from the forces of darkness.
Rated PG
Starring Steve Buscemi, Mitchel Musso, Maggie Gyllenhaal
Three kids try to warn their parents that a house in the neighborhood is a living creature, but no one believes them, so they must find a way to destroy the home on their own.
Rated G
Starring Julia Gonzalo, Benjamin Ayres, Lauren McNamara
After surviving a car accident, a best-selling author gets amnesia and spends her recovery enjoying the company of the local doctor of a small town in Vermont.
If you love this one, you should also check out our 25+ Best Hallmark and Amazon Romantic Movies.
Rated PG-13
Starring Julia Roberts, Julia Stiles, Kirsten Dunst
When she accepts a job teaching art history at Wellesley College, a recent college grad hopes to help her students confront the outdated rules of society and the institution that embraces them.
Rated TV-14
Starring Priah Ferguson, Lauren Lapkus, Marlon Wayans
When an ancient curse causes the town's Halloween decorations to come to life, a man and his daughter must team up to save their home.
Rated PG-13
Starring: Robert Pattinson, Kristen Stewart, Taylor Lautner
When outcast Bella Swan moves to Washington State, she doesn't expect to fit in at her new school. But she finds an unexpected romance with a handsome teen with a deadly secret.
Rated PG-13
Starring Parminder Nagra, Keira Knightley, Jonathan Rhys Meyers
The daughter of a strict Indian couple isn't allowed to play organized soccer. So when she joins a semi-pro team, she must use elaborate excuses to hide her matches from her family.
Rated PG
Starring Helena Bonham Carter, Johnny Depp, Danny Elfman
While practicing his wedding vows in the forest, Victor is dragged away to the land of the dead by corpse bride Emily, who was murdered after eloping with her love.
Rated PG-13
Starring Reese Witherspoon, Luke Wilson, Selma Blair
Determined to win back her boyfriend, a blonde sorority girl uses all of her resources to get into Harvard Law School. But she soon discovers that becoming a lawyer is more important to her than her dream wedding.
Rated PG
Starring Devon Sawa, Rick Moranis, Shawna Waldron
When the local youth football team rejects Becky because she's a girl, she convinces her dad to start a rival team made up of the town's misfits.
Rated PG-13
Starring Johnny Depp, Winona Ryder, Dianne West
While working to build an animated human being, a scientist dies before he can finish assembling the man, leaving him with scissor blades instead of hands. When a suburban saleswoman discovers the creature, she takes him home and encourages his artistic talent.
Love Tim Burton? Check out these Tim Burton Halloween movies & snacks!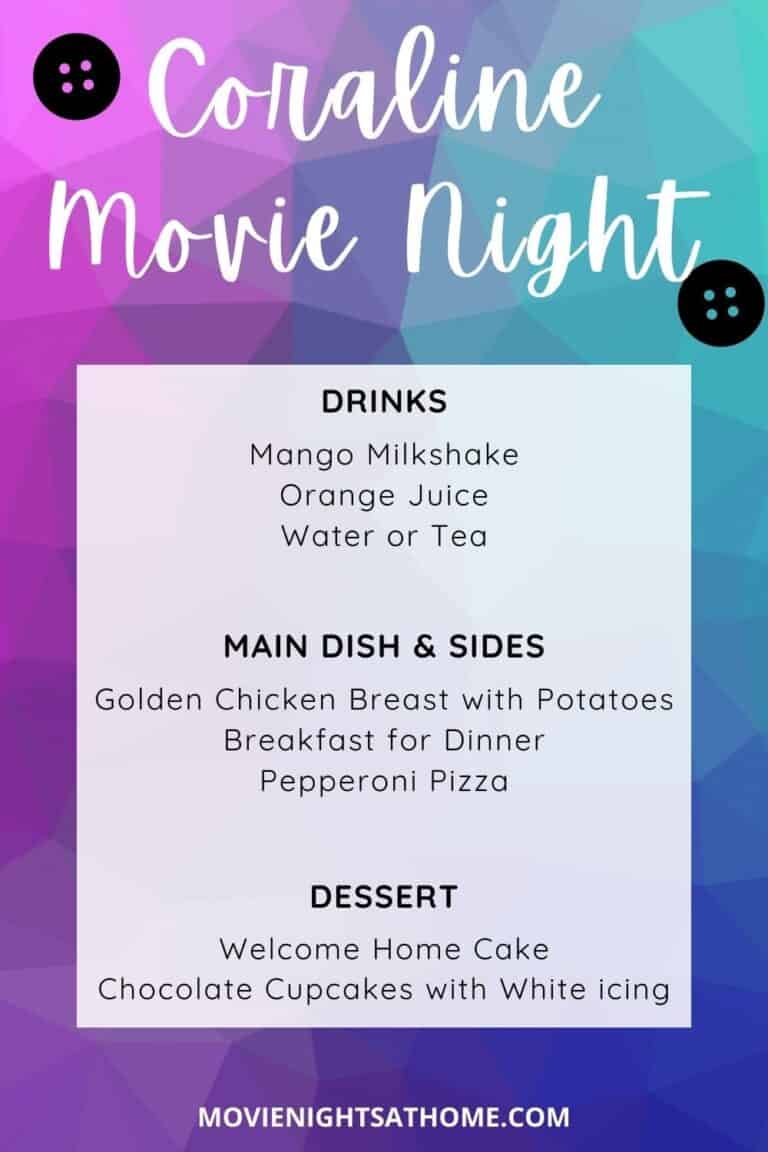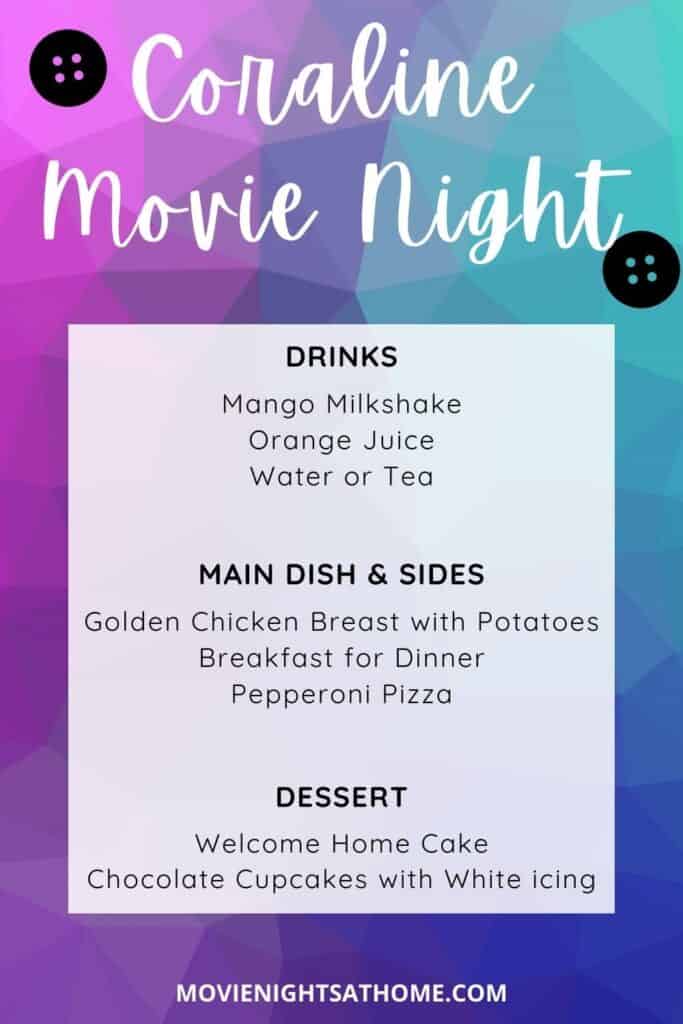 Rated PG
Starring Dakota Fanning, Teri Hatcher, Ian McShane
While exploring her new home, a girl finds a secret door that leads to an alternate world. But when her parallel family tries to trap her there forever, she must use all her resources to return to her real family.
You may also like our Coraline movie night party and dessert ideas!
Rated PG
Starring Angelica Houston, Jason Fisher, Mai Zetterling
While staying at a hotel, a young boy accidentally discovers a convention of witches, where he overhears their plan to turn all children into mice. With the help of his grandmother and the hotel manager, the boy must fight back against the witches.
Rated G
Starring Bethany Joy Lenz, Andrew Walker, Kate Isaac
When her date stands her up, a woman writes down her feelings on a piece of paper, places the letter in a bottle, and throws it into the ocean. Months later, a fisherman discovers the message and decides to reach out.
Rated G
Starring Nikki DeLoach, Andrew Walker, Paul Essiembre
After returning home following the death of her aunt., a woman finds out that she has inherited half of her famous maple candy business and that the maple supplier has inherited the other half.
Rated G
Starring Freddie Prinze Jr., Sarah Michelle Gellar, Matthew Lillard, Linda Cardellini, Isla Fisher
This live action remake of the classic cartoon, Scooby-Doo, is so much fun! Go with him and his crime-solving best friends to solve the latest mystery!
After returning home following the death of her aunt., a woman finds out that she has inherited half of her famous maple candy business and that the maple supplier has inherited the other half.
Rated PG
Starring Adam Sandler, Andy Samberg, Selena Gomez, Kevin James, Fran Drescher, Steve Buscemi, Molly Shannon, David Spade, CeeLo Green
Visit Dracula's fancy resort, Hotel Transylvania, where only monsters and their families vacation.
Rated G
Go an adventure in the the 100 Acre Woods with Pooh and Roo!
Rated PG
Starring Eddie Murphy, Jim Evers, Marsha Thomason, Sara Evers
When a workaholic dad takes his family to a haunted mansion – it's definitely an adventure!
Rated PG-13
Starring Daniel Craig, Benoit Blanc, Chris Evans, Ransom Drysdale, Ana de Armas, Marta Cabrera, Jamie Lee Curtis
There is no better time to settle in with a cozy blanket and one of these best movies than in the Fall! We love to pick a new movie each week.
If you love these Family Movies to Watch in October – you may also like:
Save this to keep a list of your favorite movies to watch!