There is nothing like a Beetlejuice party! If you're a fan of the Tim Burton movie, a Beetlejuice themed dinner is a must every October! Below you'll find ways to relive the iconic scenes during your next movie night!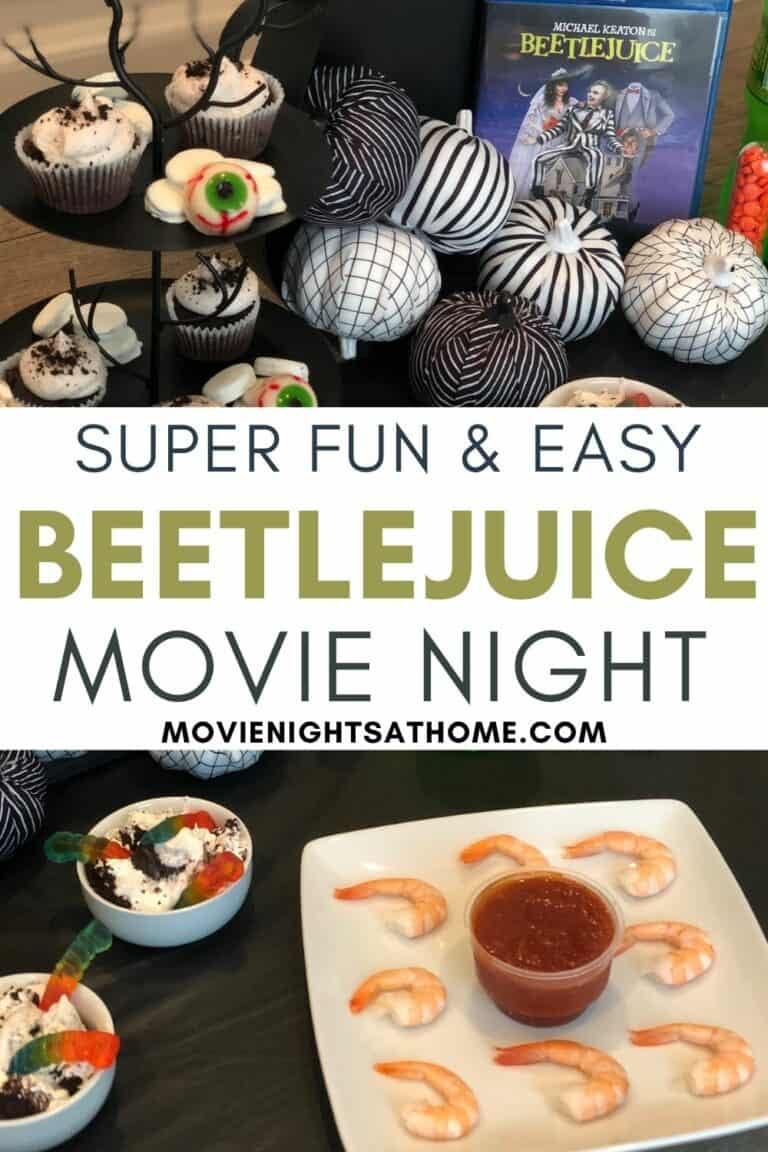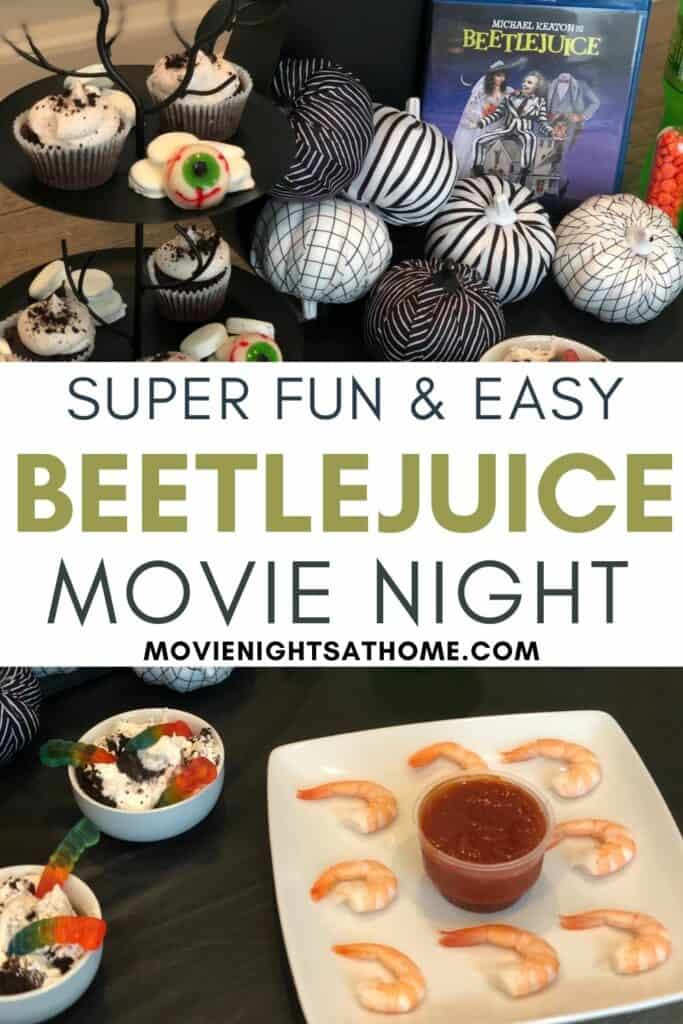 There are so many iconic scenes you can recreate and have fun with at a Beetlejuice party! The cool thing is you can mix in normal foods in your theme or go all-in with sand-worms and weird shrimp dishes for your Beetlejuice themed dinner!
The not-too-scary, super quirky movie came out in 1988 and is rated PG – making it a great Halloween movie night choice for the whole family! It also packs star power with Michael Keaton, Geena Davis, Alec Baldwin, and Winona Ryder!
Where can I watch Beetlejuice?
Currently, Beetlejuice is available to stream on HBO Max, Peacock, or Hulu Plus. You can also rent or buy the movie on Amazon, iTunes, Google Play, and Vudu.
Is Beetlejuice on Netflix?
No, Beetlejuice is currently not available on Netflix in America; however, it does look to be available in Canada on Netflix.

Beetlejuice Party Decorations
You can decorate using black and white stripes to match his suit, as well as, include fungus-colored-green accents! We also love the idea of including iconic items from the movie!
Etsy Finds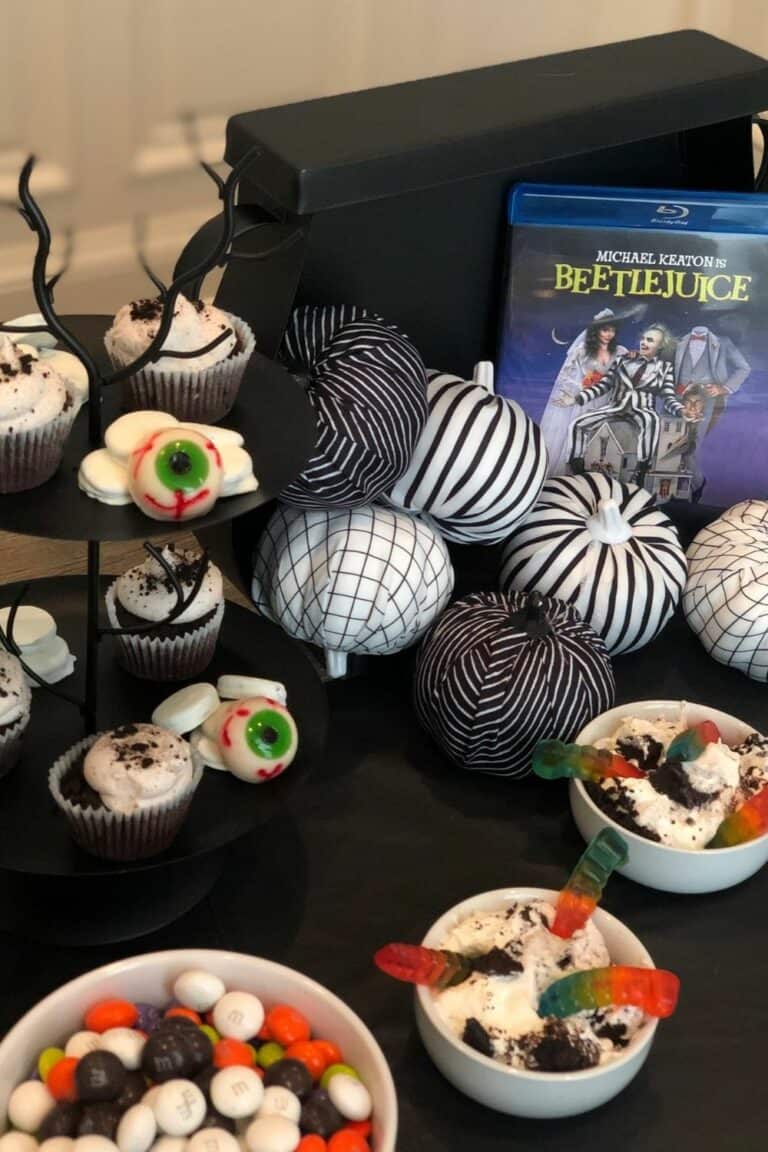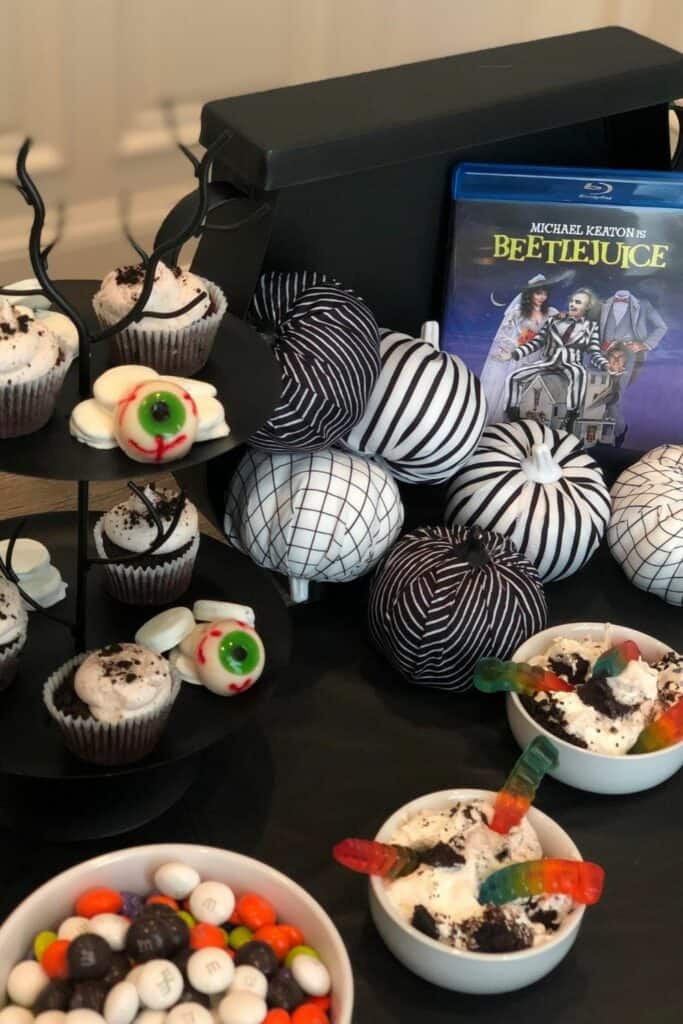 We went with gummy worms in individual dirt cakes, as well as, gummy eye balls and a black and white theme for our movie night!
It was so much fun, and we found all of the black and white decorations – including the spooky cake stands and pumpkins — in Target's dollar section!
What to Wear
Depending on how special you want to make your Beetlejuice party, you could do costumes or a fun Beetlejuice t-shirt!
If you wanted to do costumes, you could do an old wedding dresses as Barbara Maitland's gown or go with a gray suit with red accents to match Adam Maitland's wedding outfit.
Lydia's look has to be the puffy red prom dress or the classic all black outfit!
Of course, you could do Beetlejuice's black and white striped suit too!
Delia would also be pretty easy because you could do 80's career clothing.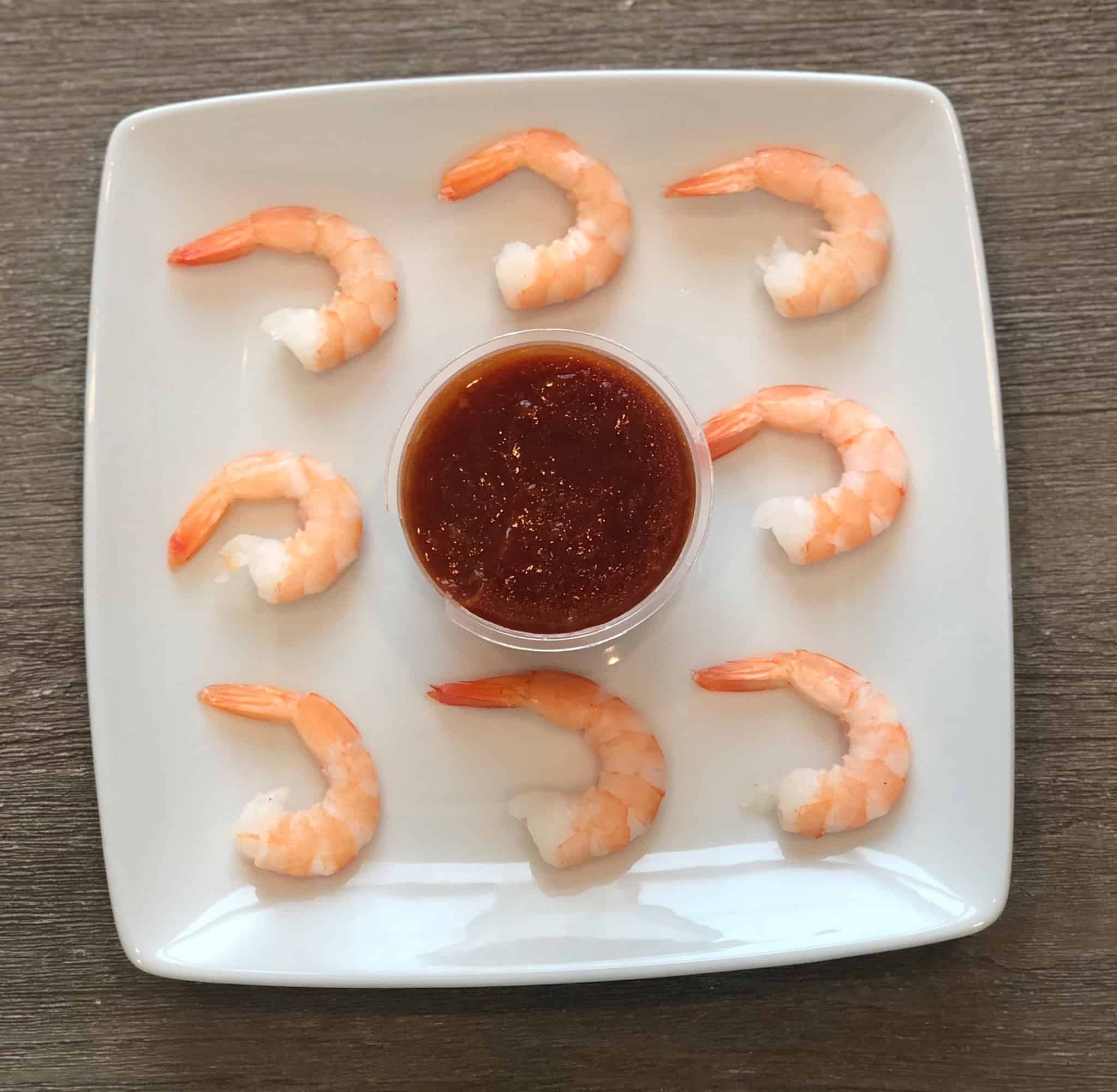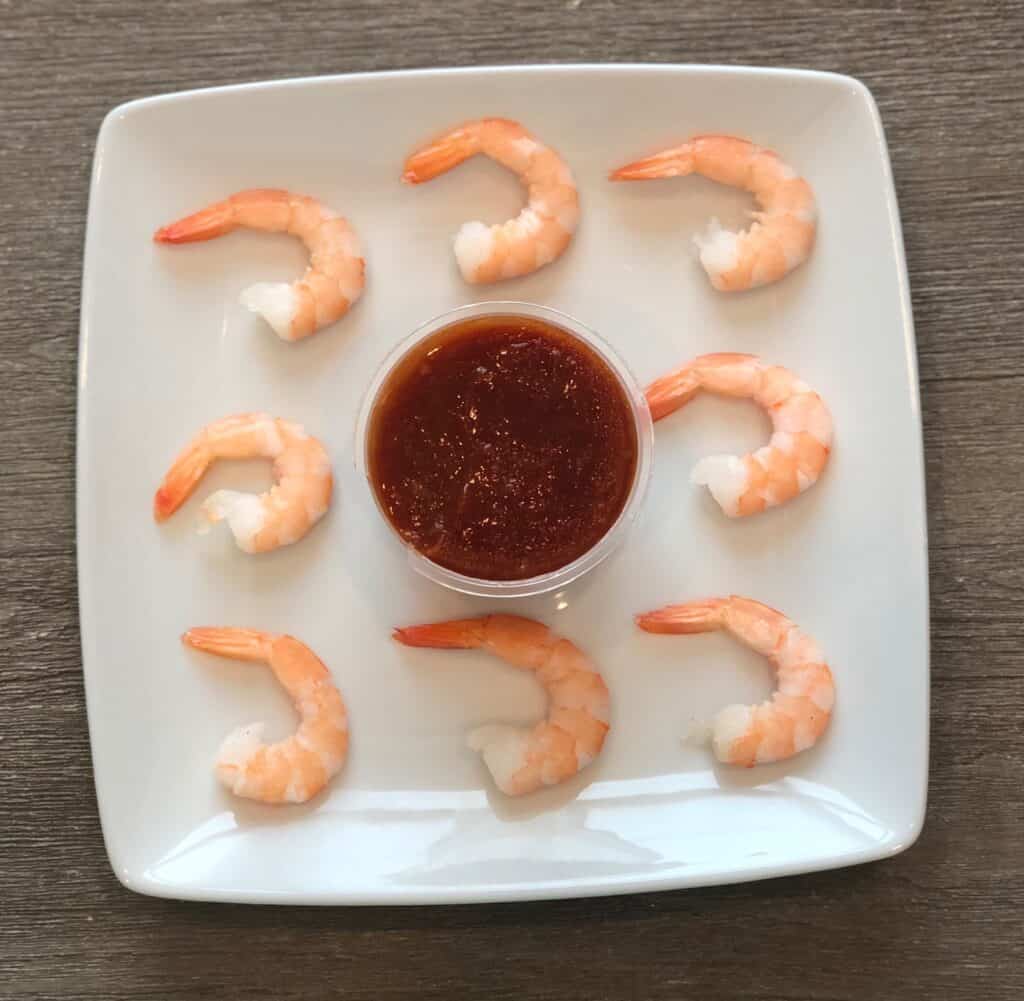 What were they eating in Beetlejuice?
Sand-worms and shrimp are important, iconic scenes in the movie — thus our shrimp cocktail set-up!
Beetlejuice Themed Dinner Party Ideas
Below are a few Beetlejuice themed dinner party ideas and recipes! Of course, you could also add in any additional foods you wanted!
We suggest getting creative! You could use food coloring, olives for eyeballs, candy eyes, guacamole for a touch of green, or edible markers to make any snack or food more spooky!
If you love these Beetlejuice ideas, we also think you'd like: