Looking for the best Halloween movies for tweens? We're found some not-so-scary halloween movies the whole family can enjoy!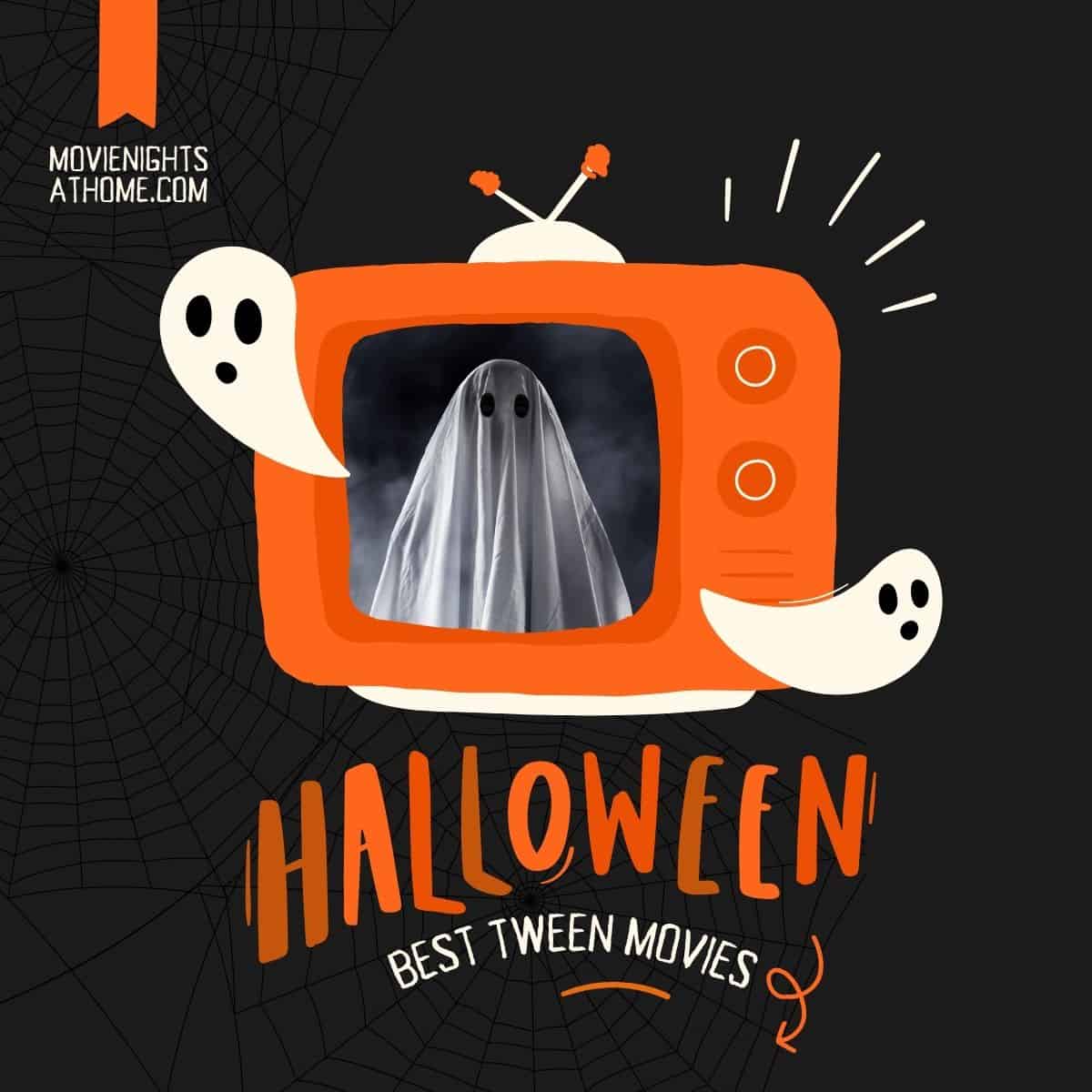 After all, watching movies is one of the best ways to celebrate Halloween! But if you have a mix of younger and older kids at home, finding the right scary Halloween movie isn't always easy.
This big list of age-appropriate spooky movies is filled with amazing options that pack some fright without being too scary for your younger kids.
The best part? You can stream most of them instantly with Amazon Prime or Disney+.
Best Halloween Movies for Tweens
Is your tween interested in watching a scary movie? While not all horror movies are appropriate for kids in this age group, there are tons of scary films that hold back on the violence and gore.
Check out these tween-friendly movies the next time your pre-teen is ready for a Halloween movie marathon.
(Rated PG)
This family-friendly film is a classic starting the Sanderson Sisters — played by Sara Jessica Parker, Bette Midler, and Kathy Najimy. The witches are brought back to life on Halloween after a century-old spell is unleashed on modern-day Salem. It's the perfect spooky movie to put you in the Halloween mood, and it's a great choice for little kids!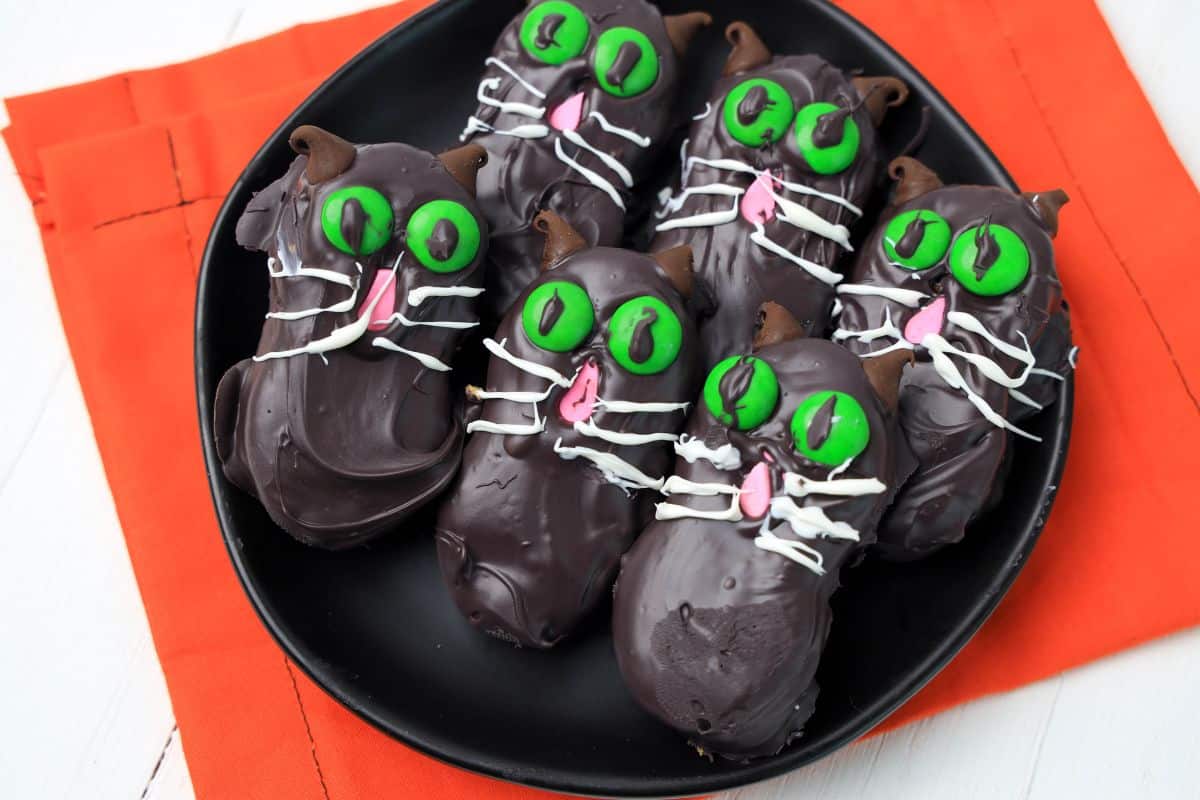 So grab these Binx Cookies or one of our other favorite Hocus Pocus snacks and make a night out of the movie!
(Rated PG)
Casper the friendly ghost appears, along with a few other silly ghosts, when a teenage girl and her father move into a new home.
(Rated PG)
Three friends are surprised to learn that their next door neighbor is actually a scary monster.
(Rated PG)
Tim Burton is responsible for several of our favorite Halloween movies! In this one a soon-to-be groom is whisked away to wed a corpse bride while his real bride is in the land of the living.
(Rated PG)
This cult classic features Jack Skellington, the Pumpkin King of Halloween Town! It's definitely one for younger audiences, but it's really cute too. Jack has to save Santa after he tries to share some holiday cheer.
We also love to serve Jack Skellington brownies when we watch it!
(Rated PG-13)
A college student relives the day of her death over and over again in this tween-friendly Halloween twist on Groundhog Day.
(Rated PG-13)
After the scary stories in their book start happening in real life, a group of teens is forced to solve the mystery and save their friends.
(Rated PG)
When a young boy is forced to move in with his eccentric uncle, he uncovers a secret in the creaky old house he must now call his home.
(Rated PG)
The characters in R.L. Stine's popular tween-friendly horror stories come to life and terrorize the town. It's up to two teens to get the ghosts and ghouls back in the books before it's too late.
(Rated G)
The peanuts gang are a must-watch each Halloween, and with Amazon Prime's streaming service, you'll also get bonus short films with this rental.
This movie may be for younger audiences, but we thought it was too good not to include on our list of best Halloween movies for tweens!
(Rated PG)
Venture to the hotel where only monsters stay! If your kids love this movie, there are also 3 more movies in the animated series!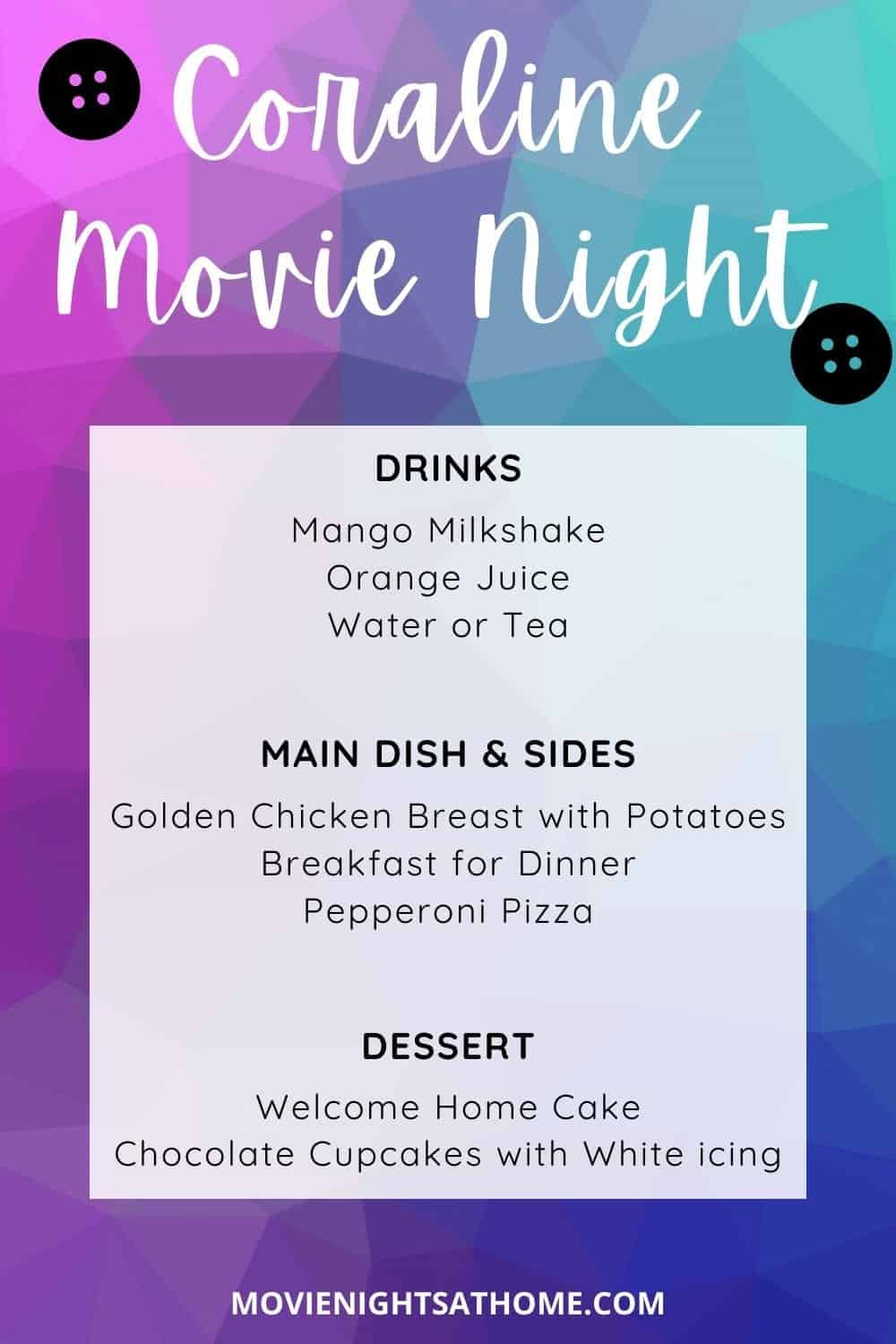 (Rated PG)
This has to be one of our favorite animated movies. It's definitely on the weirder side, but it's so good! It's about a little girl who enters an alternate world with new parents — that have buttons for eyes!
We also have a full Coraline movie night dinner you may like!
(Rated PG-13)
A high school senior is stuck babysitting her little brother on Halloween, but when he runs away, she and her friends embark on an unforgettable adventure to find him before mom gets home.
(Rated PG-13)
A child psychologist treats with a troubled young boy who claims to see dead people and speak with ghosts.
(Rated PG-13)
When a former minister notices strange phenomenon surrounding his farm, he's forced to defend his family against a supernatural threat.
(Rated PG-13)
Bring the classic 1980s ghost story into the 21st century with this modern update on the Ghostbusters franchise, which features tween-friendly frights.
(Rated PG-13)
A teenager unleashes a band of monsters onto his small town in this classic horror comedy.
(Rated PG-13)
Introduce your tween to a classic horror movie with this Hitchcock film featuring a flock of birds that inexplicably becomes violent.
(Rated PG)
After a real estate agent brings his family to a home with buying potential, the group is stuck battling ghosts and ending an ages-old curse.
(Rated PG)
A young boy and his grandmother encounter a group of glamorously diabolical witches.
This movie is perfect for these witch hat cookies too!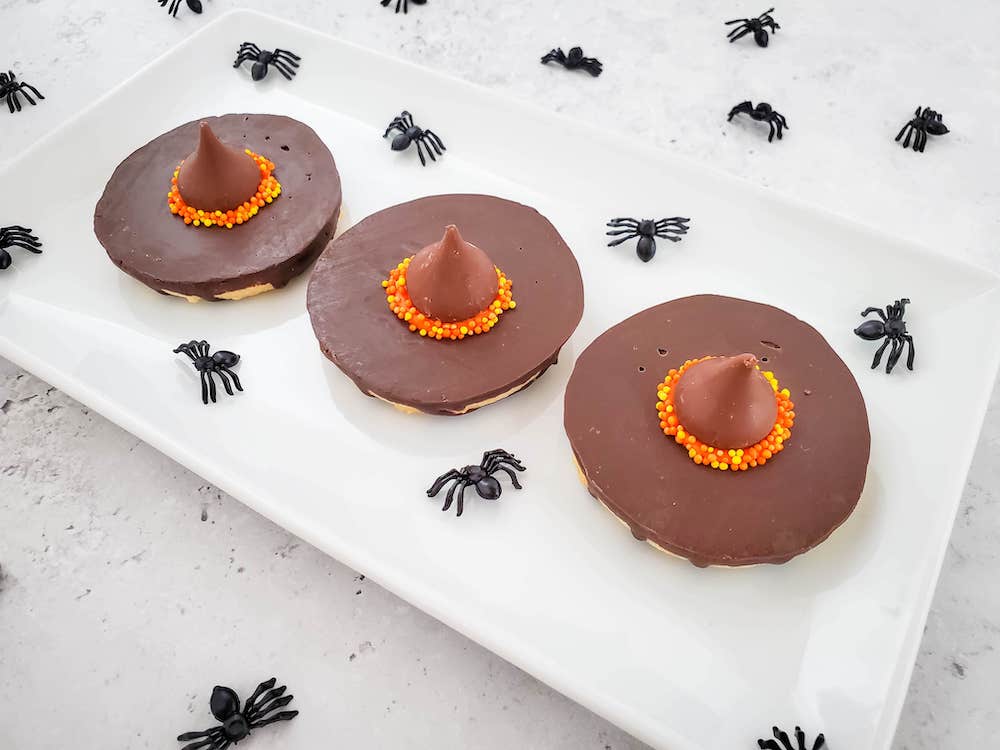 (Rated PG-13)
When mysterious creatures begin to roam the world, a family must move through their lives in silence to avoid being caught by the monsters who hunt by sound.
(Rated PG)
Follow the spooky Addams family as they live their life with their own horrific brand of humor.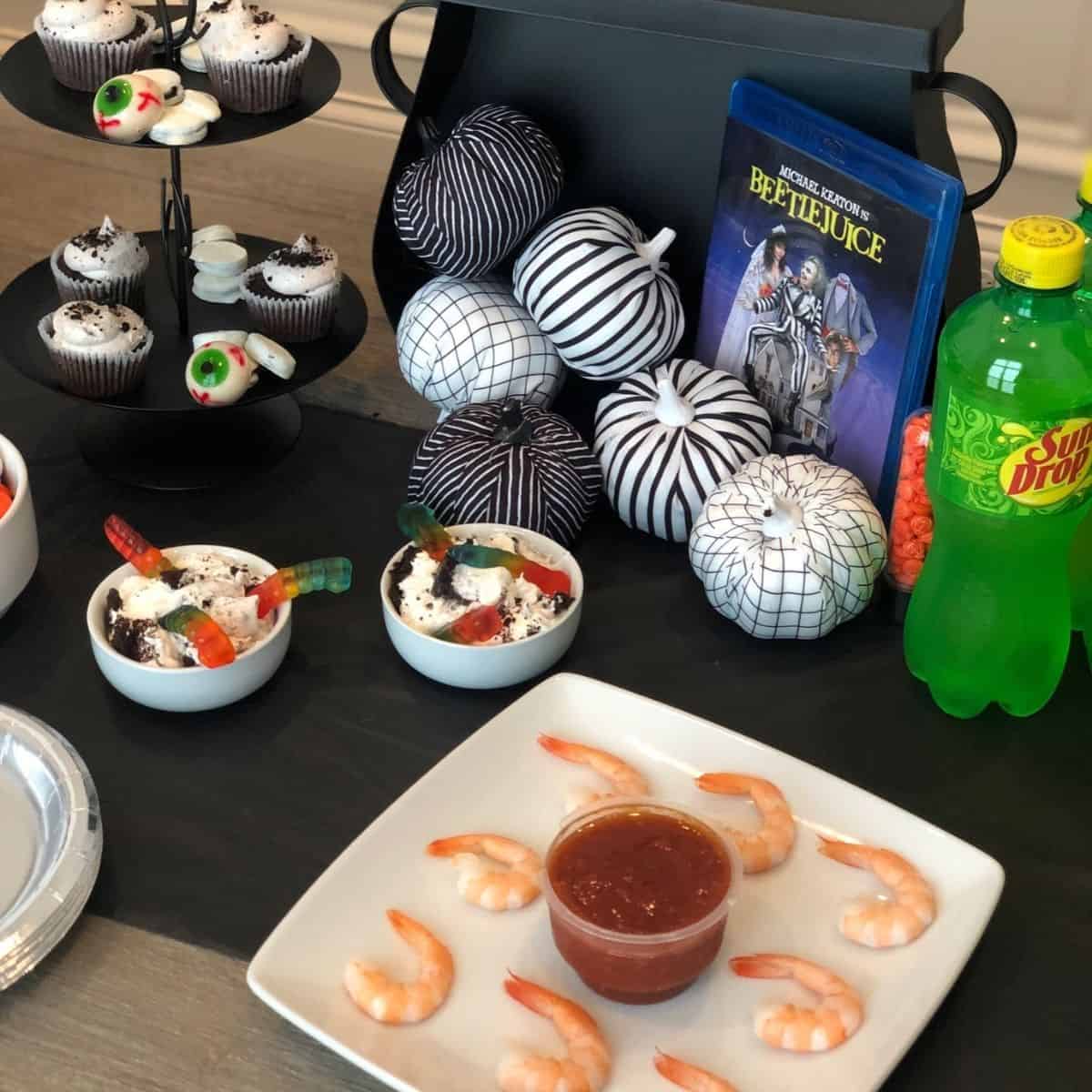 (Rated PG)
When a family moves into a ghost couple's home, they hire a sleazy ghost to scare the family away.
We also have a cute Beetlejuice dinner you could pair with this classic film!
Oh, and we love to do a Halloween themed snack, like this gummy worm float, to make the night extra special!
A Harry Potter movie night is also another great way to get into a spooky mood without watching anything too scary!
We also have a full list of the best family movies to watch in October that aren't scary, too!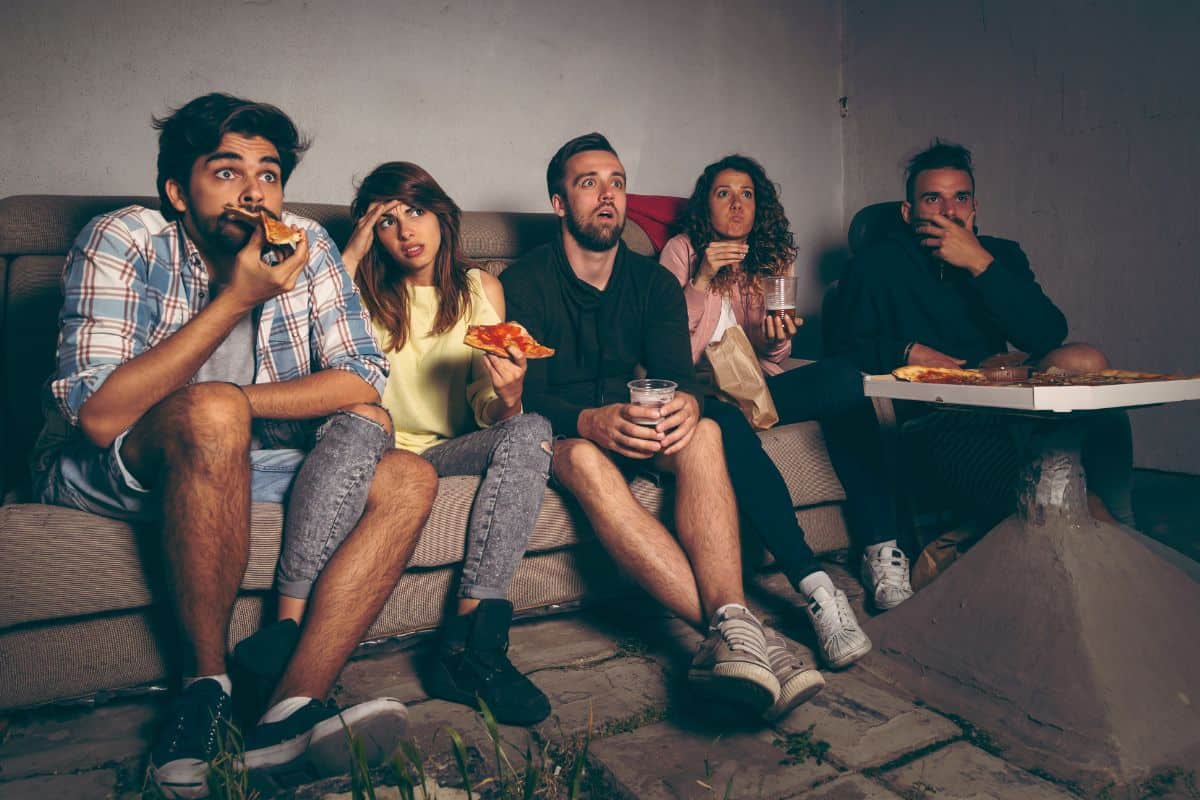 Halloween Movies for Teens
When your kids get a little bit older, you can up the scare factor a little bit on Halloween movie night!
These horror movies pack a spooky punch without being too gory or over-the top. That means they're perfect for a teen who's ready for a little more of a fright on Halloween night.
(Rated R)
A babysitter and her friends are stalked by a masked serial killer on Halloween night.
(Rated R)
This horror take on Freaky Friday follows a timid teenager who swaps bodies with an escaped serial killer.
(Rated R)
Bring some laughs to Halloween movie night with this zombie comedy about a college nerd and his gun-toting friend trying to survive an apocalypse.
(Rated PG-13)
An urban legend comes to life when a haunted video tape surfaces that gives anyone who watches it just seven days to live.
(Rated R)
A tortured high school outcast uses her telekinetic powers to get revenge on her tormentors.
(Rated R)
Add some song and dance to your Halloween movie night with this horror musical about a couple stranded at a creepy castle owned by an eccentric cannibal.
(Rated R)
When a group of teenagers become the target of a serial killer, they base their survival tactics on the rules of classic horror films.
(Rated R)
A pedophile who was killed by a lynch mob returns in the dreams of the town's teenagers, killing them while they sleep.
(Rated R)
A group of college filmmakers take a walk in the woods and uncover the secrets behind a centuries-old ghost story.
(Rated R)
A young girl is possessed by a demon and her only hope is an exorcism by a troubled priest.
(Rated R)
Four misfit teenagers experiment with witchcraft and are forced to deal with the consequences of their developing abilities.
(Rated R)
A young boy is haunted by a monster in his dreams, who he believes is going to kill his family.
(Rated R)
When a young couple moves into their new home, they become disturbed by a demonic presence haunting them in the middle of the night.
(Rated R)
Based on the true story of paranormal investigators Lorraine and Ed Warren, this spooky Halloween movie tells the story of a family terrorized by a dark spirit in their home.
(Rated R)
When a man visit's his girlfriends' family home, he finds himself trapped in a mind-bending situation with no escape in sight.
(Rated R)
After a series of brutal murders in their small town, a group of teens comes together to battle a force of evil that has plagued the town for centuries in this series of three scary movies.
(Rated R)
A group of teens make a pact to keep a deadly secret, but they soon pay the price for their sins when a serial killer starts picking them off one by one.
(Rated R)
After a teenage relationship goes bad, a young girl discovers the brutal nature behind her ex-boyfriends charming façade.
(Rated R)
When an uninvited guest drops into a group chat, the online stalker forces the teens to admit their part in a high school girl's death.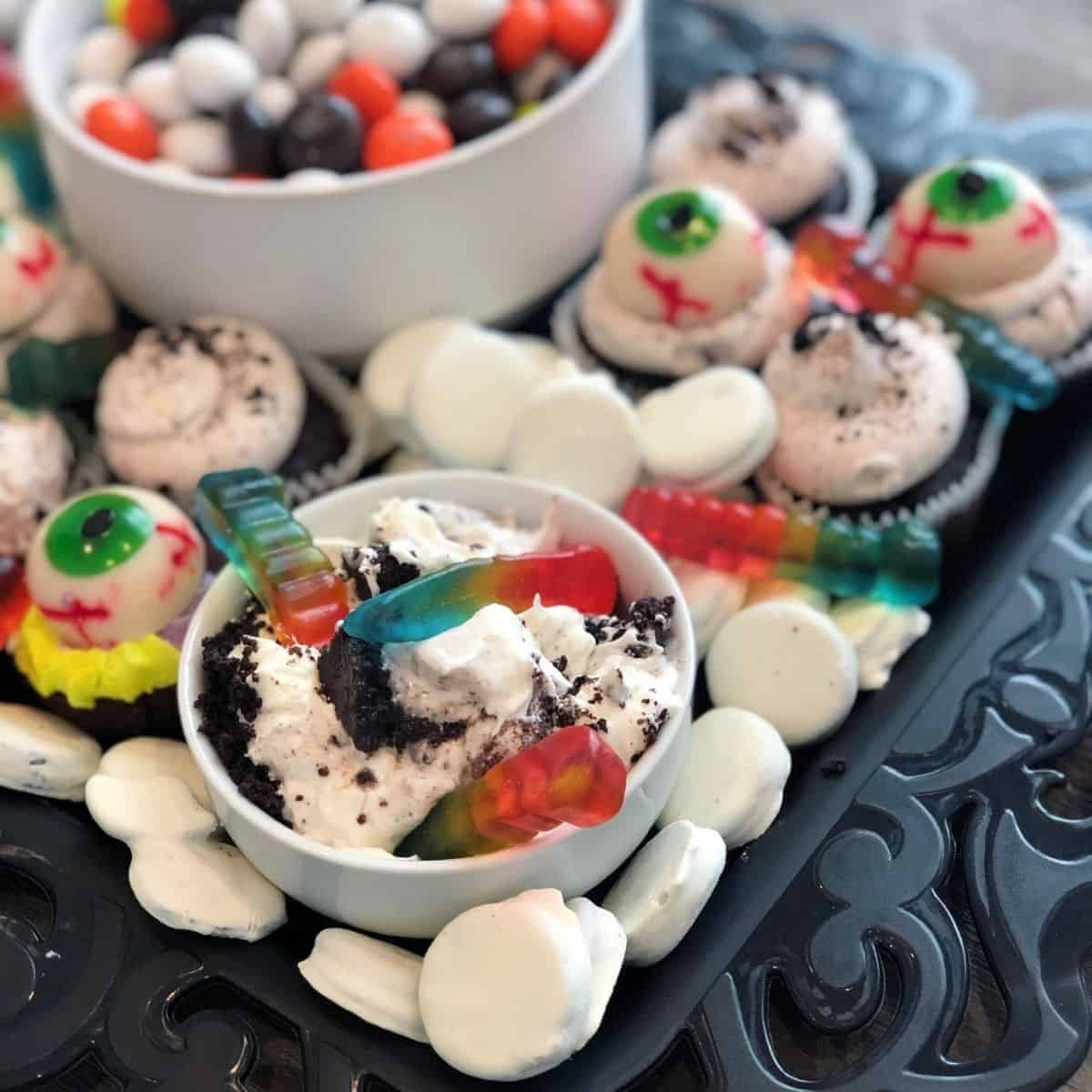 Make the night even more fun with a sleepover, Halloween charcuterie boards, Halloween charades, or Horror Movie Trivia Questions and Answers!
We hope you found the perfect spooky movie out of our list of best Halloween movies for tweens!
We also have a great list of Halloween movies for adults as well.
You may also like: