This printable Christmas Movies List includes 79 classic films, cult-classics, and family-friendly movies to get you into the holiday spirit! Grab a free printable checklist, themed Christmas snack ideas, and movie night invitations below.
Note: This list has been updated to include movies released in 2023. The printable doesn't include these movies.
Along with this Christmas movie printable, we also created a guide on how to host a Christmas movie night with Christmas movie snacks and invitations as well!
We've linked each movie that is available on Amazon Prime Video for easy reference this holiday season!
While we've categorized the movies by:
Favorites,
Family Friendly,
Classics,
Cult Following,
and "Kinda Christmas".
All of these options could overlap into multiple categories as well.
You can grab the free printable Christmas movie checklist here as well. We hope it helps you create a new favorite family tradition!

Top 5 Best Christmas Movies
These are our personal top 5 favorite movies to watch each year.
If National Lampoon's Christmas Vacation is your favorite holiday movie, also check out our Make Aunt Bethany's Jello Mold Recipe or Cousin Eddie's EggNog.
11 Classic Christmas Movies
These classic movies are perfect for getting you into the Christmas spirit!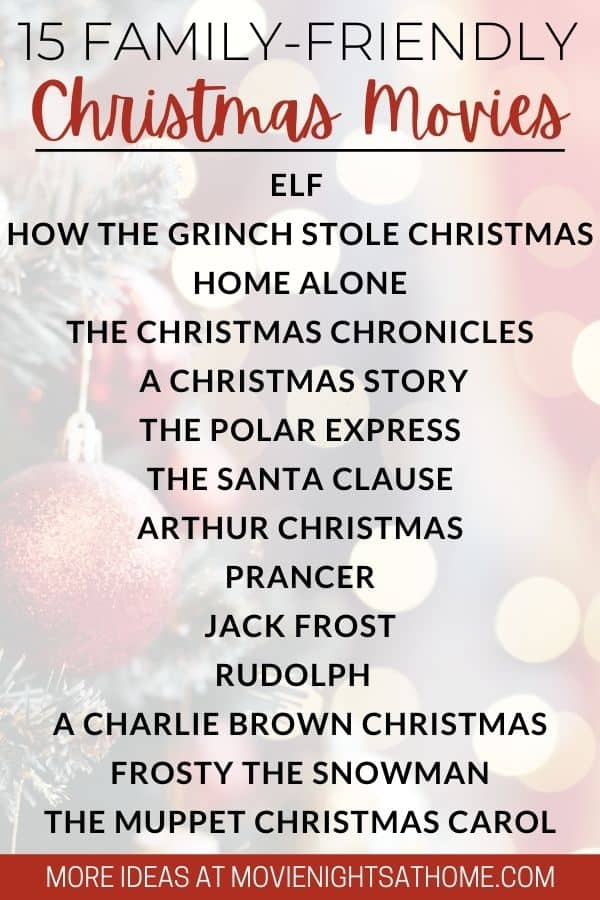 25 Family Christmas Movies
If you're looking for family Christmas movies, this list is your best friend. We even have Christmas snacks to go with a lot of the movies.
Many of these options are also great Christmas movies for kids to watch on their own, as well.
We love these Mickey Christmas Funfetti Cake Mix Cookies for a family movie night, too!
10 Christmas Movies with a Cult Following
10 More Christmas Movies
10 Kinda Christmas Movies
We hope this list helps you create your own Christmas movie night tradition!
The 8 Worst Christmas Movies
We love Christmas movies, but some of them aren't really worth the time to watch. Here are some movies we're skipping this year.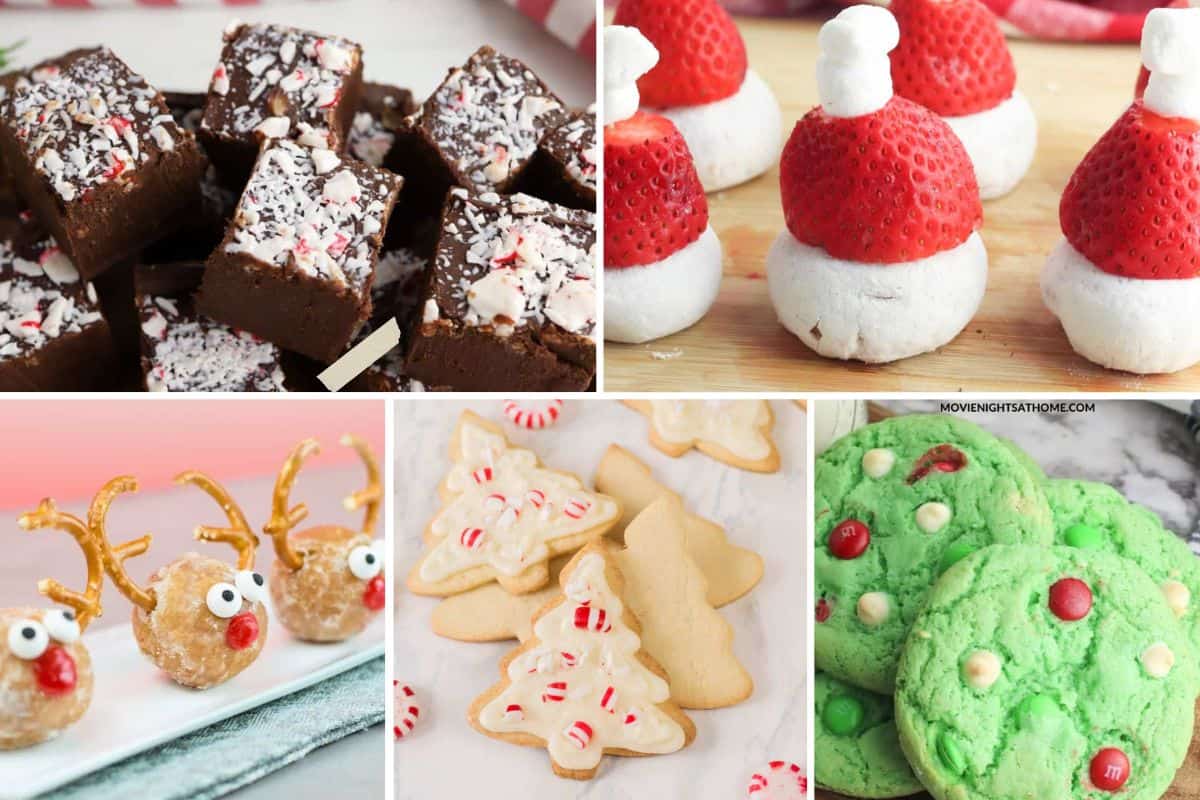 No movie night is complete without treats either! We put together our favorite Christmas Movie Night Snacks for you to enjoy as well!
Christmas Movie Night Snacks
Need more ideas snacks? Check out our 13+ Best Winter Movie Night Ideas to Cozy Up With!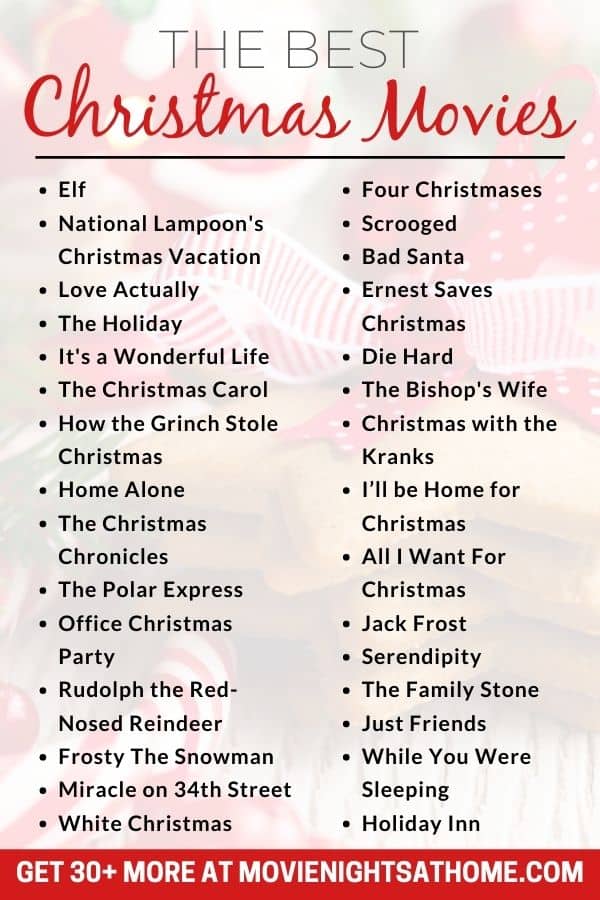 Now that you have a great list and snacks, all you need is invite some friends over!
Christmas Movie Night Invitations
You can grab both of these invitations now — No email sign-up required! Another option is to print movie night invitations with a ticket template.
How to Use the Invitations
Just click for the full-size, high-quality invite that is printable! You can also save it on your iPhone, click Edit, then Markup to add your date and address!
Want more Christmas Movies?
Amazon Prime Video has added several movies that are similar to the popular Hallmark channel's or Lifetime's Christmas movies. They have new releases, as well as, some of the older Hallmark movies that they don't always show on the channel anymore! Check out Amazon's Christmas Movies.
We also have a few other movie lists you may like including: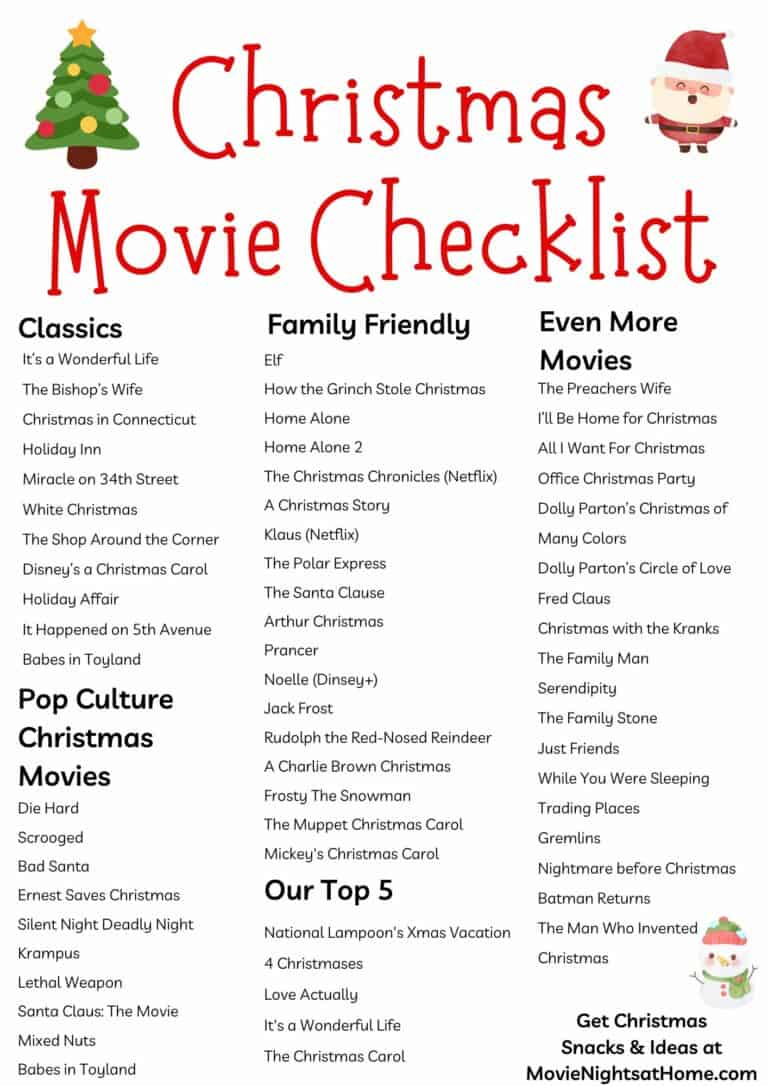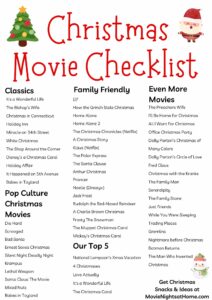 Prefer a list with boxes to check off? Grab that version here!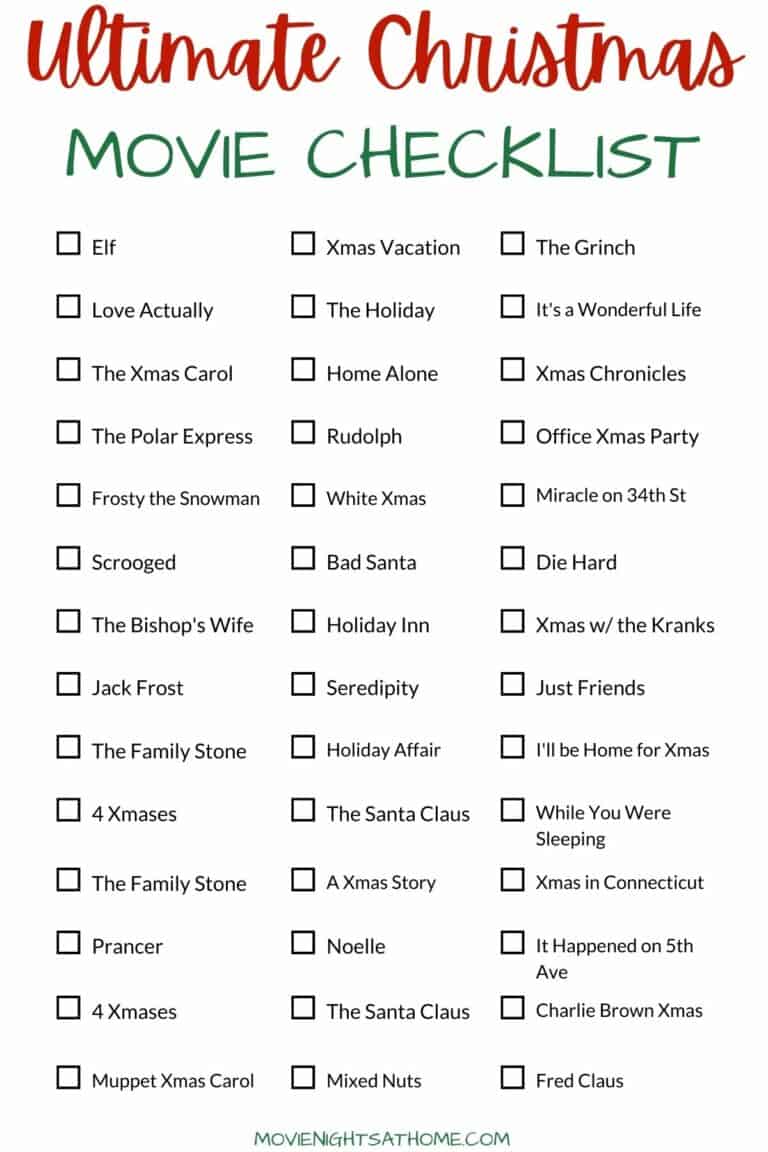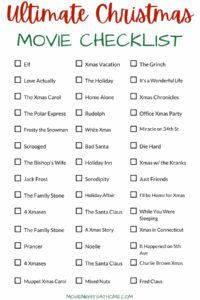 This list is for personal use only, and it should not be redistributed or sold by anyone.