Hosting a Tim Burton Halloween movie night is the perfect way to have some ghostly fun at home this October. With these movie ideas and snack recipes, you'll be on your way to hosting an amazing movie themed party this year.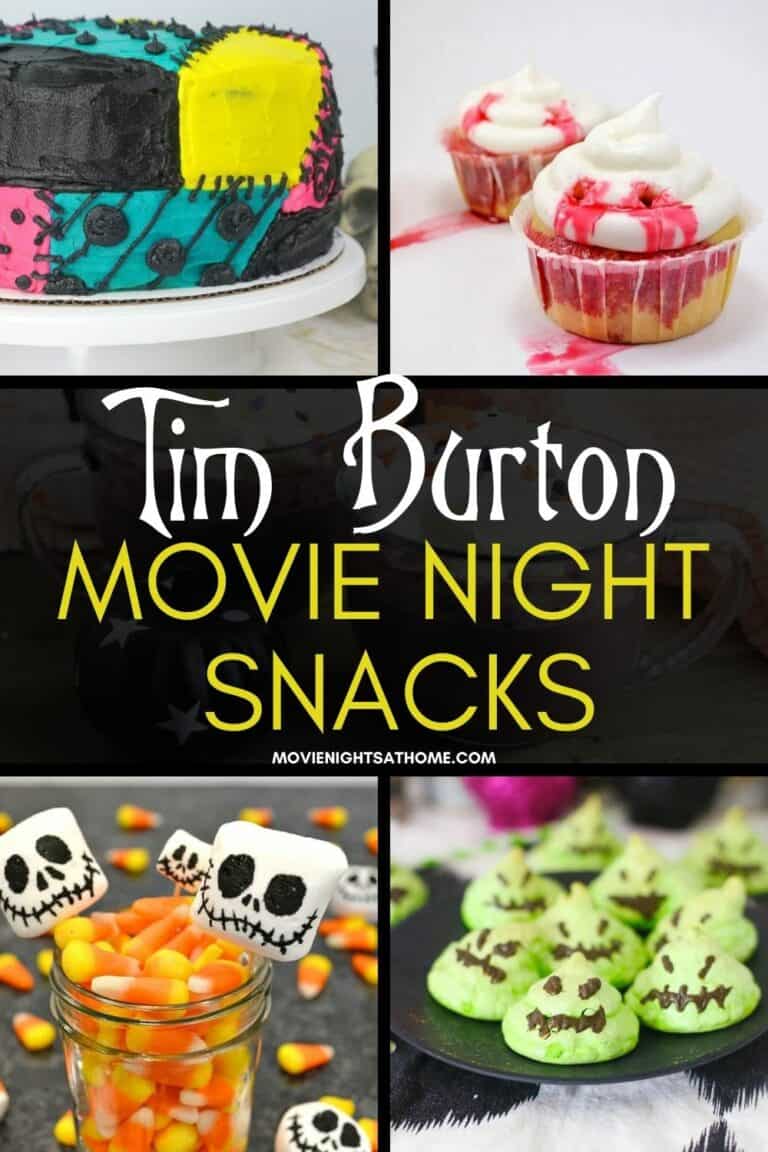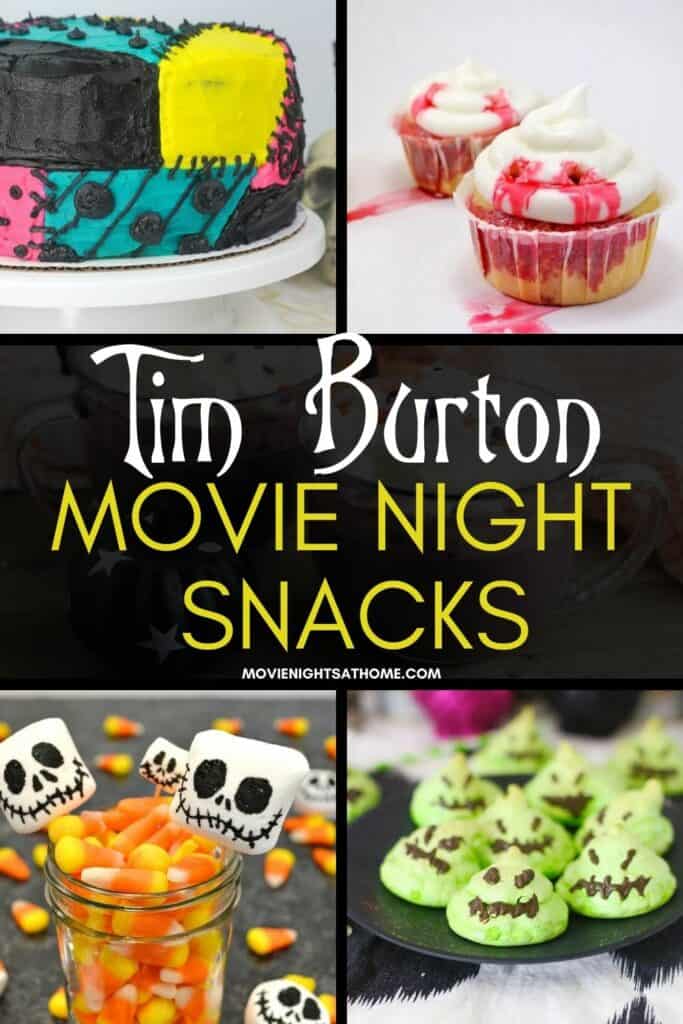 Finding family friendly Halloween movies is a great way to celebrate the holiday with your kids. And when it comes to spooky movies that both kids and adults will love, it doesn't get much better than Tim Burton movies!
Director Tim Burton has been creating creepy movies for decades. With a variety of different films on his resume, there's sure to be one or two that are perfect for your Halloween movie night. And while not all his movies are suitable for kids, he has a variety of family-friendly films to choose from, too.
10 Best Tim Burton Halloween Movies
Whether you're looking for an animated movie to watch with the kids or a scary film for an adults-only party, you'll be able to find a Tim Burton movie to fit the bill.
Featuring his classic dark humor and spooky effects, these spooky movies are all great choices for your Halloween movie night!
Beetlejuice, Corpse Bride, Frankenweenie, and Coraline are great for older children (10+) in our opinion, and The Nightmare Before Christmas is great for smaller kids. The other Tim Burton Halloween movies on the list are best just for adults.
While this movie follows a menacing ghost, the underlying comedy makes this movie starring Michael Keaton the perfect choice for family movie night.
We actually planned a whole Beetlejuice party, and it was so much fun!
Featuring classic Tim Burton stop-motion animation, this family-friendly movie follows a young man who is whisked away to the underworld to marry a mysterious corpse bride.
When his dog is hit by a car, a child decides to bring him back to life, causing the monster to wreak havoc on the neighborhood in this classic Tim Burton movie.
We have a full Frankenweenie Movie Night with activities and party food Ideas that would be perfect for Halloween!
When a little girl, Coraline, and her family move to a new home, she learns the house has a secret passage way to her "other mother and father". But things aren't as nice as they seem after she visits the other reality a couple of times.
Coraline also has a ton of delicious food shown throughout the movie — so we put together our own Coraline Movie Night Dinner you might like!
Bring the holidays to your Halloween movie night with this classic animated movie about pumpkin king Jack Skellington who accidentally puts Santa in jeopardy as he's spreading Christmas cheer.
We also have some amazing DIY Nightmare Before Christmas Decorations & Crafts you may like!
This breakout film for Johnny Depp features a man with scissor hands who moves to suburbia and struggles to fit in.
After being sent to prison for a crime he didn't commit, the demon barber Sweeney Todd vows revenge in this dark comedy starring Johnny Depp.
A dark comedy starring Johnny Depp, this unique movie shows what vampires really do in the darkness of night. If you choose this movie, you'll love the vampire cupcakes linked below!
Enjoy the classic tale of Ichabod Crane and the Headless Horseman in this spooky retelling with Tim Burton style.
With Jack Nicholson as President of the United States, who knows what will happen when aliens threaten to invade earth in this dark science fiction comedy.
If you're not sure how to host a Halloween party, check out our Halloween Movie Night Hacks!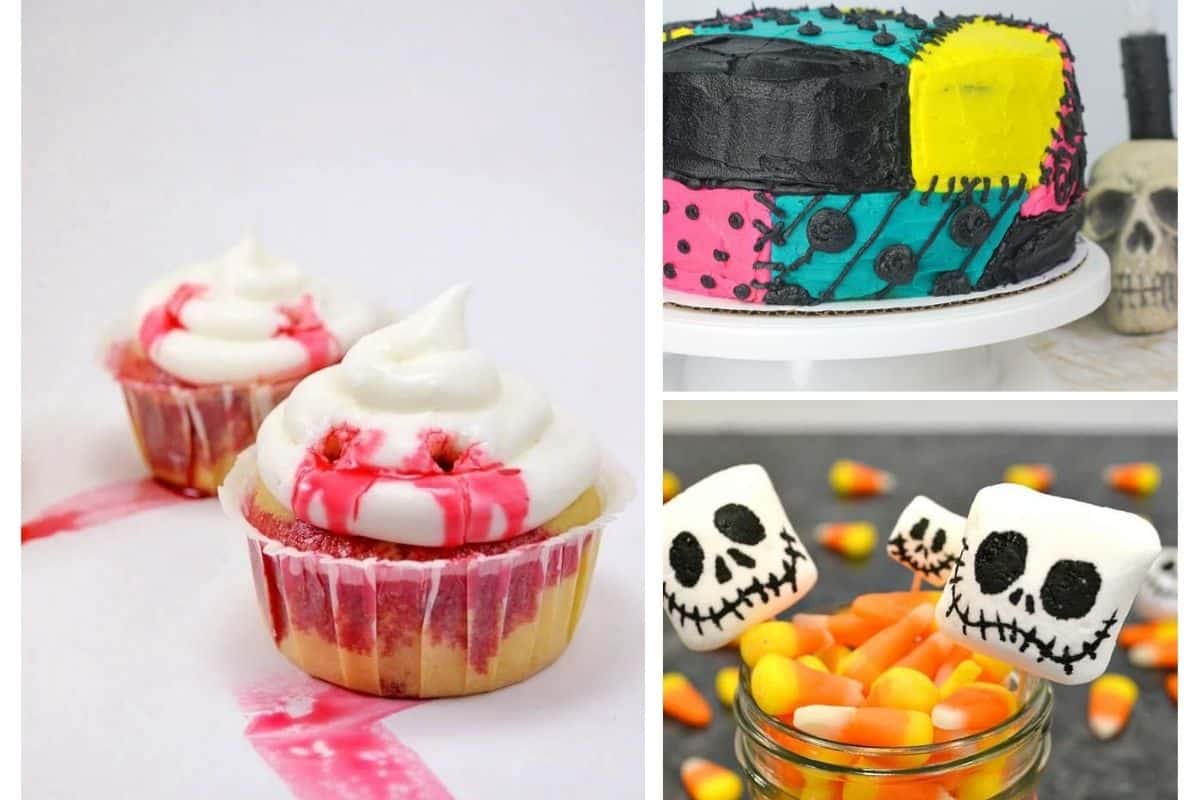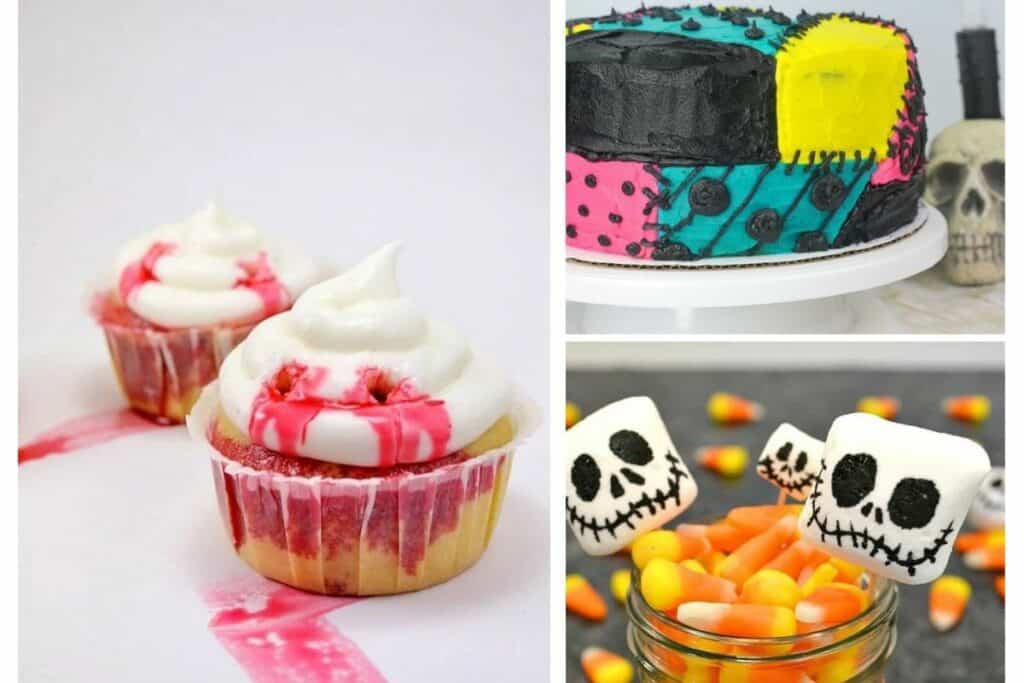 11 Tim Burton Inspired Movie Snacks
Once you have your movie selected, finding delicious snacks to eat while you watch is a must! These Tim Burton themed snacks are perfect for eating while you watch one (or all) of these fun Halloween movies.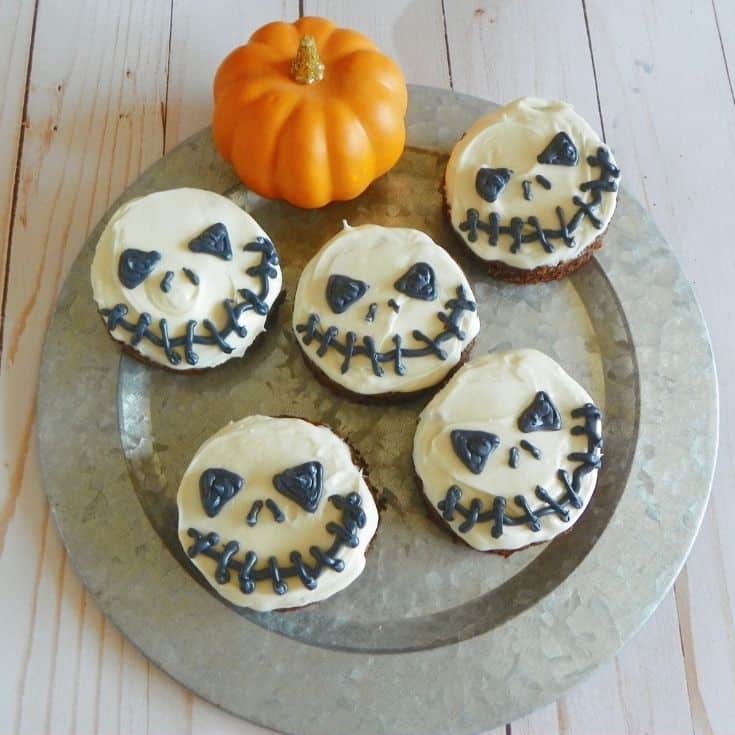 Jack Skellington Brownies
Decorate brownies with a skeleton face to create our quick and easy Jack Skellington brownies for your Halloween movie night.
Oogie Boogie Monster Cookies
You only need a handful of ingredients to whip up your own meringue Oogie Boogie monster cookies using this simple recipe from Simplistically Living.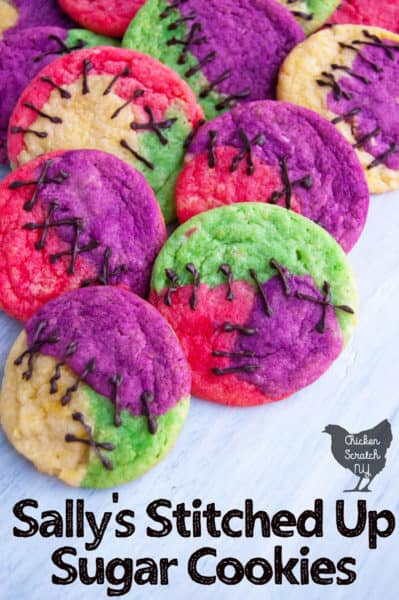 Sally's Stitched Up Cookies
Create your own colorful Sally-inspired cookies to snack on while you watch Nightmare Before Christmas with this simple recipe from Chicken Scratch NY.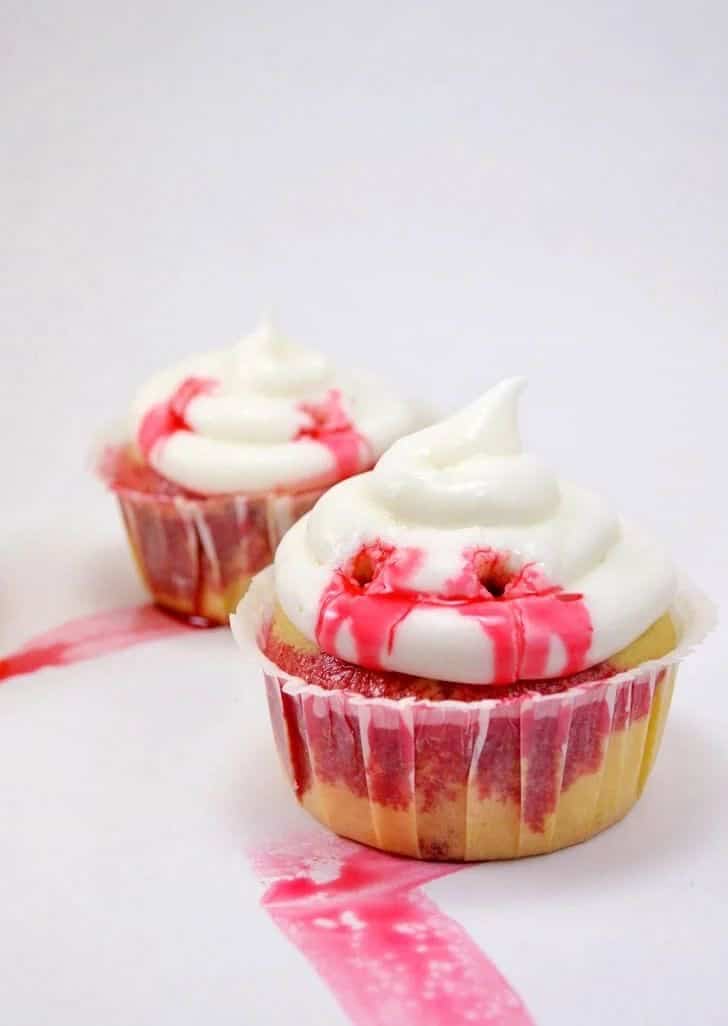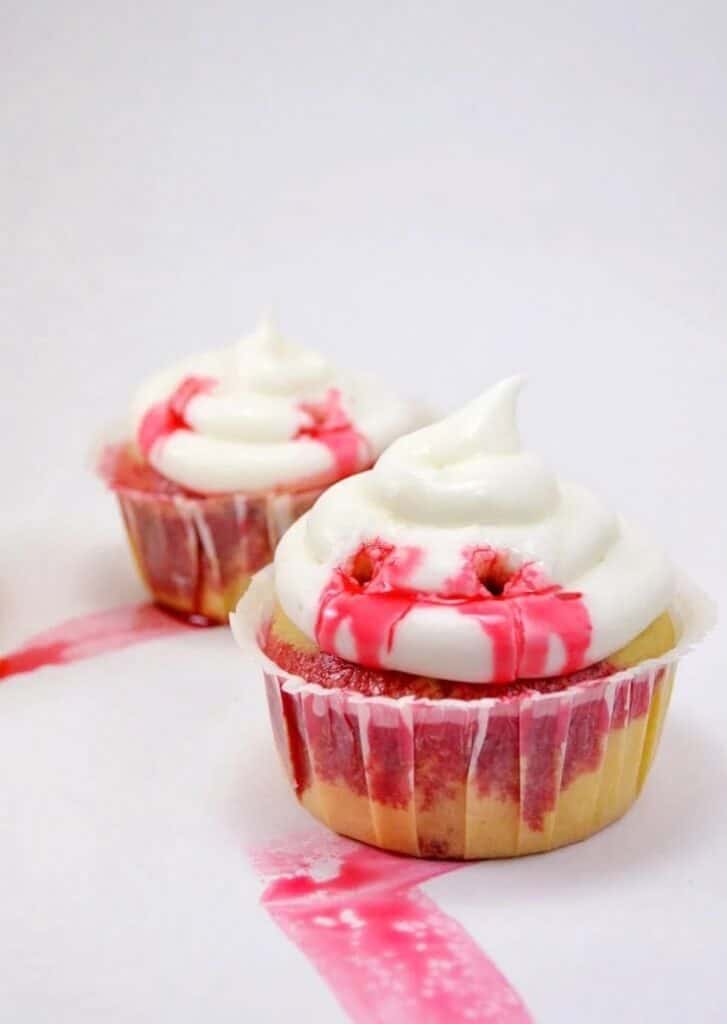 Vampire Bite Cupcakes
Enjoy these simple vampire bite cupcakes with dripping blood decoration from Dream a Little Bigger while watching Dark Shadows for movie night.
Hot Cocoa Bombs
With the help of these Jack Skellington hot cocoa bombs from Simplistically Living, you can enjoy a cup of hot chocolate while you watch your favorite Tim Burton movie this Halloween.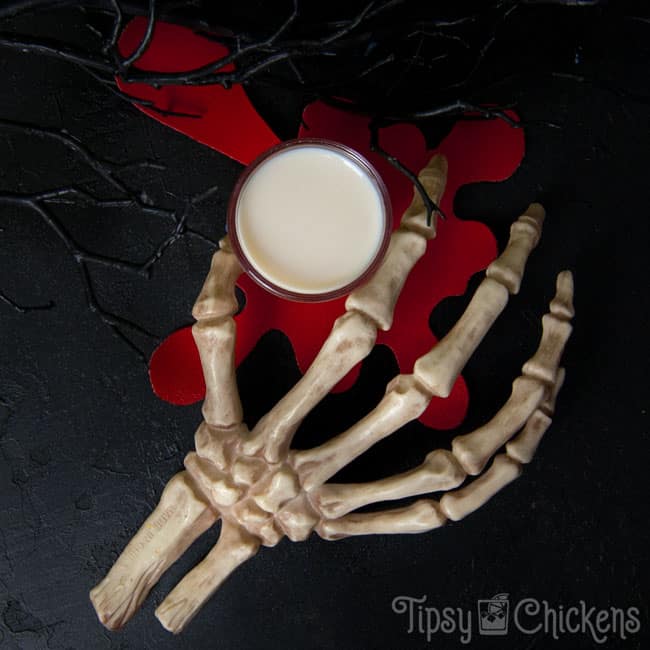 Bone Daddy Shot
Give your adult movie guests a drink to enjoy with this Tim Burton inspired shot from Tipsy Chicken, featuring black rum and cinnamon cream liqueur.
Nightmare Before Christmas Pumpkin Cookies
These delicious Nightmare Before Christmas pumpkin cookies from Will Cook for Smiles feature Jack Skellington on top of each sweet treat, making them the perfect snack for Halloween movie night.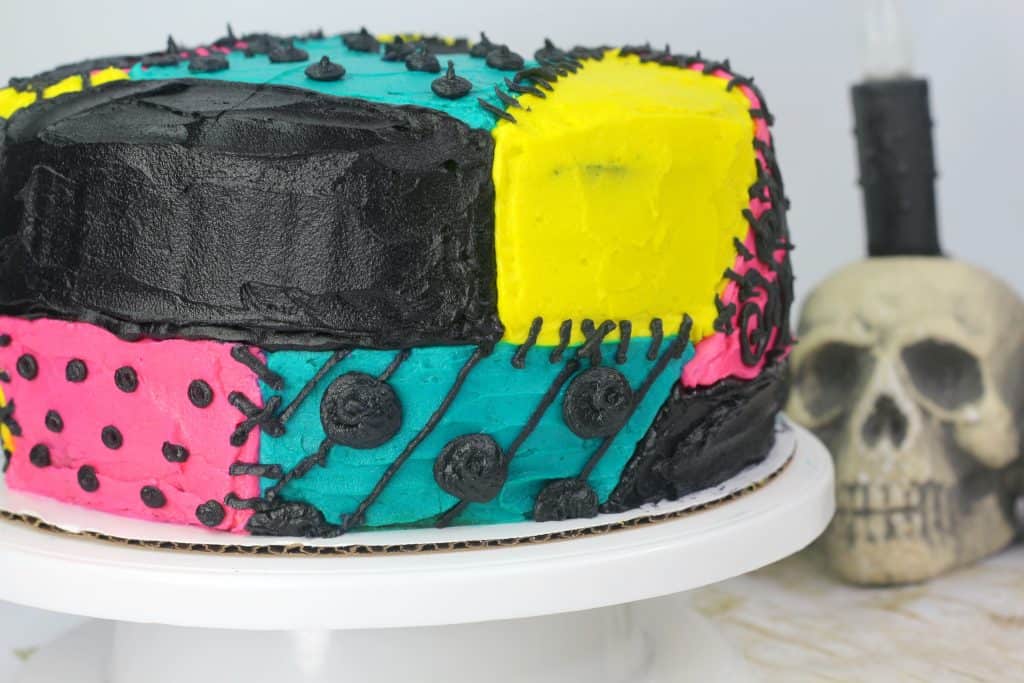 Nightmare Before Christmas Cake
Everyone at your movie night will love this colorful tie dye Sally-inspired Nightmare Before Christmas cake recipe from Our Wabi Sabi Life.
Jack Skellington Cupcakes
Instead of making a full cake for your movie night party, try turning plain cupcakes into a spooky Jack Skellington dessert. This simple recipe for pull-apart cupcakes from The Soccer Mom Blog is quick and easy to make.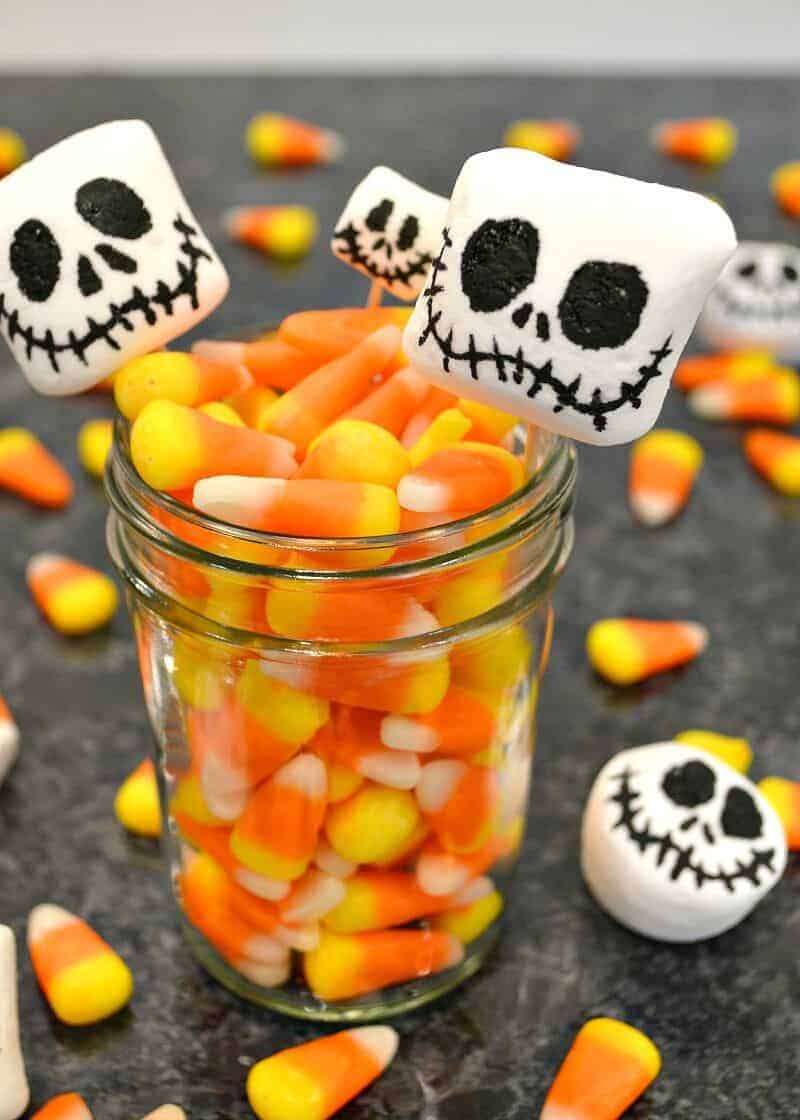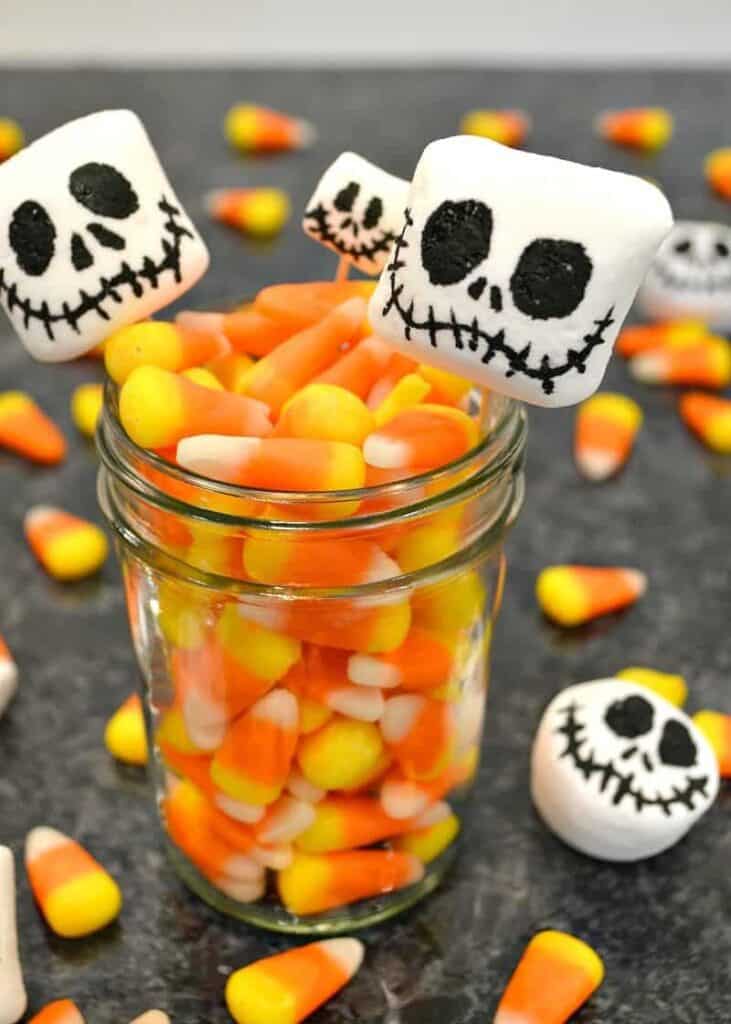 Jack Skellington Marshmallow Pops
If you're looking for a no-bake treat for movie night, you'll love this quick and easy recipe from Organized 31. Turn plain marshmallows into adorable Jack Skellington treats in just a few simple steps.
Frog's Breath Float
Enjoy a lime sherbet float while you watch Nightmare Before Christmas with this creepy frog's breath float recipe from Chicken Scratch NY for movie night.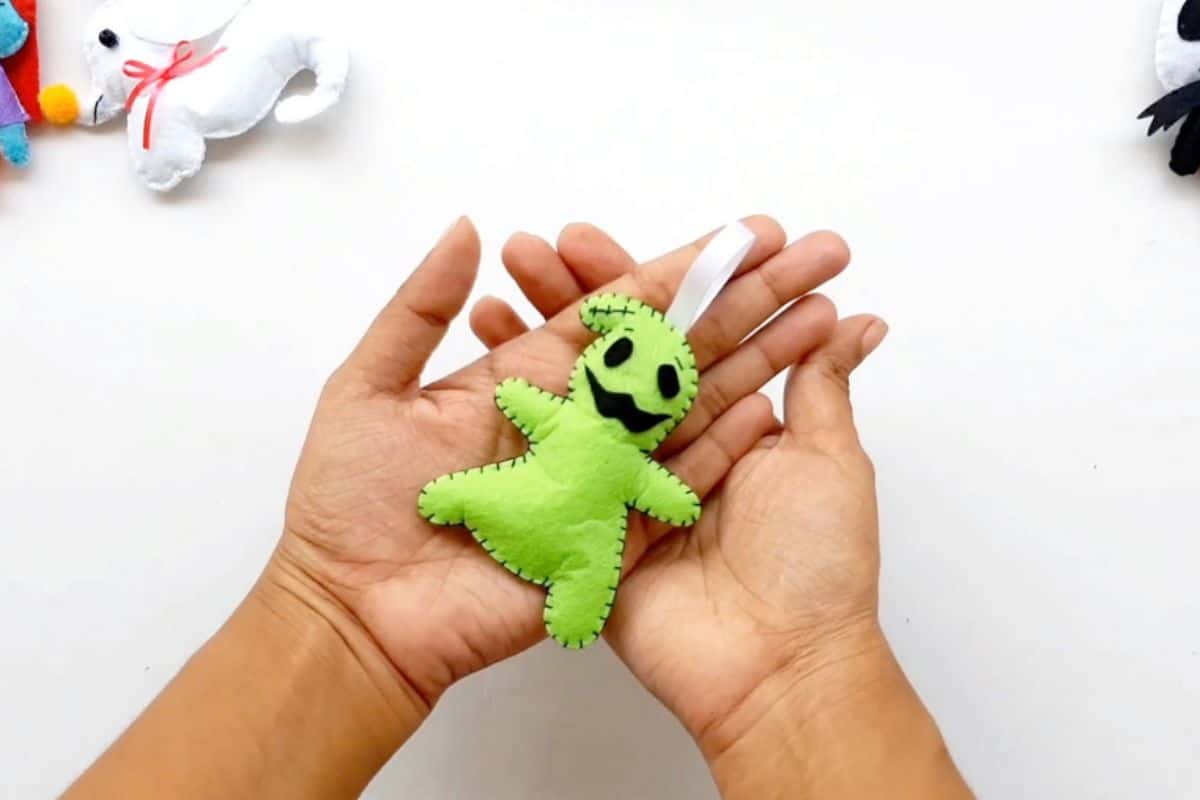 But Wait!! You can also learn how to make a Oogie Boogie ornament plushie today, too!
Love all things Halloween? You'll love the following ideas too!