We've compiled all of the best Halloween movie night snacks to help you host an epic party or enjoy the spooky holiday with your family! Below you'll find the best finger foods, treats, and dishes to serve at your next Halloween party!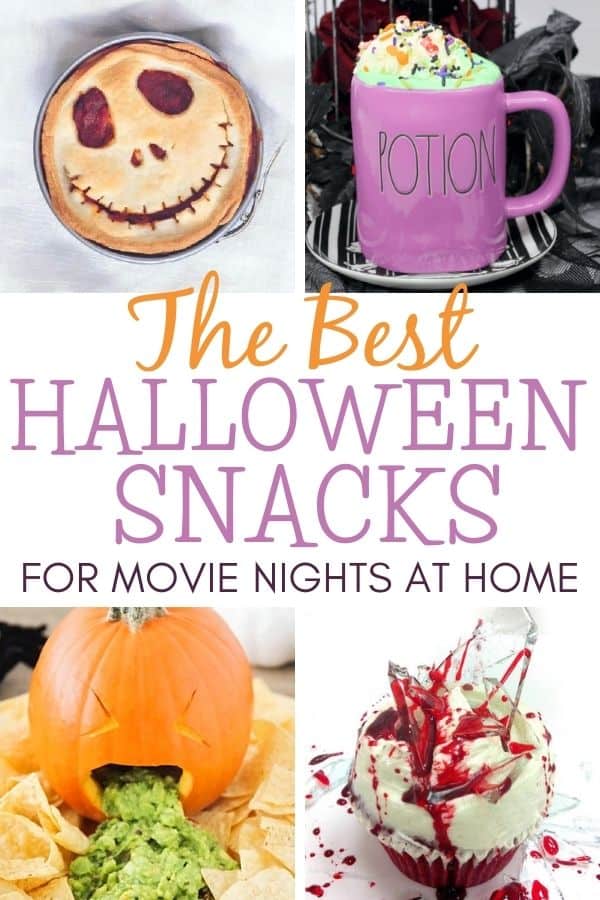 What are good snacks for a movie night?
Great snacks for a movie night are things that are easy to grab and munch on as a group. We love to include finger foods like pigs in a blanket and popcorn, cupcakes or cookies, and canned cokes or seltzers to keep things easy and delicious!
What do you eat on Halloween night?
We love to include traditional foods like candy and caramel apples, candy corn, pumpkin bread, and lots of fun-sized candy like Snickers and Reese's on Halloween night! We also may include a pumpkin-shaped cheeseball and chili if we're hosting a full meal!
What should I bring to a Halloween Party?
Depending on the party, we love to bring finger foods, candy, and drinks to a Halloween party! You may also consider bringing ice, plates, cups, decorations, or even a cozy blanket if you're doing a movie night! We suggest asking your guest so everyone can bring something different.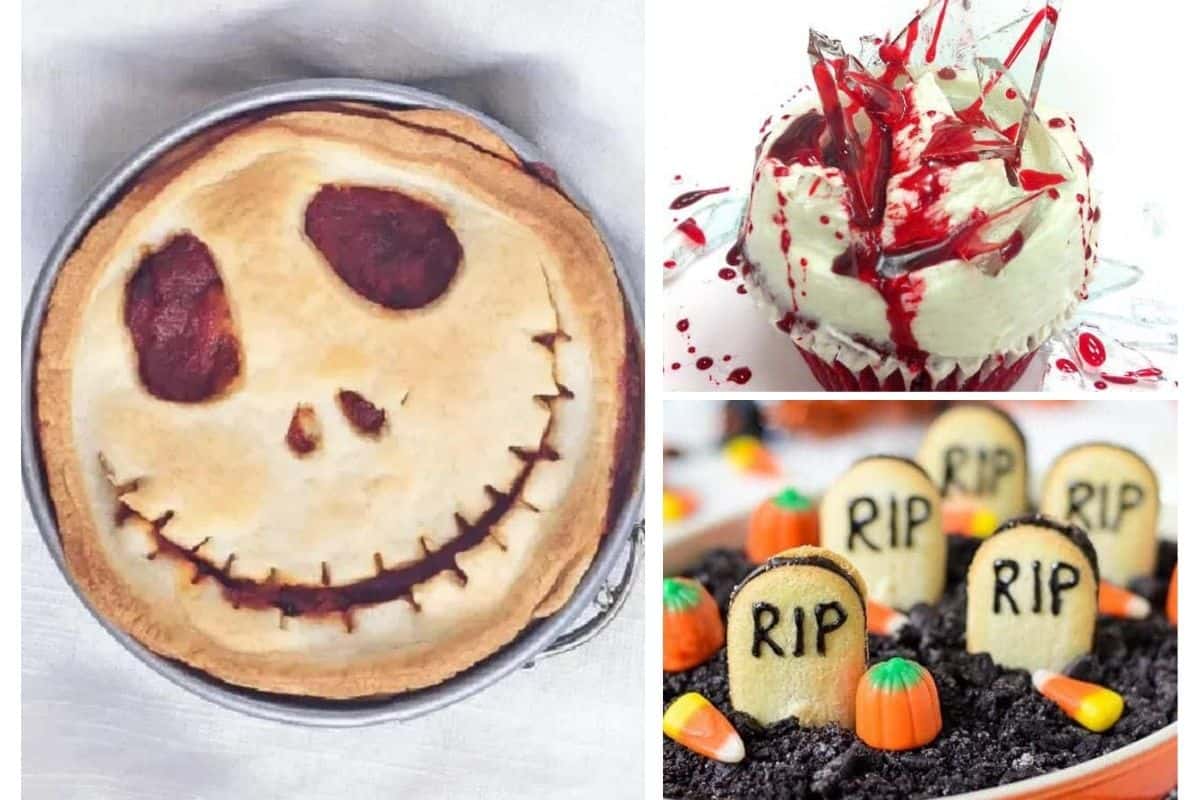 These snacks are also perfect for a party! We love to do spooky snacks with Halloween charades!
The Best Halloween Movie Night Snacks for Kids & Adults
Take your Halloween movie night to the next level with these amazing and delicious snack ideas!

We also put together an epic list of the best Halloween movies for kids and for adults that you might like!
On it you'll find classics like Hocus Pocus, but you'll also find some hidden gems you've probably forgotten so check it out now!
Also check out our 25 Best Horror Movies for Tweens too!
We also have 7 hacks to help you host a Halloween movie night this year! It's so much fun and even budget-friendly!
The first hack? Send out personalized invitations!!
Now that you have these amazing Halloween movie night snacks, all you need is to invite your friends!
You can download either of these Halloween movie night invitations for free! No email sign-up required!
How to Use the Halloween Movie Night Invitations
Just click for the full-size, high-quality invite that is printable! You can also save it on your iPhone, click Edit, then Markup to add your date and address!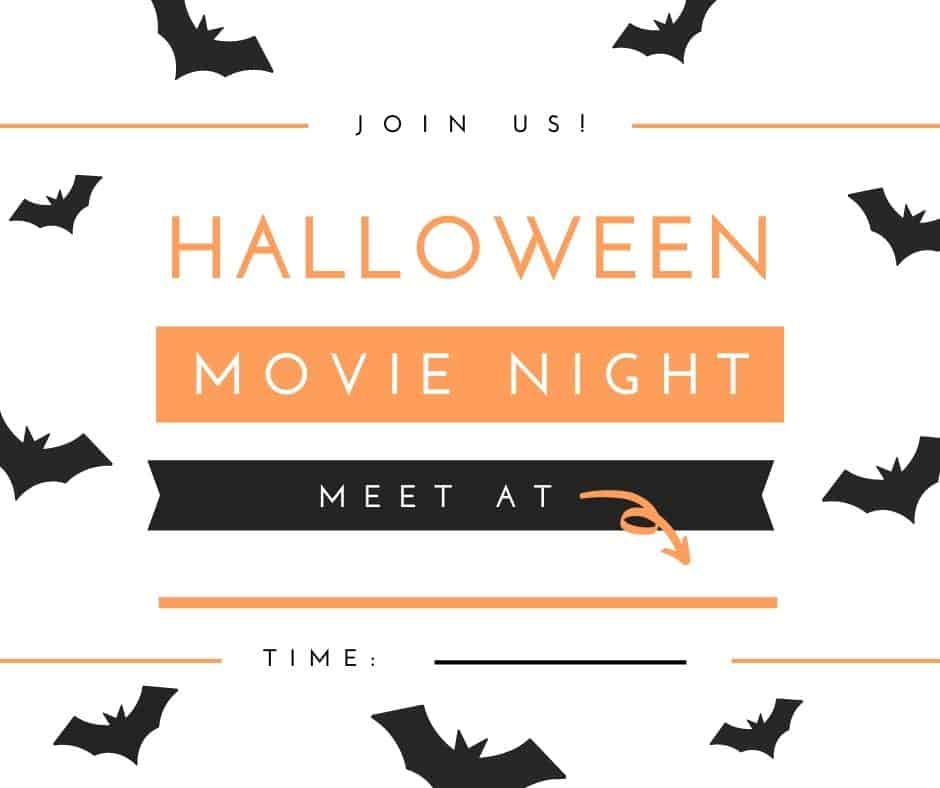 Looking for something a little more creepy or adult? Check out our Fright Night Invite!
Love these ideas? Pin them for later!