You can't go wrong with a Goonies movie night! We've found the perfect treats and activities to help you create your Goonies themed family movie night without spending a ton of time or money!
We love the 80's, and The Goonies is one of our favorites! In the movie, the group of kids find a ancient map and set out on a quest to find the long-lost treasure!
The movie is rated PG and is available to rent or buy on Amazon! So you don't even have to have the DVD in hand to start planning your movie night!
This is also such a fun Summer movie night idea, and we have some great tips on hosting an outdoor movie night to help you get started!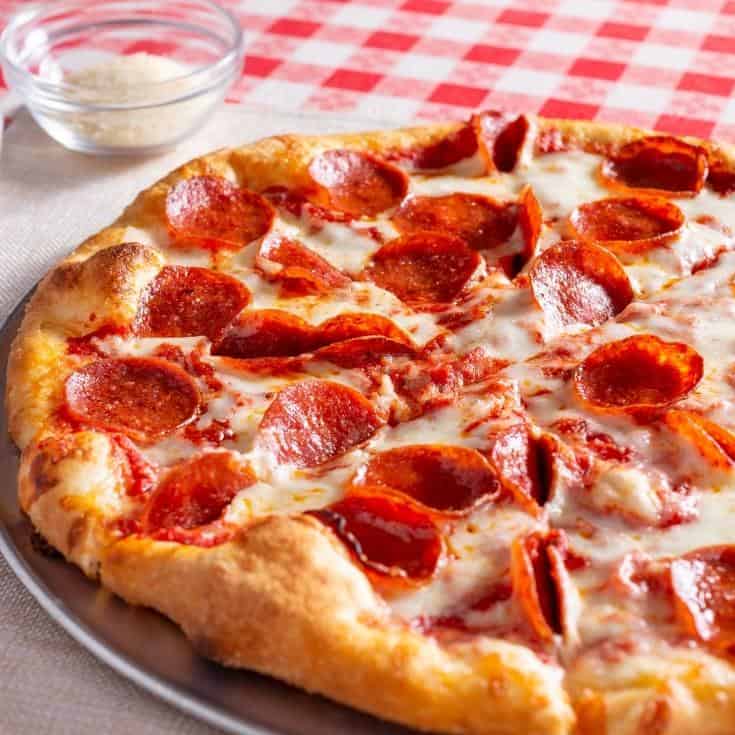 Your Goonies Movie Night Menu
Main Course: Pizza
Chunk loves pizza almost as much we we do! Since there are multiple references to pizza, it's easy to pick it as our main dish! If you're short on time, Domino's is referenced in the movie so you could pick up a pizza from there.
If you have time, you could also plan to make homemade pizza as a family before watching the movie!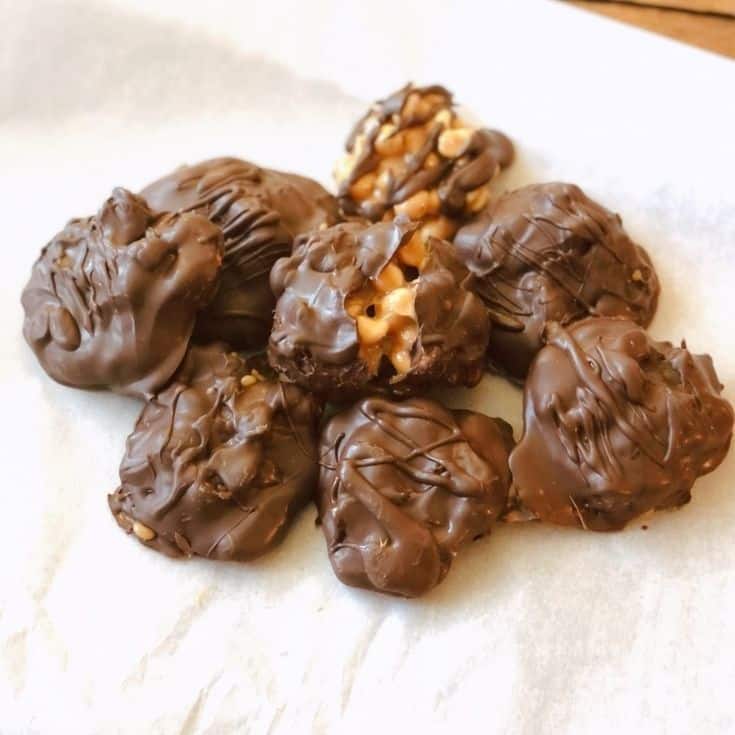 Dessert
We made homemade Baby Ruth candy clusters for dessert since the popular candy bar is one of the iconic scenes with Chunk and Sloth. They are so good, and if you like chocolate, peanuts, and caramel – we highly recommend making them!
If you're not big on nuts though, you could also serve ice cream for dessert! The Goonies find Rocky Road ice cream as they search for One-Eyed Willy's treasure so ice cream is still a great movie-themed treat!
Snacks
You'll also want to make sure you have potato chips, Pepsi, and whipped cream to go along with your menu if you're going after what Chunk ate during the movie!
Decorating for Your Goonies Movie Night
Okay, if I'm being 100% honest, I have put off sharing our Goonies movie night for months because we kept it so simple. We had a great time, and I highly recommend keeping it easy because you can throw this together even on a school night!
With that said, we found some amazing ideas from The Purple Patch that stopped us in our tracks! They had such great ideas and a talent for the crafts! So if that's you, make sure to check out their site. Here's a sample of their Goonies spread!
If you're not crafty, then go for anything pirate themed! They are seeking a pirate's treasure after all!
We love the idea of hosting a Goonies pool party movie night too!
If you like these ideas, we also think you'll love our Karate Kid movie night theme, as well as, our list of favorite family movies, snacks, and desserts for a movie night at home!