This list of Disney Halloween movies on Disney+ is full of fun (and not-so-scary) stories for your next family movie night. It's the perfect way to get into the spooky season!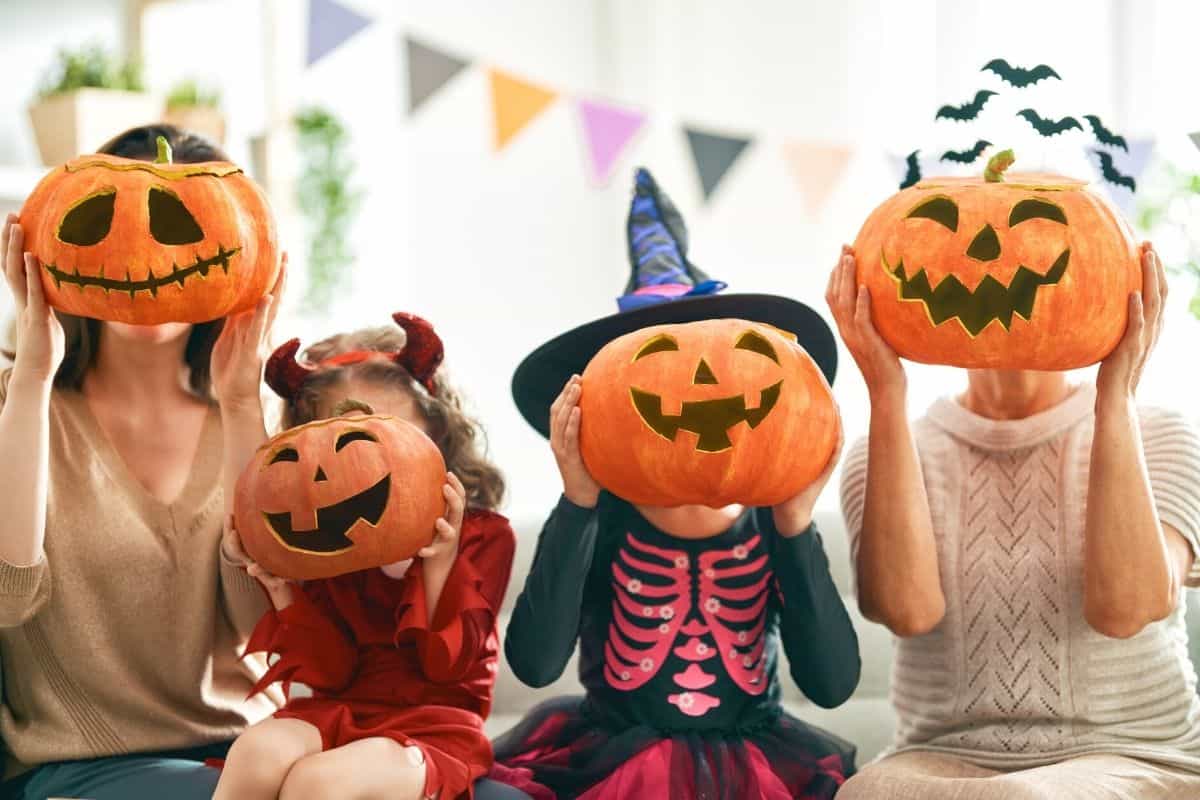 Halloween is a fun time for kids of any age. But if you have little ones at home, finding kid-friendly movies for the Halloween season isn't always easy. Luckily, Disney has a variety of family favorites perfect for October movie nights!
Disney Halloween Movies
Whether you're searching for movies featuring witches, ghosts, or ghouls, Disney has a movie for you! And the best part about these kid-friendly Halloween favorites is that there's something for everyone in the family.
The little ones will love the silly stories in each of these Disney movies, while the adults can enjoy the spooky storylines and funny jokes!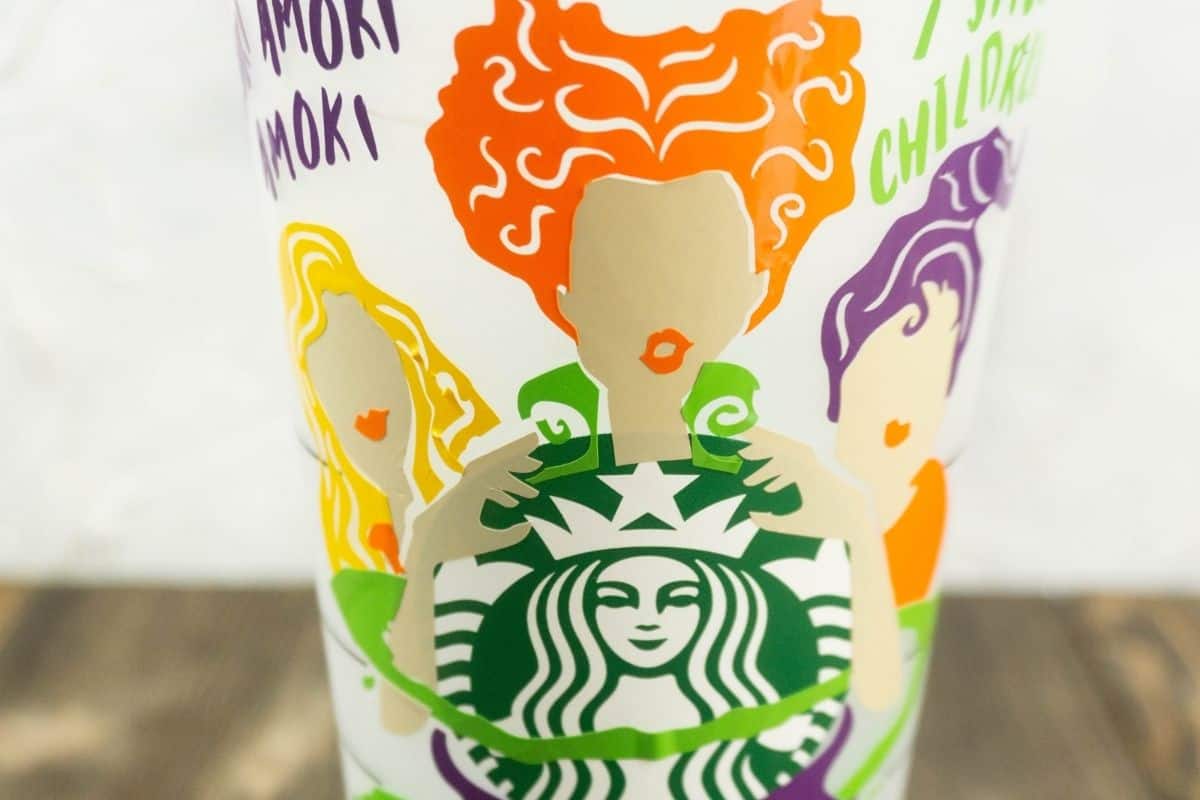 1. Hocus Pocus
No Disney Halloween movie list would be complete without Hocus Pocus! After a virgin ignites the black flame candle, the Sanderson sisters are brought back to life. In search of immortality, the witches go on a hunt for the souls of the town's children in this classic Disney Halloween movie.
Hocus Pocus also has better quality sets, costumes, and actors. Bette Midler, Sarah Jessica Parker, and Kathy Najimy are the 3 witches.
We also have Hocus Pocus snacks, trivia, and crafts to make the night extra special!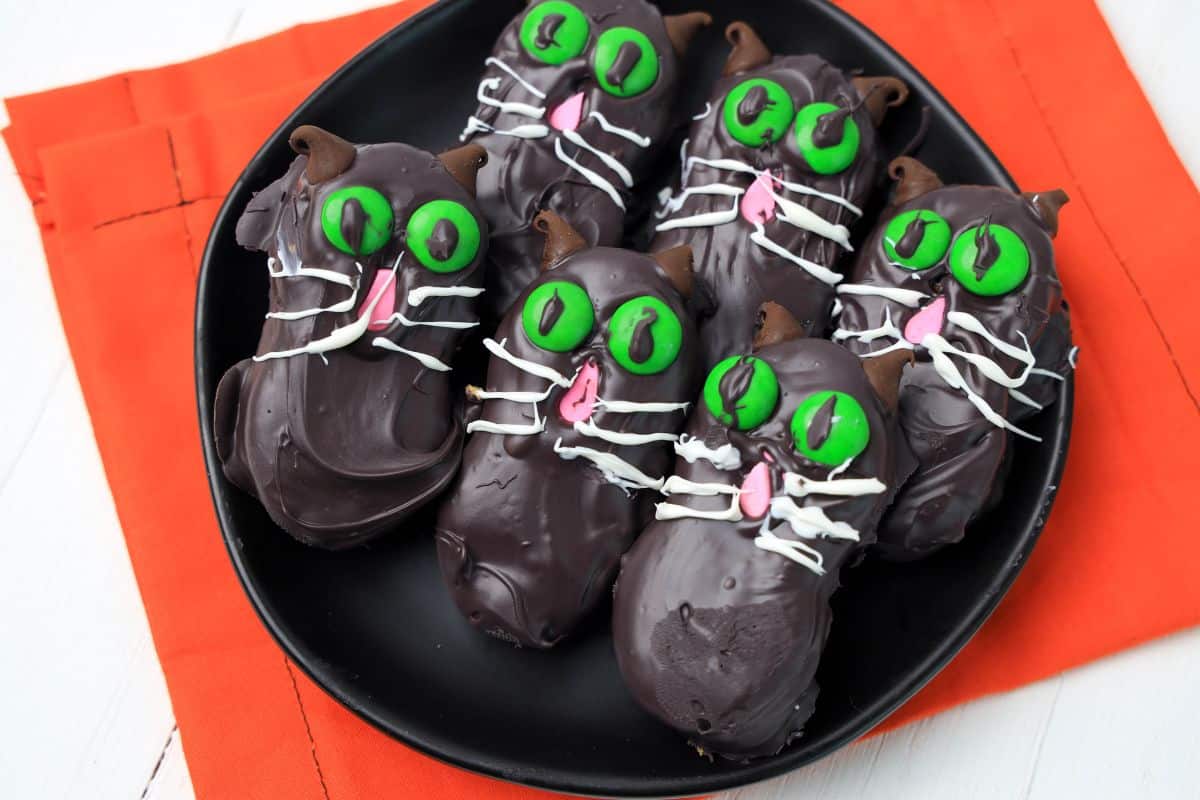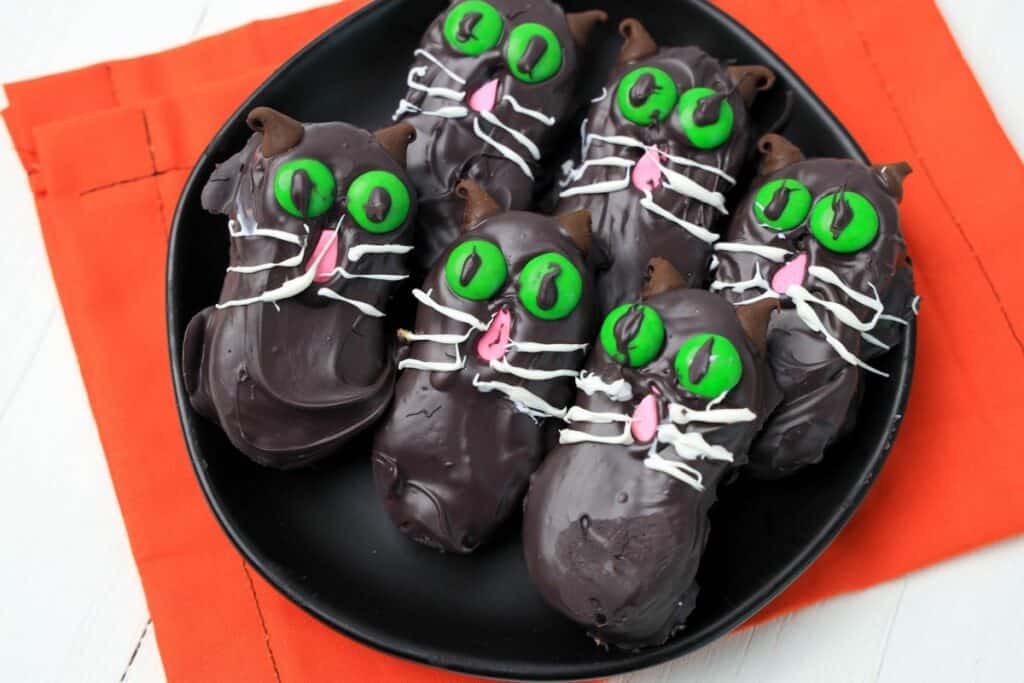 We also love these no-bake Binx Black Cat cookies!
There will also be a Hocus Pocus reunion this fall, and it'll be available on the streaming service.
2. Halloweentown
Starring Kimberly J Brown and Debbie Reynolds, Halloweentown has to be one of the best Disney channel original movies! It's cute, spooky, but not quite a scary movie.
When a brother and sister follow their eccentric grandmother to her home in Halloweentown, they find out that witches, monsters, and ghouls are real in this fun Disney flick. The drama occurs when they have to fight the forces of evil before it takes over the town.
We also have a great, Halloweentown-inspired hot cocoa recipe for an epic movie night!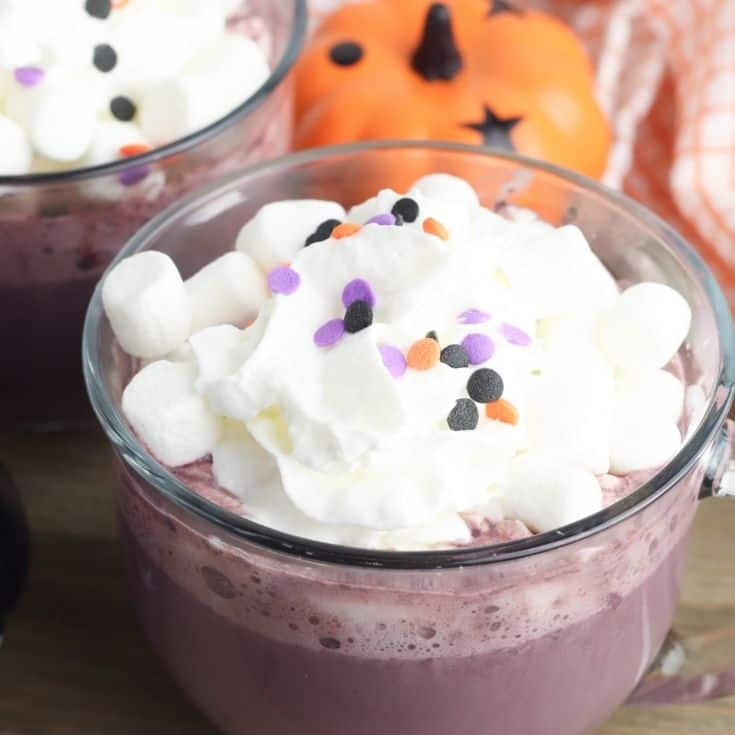 3. Halloweentown II
In this sequel to the classic Disney Halloween film, a boogeyman steals a spell book and wreaks havoc in Halloweentown. It's up to Marnie Piper and her siblings to rescue the book and save the human world in Halloweentown II.
4. Halloweentown High
When the teenagers in Halloweentown want to attend high school in the human world, they try to put their magic on hold in Halloweentown High.
5. Return to Halloweentown
After earning a full scholarship to Witch University, Marnie (now played by Sara Paxton) heads back to the iconic town to learn witchcraft. But she soon finds out that practicing magic outside of Halloweentown is forbidden in Return to Halloweentown.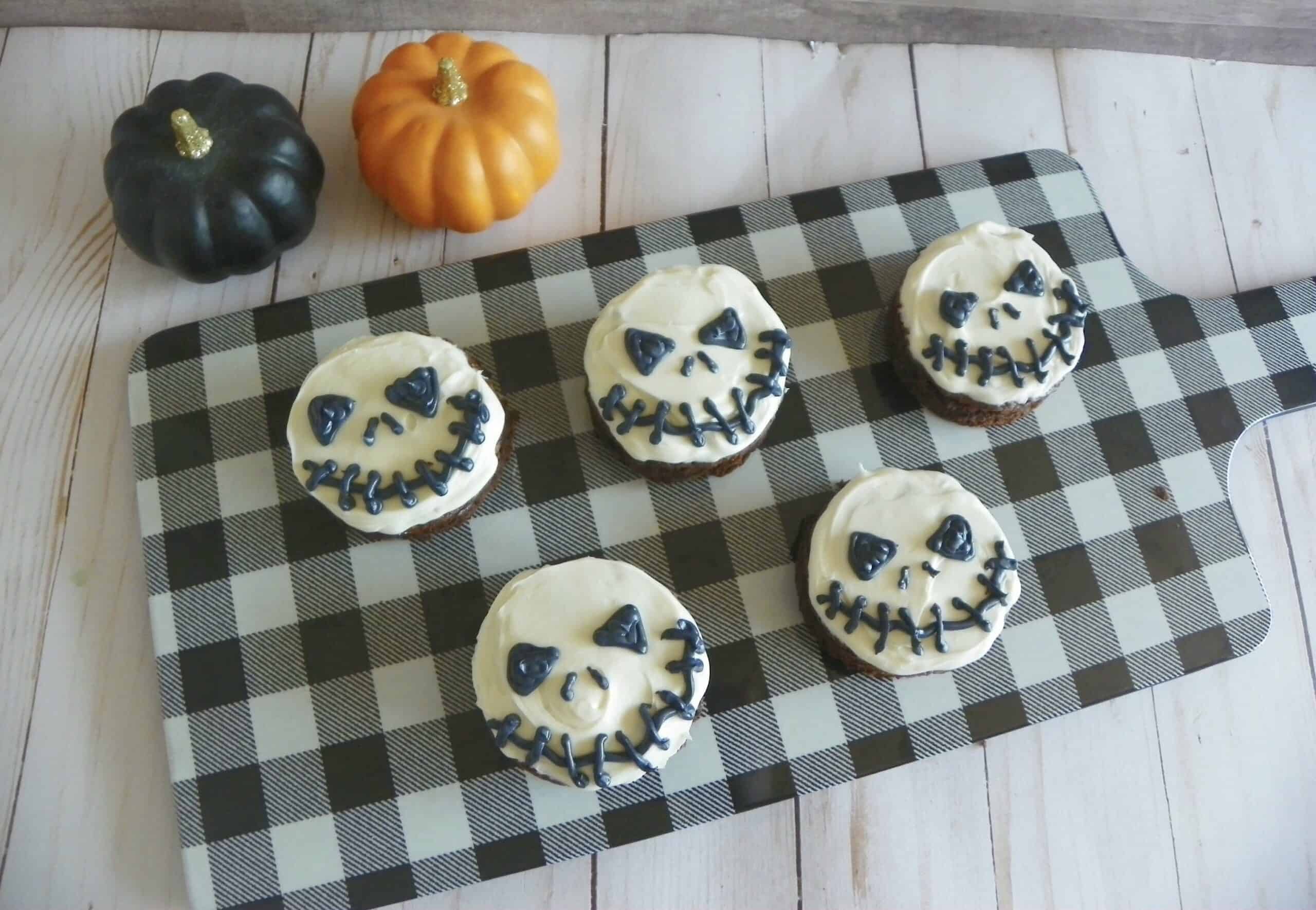 6. The Nightmare Before Christmas
In The Nightmare Before Christmas, Jack Skellington is the king of Halloweentown. But he's grown tired of the same scary routine, so he heads to Christmastown to take over Santa's job and turns the happy holiday into a spooky celebration.
Make it an evening with DIY Nightmare Before Christmas Decor & Crafts or Jack Skellington brownies!
7. Haunted Mansion
While on road trip with his family, a real estate agent decides to make a detour from the trip to check out a newly listed property. The family becomes trapped in the Haunted Mansion and are forced to work together to break the curse over the house. This classic stars Eddie Murphy.
8. Monsters, Inc.
In a world powered by screams, Monsters work in a factory called Monsters Incorporated to harness the fear of children. But when a human child mistakenly enters the monster world, two friends must work together to save her.
9. Monsters University
This prequel to Monsters, Inc. follows Mike and Sully during their college years at Monsters University when they meet and become pals while participating in the annual scare games.
10. Coco
This fun animated musical, Coco, centers around the Mexican celebration, Day of the Dead. After being magically transported to the land of the dead, a young boy helps a deceased relative make it back to the land of the living.
11. Maleficent
Learn the story of one of Disney's most iconic villains in this live-action adaptation of Maleficent this Halloween.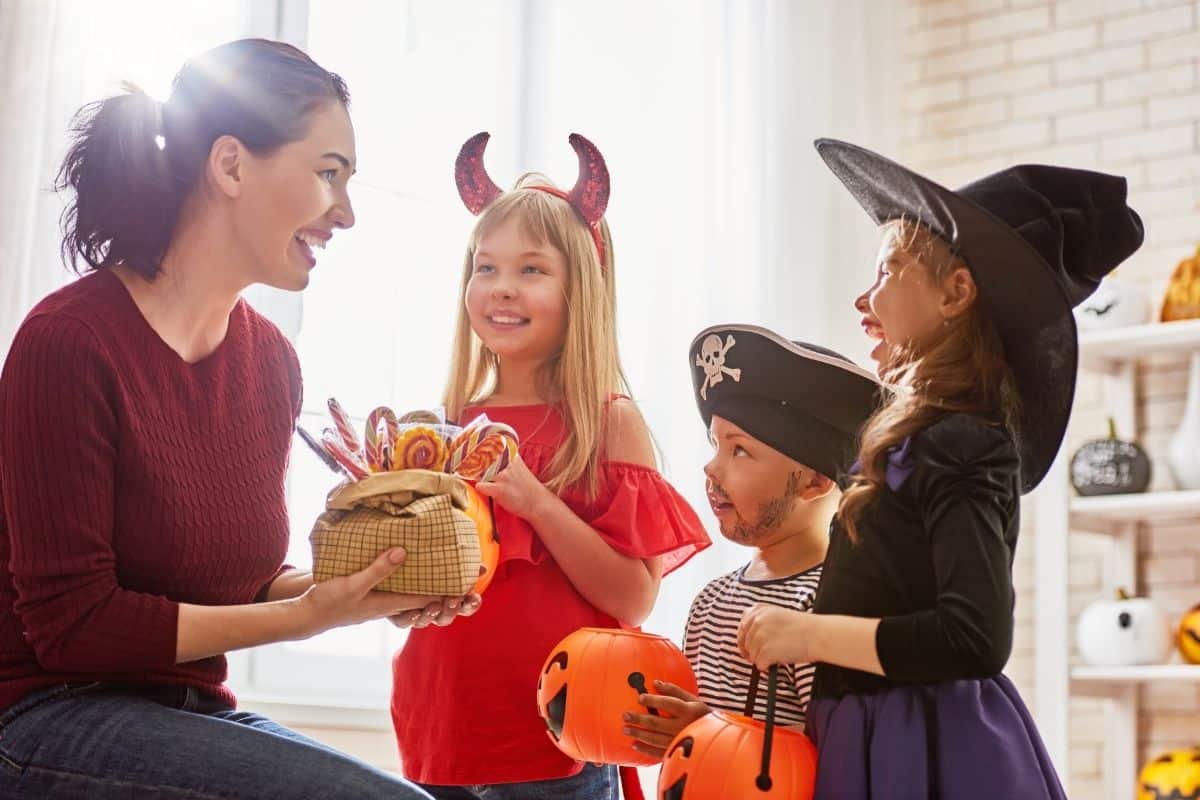 12. Toy Story of Terror
While on a trip with Bonnie and her mom, the toys make a stop at a roadside hotel. As the night goes on, the toys begin to disappear, prompting the others to search for the mystery behind the haunted hotel in Toy Story of Terror.
13. Pooh's Heffalump Halloween Movie
Winnie the Pooh and his pals go on an adventure in the hundred acre wood to find the gobloon. It's a creature that only comes out on Halloween, in Pooh's Heffalump Halloween movie — a fun movie perfect for little ones.
14. Twitches
Tia and Tamera Mowry play twin teen witches in Twitches — a kid-friendly Halloween take on the classic TV show Sister, Sister about twin sisters.
15. Mickey's House of Villains
On Halloween night, Disney's most famous villains take over Mickey's show and turns his club into the House of Villains.
16. Spooky Buddies
The dog buddies come together once again in Spooky Buddies to help save the town from an evil warlock — all while wearing adorable Halloween costumes.
17. Cruella
The villain from 101 Dalmatians shines in the new film about fashion and revenge.
Grab our favorite Cruella-themed Snacks here!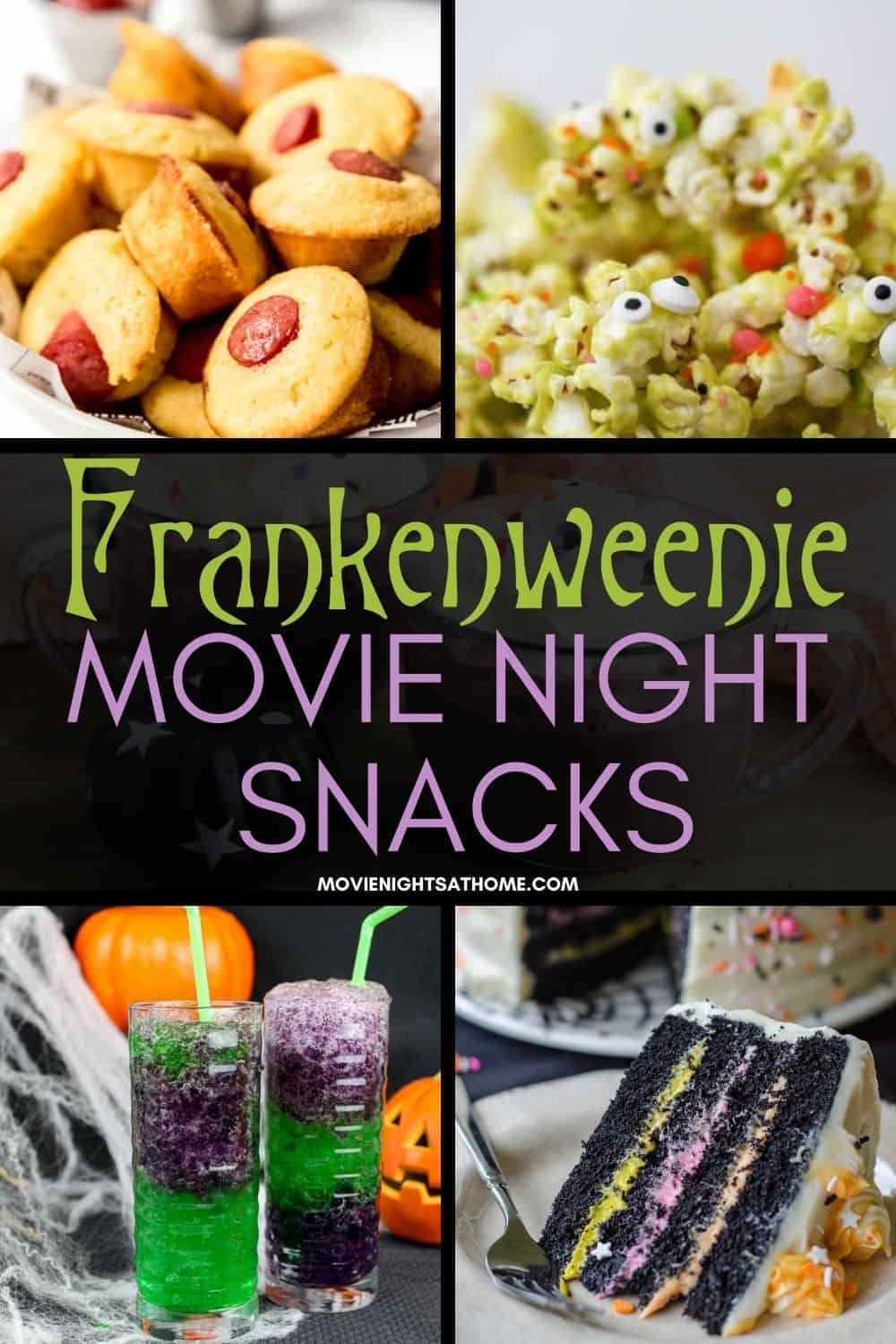 18. Frankenweenie
When young Victor Frankenstein's dog is hit by a car, he uses his scientific knowledge to bring his pet back to life in Frankenweenie, a Tim Burton animated comedy.
To go along with night, we also have a Frankenweenie menu and fun activitiees!
19. Under Wraps
This updated remake of a Disney Channel original movie follows three tweens after they awaken a mummy. The group of friends must keep the mummy Under Wraps while they return it to its resting place before Halloween to prevent a catastrophe.
20. Phantom of the Megaplex
On the night of a big movie premiere, strange things begin to happen at the megaplex. The odd happenings make the employees start to wonder if there's a ghost haunting the movie theatre in Phantom of the Megaplex.
21. Escape to Witch Mountain
Two children with magical powers go on an adventure to discover the truth about their past in this Disney classic, Escape to Witch Mountain.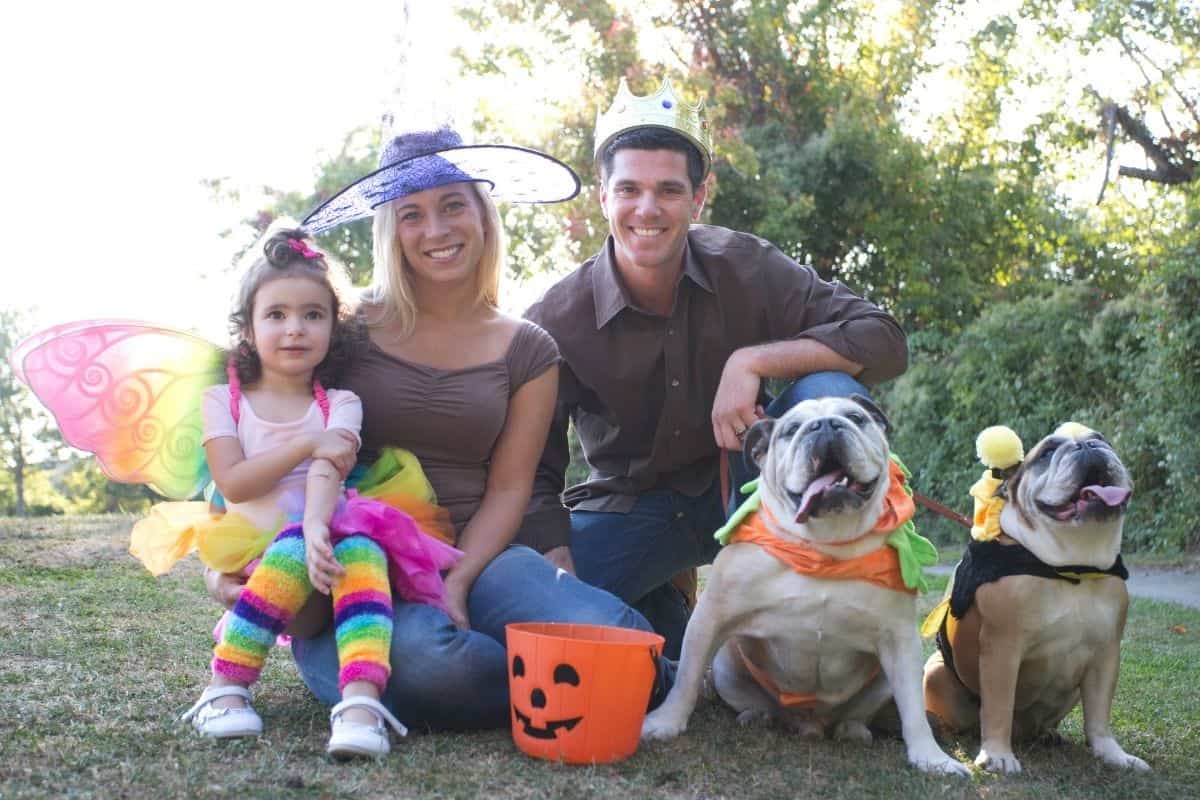 22. Muppets Haunted Mansion
When Gonzo is challenged to spend one night in the haunted mansion, he brings all his muppet friends (and a few celebrity guests) along for the ride in Muppets Haunted Mansion.
23. LEGO Start Wars Terrifying Tales
Celebrate the dark side of the Star Wars galaxy with this Halloween LEGO special, LEGO Star Wars Terrifying Tales.
24. The Adventures of Ichabod and Mr. Toad
This Halloween film combines two classic fairy tales — The Wind in the Willows and The Legend of Sleepy Hollow with the headless horseman.
Love these ideas? We also have a full list of the best family movies to watch in October that aren't scary, too!
Want more Halloween movies on Disney+?
Keep your eyes out for Disney Plus Hallowstream! It'll be inside the app and offer a complete list of Disney halloween movies and television shows to help put you into the Halloween spirit!
But if you're looking for Tower of Terror — it's unfortunately not streaming anywhere.
Also – don't forget the fun Halloween treats to make the night even more magical!
Once you've made it through this list of the best Disney Halloween movies, you should also check out our list of 81+ Best Halloween Movies!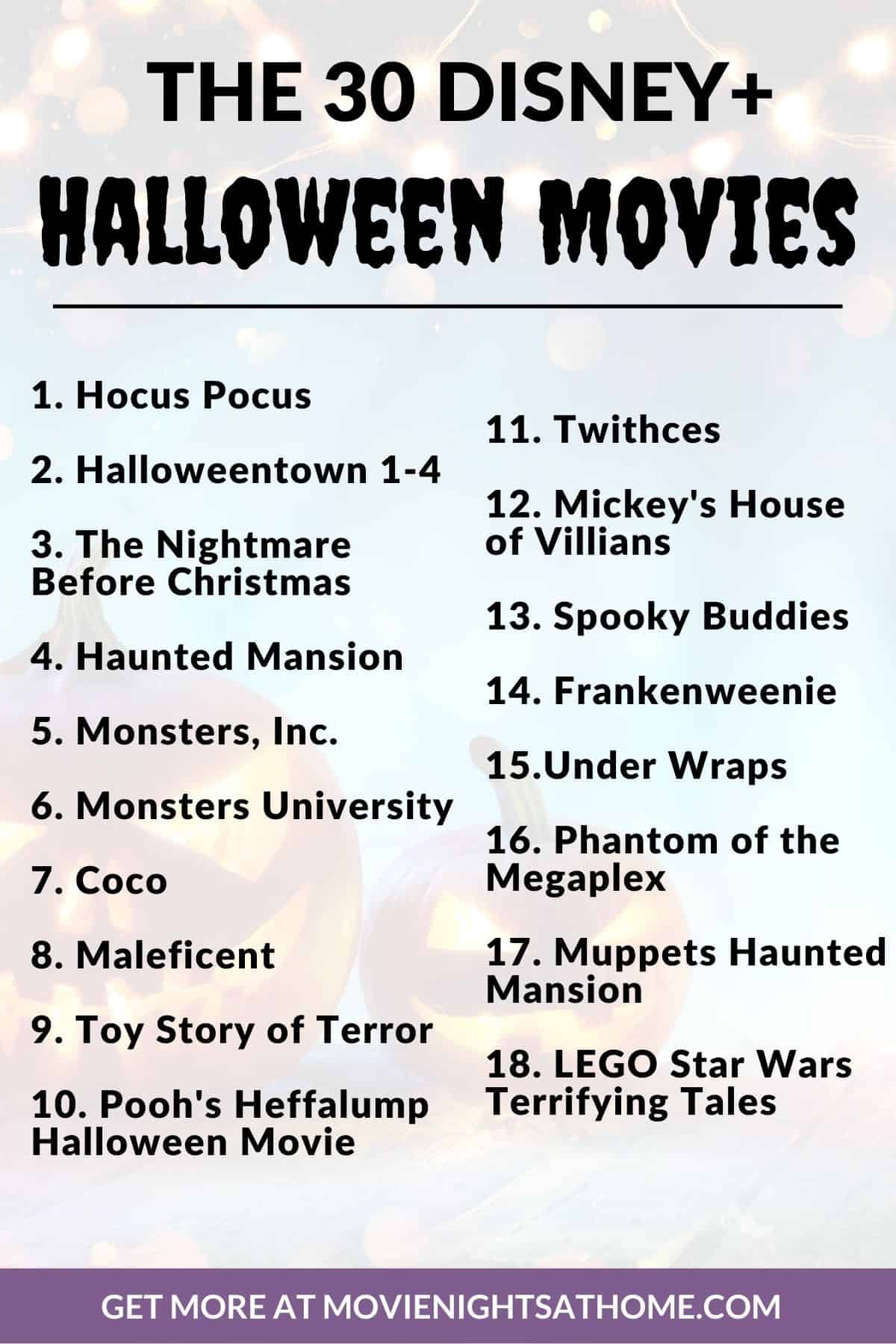 We hope this list of Disney halloween movies help you host a great family movie night or Halloween party for all ages!
If you have multiple streaming services, you may also like our list of Halloween Movies for Tweens (10-13 Years Olds)!
We personally a Beetlejuice themed movie night or a Coraline dinner!