Looking for a great love story? Look no further than these best black romantic movies on Netflix, Amazon Prime, and Hallmark. Each romantic drama offers a look into finding true love and features black actors on the big screen.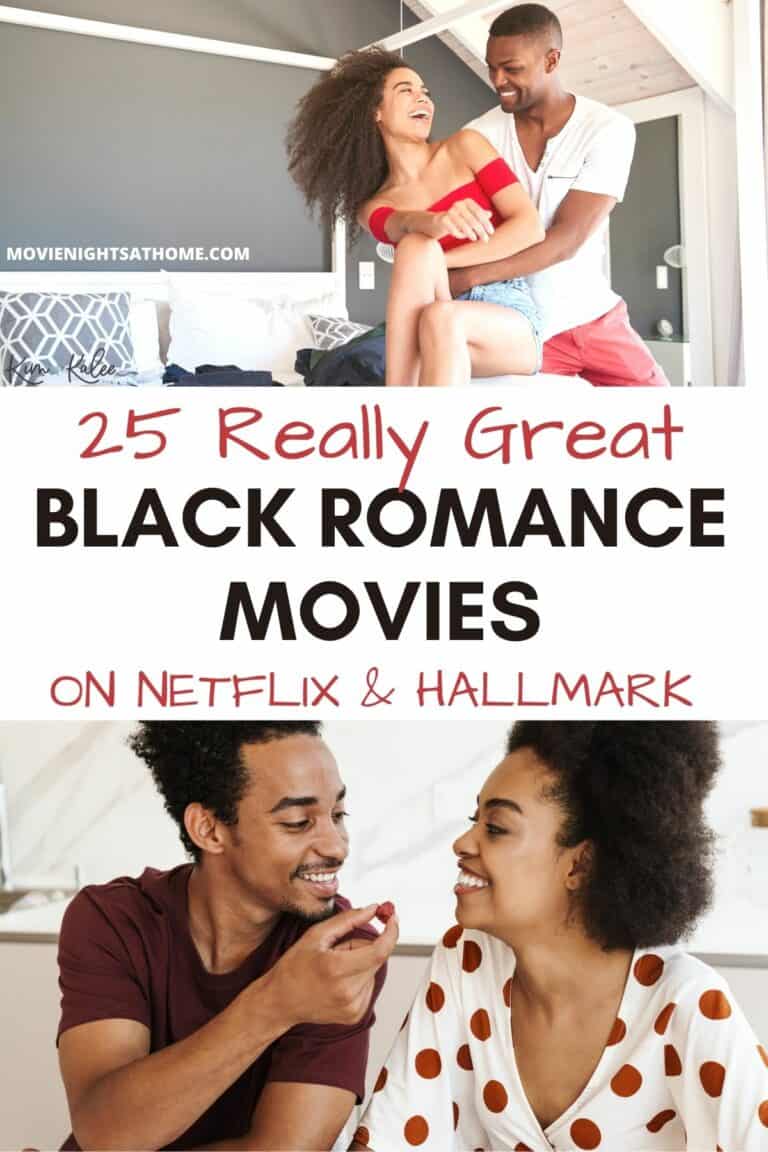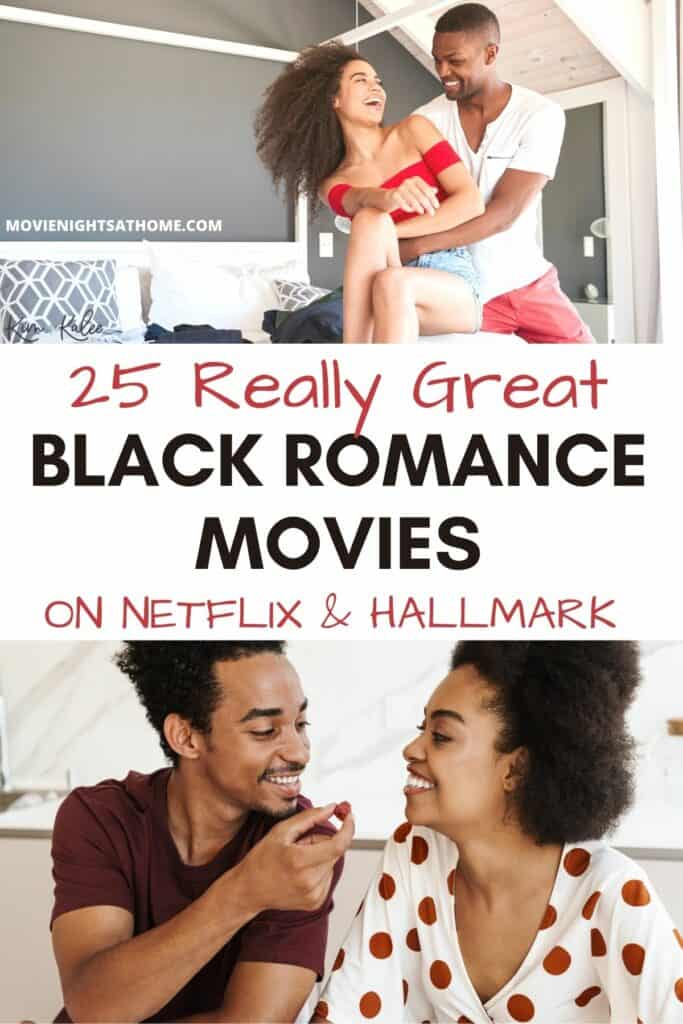 Are there any black romance movies?
There are several of great black romance movies.
Some of our favorites are:
Love & Basketball,
Brown Sugar,
Beyond the Lights,
Love Jones,
The Photograph,
Just Wright,
Poetic Justice,
and Moonlight.
However, many of these aren't available to stream for free.
Below we outline the best black romance movies on Netflix, Amazon, and Hallmark!
If you're planning a special date in, you may also like these Valentine's Day Movie Night Recipes for Couples.
Black Romantic Movies on Netflix
Netflix is a great place to find romantic movies to watch for Valentine's Day! And if you're already a subscriber, all these movies are free to view.
Whether you're looking for a classic black romance or a contemporary rom-com with a black lead, you'll love all these movies from Netflix:
When a filmmaker and his girlfriend return home after his movie premiere, tensions arise as they wait for the critical response.
But while they're waiting, they also have to deal with romantic tensions and revelations in their relationship.
After an emotional breakdown, a singer takes a job at an island resort only to find out it's where her ex-fiancé is getting married in this rom com.
When a group of guys learn that their girls are taking dating advice from Steve Harvey's Book, Think Like a Man, they use the lessons from the book to get the upper hand in their relationships.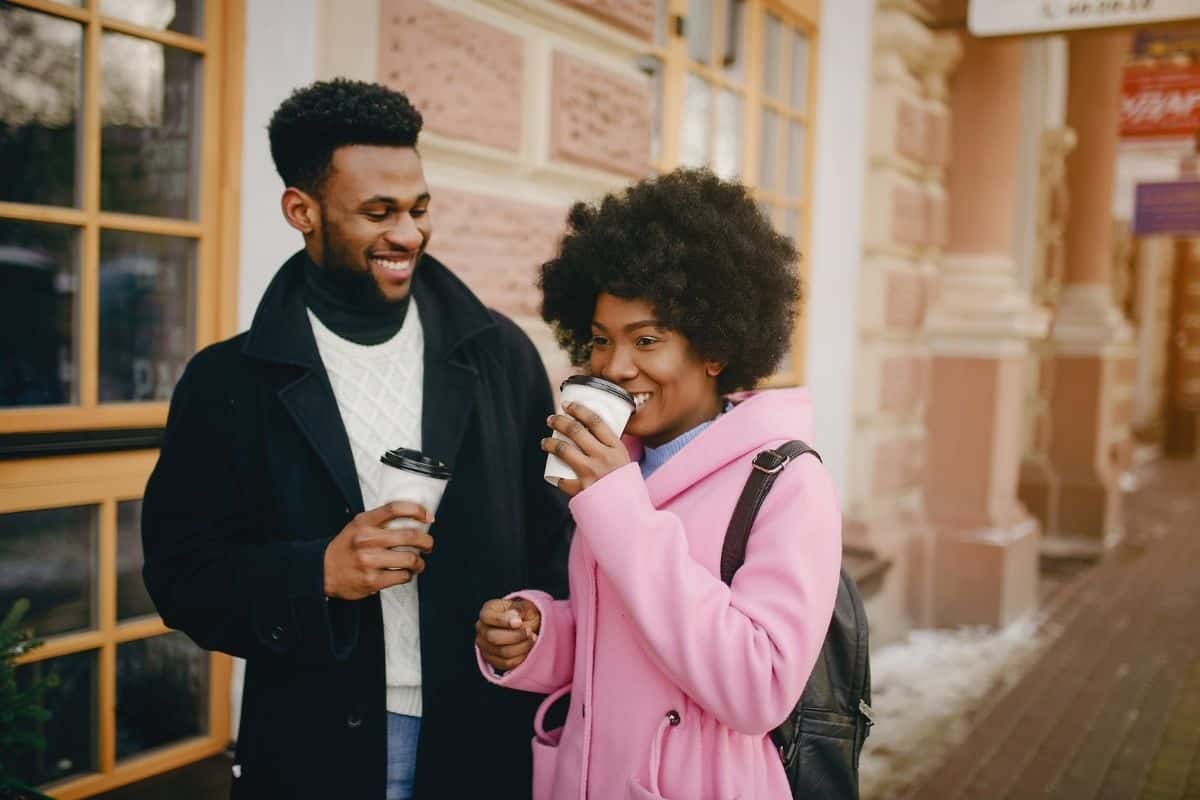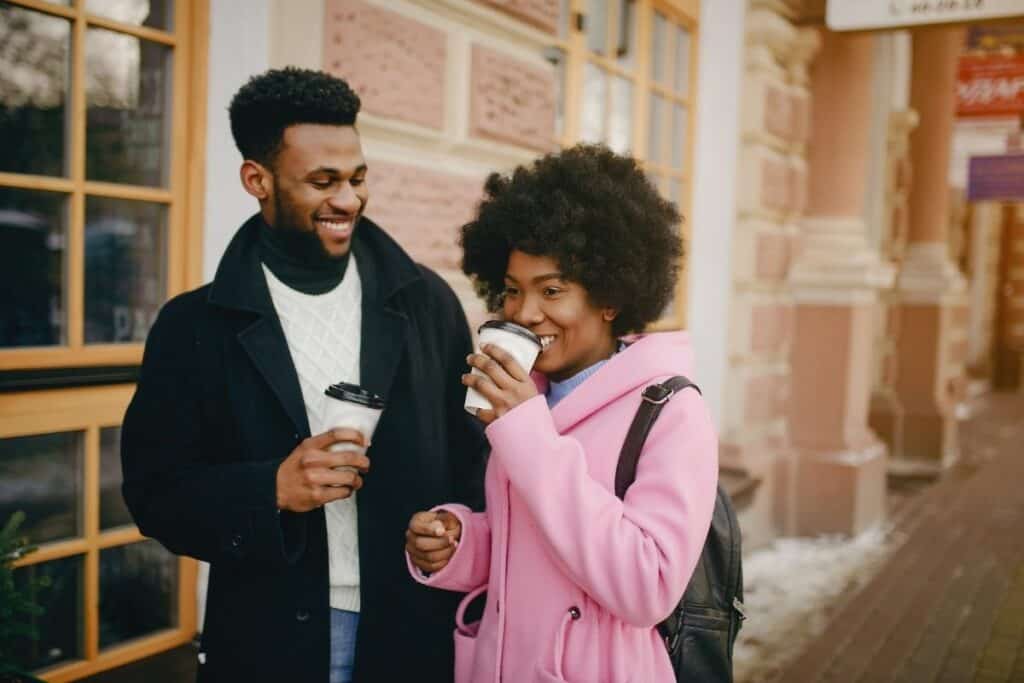 Amazon Prime Black Romantic Movies
Finding movies on Amazon Prime is another great way to spend the evening. Luckily, there are a variety of amazing romantic movies featuring black characters.
As you're planning your movie night, take a look at these Amazon Prime movies:
Based on the acclaimed novel by the same name, this romantic movie tells the story of a young couple living in 1970s Harlem as they fight for justice and the American dream.
When a successful stockbroker has a fling with a much younger man while vacationing in Jamaica, she starts to develop real feelings for him.
Watch Kevin Hart navigate the minefields of love and dating in this romantic comedy about two singles who try to make it work in today's dating game.
When a physical therapist begins to fall for her NBA all-star client, she must decide what she wants more – a successful career or love.
Set in the summer of 1957 in New York City, this movie follows the whirlwind romance between an aspiring television producer and a rising jazz saxophonist.
Monica and Quincy grow up playing basketball together in hopes of becoming professional players, all the while falling in love with each other through the years.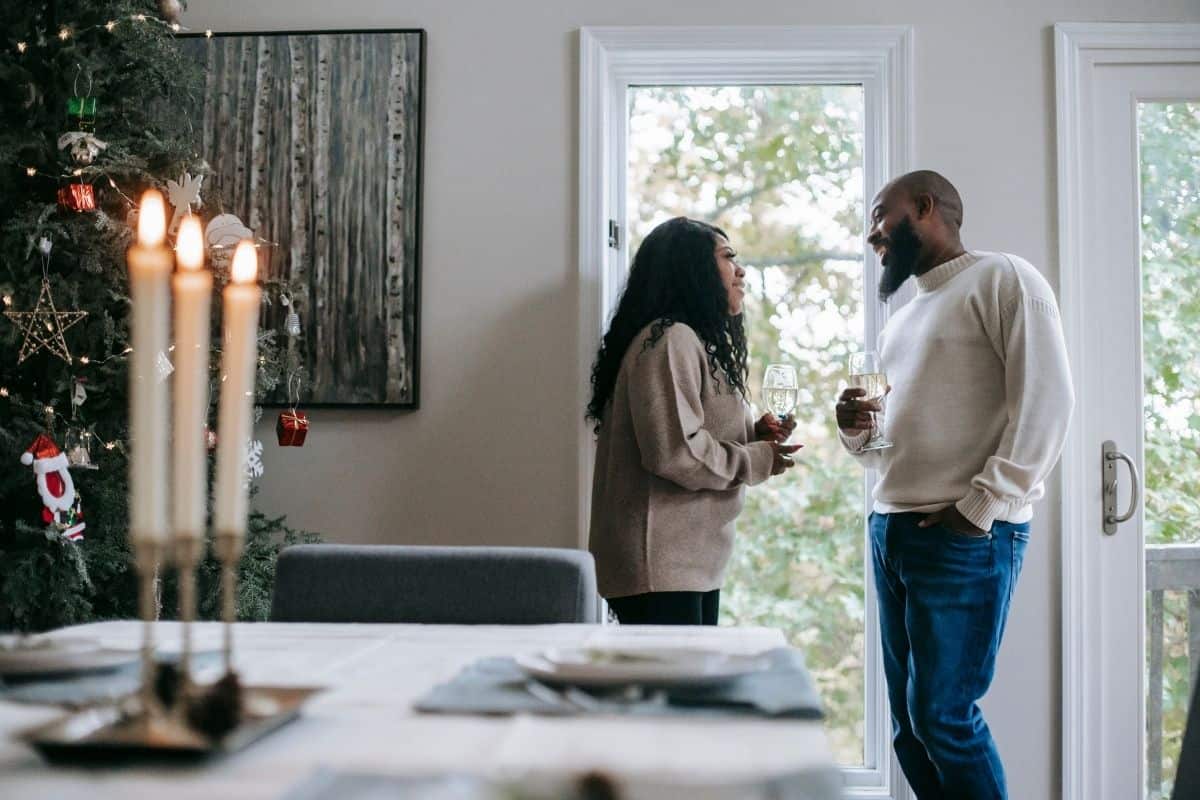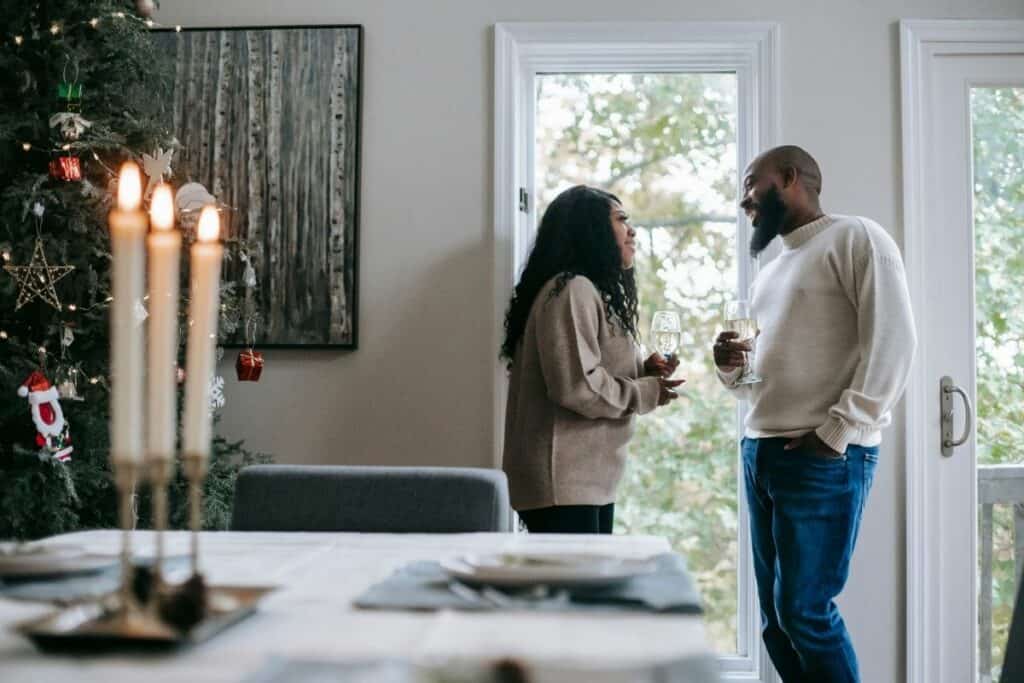 When a group of friends get together for their annual vacation, a startling revelation makes all the couples take a hard look at their relationships.
Music legends Janet Jackson and Tupac Shakur star in this drama depicting a romance between a hair dresser and an aspiring musician as they head out on a cross country road trip.
When a young black poet connects with a talented photographer in Chicago sparks begin to fly.
Two childhood best friends who share a love for hip-hop reconnect after several years in this fun romantic comedy starring Taye Diggs.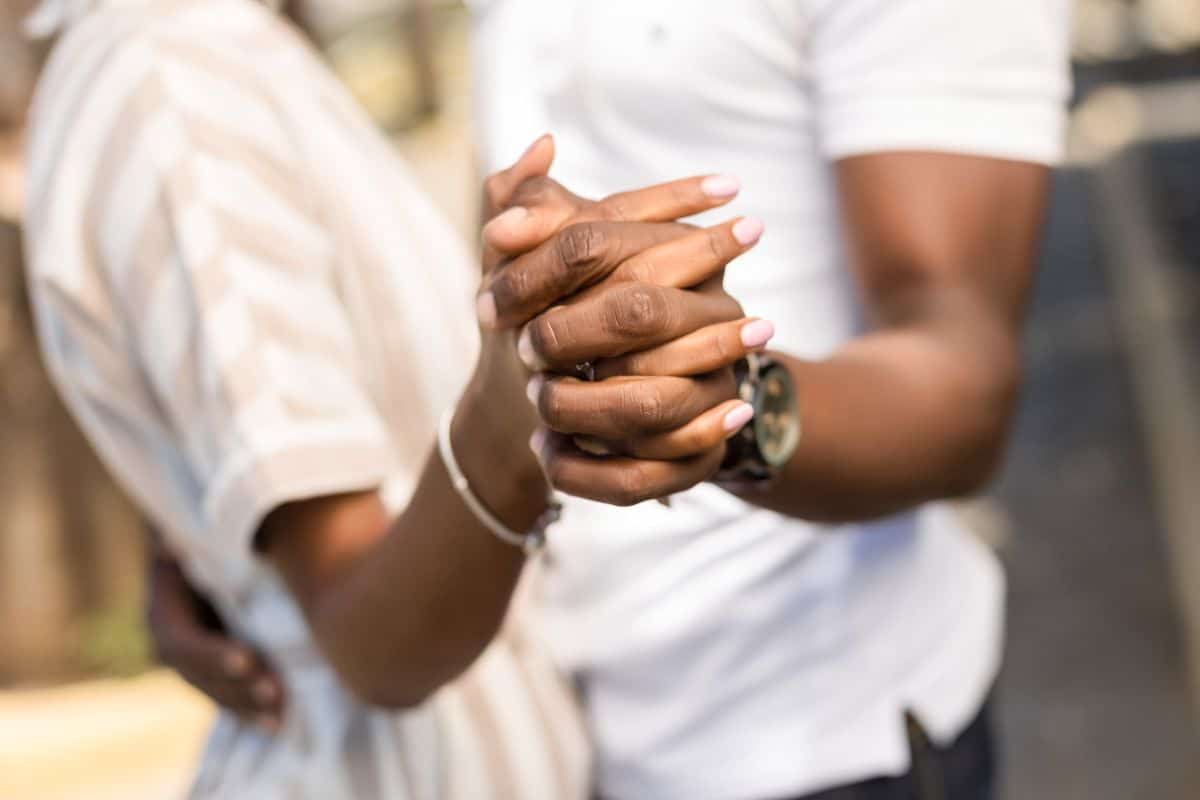 When an author returns to his hometown for the wedding of two old friends, he's worried that they'll figure out they're all characters in his upcoming novel.
While on a first date, a black man and woman are arrested.
But the date takes a dramatic when the couple escapes, goes on the run, and develop strong feelings for each other.
When a couple with wildly different upbringings begin to plan their wedding, they run into a variety of family difficulties.
A chance encounter with a cop helps a superstar singer find her courage to break free from the spotlight.
A single date enlists the help of a powerful attorney to get custody of his daughters but begins to develop feelings for his lawyer in the process.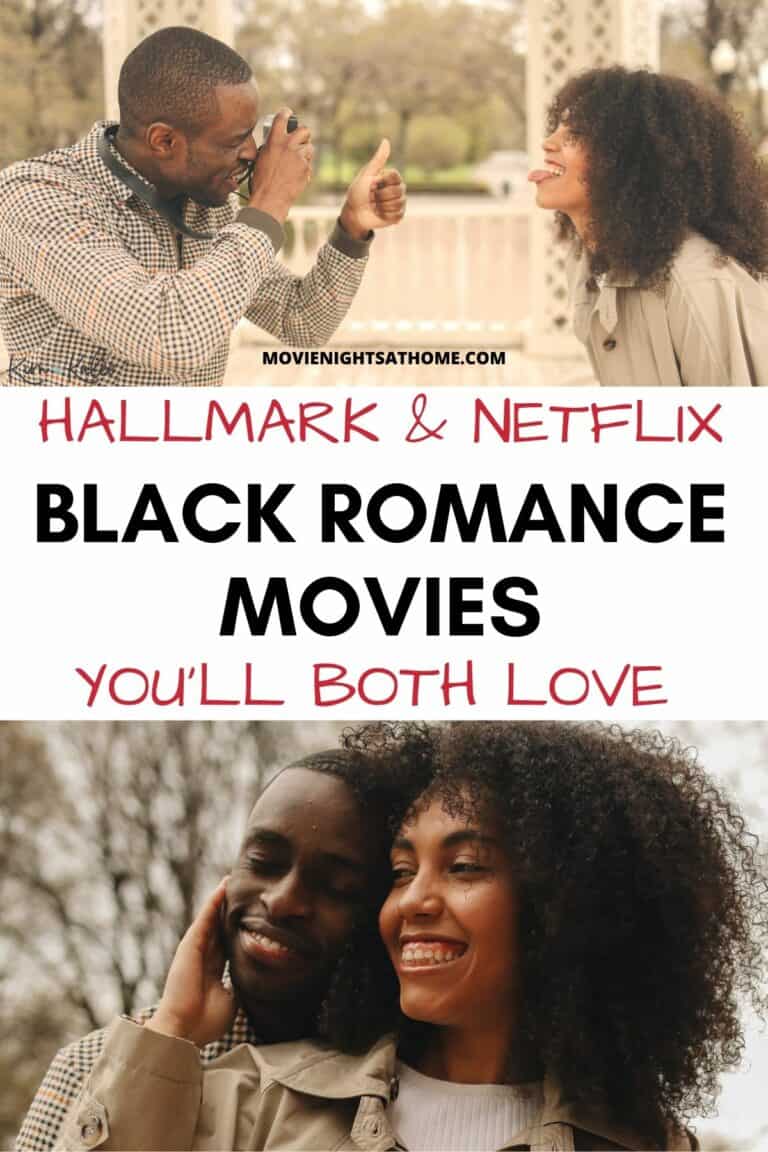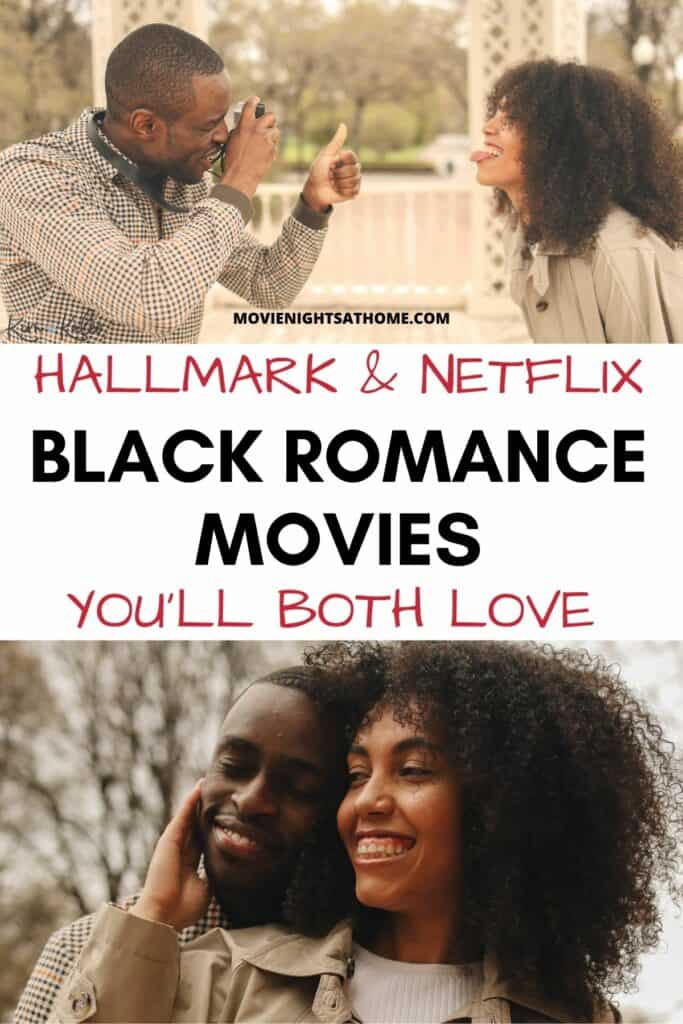 Hallmark Romance Movies
There's no better place to find a good romantic movie than the Hallmark channel! These black romances are the perfect way to enjoy some time together for Valentine's Day.
When Josie catches the bouquet at her best friend's wedding, she believes the eligible bachelor she meets at the reception is the one.
Lily's ex is cast as the groom-to-be in the wedding reality show she produces and she's forced to take a look into her past to find her own happily ever after.
When professional organizer Lauren moves back home, she meets a mover who makes it his mission to show her the beauty of Seattle.
After a love advice writer and a dating columnist meet, an instant attraction blooms but they both soon find out they've met their match.
When a news report falls for a rental scam in the Caribbean, she becomes friends with Ford – the real owner of the property.
When a regular guy is mistaken for a millionaire at a luxe hotel, he befriends the hotel concierge. Will she still love him when she finds out he isn't rich?
This isn't exactly a love story, but it does include the love of friendships! The cast and budget are wonderful for a Hallmark movie, too!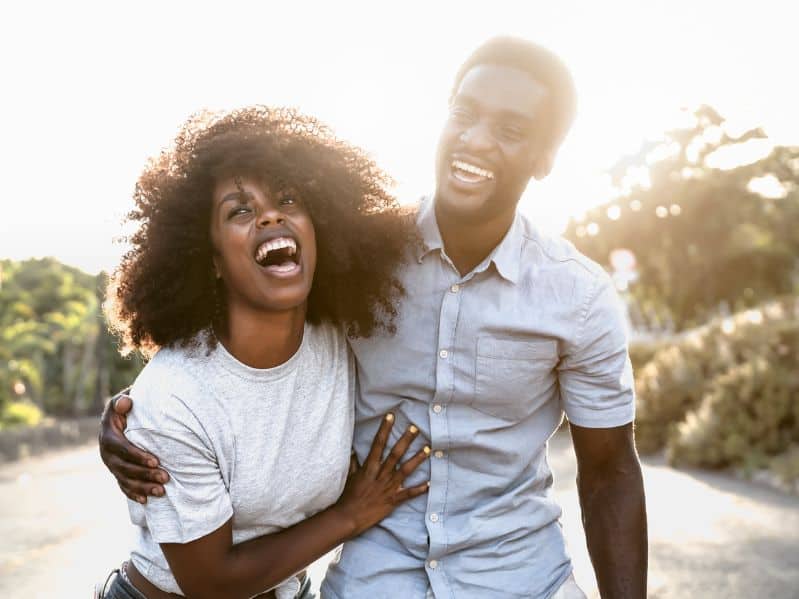 Love a good Hallmark movie?
Check out our list of Black Christmas Movies on Netflix, Hallmark, & Amazon Prime.
We hope you enjoy these best black romantic movies on Netflix, Hallmark, or Amazon Prime with your significant other.
With Valentine's Day just around the corner, it's a great way to celebrate and spend some alone time with the one you love.
What are your favorite Black Romantic Movies on Hallmark, Amazon, or Netflix?
We also have a list of 17 Romantic Movie Date Night Ideas for Couples at Home you might like!
You could also make it a family affair with the best Black Family Movies on Netflix, Hallmark, & Amazon Prime or Black History Movies for Kids, Teens & Families.