The South has given us some great stories and even better food, which means it's the perfect theme for dinner and a movie night! Combine these classic Southern movies with classic Southern dishes to create an amazing evening everyone is sure to enjoy.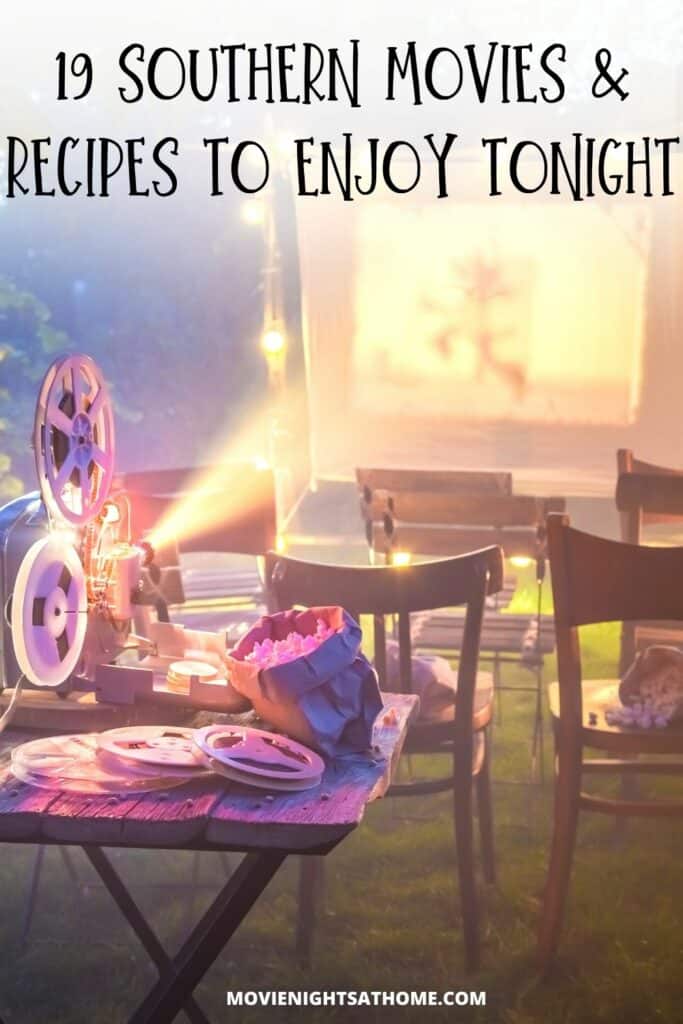 Growing up in Tennessee, we're accustomed to Southern hospitality and some amazing comfort foods! We also have some of the best romance stories in the world! So, we thought there was nothing better than a Southern movie marathon for a fun night at home!
19 Best Southern Movies & Recipes for Movie Night
These 19 classic Southern movies provide something for everyone looking for something to watch below the Mason-Dixon line while sipping on their sweet tea!

Streetcar Named Desire
Set in New Orleans, Streetcar Named Desire follows the unconventional love story between a neurotic Southern belle and a brutish Southern man.
As you watch this flick, enjoy a sweet treat with this New Orleans recipe for beignets from Cultured Table.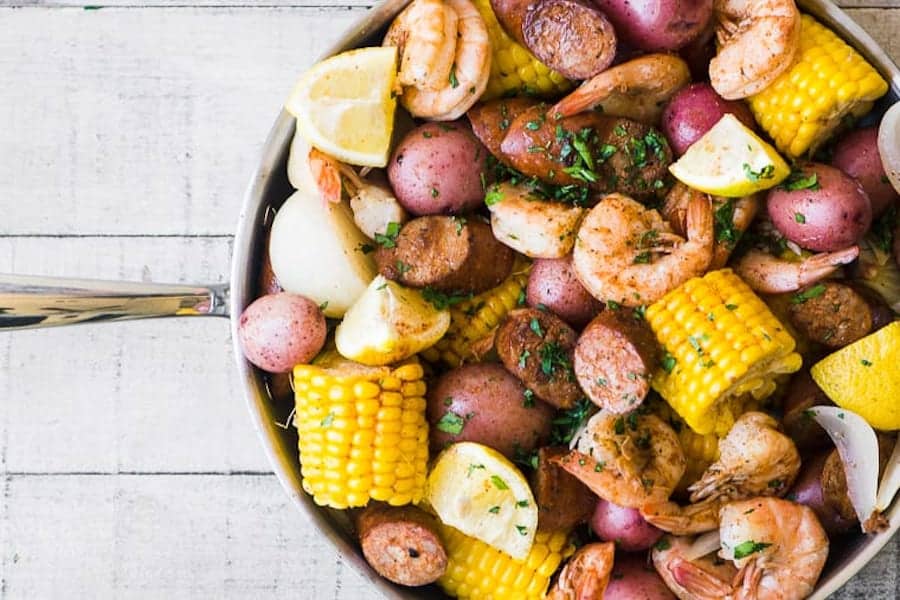 Steel Magnolias
Follow the lives and loves of three women living in small-town Louisiana in Steel Magnolias, a heartwarming and hilarious Southern story.
Create a delicious dinner to enjoy with your movie with this Southern style Low Country shrimp boil from the View from the Great Island.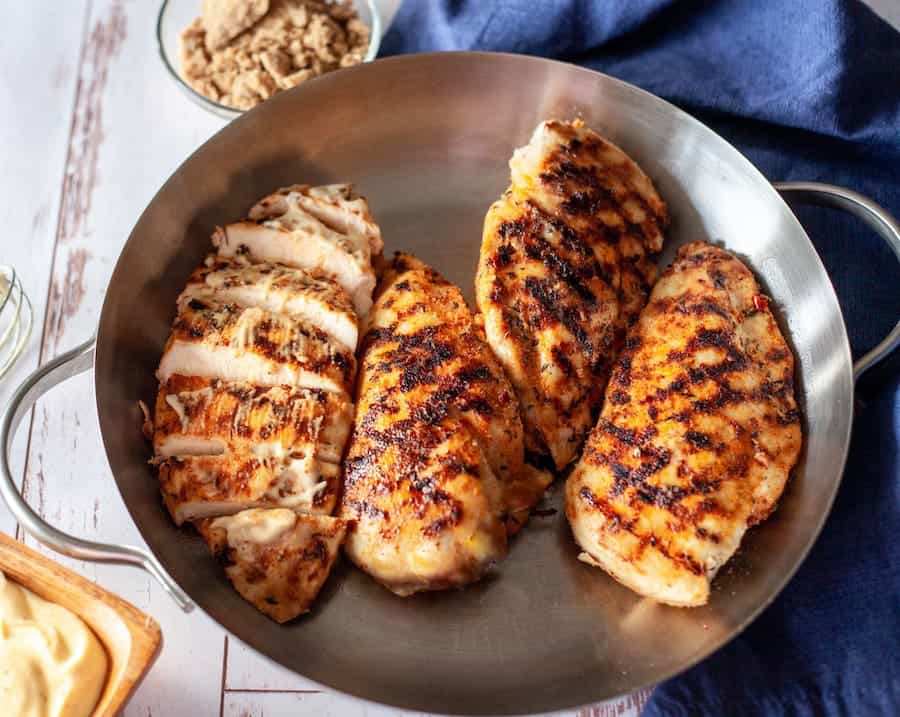 Sweet Home Alabama
When Melanie returns to her Alabama hometown after getting engaged, her Southern past turns into a comical love triangle in Sweet Home Alabama.
Enjoy the flavor of Alabama BBQ for your dinner and a movie with this delicious Alabama white sauce chicken recipe from The Sassy Foodie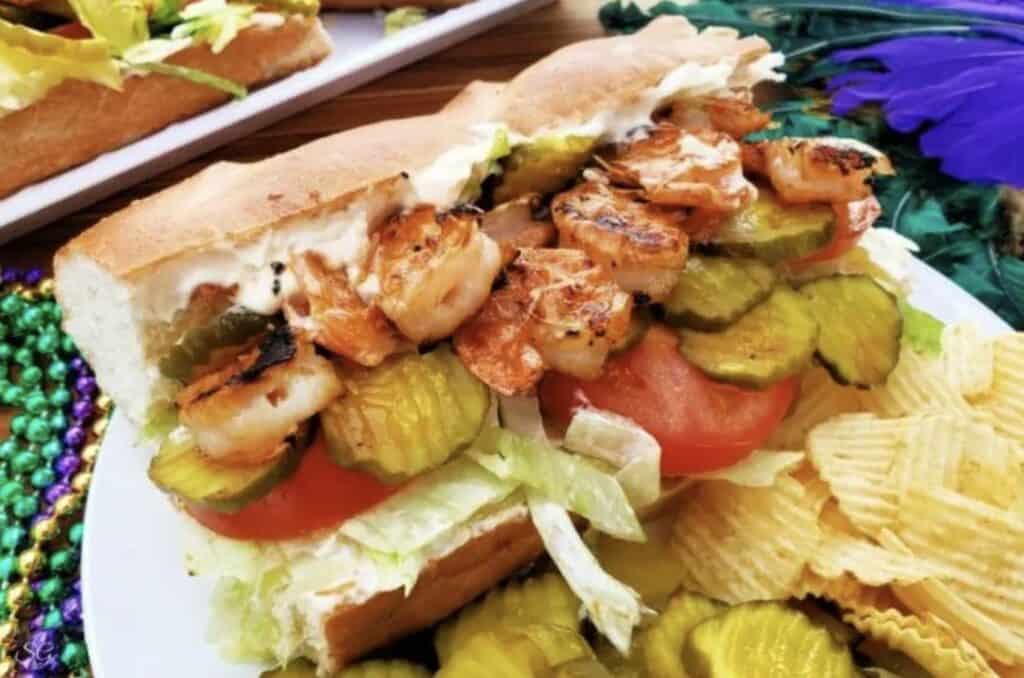 Forrest Gump
See history unfold through the eyes of a simple Alabama man in Forrest Gump.
And you can't watch Forrest Gump without enjoying some shrimp during the movie! This recipe for garlic shrimp po'boys from Scrappy Geek is a delicious Southern dinner and a movie recipe.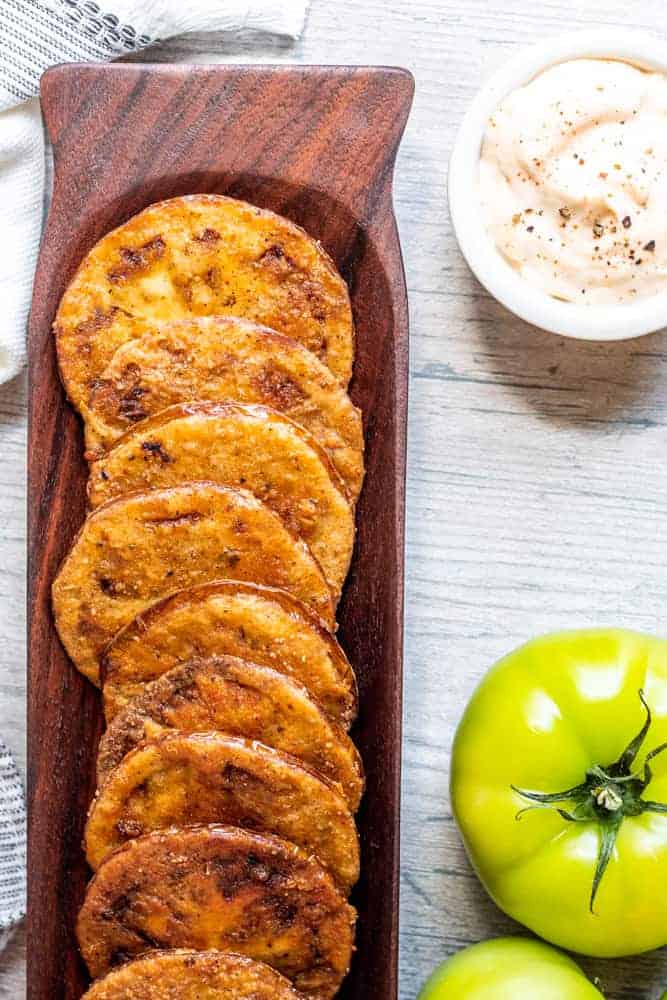 Fried Green Tomatoes
This heartwarming and funny movie lets you see Southern life through the eyes of two generations of Alabama women in Fried Green Tomatoes.
Make your own fried green tomatoes at home to enjoy with your movie with this quick recipe from Erhardts Eat.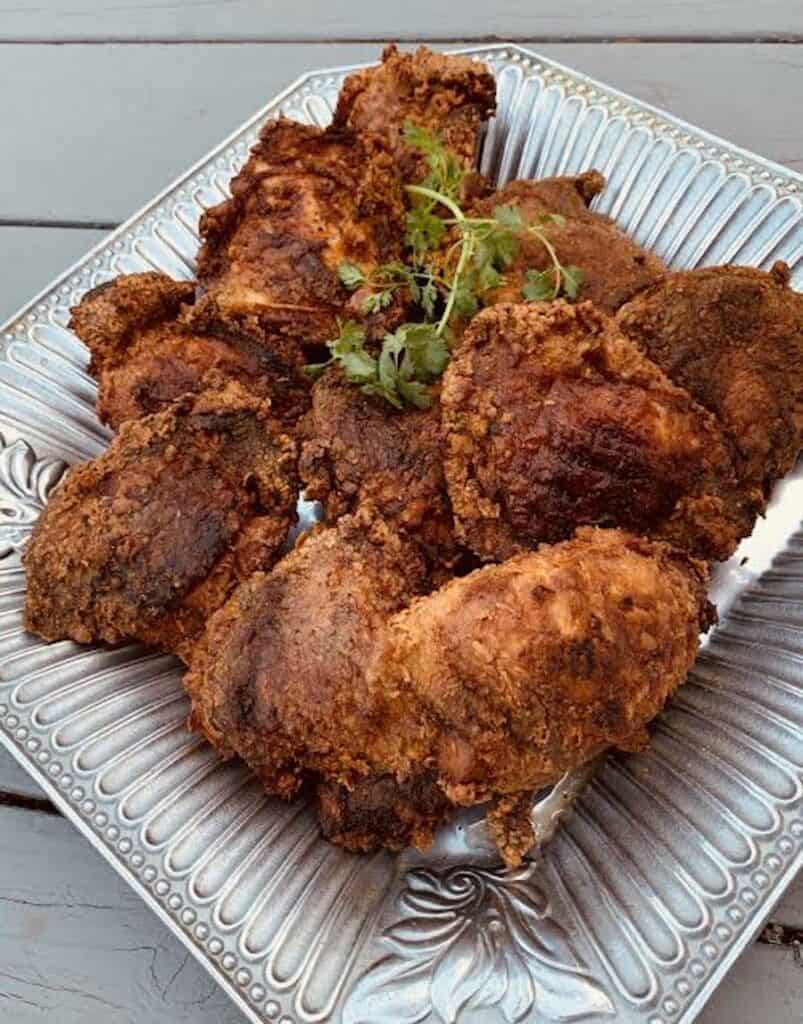 Gone With the Wind
A classic Southern movie, Gone with the Wind follows Southern belle Scarlet O'Hara against the backdrop of the Civil War.
Eat like Scarlett O'Hara by serving this recipe for Southern buttermilk fried chicken from The Art of Food and Wine for your dinner and a movie night.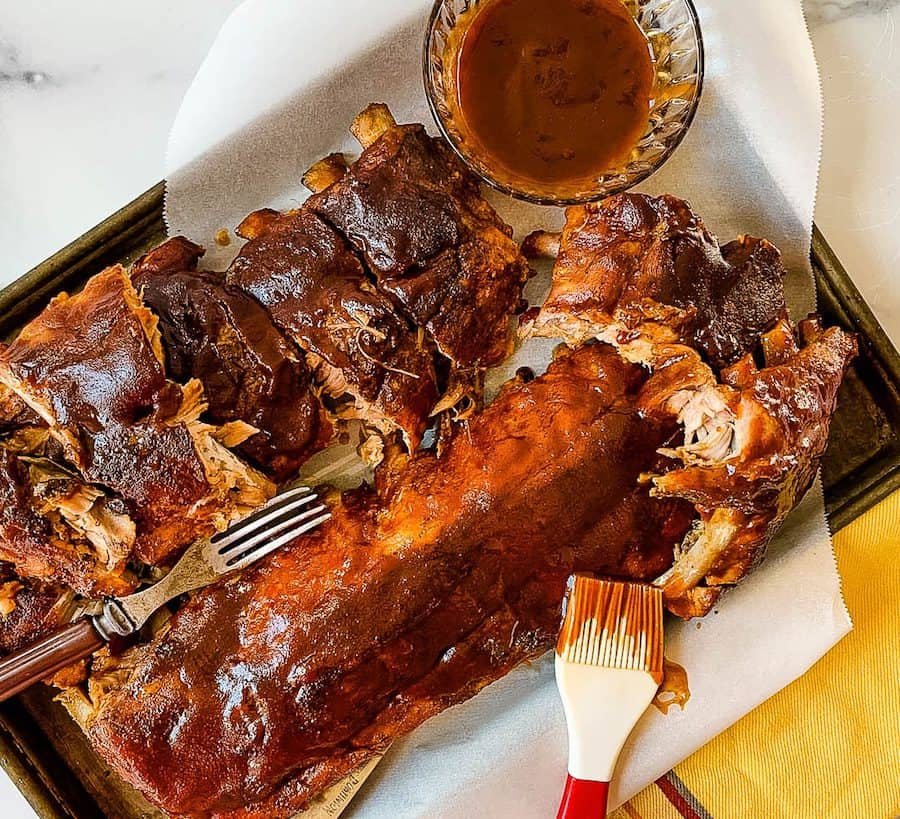 The Blind Side
A Southern mom takes in a homeless football prospect, introducing him to a new family and promising future in The Blind Side.
As you're watching The Blind Side, bring the flavors of Memphis to your home with this recipe for deep south BBQ ribs from Not Entirely Average.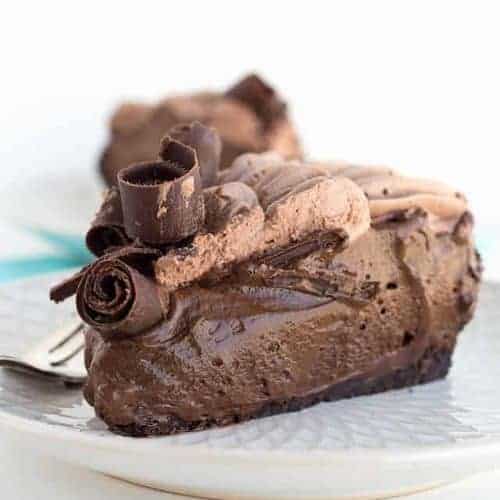 The Help
A young journalist uncovers the secrets of domestic life in 1960s Mississippi when she interviews the domestic staffs of wealthy white families in The Help.
While you probably wouldn't want to eat the chocolate pie featured in this classic Southern movie, you'll love this recipe for chocolate cream pie from Cookie Dough and Oven Mitt.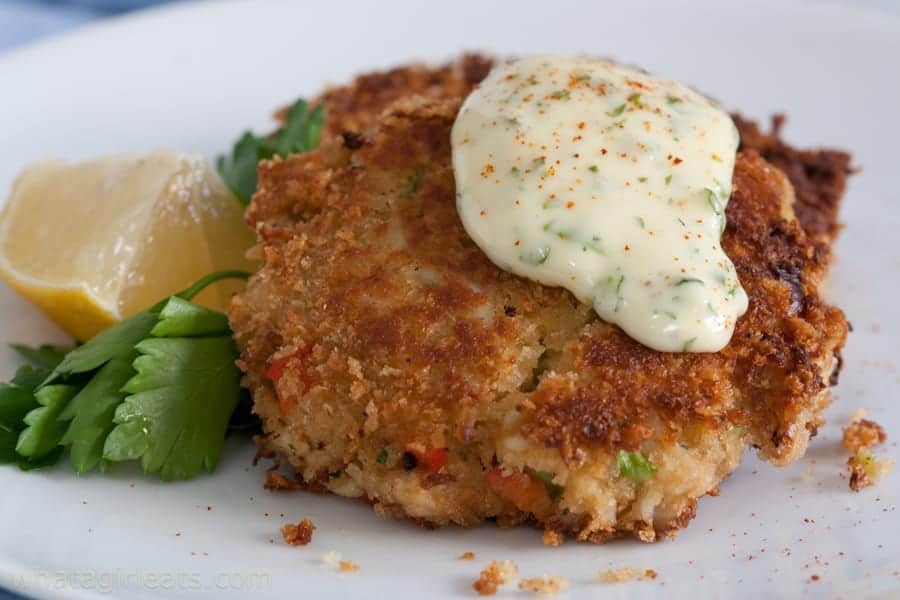 The Notebook
Two teenagers from opposite sides of the tracks fall in love and tragically forced apart in the classic Southern romance, The Notebook.
Enjoy flavors of the Carolinas while you watch this romantic movie with this recipe for crab cakes from What a Girl Eats.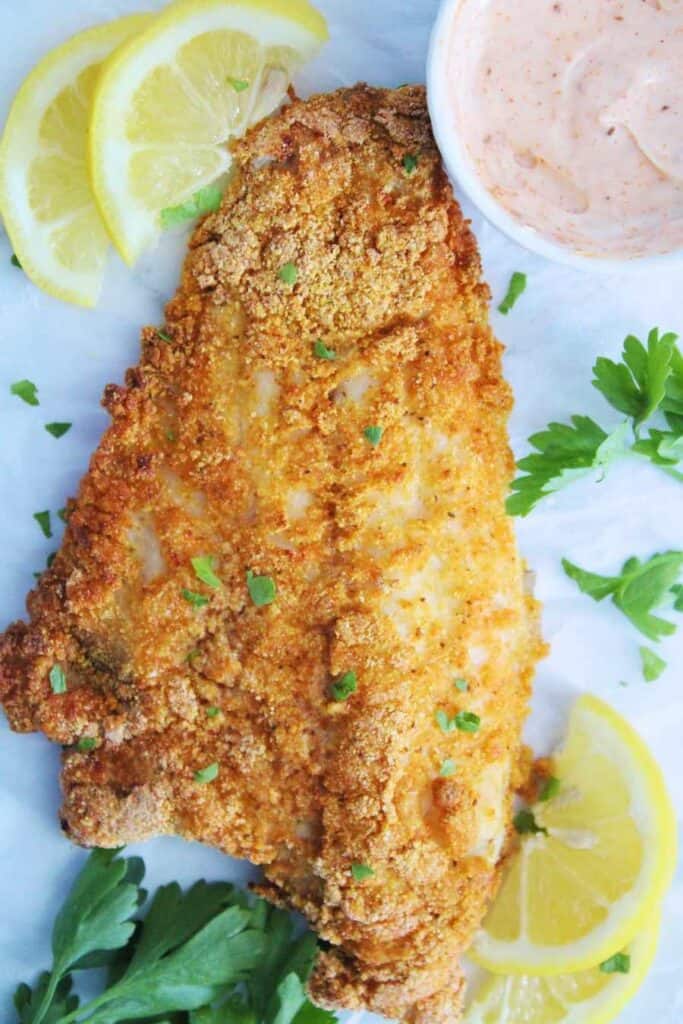 A Time to Kill
A brutal murder sparks racial tension in a small Mississippi town in the legal thriller A Time to Kill.
Enjoy the flavors of Mississippi while you watch this legal thriller with the help of this air fryer catfish recipe from The Six Figured Dish.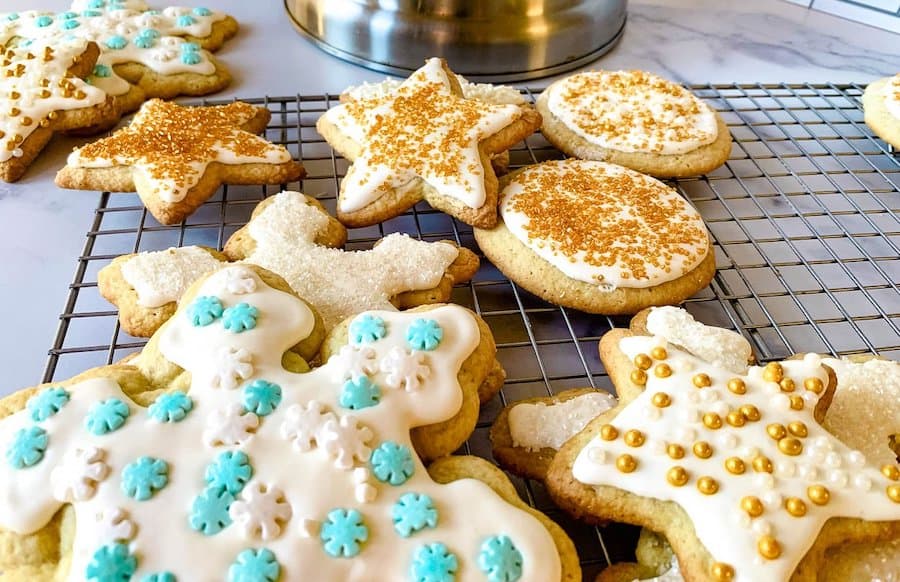 To Kill a Mockingbird
See the prejudice and injustice in 1930s Alabama through the eyes of a feisty six-year-old tomboy in the classic Southern film To Kill a Mockingbird.
Southern tea cakes are a delicious sweet treat perfect for snacking on during this movie! This old fashioned recipe from Not Entirely Average is perfect for movie night.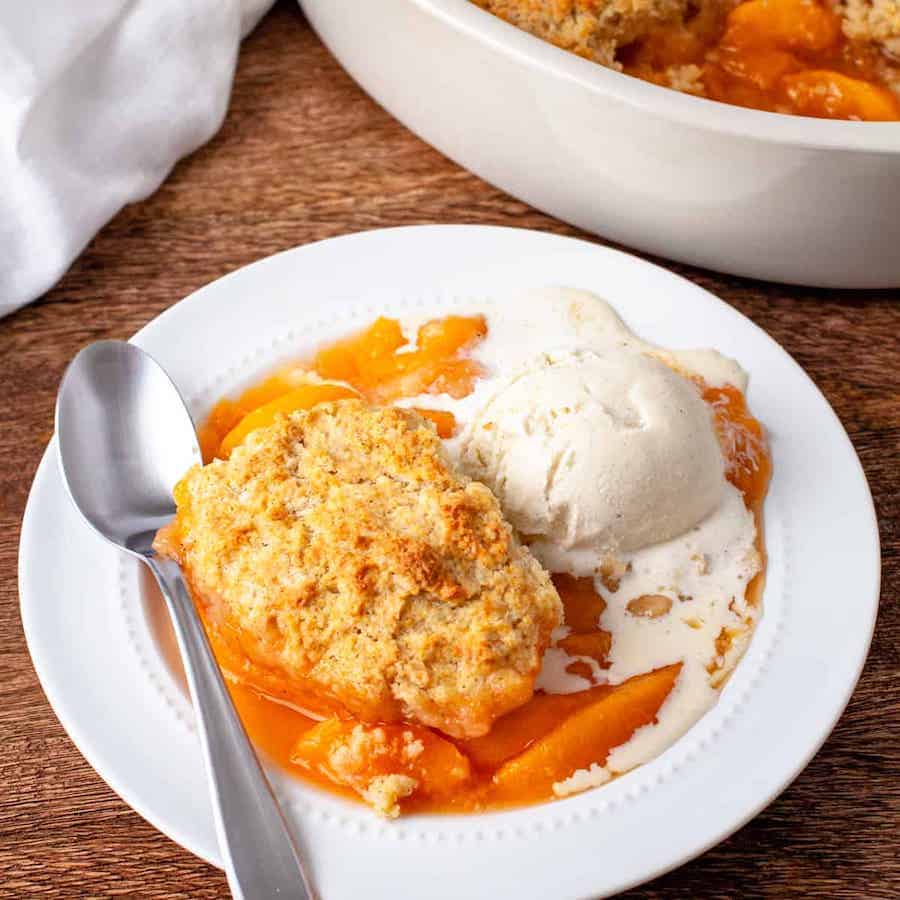 Driving Miss Daisy
As a friendship forms between an eccentric Jewish woman and her driver, the atmosphere in South Georgia transforms in Driving Miss Daisy.
With this simple recipe for peach cobbler from Dishes with Dad, you can enjoy a dessert from the Peach State while watching Driving Miss Daisy.
Midnight in the Garden of Good and Evil
A murder mystery uncovers hidden secrets throughout Savannah in the classic Southern movie Midnight in the Garden of Good and Evil.
Enjoy one of Savannah's most popular dishes – shrimp and grits – with this classic Southern recipe from Paint the Kitchen Red.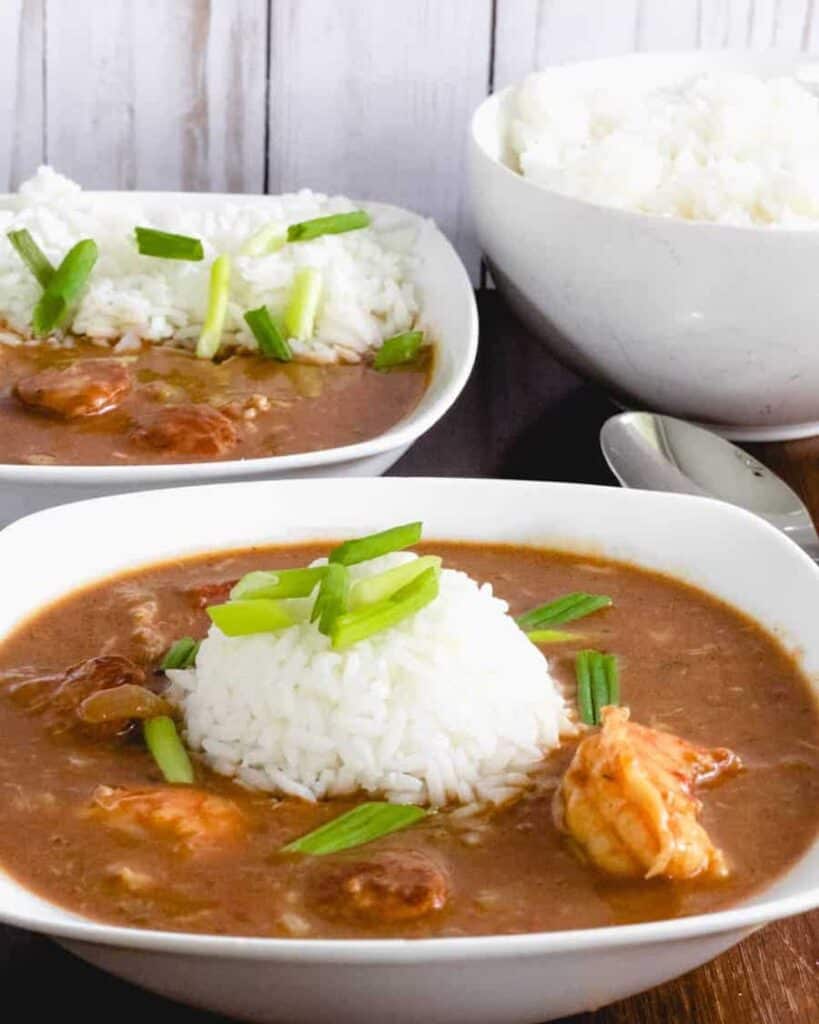 Divine Secrets of the Ya-Ya Sisterhood
A New York playwright is drawn back to her Louisiana home to improve her relationship with her mother in Divine Secrets of the Ya-Ya Sisterhood.
With this rich and flavorful recipe for Louisiana gumbo from State of Dinner, you can enjoy a classic Southern dish that pairs perfectly with your movie.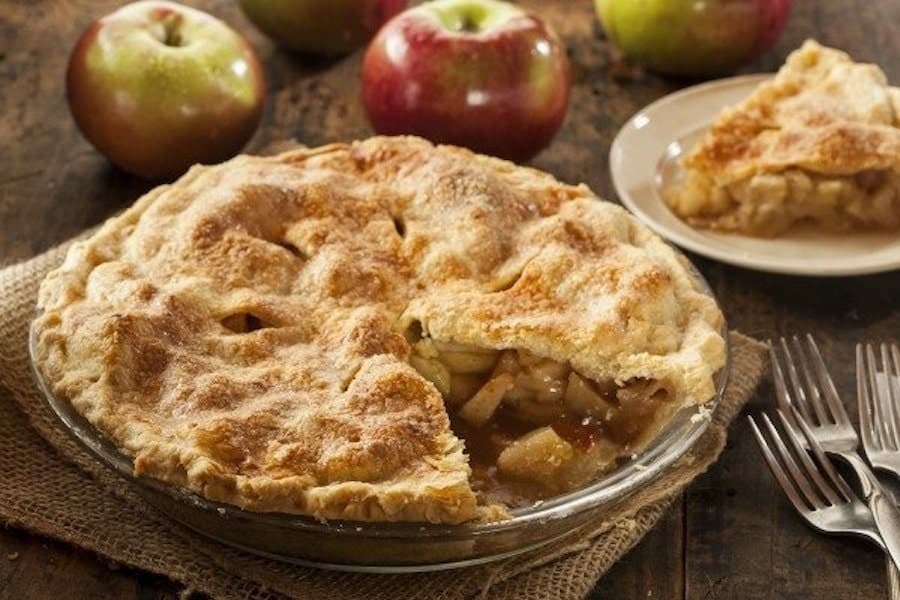 O Brother, Where Art Thou?
Three chain gang members break out of prison to hunt for missing money in rural Mississippi in O Brother, Where Art Though?
With this recipe for homemade apple pie from When is Dinner, you can enjoy a Southern sweet treat just like the characters in the movie.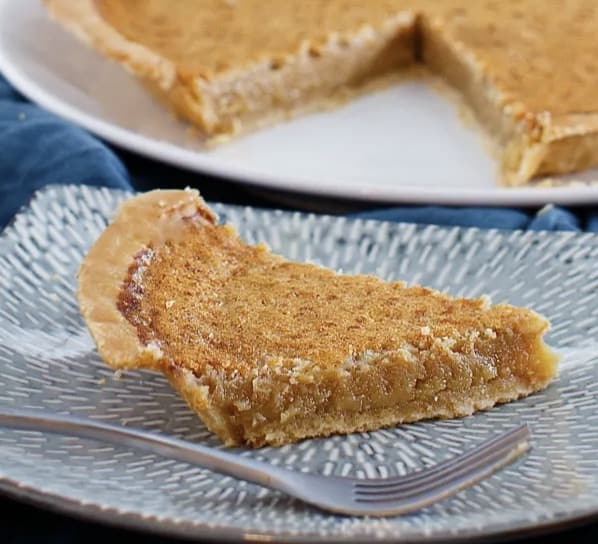 The Secret Life of Bees
A teen flees her harsh upbringing with her nanny to a Southern bee farm where she learns the mysteries of her late mother in the Secret Life of Bees.
This recipe for honey chess pie from Cooking with Carlee is a delicious way to incorporate honey into your move night menu.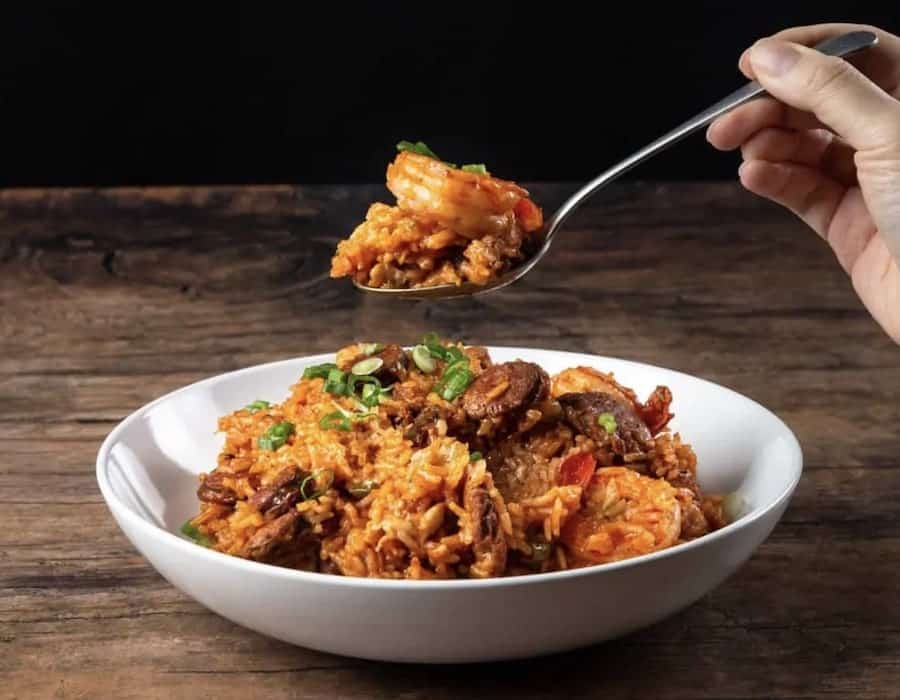 Interview with a Vampire
Learn history through the eyes of a centuries-old vampire in New Orleans in Interview with a Vampire.
Bring the flavors of New Orleans to your home while you're watching this Southern movie with the help of this recipe for Instant Pot Jambalaya from Pressure Cook Recipes.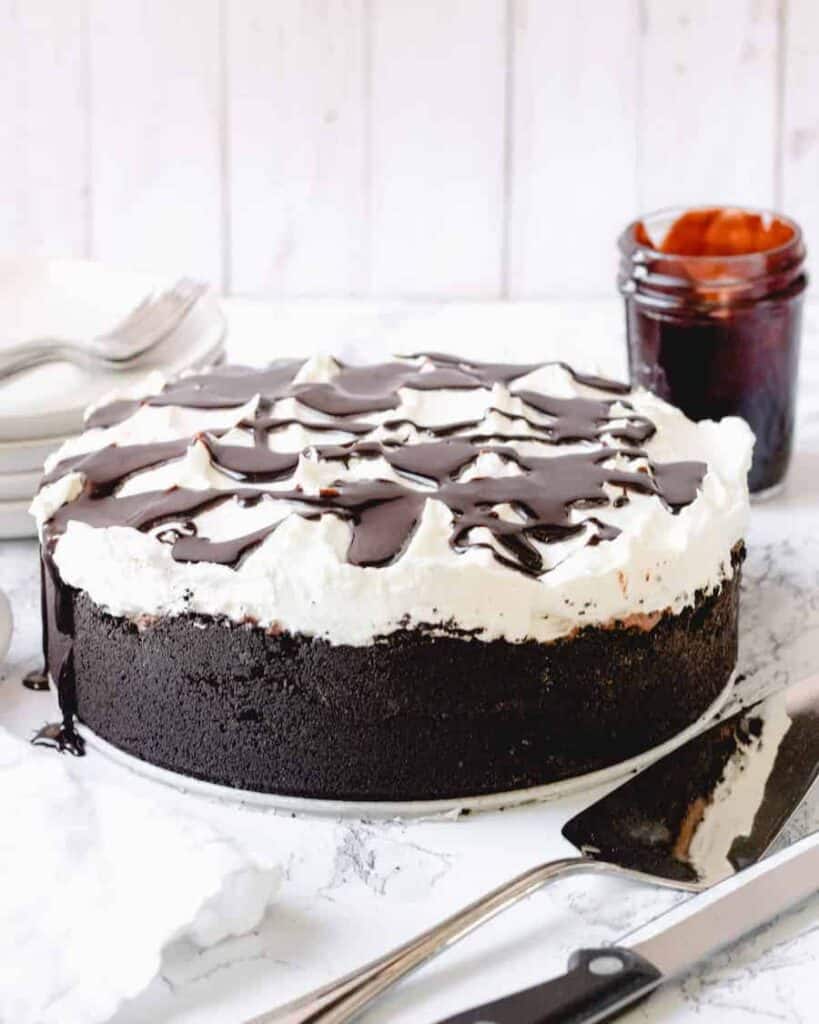 Cat on a Hot Tin Roof
A story of a Southern family in crisis, Cat on a Hot Tin Roof follows a dying plantation owner and his family struggles.
Add some sweetness to your dinner and a movie with this recipe for Mississippi mud pie from State of Dinner.
Selma
Follow the life of Dr. Martin Luther King Jr. in his fight for suffrage on an epic march from Selma to Montgomery in Selma.
Snack on some boiled peanuts to create a Southern atmosphere for your movie showing with this simple recipe from Healthy Recipes 101.
Love this list of Southern Movies and recipes? Save it for later!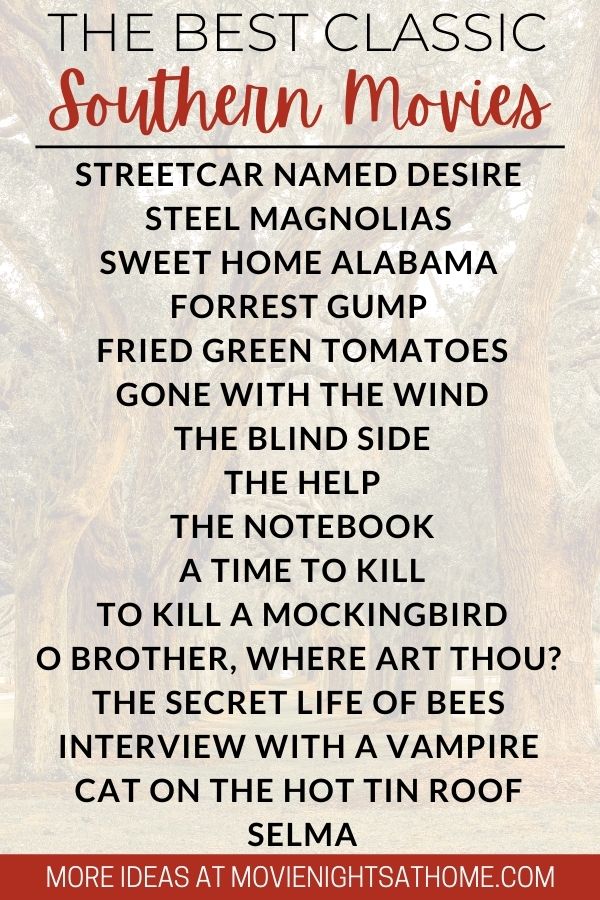 You may also like: