We've found the cutest Minnie & Mickey Mouse party food ideas and recipes for a birthday party or just a Disney family night! You and your kids will love this menu of treats and eats!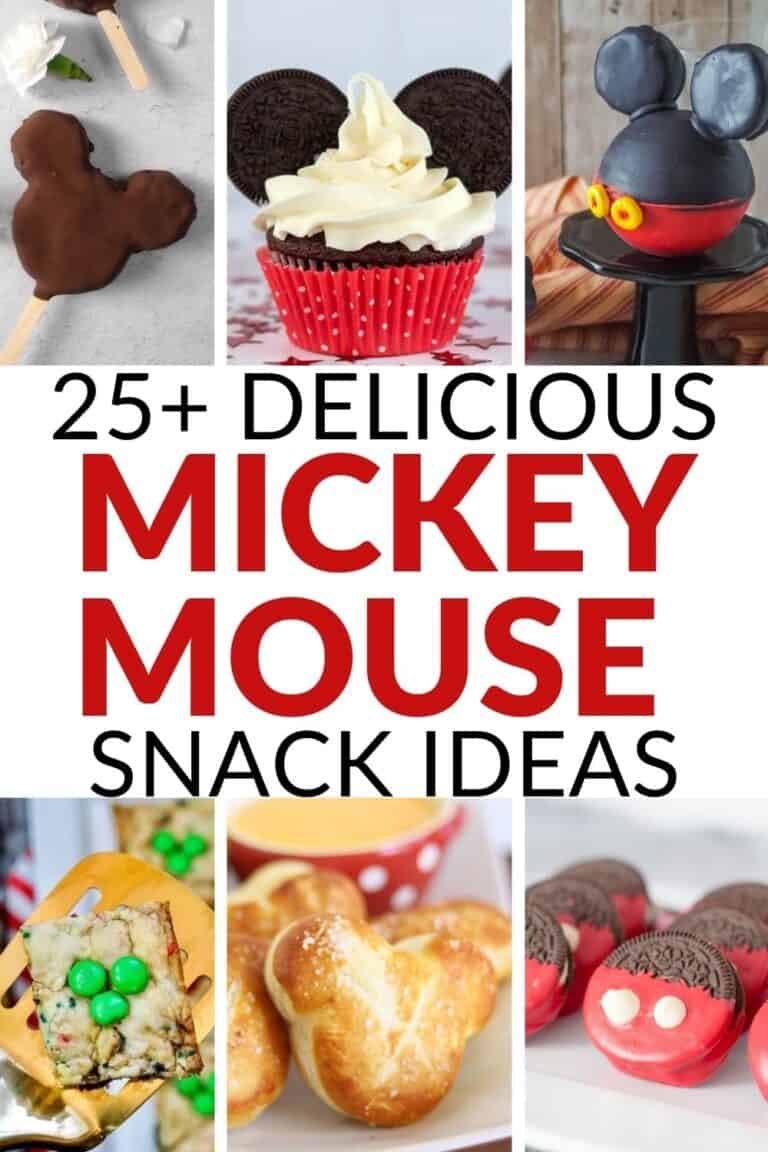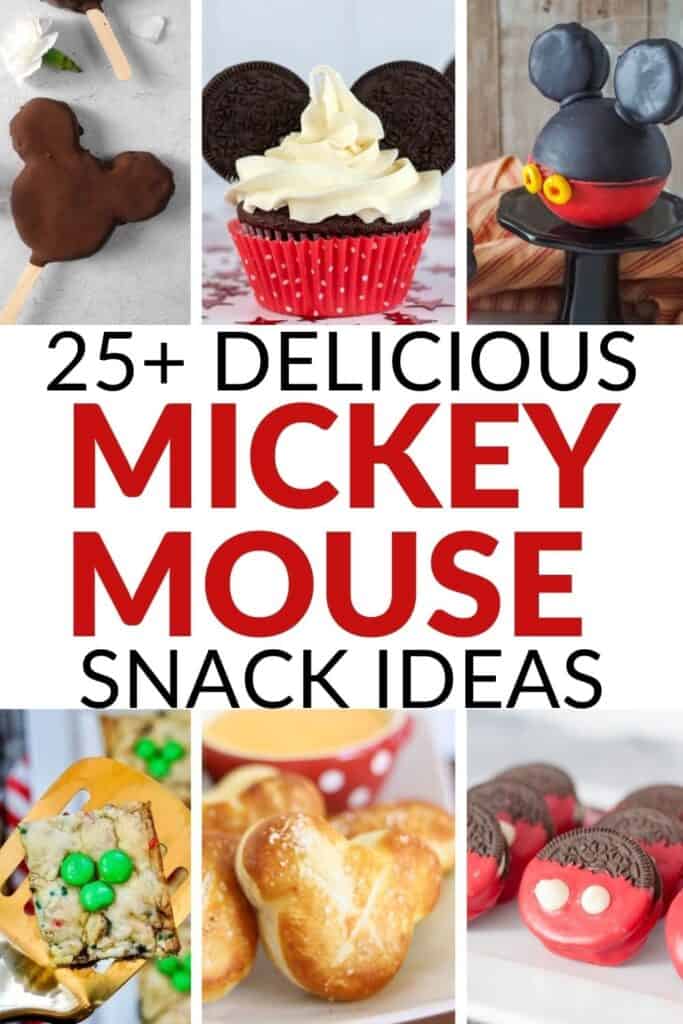 If you have a Mickey Mouse fan at home, hosting a Disney-themed night is a must! And when you're planning a party, one of the biggest things you need to think about is the menu.
With these creative Mickey Mouse party food ideas and snacks, you can make some amazing treats for your celebration. From easy cupcake ideas to Disney copycat recipes, you'll find a variety of great menu ideas to create a magical party for your favorite Mickey fan.
29+ Mickey Mouse Party Food Ideas & Recipes
We've found some of the best Mickey Mouse food and Disney park themed food to really kick up the party and celebrate everyone's favorite mouse!
Mickey Mouse Movie Night Decorations
Mickey Mouse birthday theme or movie night doesn't have to take a lot of money or time! There are dozens of cute ways to decorate — All you need is a little bit of creativity!
Instead of buying store-bought Mickey Mouse party supplies, we opted for a red, white, and black color scheme!
We chose colorful balloons for the living room and front door, as well as, decorated the table with black plates and a red table cloth to make the house the happiest place on Earth!
Did you have more Mickey Mouse Party Ideas?
Tag us in them on Instagram! @movienightsathome
You may also like: