Do you have a movie lover to buy for? These unique movie night gift ideas (that aren't DIY) help to create amazing movie nights!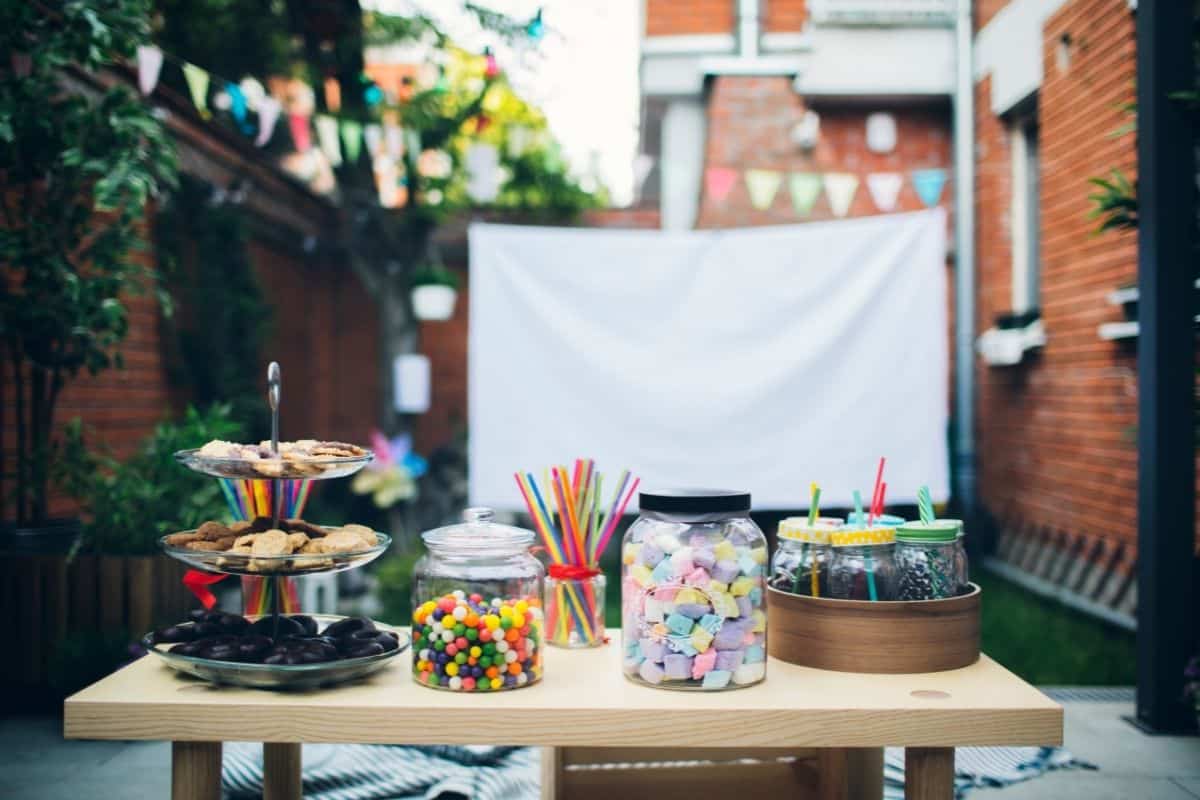 From delicious snacks to enjoy while they're watching their favorite films to fun decorations they can use to spruce up their home theater, there are ideas for every movie fan on this big shopping list!
We've also included how we personally like to package up these gifts below!
Movie Night Gift Ideas
We've found the best unique gift ideas for the movie buff in your life! The best part? You don't have to make anything!

Just click, order, and wrap up these quick and easy gifts for your loved ones!!

And if you are a little crafty, you could use these ideas to create a movie night basket for someone special!

If you are open to getting a little crafty, we have a great tutorial on how to make a family movie night gift basket!
It's super simple to create, and it's a great gift for for movie lovers, new neighbors, or teachers!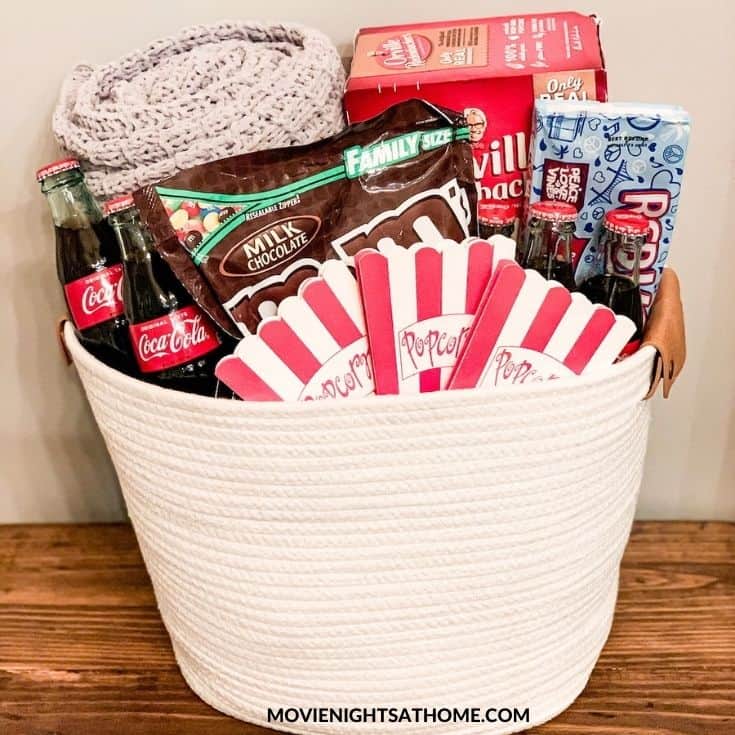 We also like to take this movie night kit to a gift exchange or back to school auction, too!
If you do a movie night basket, you'd just need to a buy few items and put them in a basket or bag!
Some items to include are:
Delicious treats or favorite candy boxes
Bags of popcorn
Popcorn boxes or a popcorn bucket
Amazon gift card to rent a movie
Cozy socks
Any favorite movies or a streaming device
The cool thing about a movie basket is you can customize it.
You could do a family night gift basket for the new family at church, or you could create a date night movie gift basket for Valentine's Day! It's something that is easy and affordable no matter the time of year.
We hope this list of movie night gift ideas inspire you and help you find the best gifts for your family and friends.
We also like to do a Hot Chocolate Basket for a Christmas movie night! It's pretty easy to put together, too!