Whether you're hosting a Christmas movie night or just want to watch a holiday movie with the family, finding great black Christmas movies is a must. Luckily, there are tons of amazing holiday movies featuring black casts and black directors.
From heartwarming romantic holiday movies to laugh out loud comedies, these African American Christmas movies on Netflix, Amazon Prime, and Hallmark are the perfect way to celebrate the holiday. Keep reading to grab your free printable checklist!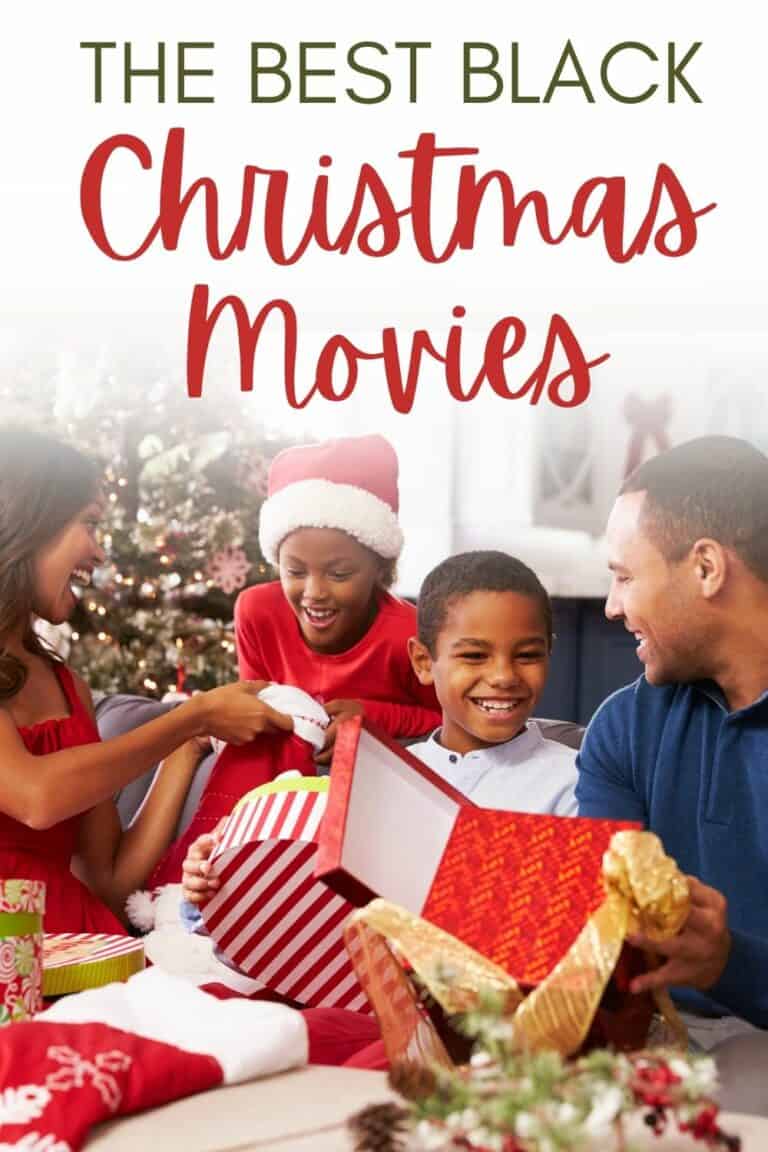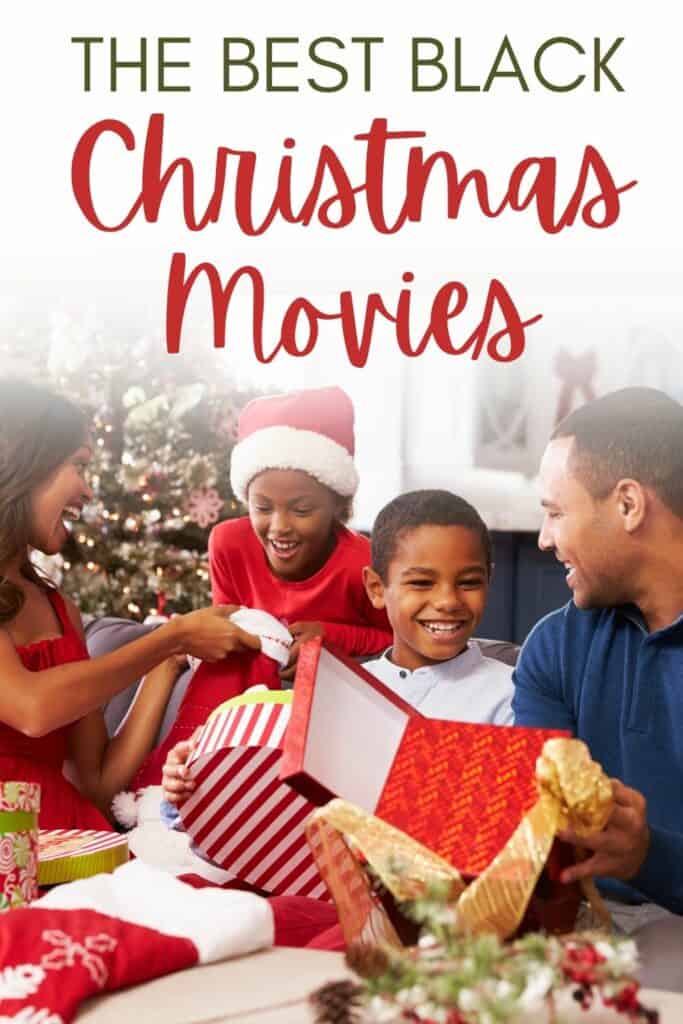 Black Christmas Movies on Netflix
Start by checking out your favorite streaming service to find a few black Christmas movies to enjoy this holiday season! These Netflix original movies offer unique stories you won't find on any other app. If you're looking for a holiday movie to watch on Netflix, try these great choices:
A widowed radio DJ and his children must turn in their luxurious life and learn to live with less during the holidays.
After his trusted apprentice betrayed him, a toymaker finds new hope when he's introduced to his granddaughter during the holidays.
A photographer who is stuck in a dead-end job inherits an advent calendar that predicts her future and points her toward love during the holiday season.
When a new shopping app becomes a success during the holidays, its creator begins to wonder whether his invention is ruining the Christmas spirit.
A political aid is tasked with shutting down a tropical base that provides airborne Christmas gifts to people in need right before Christmas.
A group of sisters try to keep their singing act together before a church Christmas pageant. Grandpa also shares his wisdom with the kids.
A surprising chemistry is sparked between an exec and her boss around the holidays.
Want more Netflix movies? Check out our Best Christmas Movies on Netflix Printable Checklist!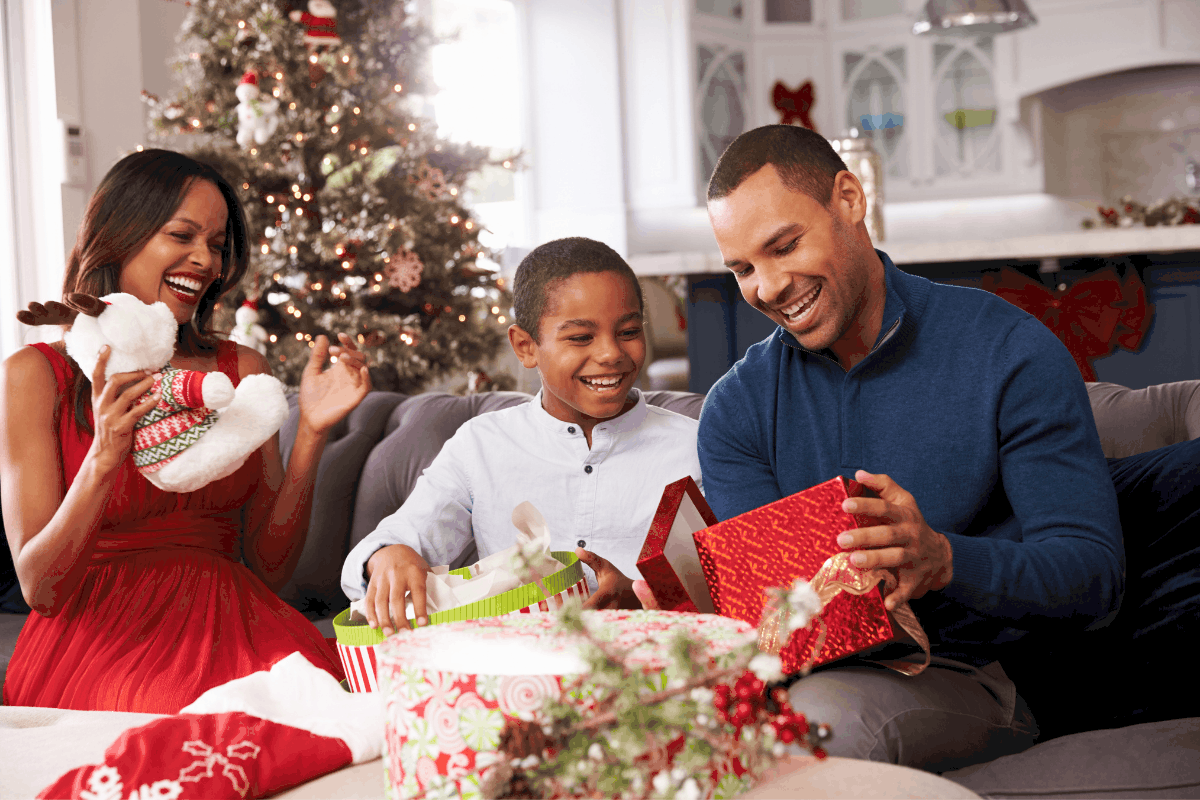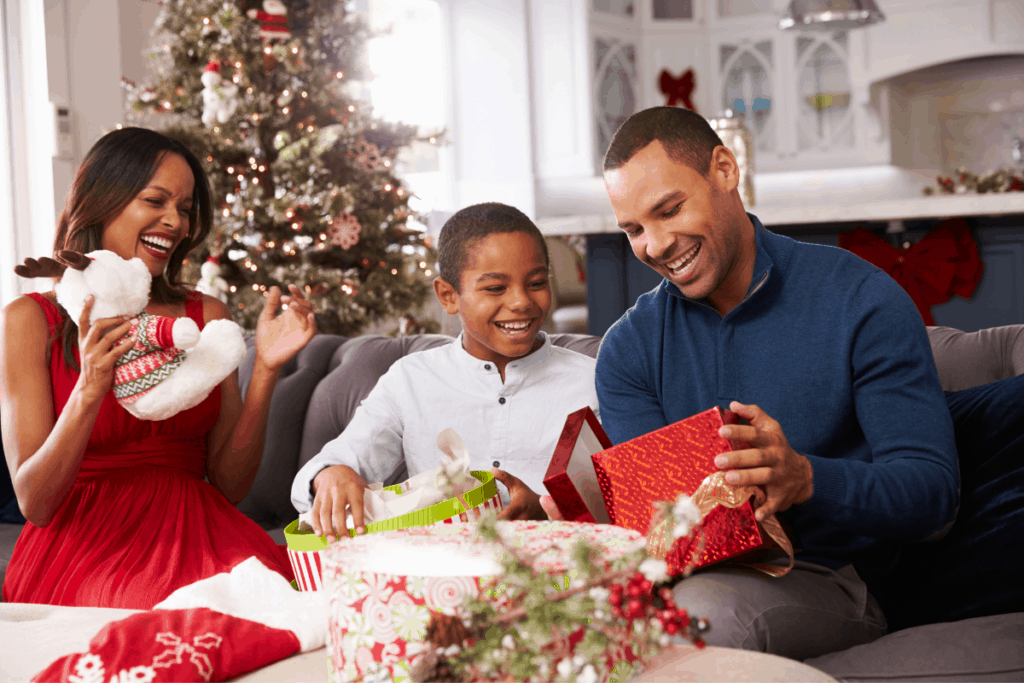 Amazon Prime Black Christmas Movies
If you can't find a movie to watch on Netflix, don't worry! You can find a variety of great black Christmas movies on Amazon, too! Watch these seasonal favorites for free or for rent on Amazon Prime:
When the Whitfields come together for the holidays, they bring plenty of baggage with them. But as they join together to celebrate, they remember the true meaning of family.
Before a group of family members gets together for the holidays, a beloved father asks one thing of his family this Christmas – to get along.
A reunion between college friends sparks rivalries and romance in this Christmas comedy.
This remake of the Cary Grant classic features Denzel Washington as an angel who comes to earth to help a reverend during the holidays.
Celebrate the holidays with crazy cousins Craig and Day-Day as they move out of their parent's house and into their own apartment.
Madea brings her own brand of humor to the holidays when she heads to the country for Christmas with her friend.
When a girl asks a department store Santa to grant her mother's wish of a perfect holiday, he works to fulfill that wish.
This updated version of the popular Langston Hughes play is set in Harlem.
When two families book the same vacation home for Christmas, they must attempt to celebrate the holidays together.
A hotel manager must fight against her childhood crush when she's put in charge of bringing a chain hotel to her Christmas loving hometown.
A single tech entrepreneur invites her family to her new home for the holidays and must deal with the drama that comes with them, all while preparing to film a video shoot of her home.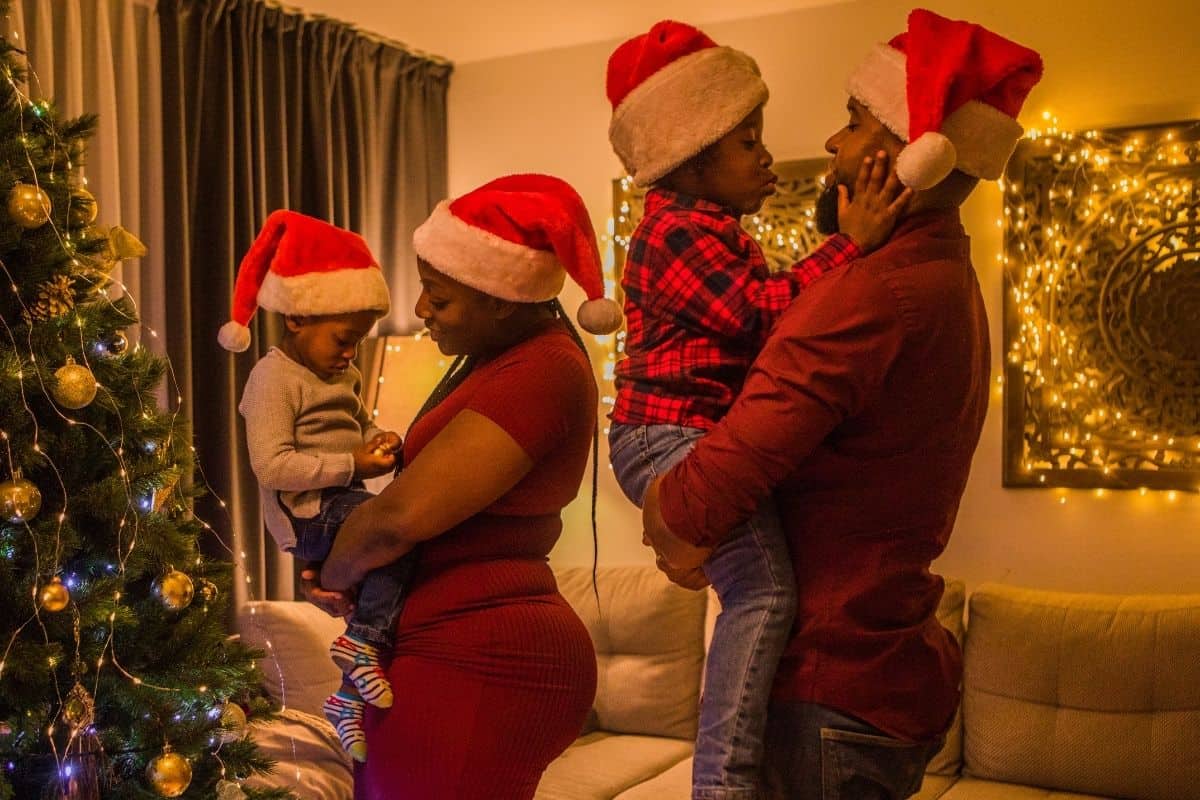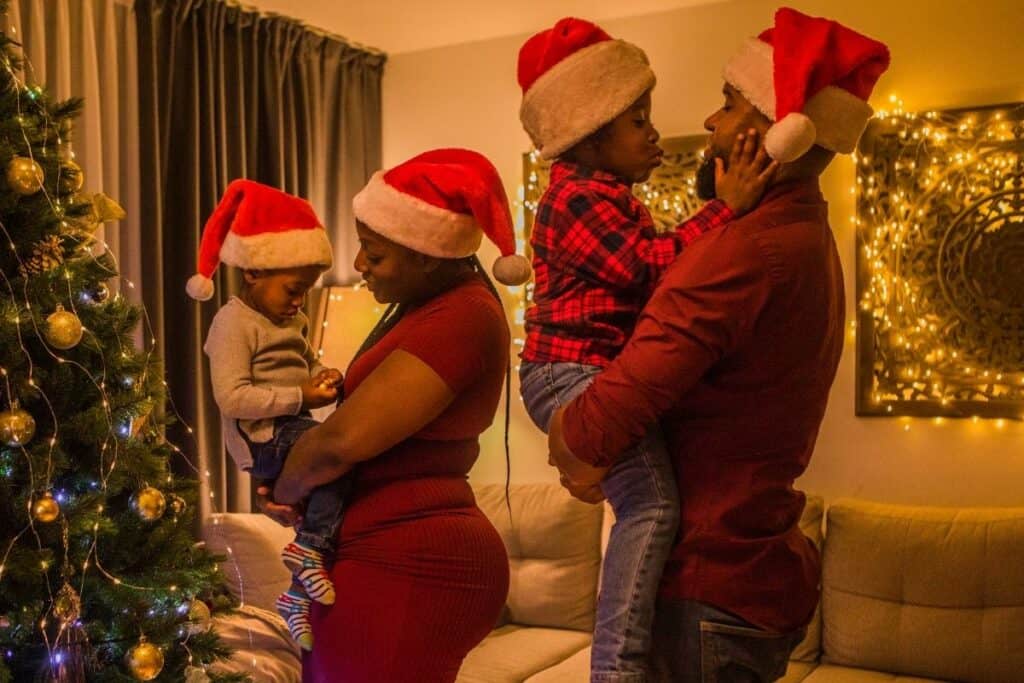 African American Christmas Movies on Hallmark
It doesn't get much better than a classic Hallmark movie to celebrate the holiday season. Check out these African American movies on Hallmark:
As she's planning the town's Christmas celebration, Erin must win over a firefighter to get the spruce tree growing on his property.
While planning a Christmas festival and trying to win the Top Winter Lodge Award, an innkeeper rekindles her love for music when her former music partner visits for the holidays.
A traveling doctor is assigned to a small town clinic for the holidays and starts to feel at home when she makes a new friend.
While following a lead for a story, a magazine reporter finds romance with a colleague and takes it upon herself to create a Christmas miracle for a lonely musician.
An architect spends Christmas with a baker and his daughter, spurring a desire for a place to call her own.
When a lawyer finds out her sister has passed away, she must fulfill the terms of her eccentric will during the holidays.
While launching the new Evergreen museum, Hannah begins to question her relationship and her future.
8. Christmas in Harmony
Harmony auditions for the chorus for the holidays, but the surprise comes when she realizes her ex-boyfriend is the director.
9. A Christmas Treasure
Jordin Spark stars as a writer who just opened up a 100-year old time capsule. She meets a handsome chef, but is their budding romance worth staying for? She has to decide where she should move after Christmas.
10. A Holiday in Harlem
Business expert Jazmin returns to Harlem for the holidays.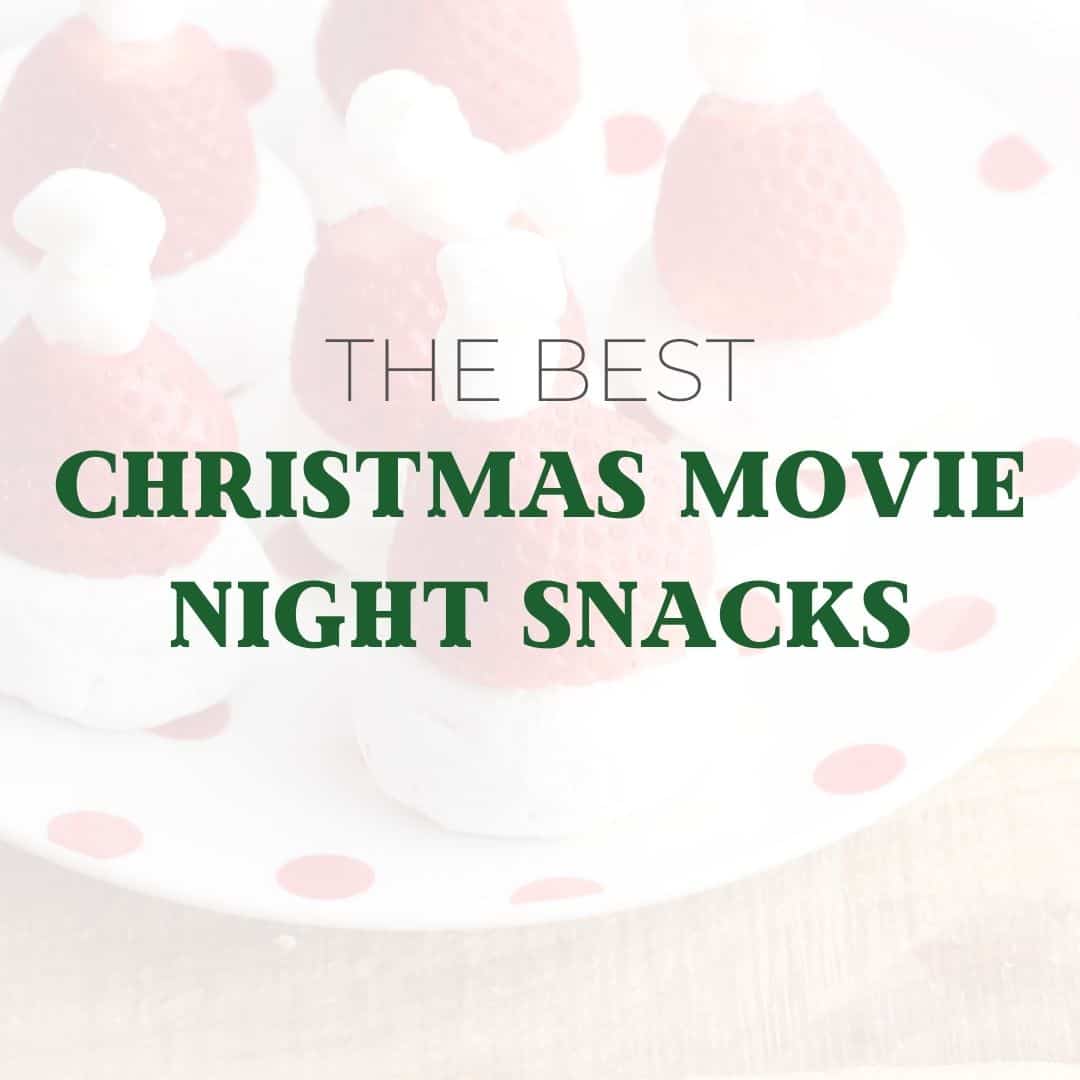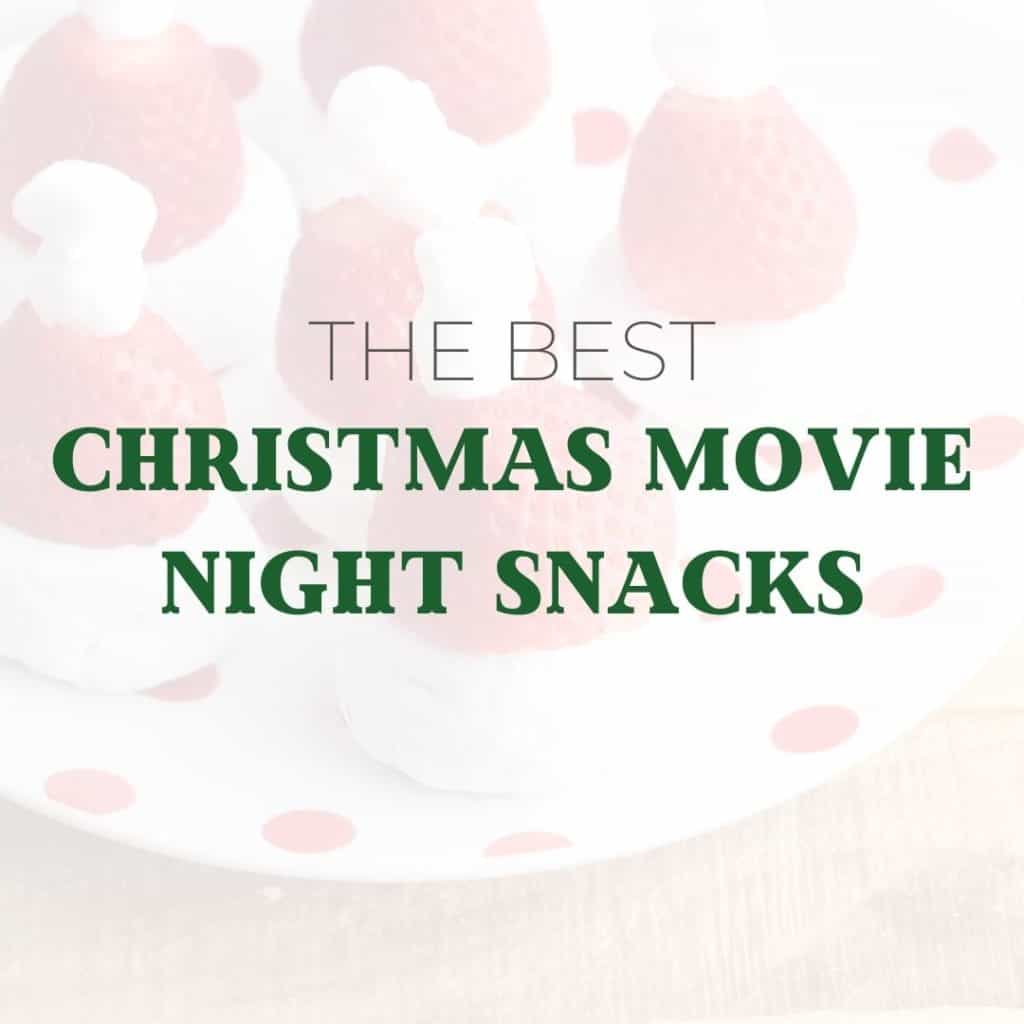 Along with finding the best movie, you'll also want to have Christmas movie night snacks!
You may also like:
We'd love to see your Christmas movie night! Tag us on Instagram @movienightsathome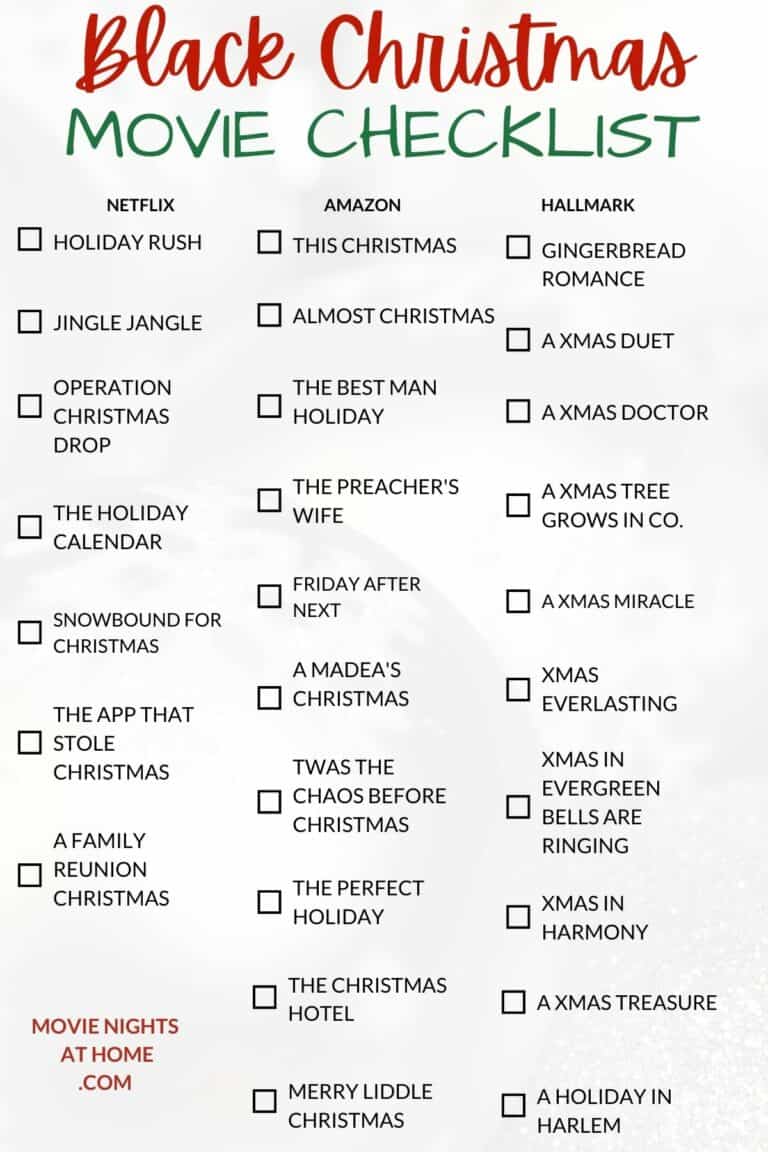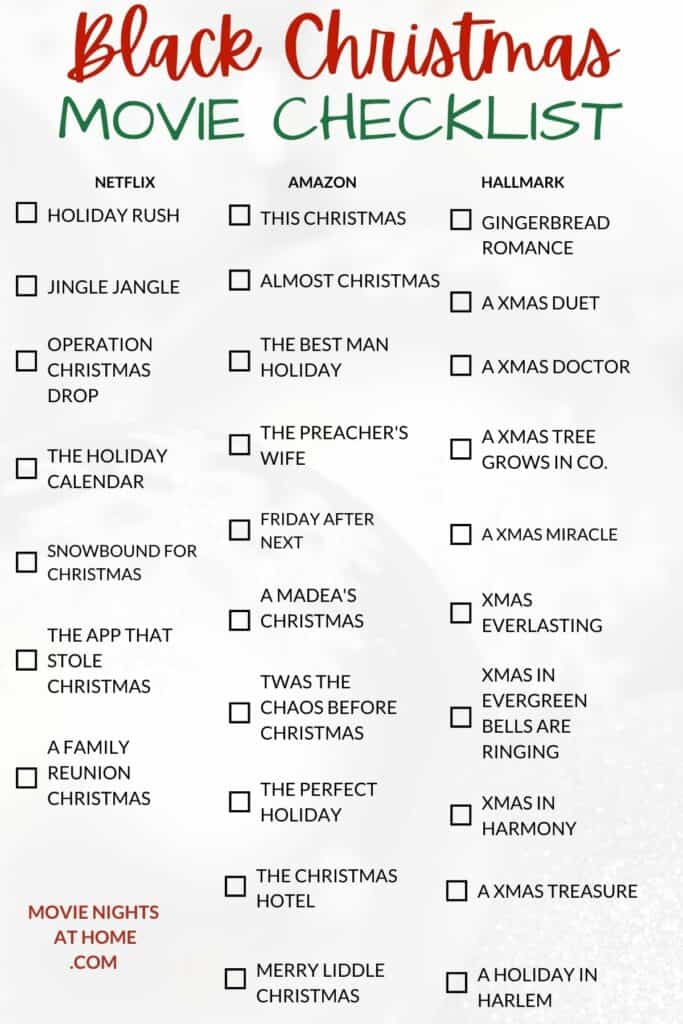 Valentines is coming up in a few months too! You may like our 25+ Black Romantic Movies or 25+ Black Family Movies!