Groundhog's Day is a fun holiday to celebrate each year. And when you add in the classic Bill Murray movie, you have the makings of a great party idea! Hosting a Ground Hog's day movie night is a great way to celebrate the transition for winter to spring. Throw an amazing party with these fun movie night ideas.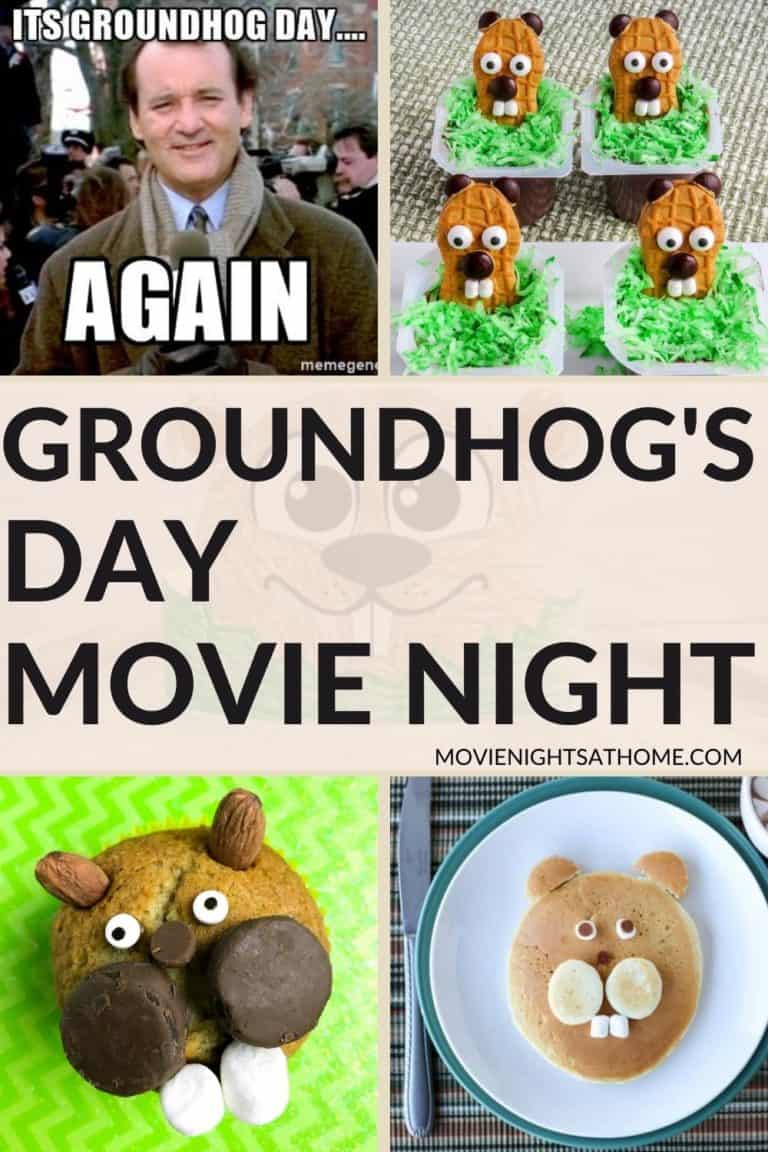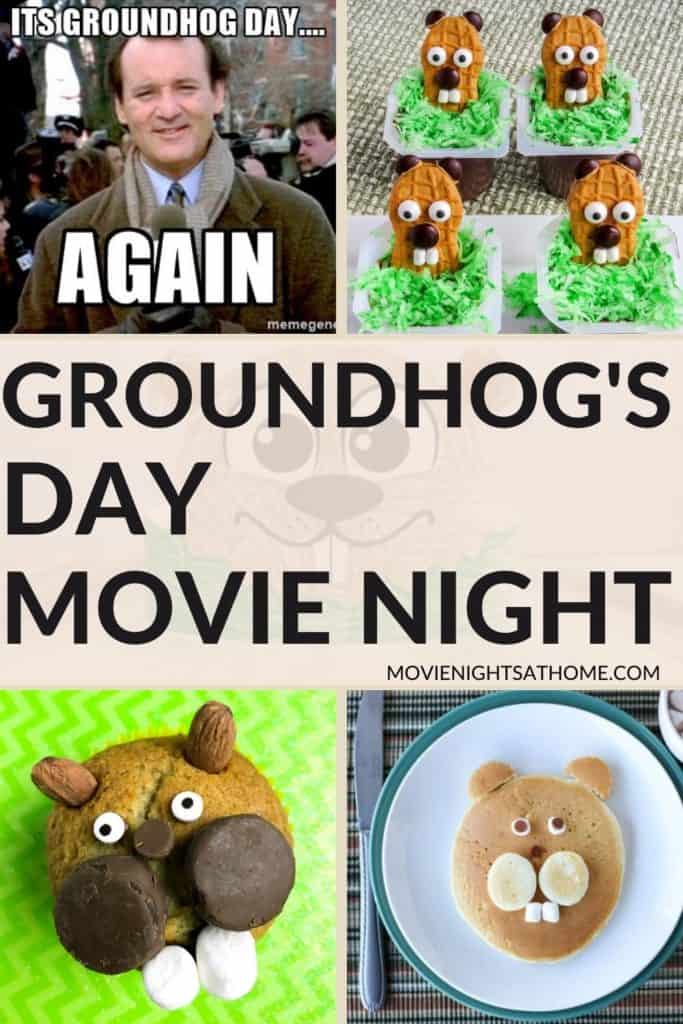 What is Groundhog Day?
Groundhog Day is a classic 90's comedy featuring Bill Murray and Andie MacDowell. In the movie, Murray plays a cynical weatherman who is stuck reliving the same day over and over again when he goes on assignment in Punxsutawney to film their annual Groundhog Day event.
The movie sees Murray at first taking advantage of the repeating day by trying to change his fate in various comical ways. Then, he begins diving deeper into the story he's tasked with covering, eventually falling for his producer. After a lot of soul searching, he begins to change his ways and earns his way out of the repeating time loop.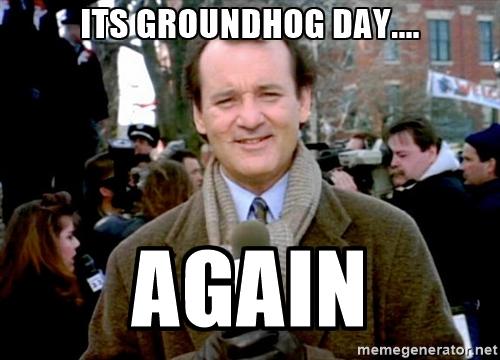 Is Groundhog Day Family Friendly?
If you're wondering if this comic movie is a good choice for family viewing, you're in luck! This movie is rated PG, which means it's great for families with older kids.
There are a few things to keep in mind with this movie, including:
Sexual content
Some swearing
Scenes showing allusions to suicide
With these things in mind, watching Groundhog Day with your kid can be a fun way to celebrate the holiday! But while this movie is kid-appropriate, adults will enjoy Bill Murray's antics, too, which means it's a great movie night choice for any age.
5 Fun Groundhog Day Food Ideas
When hosting a movie night, finding fun food to eat is a must. That means it's a good idea to come up with some unique recipes to serve for your event. These food ideas are a great option to enjoy while watching Groundhog Day. We're in love with these Groundhog's Day cupcakes, but you can also keep the menu super simple!!
1. Popcorn and candy
You can't go wrong by eating some popcorn and candy for your movie night! These classic movie snacks will make you feel like you're watching the movie right in the theater.
2. Breakfast for dinner
Since much of the movie takes place at the bed and breakfast where the main character is staying and a diner, you'll see lots of breakfast food in Groundhog Day. Use that as part of your movie night theme by serving breakfast for dinner while watching the movie. Serving pancakes, donuts, bacon, and eggs will match your meal with the food the characters on screen are eating.
We absolutely love these Groundhog Day Pancakes! If Punxsutawney Phil does predict another six weeks of winter, at least you'll have these cute pancakes and some hot chocolate to cheer you up!
3. Coffee flavors
Coffee is a recurring element in the movie making it another great food choice for movie night. Serve hot coffee or coffee flavored desserts, like ice cream, while watching the movie.
4. Groundhog themed treats
Use the movie's other character, the groundhog, as the inspiration for your movie night food. These cute groundhog pudding cups from Oh My Creative would make a fun family-friendly treat!
We also love this Groundhog's Day snack mix for a movie night!
5. Groundhog cookies
Grab some groundhog shaped cookie cutters to make your own gingerbread or sugar cookie groundhogs for movie night.
7 Unique Groundhog Day Activities
Your movie night doesn't have to be all about the film! Having a few activities on hand is a great way to get ready for the movie to play. These Groundhog Day activities are a fun way to build the excitement for the film.
1. Create your own groundhog headband to wear for the movie
Your kids will love wearing this cute groundhog headband from Simple Everyday Mom while they watch the movie during movie night!
2. Watch the real Punxsutawney Phill see his shadow
If you'll be hosting your Groundhog Day movie night on Groundhog Day, make sure to check out what the real Punxsutawney Phil sees. You can watch the event in real time by waking up early and tuning into the news or watch the video online later to add to the excitement of movie night.
3. Print out some coloring sheets
Coloring is a great way to kick off movie night with kids. Keep your kids entertained before (or even during) the movie with the help of these Groundhog Day coloring sheets from Buddy Mama.
4. Make a groundhog puppet
Puppets are fun to make and play with! Make your own groundhog at home with this fun groundhog puppet craft from Family Focus Blog.
5. Do a groundhog word search
Get ready for movie night with a fun printable activity. Have fun searching for Groundhog Day words with the help of this printable wordsearch from Two Kids and a Coupon.
6. Set up some groundhog-themed party games.
Playing fun party games like groundhog toss, is a great way to have some fun before the movie starts.
7. Don't forget the party decorations.
You can't have a party without decorations! Add some Groundhog Day decorations to celebrate the occasion and dress up your house for movie night.
You may also like: