Family vacation movies are hilarious because they're relatable! Get ready to laugh with these comedy travel movies family movie night! With 74 to choose from, you can find something you all will like!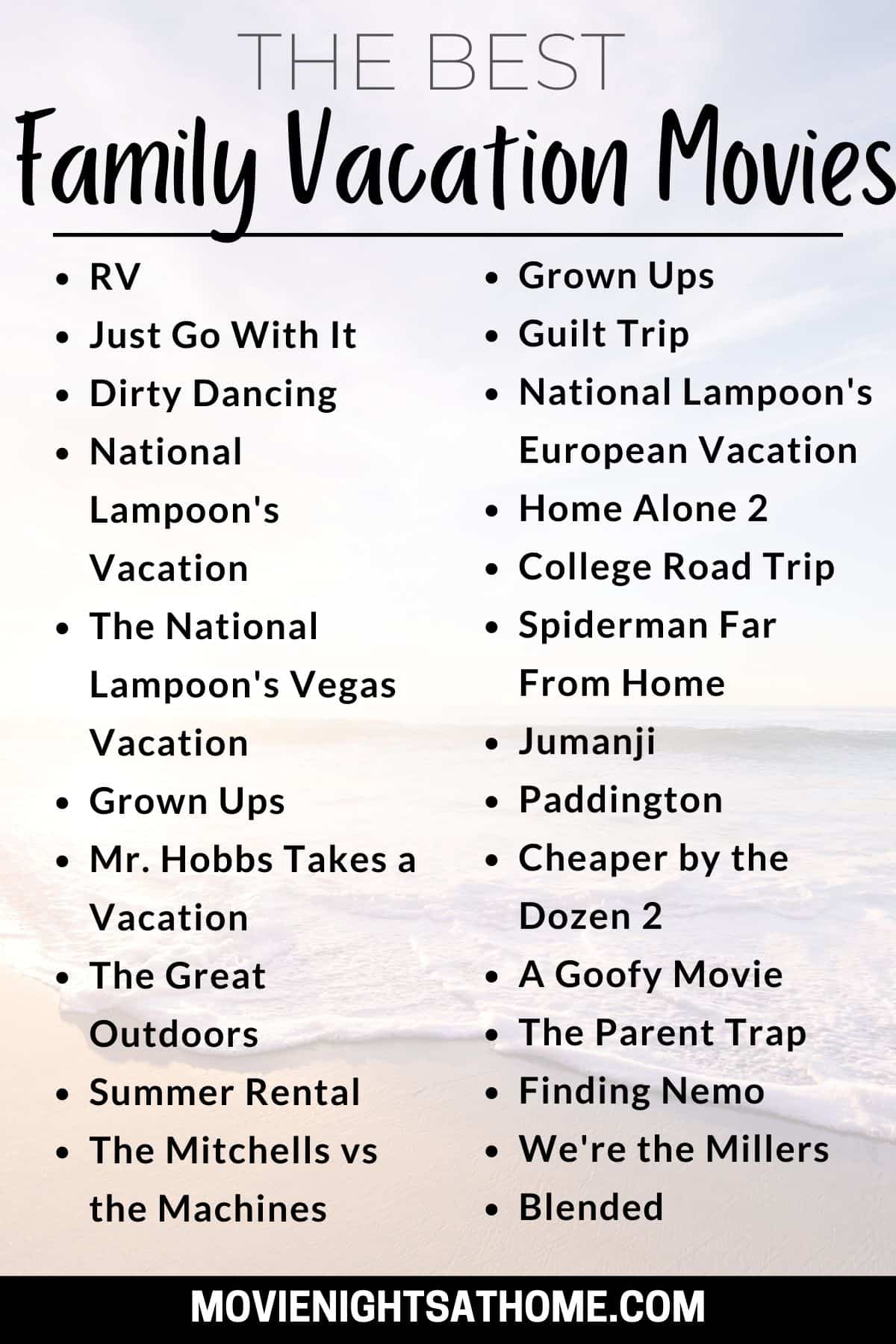 Family vacations are tried and true traditions. But who needs to go on a trip when you can watch a movie instead? The next time your family is itching for a vacation, turn on one of these fun comedy travel movies!
Everyone in the family will love the hilarious hijinks found in each of these comedy travel movies, but keep in mind some of these family vacation movies are rated PG-13 or R.
The Best Family Comedy Travel Movies
When it comes to finding fun family movies, it doesn't get much better than a classic vacation story. From vacations gone awry to cute family connections, there are so many amazing stories that come with a family trip.
Check out these funny family travel movies to take a trip during your next movie night at home.
Rated PG
Robin William's RV has to be one of the best family road trip movies! It's about an overworked man decides to take his family on a last-minute RV trip to Colorado, hoping they won't discover that he's actually going there for a business meeting.
This 2-ingredient dirt cake is a great dessert to pair with this movie too!
Rated PG-13
After an inventor makes a quick stop at his mom's house before heading out on a once-in-a-lifetime voyage, the vacation turns into an unexpected mother-son road trip.
This is one of my favorite travel movies because both main characters are so hilarious!
Rated PG
Take a trip to Hotel Transylvania, where monsters can enjoy some time away and no humans are allowed.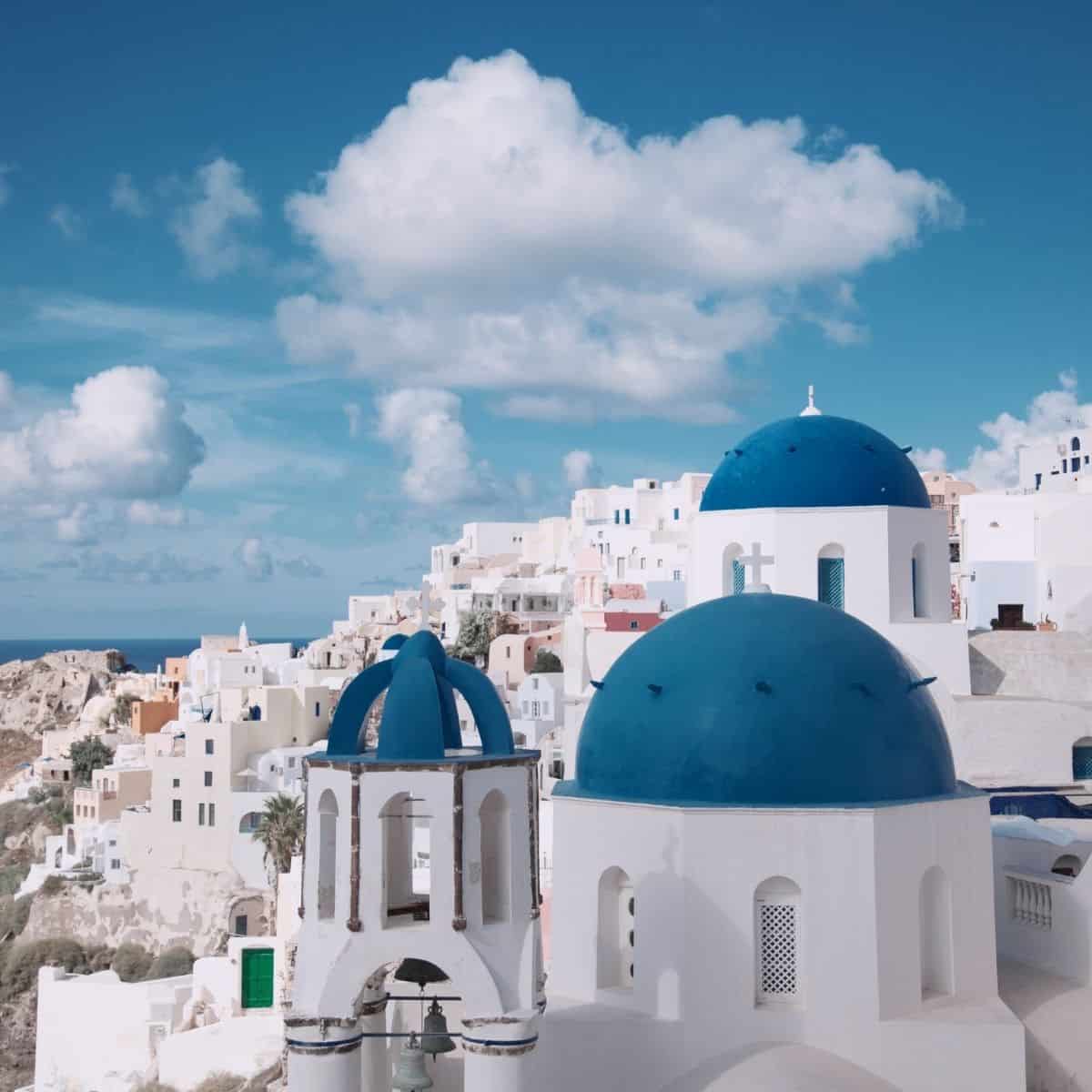 Rated PG
After spending summers together as kids, four friends go their separate ways for a few months, but a magical pair of pants keeps them connected during each of their trips.
Another one of our favorite movies with great views is Mamma Mia! Don't forget to check out 17 Best Movies About Greece to Watch Tonight.
Rated G
Before Bonnie starts kindergarten, her mom and dad take her and her favorite toys on a road trip in the family RV. But when one of the toys gets lost, it's up to Woody and the gang to save him.
You can also grab Free Disney Movie Coloring Pages & Printables for the Kids!
Rated PG
After casting a magic spell, two brothers have the chance to spend the day with their late dad. But after a mishap, they must go on a quest to find a gem to finish the spell before time runs out.
Rated PG
Take a trip with your favorite book family – the Heffleys – as they head out on a road trip for their grandma's 90th birthday party.
Rated PG
This has to be one of the best, classic comedy travel movies!
When a fun-loving Chicago dad takes his family on a relaxing vacation at a lakeside resort, things take a turn for the worse when his in-laws show up unannounced.
You could also make it a big movie night outside. Here's What You Need to Host an Outdoor Movie Night!
Rated R
Chevy Chase pretty much invented the best family vacation movies!
While this road trip comedy isn't a great option for families with young children, your teens are sure to have a blast watching the Griswolds head out on a cross country comic adventure to Wally World – only the best amusement park!
Rated PG-13
While dating a divorced mother, a playboy bachelor must take her kids on a comic road trip to Canada to visit her at work.
Rated PG
While on a family Christmas vacation, a young boy gets accidentally left alone in New York City.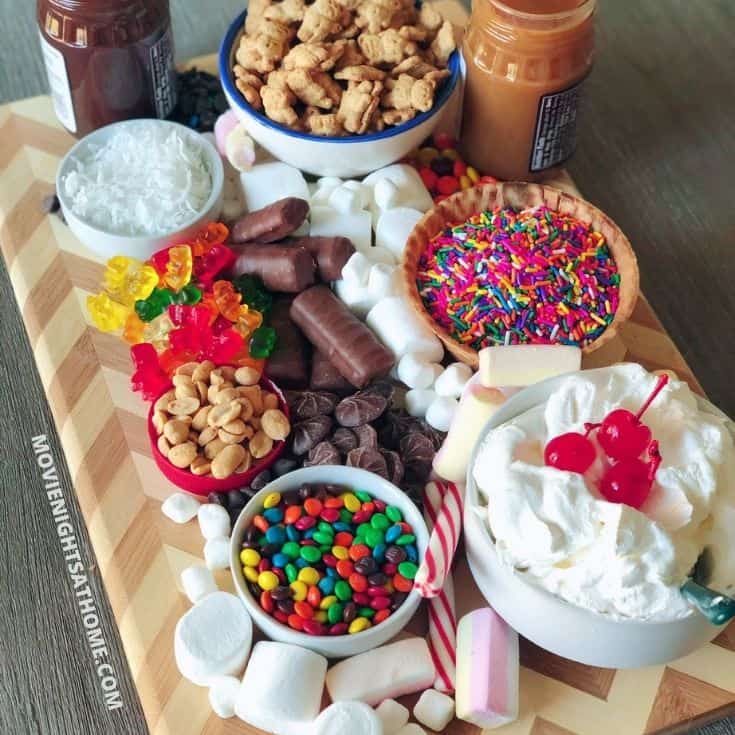 You also have to have Kevin Mcallister's massive ice cream sundae with it!
Rated G
A teenager and her dad travel around the country looking for the perfect college for her in this family-friendly travel movie.
Rated PG-13
A family man takes his wife and teenage children on a road trip across the country to a family reunion.
Rated PG-13
A group of unlikely friends must travel the jungle and complete dangerous challenges after they get sucked into a video game.
Rated PG-13
While this is a little different pick to include in our comedy travel movies, it's a great option for Marvel fans!
During a school trip to Europe, Peter Parker must battle a new villain and save his friends from danger.
Rated PG
An ordinary man must find the courage to turn his vibrant fantasy life into reality to discover his destiny when his job at Life Magazine is going to be dissolved.
Ben Stiller is incredible in this movie, and we really love the beautiful scenery and different areas in this movie too!
Rated PG
Three adventurers travel to a new realm beneath the Earth's surface, where they go on a voyage to find hidden treasure.
Rated PG
The sequel to Journey to the Center of the Earth finds a teen and his stepfather on an epic adventure to find a lost island.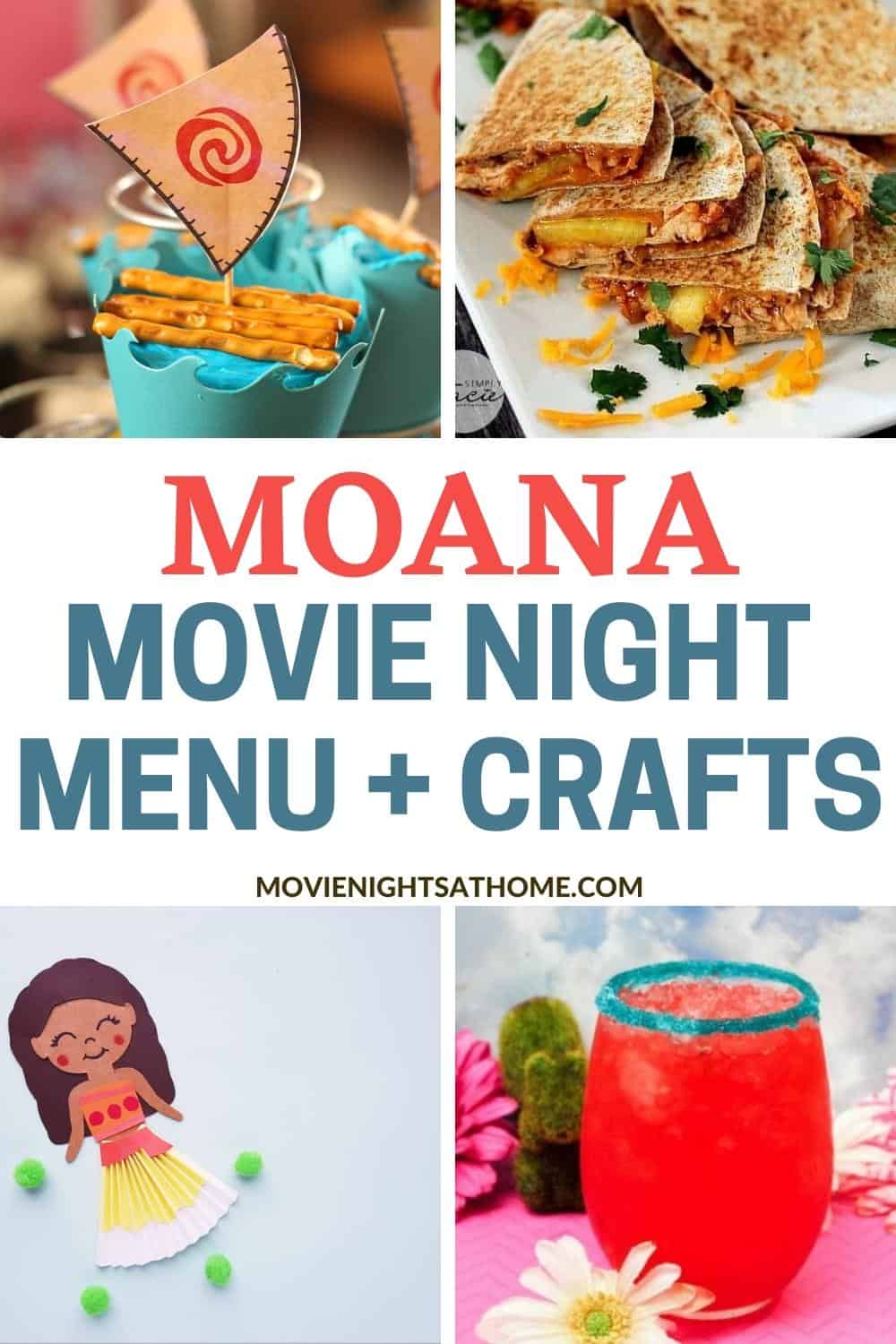 Rated PG
Moana must set sail on an adventure to save her people from the mighty demigod Maui.
We also have Moana-themed recipes and activities for a family movie night you may like!
Rated PG
Alvin, Simon, and Theodore hit the road to Miami to save their family, all while singing and dancing along the way.
Rated PG
During a trip to London, a talking bear must avoid a museum taxidermist and becomes a member of the family.
Rated PG
On a hunt for the Nights Templar treasure, a historian works his way through historical monuments around the country to uncover clues.
Rated G
When a group of pets' owners leave and never return, the friends must work together to travel across the country to find them.
Rated PG-13
While on the hunt for an ancient tree with healing abilities, a doctor joins forces with a boat captain to battle supernatural forces and dangerous enemies.
Rated PG
After they go on a family trip to a remote resort, this family of 12 must pit themselves against another family to see who can have the best vacation.
Each of one of these great travel movies can transport you to another place and most of them are also funny!
Rated PG-13
During a visit to an out-of-the-way beach, a family begins to rapidly age. They must work together to find a way out if they ever hope to return home.
Rated R
A New York cop and his wife take a European vacation to rekindle their marriage and soon find themselves in the middle of a murder plot in this travel comedy.
Rated PG
After noticing just how much their children have grown up, Gomez and Morticia pack the entire family into their haunted camper to take a trip they'll never forget.
Rated G
When Goofy plans a fishing trip for him and his son, he hopes for some father-son bonding time. But things quickly go awry, resulting in a goofy cross-country adventure.
Rated PG-13
While on vacation at summer camp, an orphaned tomboy and wealthy heiress meet and discover they're twins who were separated at birth. The two quickly devise a plan to bring their single parents together so they can be sisters again.
Rated PG
Exhausted from her overwhelming schedule, a European princess takes off on an adventure through Rome on her own. After falling asleep on a park bench, she's rescued by an American reporter hoping to cash in on a big story. But after enjoying the city together, the pair find love instead.
Rated PG
After growing up on separate coasts, a pair of twins meet for the first time during a trip to summer camp. While together, they devise a plan to reunite their parents so they can be a family again.
Rated PG-13
A seasoned treasure hunter teams up with a street-smart teen to uncover the location of a lost city of gold. The pair must work together to decipher a set of clues before another more ruthless treasure hunter can get his hands on the treasure.
Rated PG
A mermaid boy discovers he has legs when he reaches land, sparking an epic journey above the water filled with pasta, boat races, and friendship.
Rated PG
After a young clownfish is captured in the Great Barrier Reef and transported to an aquarium in a dentist's office, it's up to his cautious father and forgetful friend to save him.
Rated PG
Forgetful fish Dory is living happily in the reef with her friend Nemo when she suddenly remembers a family she left behind. The memories spark a journey across the ocean to find the fish's lost family.
Rated G
Kermit the Frog decides to take a chance on Hollywood and packs up his belongings to go on a cross-country road trip to California. Along the way he meets his Muppet friends, Fozzie Bear, Miss Piggy, Gonzo, and others.
Rated PG
A retired balloon salesman decides to leave his old life behind by attaching hundreds of balloons to his home. When the house takes flight, he finds he has a stowaway – a young Wilderness Explorer and his dog.
Rated PG
A group of zoo animals, including a lion, giraffe, hippo, and zebra, grow tired of living life in captivity. After devising a plan, the group make their escape from the zoo to explore the real world. But they get more than they bargain for when they wind up in the jungle.
Rated PG
When their cave home is destroyed, a prehistoric family must set out on a journey together to find a new home and avoid extinction.
Rated G
When he wins a trip to France, Mr. Bean faces a series of misunderstandings that leads him to accidentally separate a boy from his father. The two must work together to reunite the family.
Rated G
While on his way to his next big race, race car Lightning McQueen takes a detour and gets stranded in a roadside town off the beaten path. With the help of his new friends, he gets back on the road and learns that sometimes it's better to slow down and enjoy the ride.
Rated PG
When the Louds discover they have family living in Scotland, the large family unit takes a trip across the ocean to learn more about their heritage. The group soon finds out they're descendants of royalty, making them wonder whether they want to leave their old life behind.
Rated R
A dysfunctional family hits the road in their run-down VW van to get their daughter to California to take part in the Little Miss Sunshine Contest.
Rated PG
When a pair of Brooklyn siblings take a summer trip to Oahu, they uncover a journal leading them to a long-lost treasure. The ensuing adventure helps them connect with new friends and their Hawaiian heritage while in pursuit of the gold.
Rated PG-13
When an awkward teen is forced to spend his summer on a beach vacation with his mom and her boyfriend, he immediately looks for a way out. After scoring a job at a nearby water park, he finds the family he's been searching for.
Rated R
This hilarious film is one that earns it's R rating, but it's definitely a great family vacation movie.
After attempting to help a teen, a small-time drug dealer is robbed of his stash and his cash. To pay back his supplier, he agrees to transport the latest shipment of pot across the Mexican border. He enlists the help of his neighbor and two wayward teens to act as a family on vacation in order to safely make the deal in this teen-friendly comedy.
Rated PG
Right before heading out on his family vacation, a psychiatrist takes on a new patient suffering from paralyzing neediness and phobias. After his appointment, the patient follows his new doctor to the family's country house and invites himself on their trip, annoying the doctor and charming the rest of the family in the process.
Rated R
Two salesmen are invited to spend a weekend at their boss's beach house. But when they arrive, they soon discover they're the fall guys for a fraud plan gone wrong, resulting in their boss's death. Instead of reporting the murder, the pair decide to make the most of their weekend and enjoy their time at the beach with their dead boss in tow.
Rated PG
A family of explorers find themselves in an uncharted land filled with strange creatures. In order to survive, they must work together with their rag-tag team, including a three-legged dog and a mischievous blob.
Rated PG-13
A divorced couple take a trip to Bali to celebrate their daughter's wedding. But as they work together to sabotage the nuptials and stop their daughter from making the same mistake they did, the couple starts to rekindle old feelings for each other.
Rated PG
Sisters Ana and Elsa must travel together with their sidekicks Sven and Olaf to the enchanted forest to uncover hidden family secrets that could save their beloved Arrendelle.
Rated PG
While on assignment in the Bermuda Triangle, a newspaper mailroom clerk is transported to a magical land filled with tiny people. The island people use his large size to their advantage to defeat their enemy and save their land.
Rated PG
After a tornado rips through her Kansas home, Dorothy is transported on a trip to a magical land. In order to make her way back home, she must work with her new friends to find the wizard and escape the wicked witch.
Rated PG
LIzzie McGuire enjoys a class trip to Rome over summer break where she meets an Italian singer that looks and acts just like her. Lizzie agrees to step in for the musical sensation at her next concert, but when things go awry, she must rely on her own talents to keep the show going.
Rated PG
In a race against the Nazis, an adventurous archeologist seeks out an ancient religious relic. He must travel across dangerous terrain and battle countless foes to keep the Ark out of the wrong hands.
Rated R
After graduating from college, a young man gives all his money to charity, rids himself of his possessions, and hitchhikes to the Alaskan wilderness in this coming of age story.
Rated R
Hoping to disconnect from the stresses of the modern world, a young American backpacker travels to Thailand looking for an adventure. When he's given a map to a mysterious secluded beach, he jumps at the chance to enjoy life off the grid in what he believes is an island paradise.
Rated PG-13
An Army Ranger and a service dog named Lulu take a road trip down the Pacific coast in hopes of making it to a fellow soldier's funeral on time. After driving him crazy most of the trip, the soldier soon begins to bond with his fury companion.
Rated PG-13
While on a trip to Prague, the daughter of the President of the United States eludes her Secret Service detail. While out and about in the city, she meets a handsome boy who whisks her away on a tour of Europe.
Rated R
A disabled teen sets out on a road trip with her caregiver where they bond over shared tragedy while searching for unique landmarks along the way.
Rated PG
After learning that his museum friends have been shipped to the Smithsonian Institution, a former museum security guard is forced to take a trip abroad to protect his historic pals from four of history's greatest villains who have come to life to take over the museum.
Rated PG-13
Two terminally ill men decide to leave their hospital room against doctor's wishes in order to embark on a trip to check everything off their bucket list before their time is up.
Best Family Vacation Movies
If you're looking for more family vacation movies or just funny movies about traveling, we have you covered!
The best part? Most of these comedy travel movies are on Amazon Prime so that you can stream them easily!
Rated PG-13
After a disastrous blind date, a divorced mom and widowed dad find themselves at the same South African resort with their families. When both families are forced to share the same suite, the two start to develop an undeniable connection.
Rated PG-13
A plastic surgeon devises a plan to pretend to be married in order to enjoy commitment-free relationships. But after meeting his dream girl at a party, he enlists his assistant to act as his soon-to-be-ex to show her he's available.
Rated PG-13
While on a summer trip to the Catskills with her parents, a young woman falls in love with her rebellious dance instructor.
Rated PG-13
When he wins an all expenses paid European vacation on a game show, Clark Griswold packs up his family and heads overseas. But the family encounters one mishap after another as they travel through England, Germany, and Italy.
Rated PG
The Griswold family is off on another trip – this time to Las Vegas. But when the family vacation turns into one mishap after another, the group decides to go their separate ways and enjoy Vegas on their own. Trouble quickly ensues and the Griswolds must come together as a family to make it out of Vegas on top.
Rated PG-13
After learning he has inherited a yacht, a mild mannered dad brings his family to the Caribbean for a beach vacation. When they arrive, they discover the yacht is in bad shape and hire free-spirited Captain Ron to sail the family back to Miami on the ship.
Rated R
Three families from very different backgrounds are forced to share the same campsite over Fourth of July weekend in this vacation comedy.
Rated PG-13
When their former basketball coach dies, a group of childhood friends reunite at a 4th of July celebration to remember their coach and reminisce about the fun they had as kids.
Rated PG
A family's road trip vacation gets interrupted when electronic devices around the world take on a life of their own. With the help of two friendly robots, the family is forced to fight against the evil devices to save themselves and save the world.
Rated PG
Mr. Hobbs dreams of a trip to the beach alone with his wife. But when his wife insists on a family trip to a beach house he grudgingly agrees. The entire family comes together at a run-down cottage, bringing all their problems along with them. In order to enjoy his trip, Hobbs must help each family member overcome their issues one by one.
Rated PG
After losing a plane, a stressed-out air traffic controller is forced to take a break from work. So, he books a week at a plush resort for his family. They soon find out their resort leaves a lot to be desired, and the trip only goes downhill from there.
We hope this list of best vacation and comedy travel movies helped you find something to watch with your best friend or family members!
If you love these comedy travel movies, you may also like:
Love Disney? Check out 35+ Easy Disney Movie Night Dinner & Dessert Ideas.