Get ready to laugh with these comedy travel movies for family movie night! With 25 to choose from, you can find something you all will like!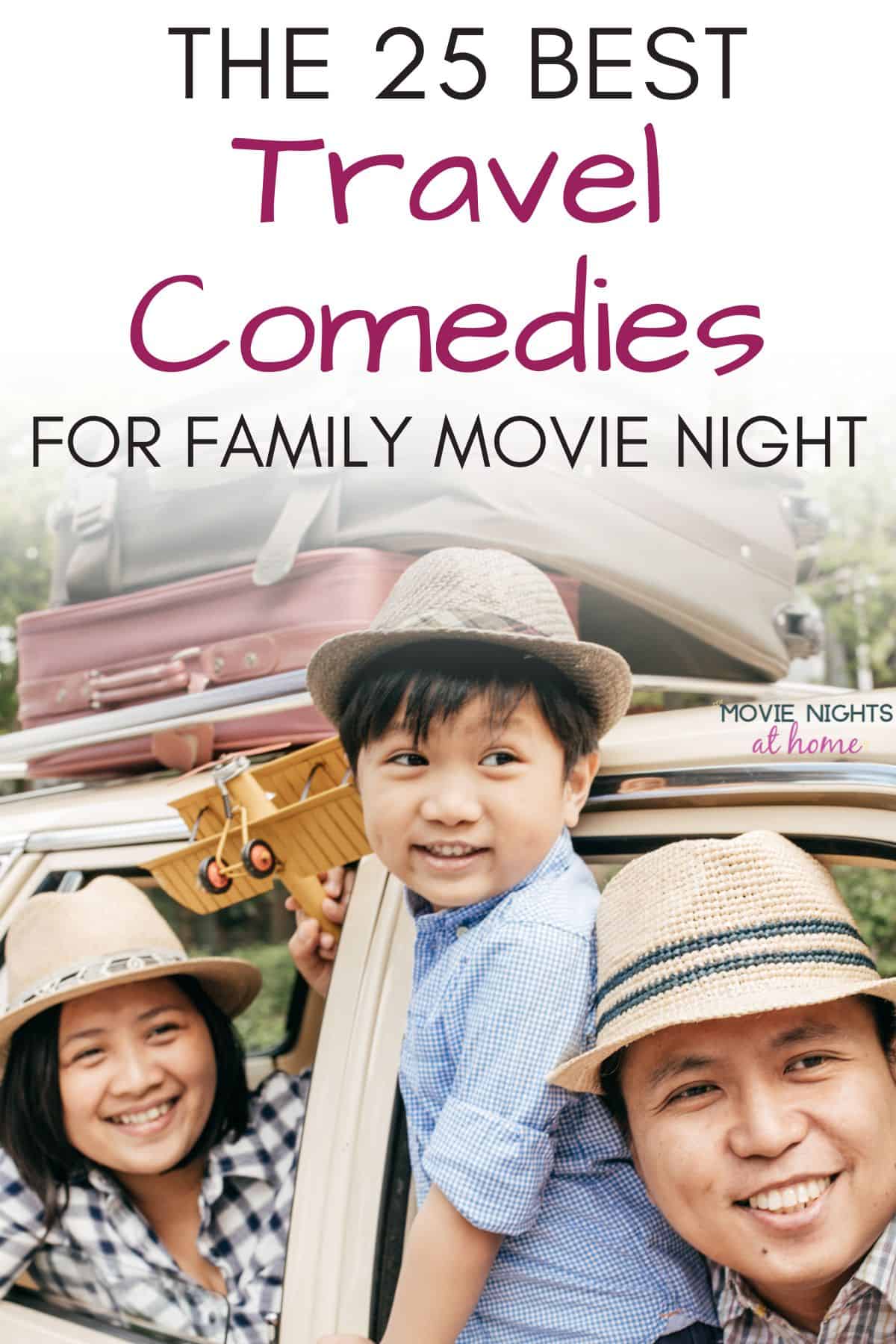 Family vacations are tried and true traditions. But who needs to go on a trip when you can watch a movie instead? The next time your family is itching for a vacation, turn on one of these fun comedy travel movies! Everyone in the family will love the hilarious hijinks found in each of these adorable vacation movies.
The Best Family Comedy Travel Movies
When it comes to finding fun family movies, it doesn't get much better than a classic vacation story. From vacations gone awry to cute family connections, there are so many amazing stories that come with a family trip. Check out these funny family travel movies to take a trip during your next movie night at home.
Rated PG
An overworked man decides to take his family on a last-minute RV trip to Colorado, hoping they won't discover that he's actually going there for a business meeting.
This 2-ingredient dirt cake is a great dessert to pair with this movie too!
Rated PG-13
After an inventor makes a quick stop at his mom's house before heading out on a once-in-a-lifetime voyage, the vacation turns into an unexpected mother-son road trip.
This is one of my favorite travel movies because both main characters are so hilarious!
Rated PG
Take a trip to Hotel Transylvania, where monsters can enjoy some time away and no humans are allowed.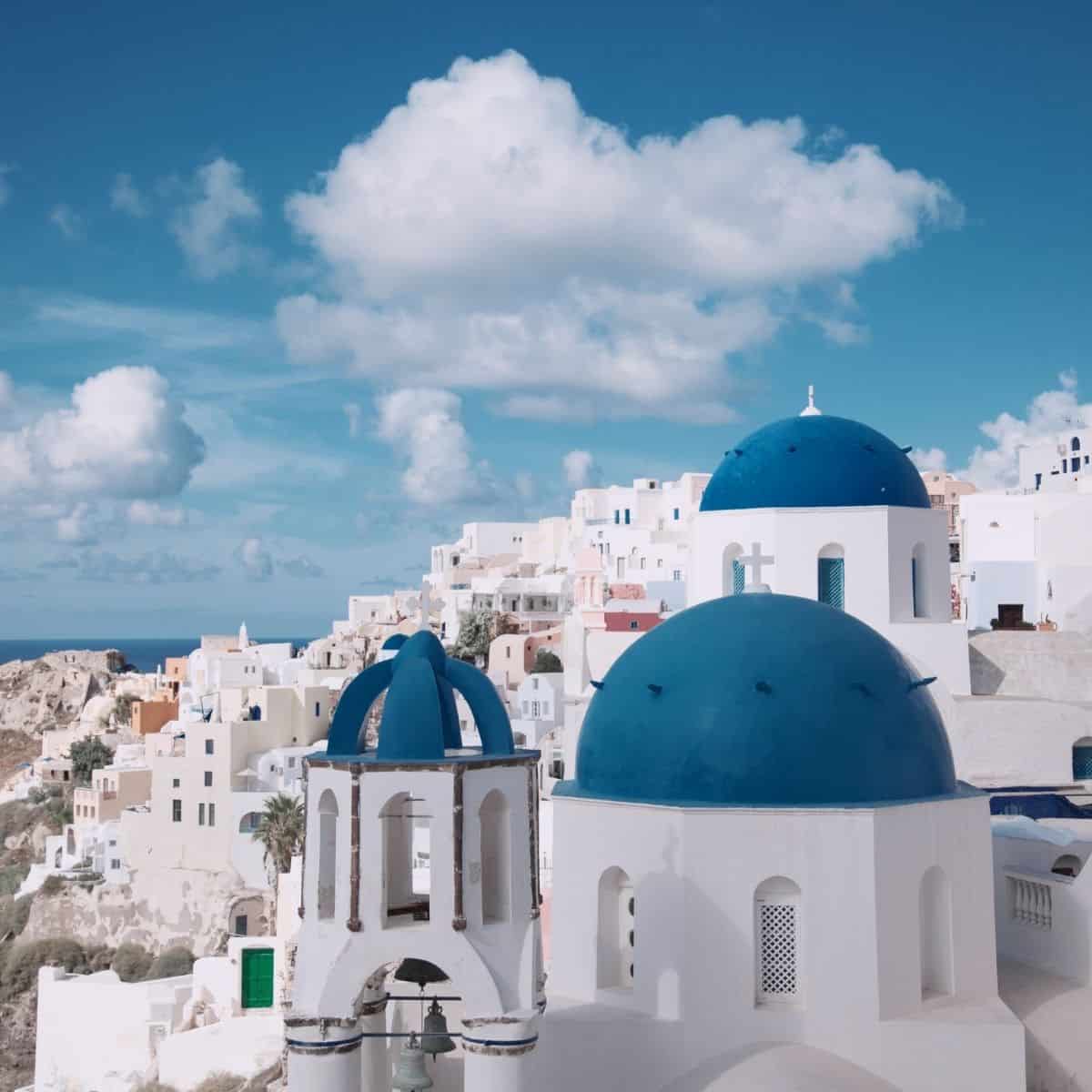 Rated PG
After spending summers together as kids, four friends go their separate ways for a few months, but a magical pair of pants keeps them connected during each of their trips.
Another one of our favorite movies with great views is Mamma Mia! Don't forget to check out 17 Best Movies About Greece to Watch Tonight.
Rated G
Before Bonnie starts kindergarten, her mom and dad take her and her favorite toys on a road trip in the family RV. But when one of the toys gets lost, it's up to Woody and the gang to save him.
You can also grab Free Disney Movie Coloring Pages & Printables for the Kids!
Rated PG
After casting a magic spell, two brothers have the chance to spend the day with their late dad. But after a mishap, they must go on a quest to find a gem to finish the spell before time runs out.
Rated PG
Take a trip with your favorite book family – the Heffleys – as they head out on a road trip for their grandma's 90th birthday party.
Rated PG
This has to be one of the best, classic comedy travel movies!
When a fun-loving Chicago dad takes his family on a relaxing vacation at a lakeside resort, things take a turn for the worse when his in-laws show up unannounced.
You could also make it a big movie night outside. Here's What You Need to Host an Outdoor Movie Night!
Rated R
While this road trip comedy isn't a great option for families with young children, your teens are sure to have a blast watching the Griswolds head out on a cross country comic adventure.
Rated PG-13
While dating a divorced mother, a playboy bachelor must take her kids on a comic road trip to Canada to visit her at work.
Rated PG
While on a family Christmas vacation, a young boy gets accidentally left alone in New York City.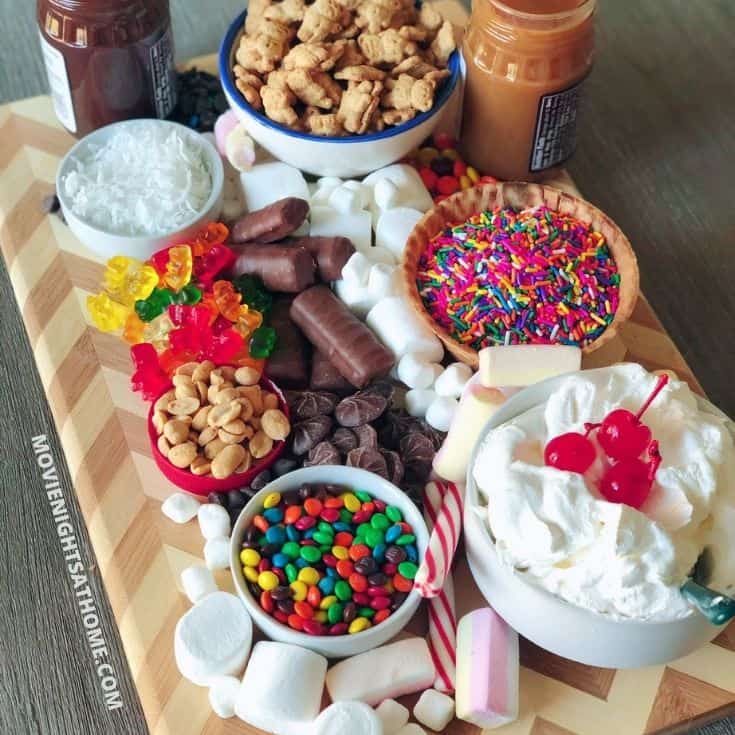 You also have to have Kevin Mcallister's massive ice cream sundae with it!
Rated G
A teenager and her dad travel around the country looking for the perfect college for her in this family-friendly travel movie.
Rated PG-13
A family man takes his wife and teenage children on a road trip across the country to a family reunion.
Rated PG-13
A group of unlikely friends must travel the jungle and complete dangerous challenges after they get sucked into a video game.
Rated PG-13
While this is a little different pick to include in our comedy travel movies, it's a great option for Marvel fans!
During a school trip to Europe, Peter Parker must battle a new villain and save his friends from danger.
Rated PG
An ordinary man must find the courage to turn his vibrant fantasy life into reality to discover his destiny when his job at Life Magazine is going to be dissolved.
Ben Stiller is incredible in this movie, and we really love the beautiful scenery and different areas in this movie too!
Rated PG
Three adventurers travel to a new realm beneath the Earth's surface, where they go on a voyage to find hidden treasure.
Rated PG
The sequel to Journey to the Center of the Earth finds a teen and his stepfather on an epic adventure to find a lost island.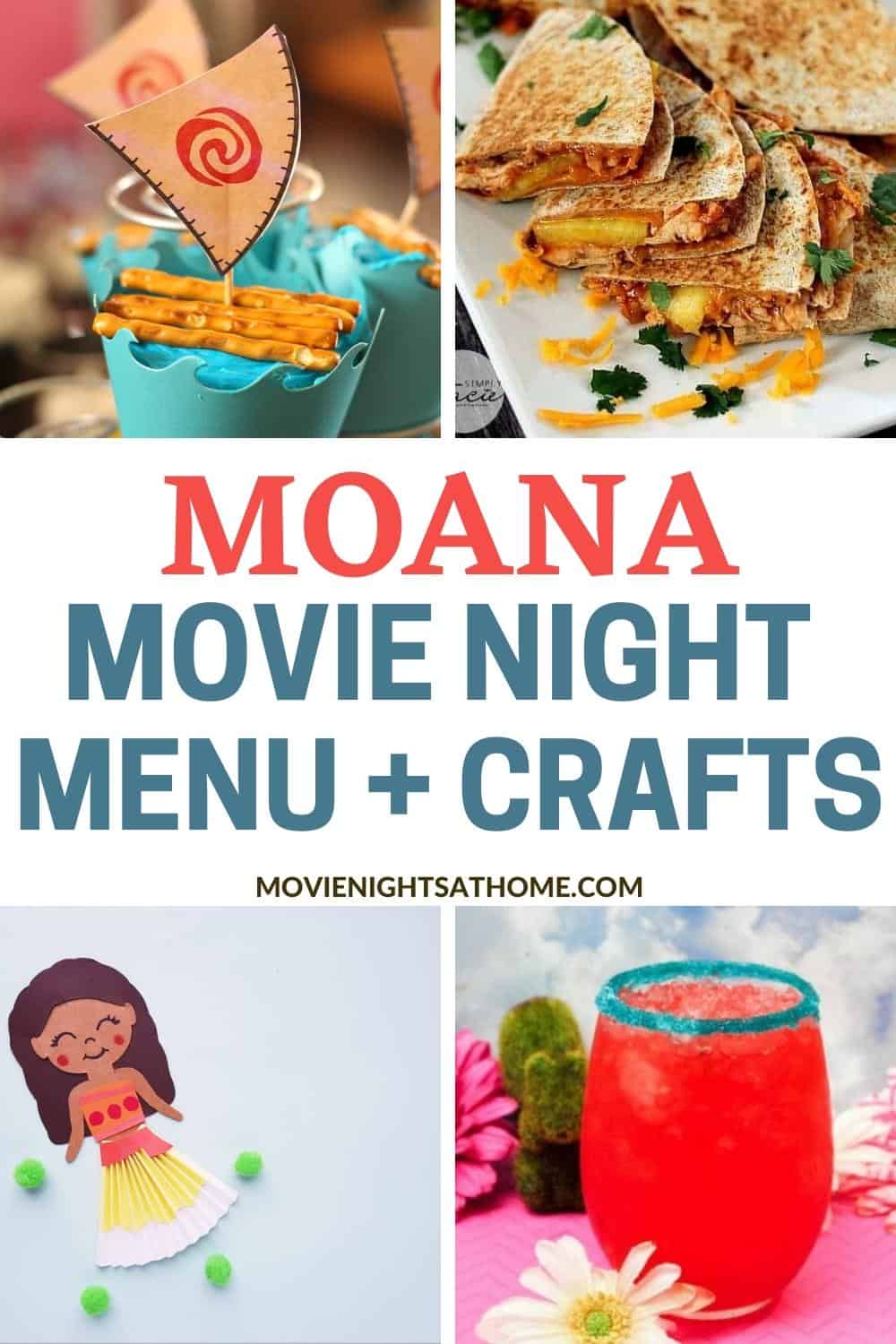 Rated PG
Moana must set sail on an adventure to save her people from the mighty demigod Maui.
We also have Moana-themed recipes and activities for a family movie night you may like!
Rated PG
Alvin, Simon, and Theodore hit the road to Miami to save their family, all while singing and dancing along the way.
Rated PG
During a trip to London, a talking bear must avoid a museum taxidermist and becomes a member of the family.
Rated PG
On a hunt for the Nights Templar treasure, a historian works his way through historical monuments around the country to uncover clues.
Rated G
When a group of pets' owners leave and never return, the friends must work together to travel across the country to find them.
Rated PG-13
While on the hunt for an ancient tree with healing abilities, a doctor joins forces with a boat captain to battle supernatural forces and dangerous enemies.
Love Disney? Check out 35+ Easy Disney Movie Night Dinner & Dessert Ideas.
Rated PG
After they go on a family trip to a remote resort, this family of 12 must pit themselves against another family to see who can have the best vacation.
Each of one of these great travel movies can transport you to another place and most of them are also funny!
If you love these comedy travel movies, you may also like: