With Father's Day coming up, you're probably looking for some fun ways to enjoy quality time with Dad. Why not curl up on the couch and watch a good movie? With so many amazing dad-centered movies, you could have a fun Father's Day movie marathon! Check out these movies to watch with your dad to find some awesome titles to watch on Dad's big day.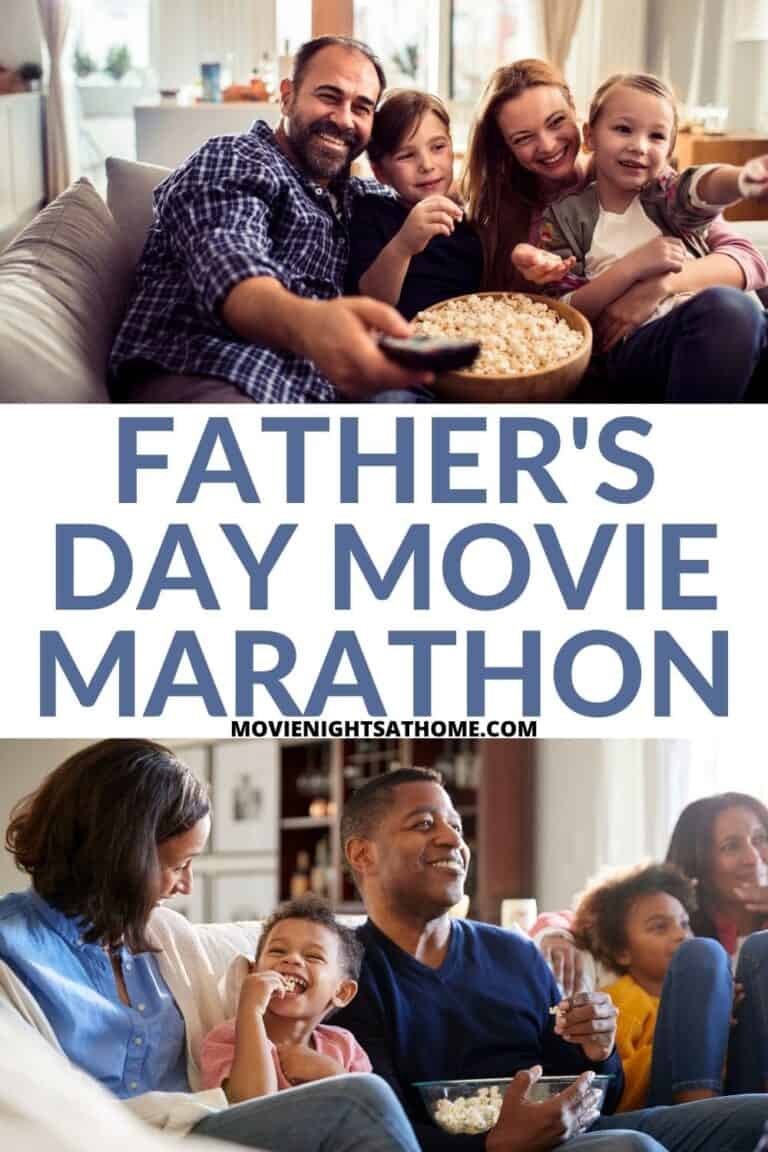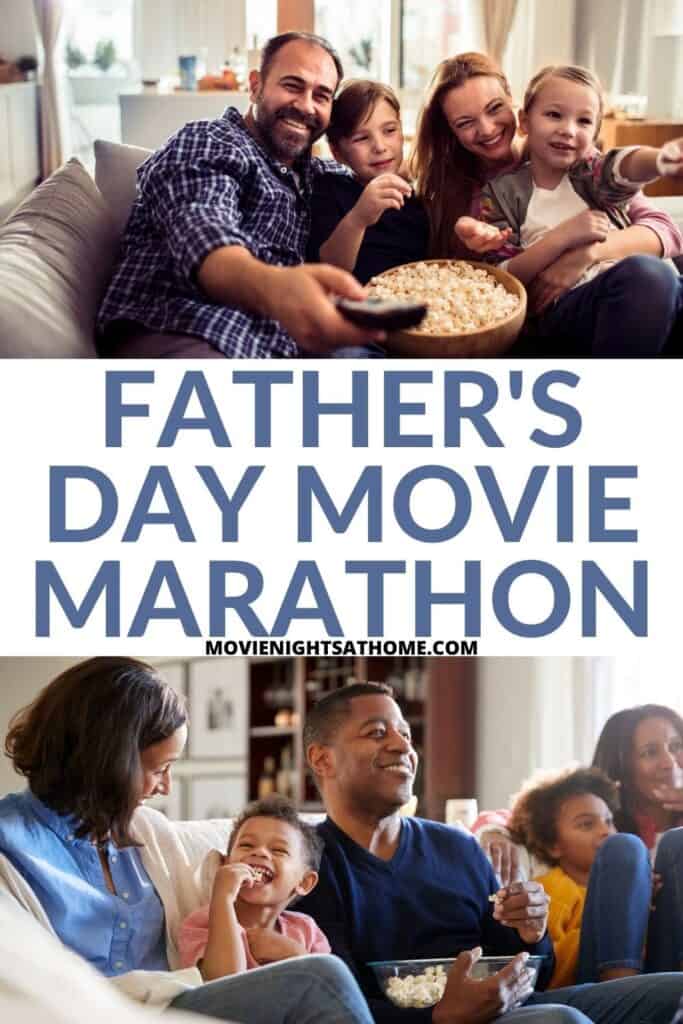 We put together an epic list of Father's Day movies you and your dad are sure to love whether you're 5 or 55!
We love to pair these movies with Movie Night Snacks or plan a full movie night dinner!
You could also start this tradition with a virtual movie night if you and your dad aren't in the same house!
Funny Father's Day Movies
You can't go wrong by watching a funny comedy with your dad on Father's Day.
These classic comedies are a fun way to celebrate your father on his special day: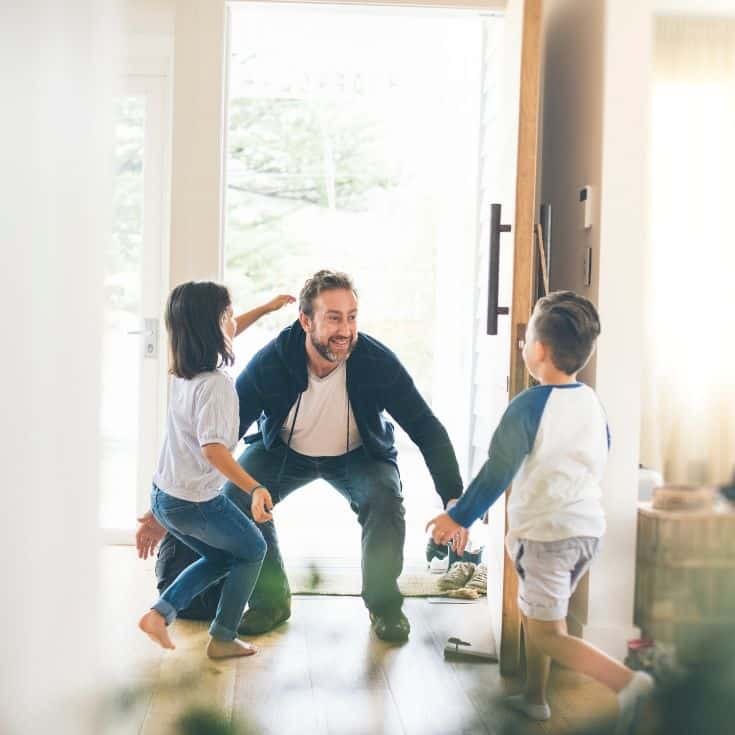 Action Movies for Father's Day
Guys love action movies, which means action-packed films are a great choice for Father's Day.
And just because these movies focus on dads, doesn't mean they're not filled with action, too!
Turn on one of these action movies for Father's Day to celebrate your dad:
Star Wars: A New Hope PG: It's time to start the Star Wars quotes and fun with Dad!

The Empire Strikes Back

PG

: Luke Skywalker has his final battle with Darth Vader only to uncover a shocking secret about his past.

Taken

PG-13

: Liam Neeson will do anything to save his daughter from her kidnappers.

Jurassic Park PG-13: This Steven Spielburg classic is perfect for any dinosaur lover! Grab our Jurassic Park snack ideas for even more fun!

Searching

PG-13

: John Cho devotes his life to finding his missing daughter when the police have given up hope.

Air Force One

R

: When a group of neo-Nazis hijack Air Force One, Harrison Ford must save his family.

Armageddon

PG-13

: Father and son man a rocket going into space to save the earth from an asteroid.

Indiana Jones and the Last Crusade

PG-13

: Indiana Jones saves his father, who vanished while searching for the Holy Grail.

The Shining

R

: Jack Nicholson goes mad after moving his family into a haunted hotel.

A Good Day to Die Hard

R

: Bruce Willis heads to Russia to save his son.

Face/Off

R

: Nicholas Cage transforms from a terrorist to family man by taking John Travolta's face.

Interstellar

PG-13

: Matthew McConaughey flies to space to save his family from Earth's destruction.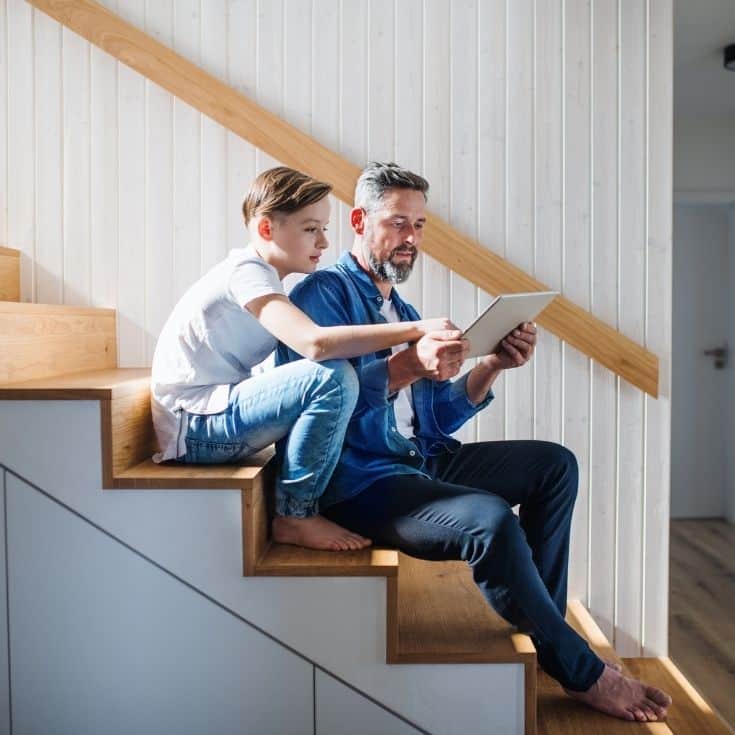 Dramas to Watch with Dad
Comedy and action aren't the only ways to keep Dad entertained.
These heartfelt dramas are another great way to enjoy Father's Day with your dad: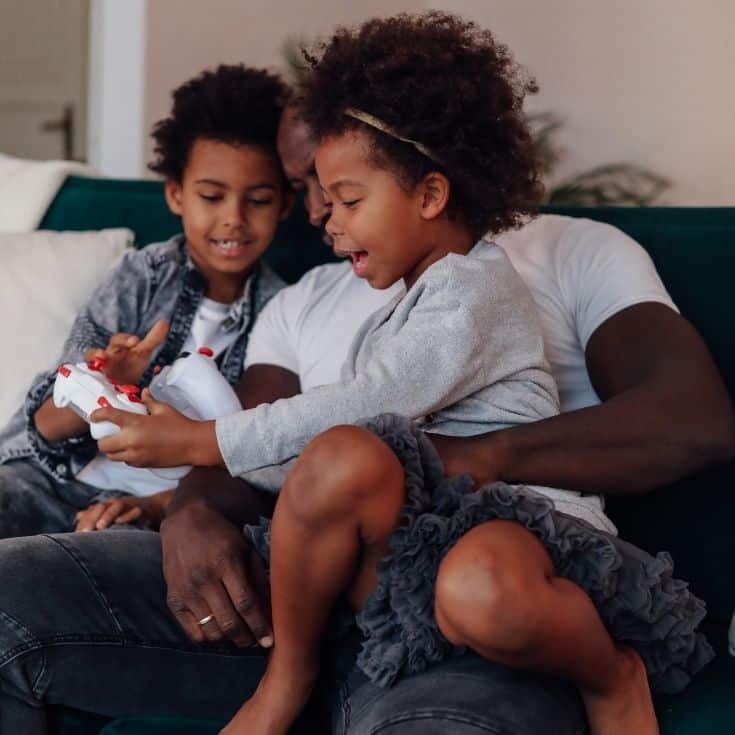 Family Friendly Father's Day Movies
Make sure everyone in the family can enjoy your movie marathon by picking some family-friendly favorites.
These fun kid-friendly flicks are a great way to celebrate Dad with the entire family:
We hope you love this Father's Day movies list! Tag us on Instagram with your dad for a possible shout-out!