After the cookouts and fireworks, why not take advantage of all of the streaming services out there – like Netflix, Disney+, and Hulu this Fourth of July? We've put together a list 40 American-focused movies to help you create an epic Patriotic movie night this July 4th!
And no movie night is complete without a great menu of food!
So we've found the best red, white, and blue dishes and snacks to serve!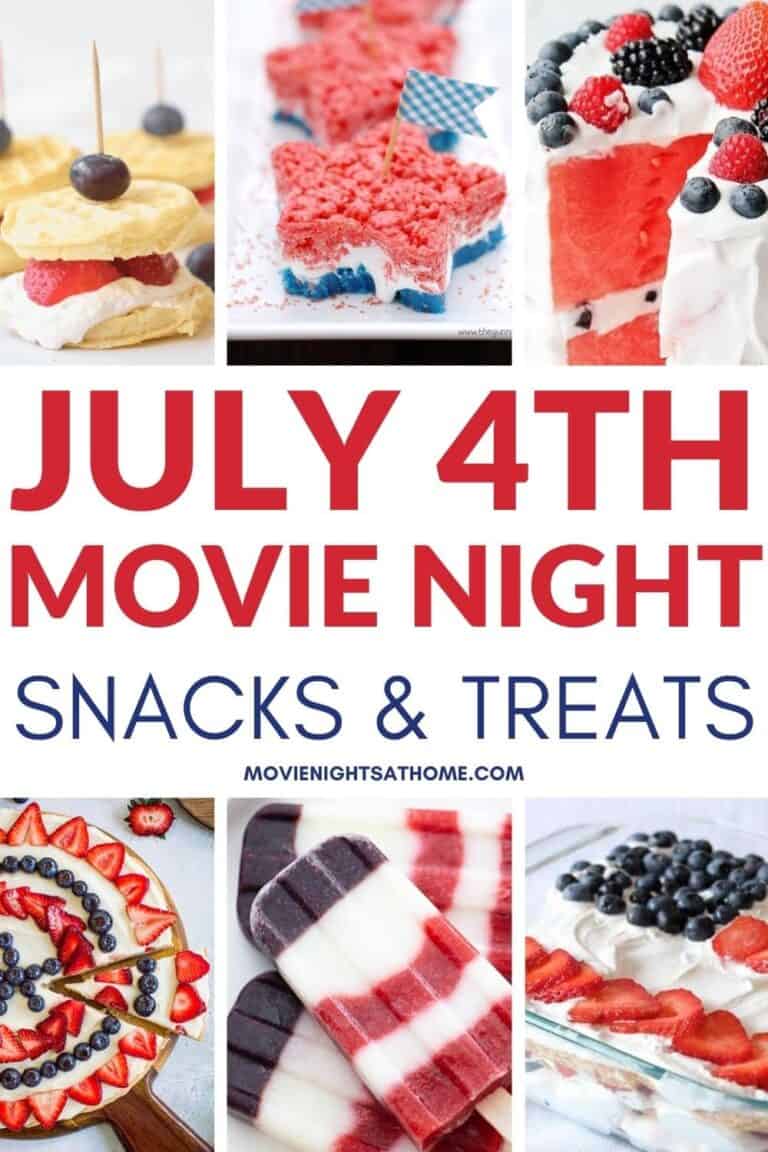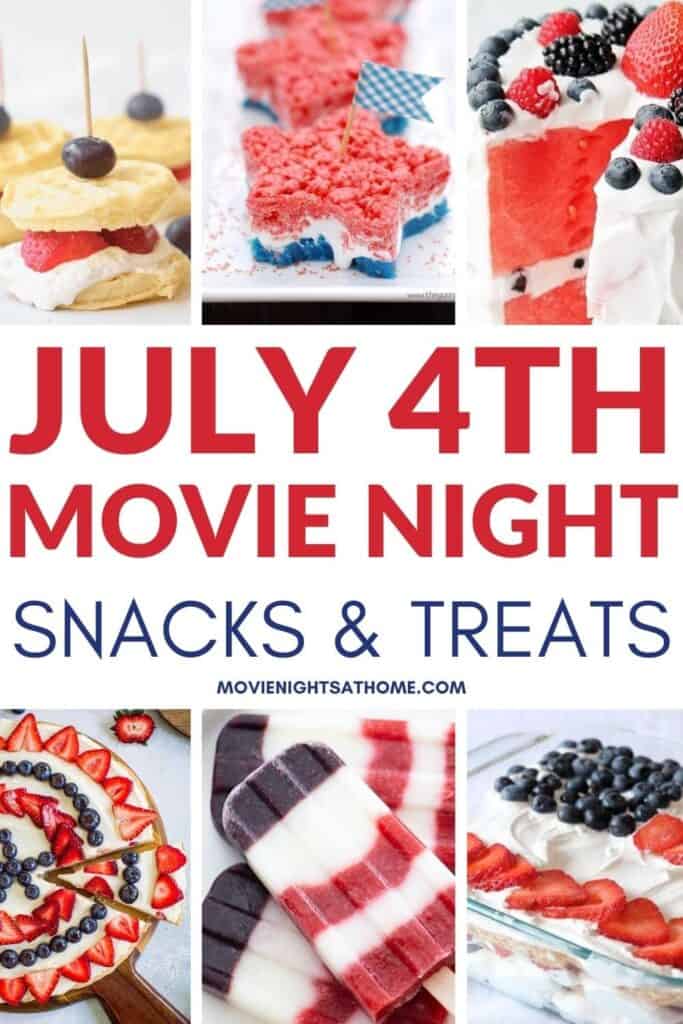 Whether you're looking for a traditional patriotic movie focused on history or just a fun Summer comedy – we have you covered!
We also have a great guide on how to host an outdoor movie night that would be perfect for the holiday weekend!
If you have a pool, check out our guide to host an epic pool movie night party too!
So grab your sparklers, watermelon, and your favorite people for a patriotic movie night to remember for years to come!
While our list of the 40 Best Patriotic Movies may feel a little all over the place, we wanted to include history, adventure, action, and comedic movies. That way there is something for everyone!
40 Best July 4th Movie Night Movies
We ordered our list of July 4th Movies by rating versus genre. Below, you'll find classic patriotic movie night movies, as well as, a few comedies that are set around July 4th weekend.
You may also like our favorite sailing movies or air force movies for the holiday, too!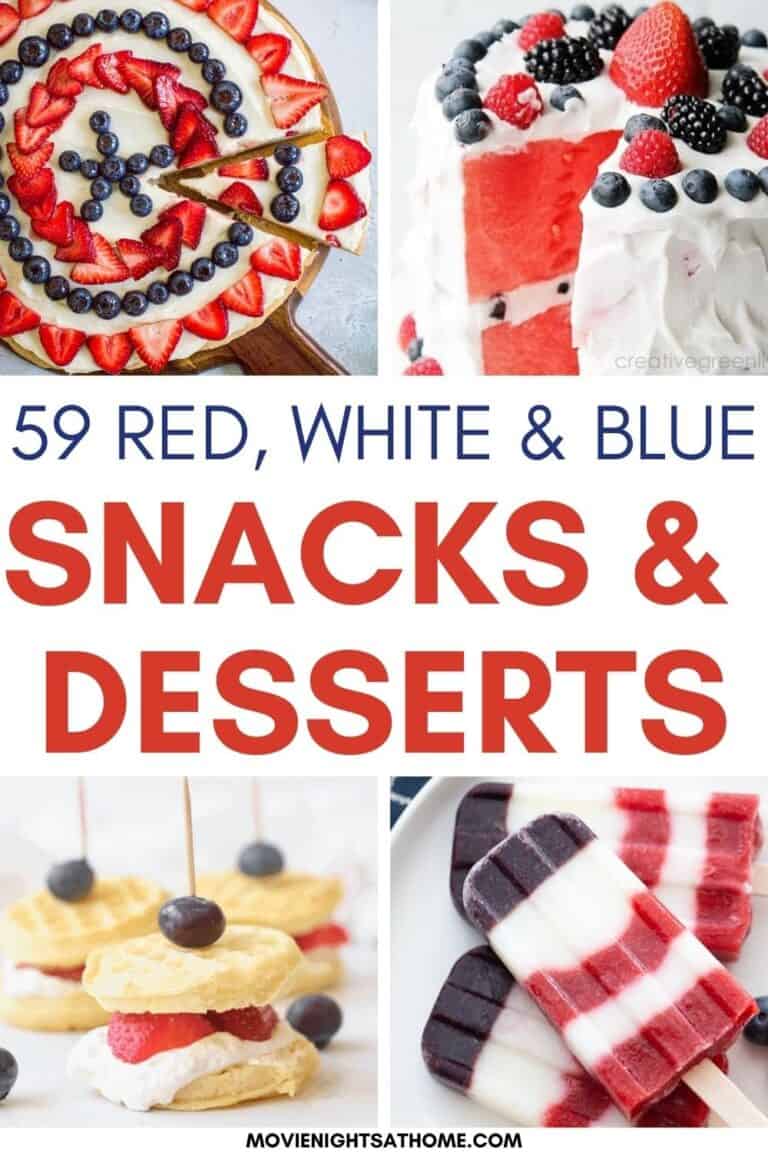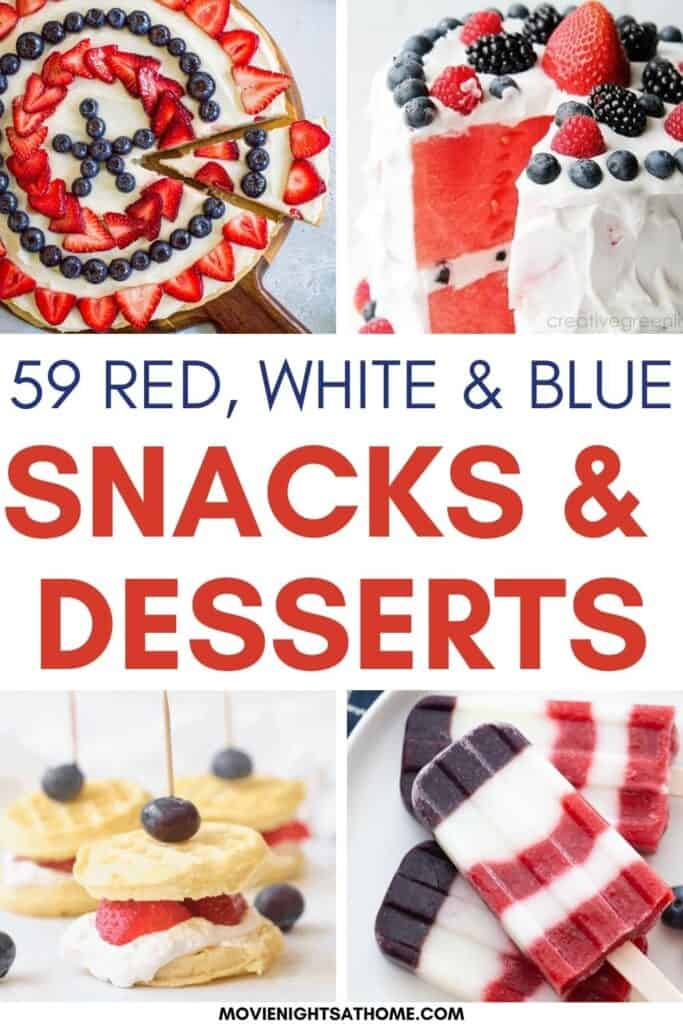 Now that you've had a chance to look over the movies, it's time to plan your Patriotic Movie Night Menu! We've found the best snacks and desserts to celebrate America's Independence Day!
Patriotic Movie Night Menu: What to Eat on July 4th
We've found the best dishes, snacks, and desserts that pair perfectly with your patriotic movie night! Get ready to create the ultimate July 4th menu!

Let us know how your July 4th Movie Night goes! Tag us on Instagram @movienightsathome
You may also like our Goonies Baby Ruth Candies or our free printable movie night invitations!