Watching one of these best sailing movies, you can sail into the ocean from the comfort of your couch.
Watching movies is a great way to take a trip without ever leaving the comfort of your own home. So, if you're longing to take a voyage on the sea, a sailing movie is a great option!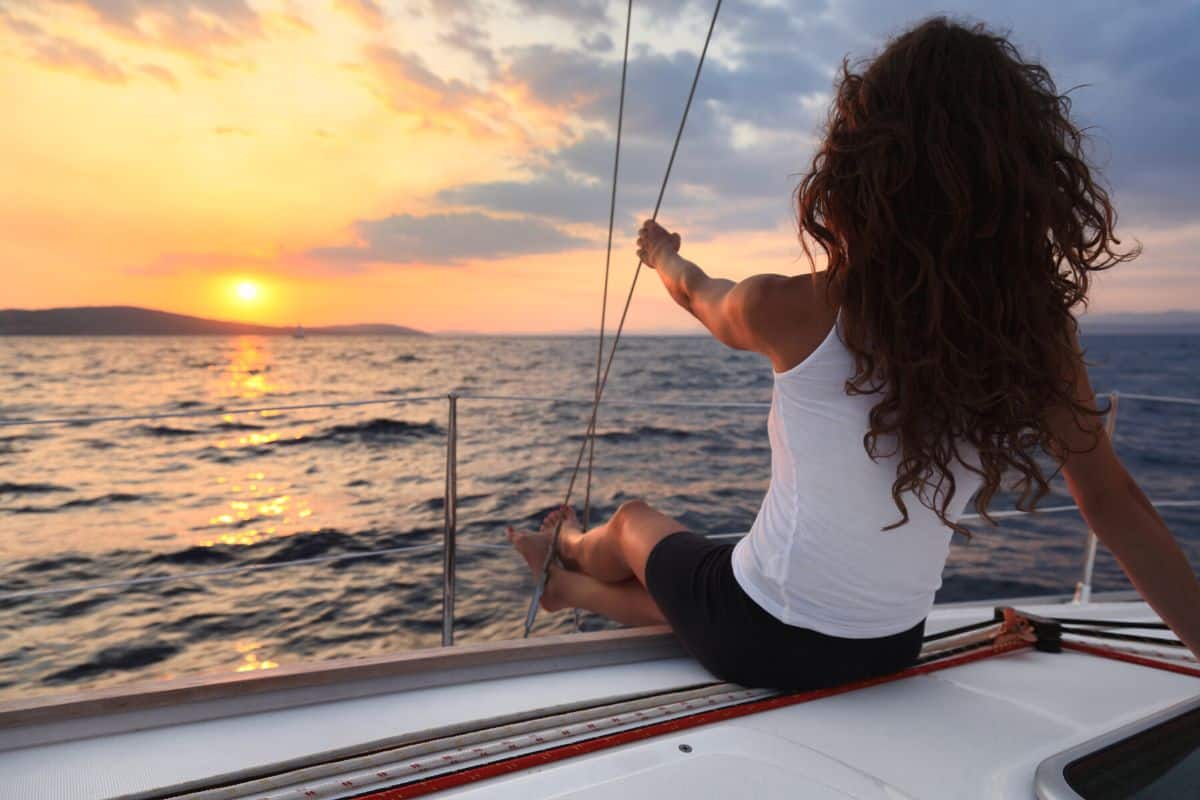 Our favorite sailing movies include a great story and amazing views! All of the films on our list are available on Amazon Prime, Hulu, or Netflix at this time. So you can watch a great film about setting sail without ever leaving your house!
Most of these options also lend them selves to be a great outdoor movie night or pool party movie choice!

The 18 Best Sailing Movies
From action-packed thrillers set on a boat to inspiring documentaries about real-life sailors, you're going to love each of the sailing movies in this comprehensive list.
Rated PG-13
A young couple sets sail on an adventure of a lifetime across the open sea together. But as they're sailing across the ocean, one of the most catastrophic hurricanes in history capsizes their boat, leaving them to fight for their lives in the ocean, in this sailing thriller based on a true story.
Rated PG
After surviving a shipwreck, the young son of a zookeeper is trapped on a lifeboat with a Bengal tiger in this Oscar winning sailing movie directed by Ang Lee.
Rated PG
This sailing documentary tells the true story of the first solo, non-stop boat race around the world. As the film progresses, the filmmakers work to uncover the toll the grueling sea trip took on the race's participants. The documetary features Simon and Clare Crowhurst.
Rated PG-13
In this historical drama, Russell Crowe plays a 19th century British ship captain who struggles as he prepares rag-tag team of crew members to attack a French ship.
Rated PG-13
After a man finds out he's inherited a yacht, he takes his family on a trip to the Caribbean to bring the ship home in this sailing comedy. When they arrive, the family hires a shady captain to help repair the ship and sail them back to Miami, leading to plenty of trouble on the trip home.
Kurt Russell and Martin Short star in this sailing film.
Rated PG-13
A group of sailors come together to reclaim the America's Cup for the American team after a defeat the year before in this action-packed sailing movie starring Matthew Modine and Jennifer Grey.
Rated PG-13
An educational sailing trip turns into a larger life lesson for a group of prep school students when their boat gets caught in a white squall storm in this Ridley Scott sailing movie classic featuring Jeff Bridges and John Savage.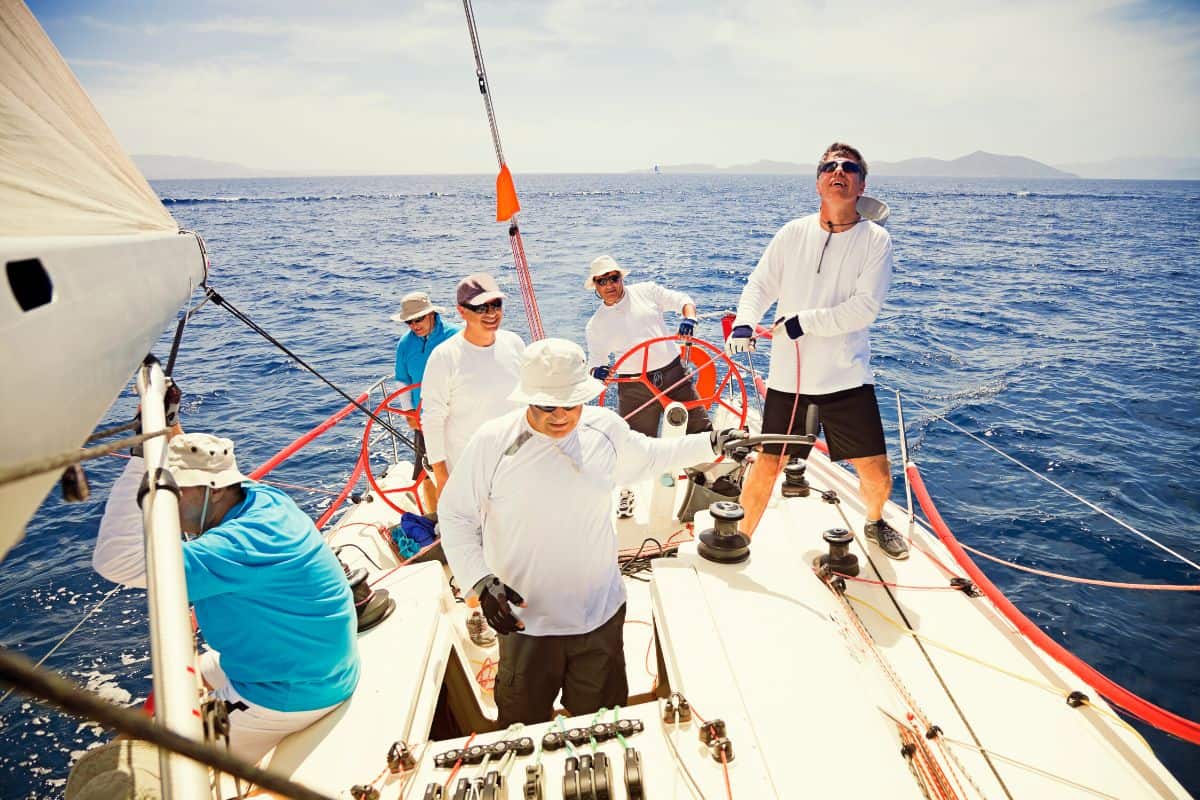 Rated R
When a seasoned sailor and his wife, played by Nicole Kidman, take their yacht out on a long vacation trip across the ocean, they come upon a sinking boat in the middle of a calm sea. After rescuing the distressed sailor, the couple uncovers a horrifying sight and works to uncover the mystery behind the capsized vessel.
Rated G
This Academy Award winning classic sailing documentary tells the story of a group of sailors who took a 4,300 nautical mile trip across the Pacific ocean on a raft.
Rated G
Follow 14-year-old Laura Dekker as she achieves her dream of becoming the youngest person to set sail around the world alone in this riveting sailing documentary.
Rated PG-13
Based on the classic novel by Ernest Hemingway, this sailing movie follows Santiago on a fishing trip that ends with the biggest catch of his life. But when sharks attack his catch, he must fight to keep his fish and save himself.
Rated PG
Watch as 15 young sailors compete to join the crew of the Morning Light, a sleek racing boat bound for the Transpac LA to Hawaii open ocean race in this Disney sailing documentary.
Rated PG-13
To help tide his crew over for the winter, a fishing boat captain insists the group go out for one more fishing trip before the cold weather arrives. But as the crew sets sail, a storm begins to brew directly in their boat's path in this sailing movie starring George Clooney and Mark Wahlberg.
Rated PG-13
Hoping to become the first person to sail around North and South America alone, Matt Rutherford goes on a death-defying ocean journey in this popular sailing documentary.
Rated R
Leaving behind a loving wife (Rachel Weisz), an amateur sailor named Donald Crowhurst (played by Colin Firth) competes in the Sunday Times Golden Globe Race around the world. This movie has some of the prettiest sailing scenes and is based on a true story.
Not Rated
An overworked doctor takes her dream trip sailing alone across the Atlantic. But when she comes across a boat filled with refugees, she jumps in to organize the group and get them to safety.
Rated R
Famous Steve Zissou sets sail with this crew to find a (possibly nonexistent) Jaguar Shark. This quirky comedy stars Bill Murrary, Owen Wilson, and Cate Blanchett.
Rated PG
Johnny Depp plays Captain Jack Sparrow in this popular Disney franchise about the days of pirates and treasure hunts.
You can also save this picture to have the list of best sailing movies easily on your phone!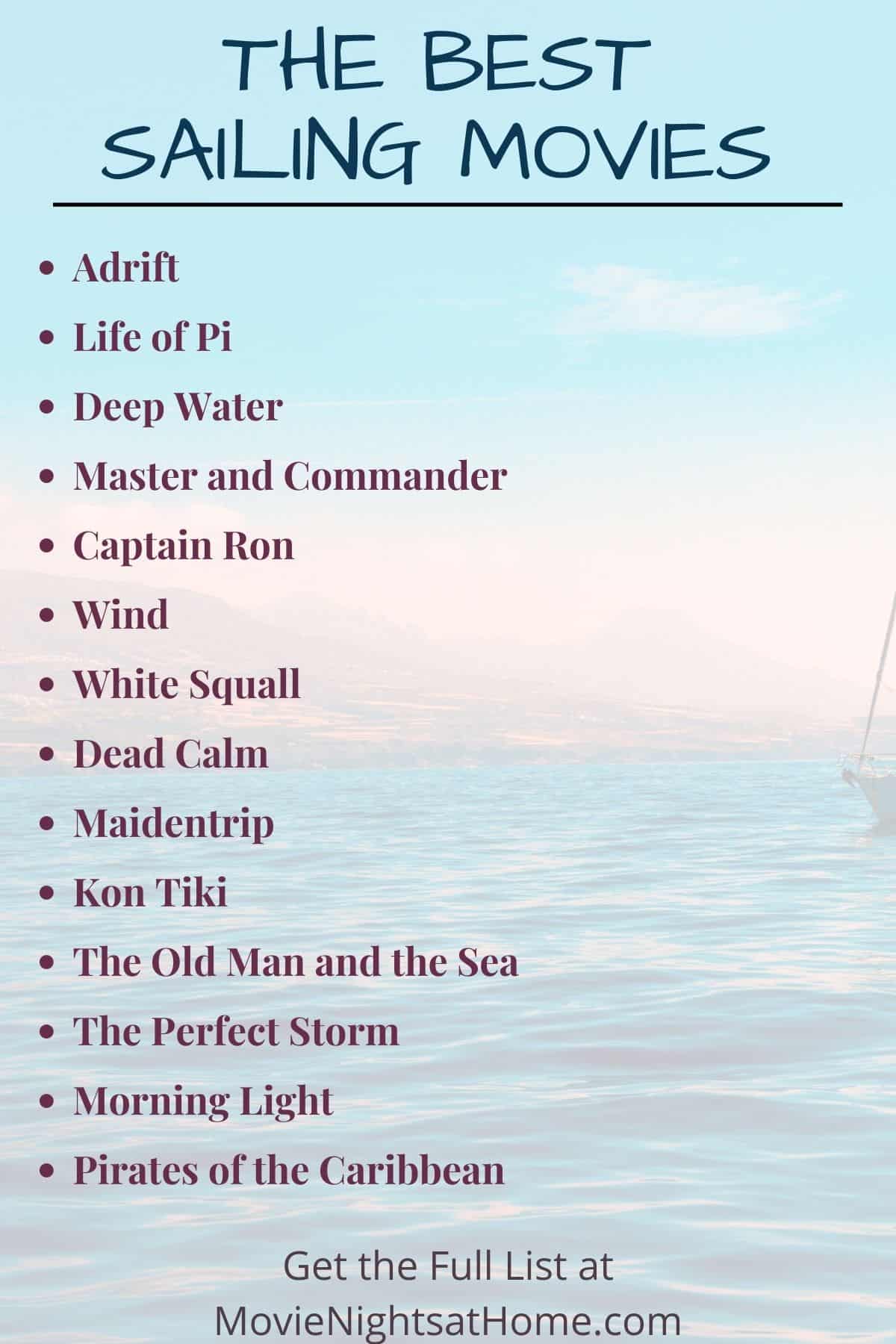 Whether you're an experienced sailor or you get sea sick at the sight of water, you can enjoy a vicarious trip across the ocean with the help of a good movie. And these amazing sailing movies won't disappoint!
If you loved this list of best sailing movies, you may also like: