For many people, movie night is all about the food! But if you're hoping to eat healthy, most traditional movie snacks, like buttered popcorn and candy, aren't the best choice. Luckily, there are a variety of great healthy movie night snacks to choose from. These quick and easy ideas are perfect for last-minute treats to enjoy with a movie.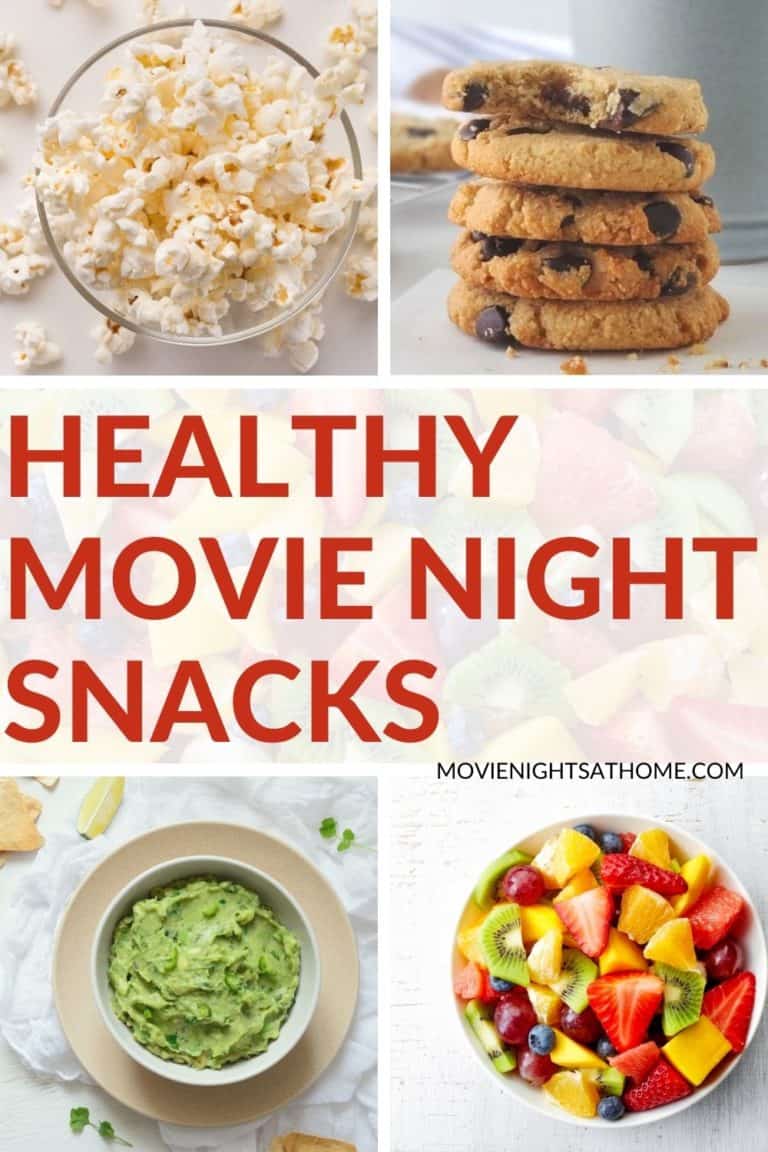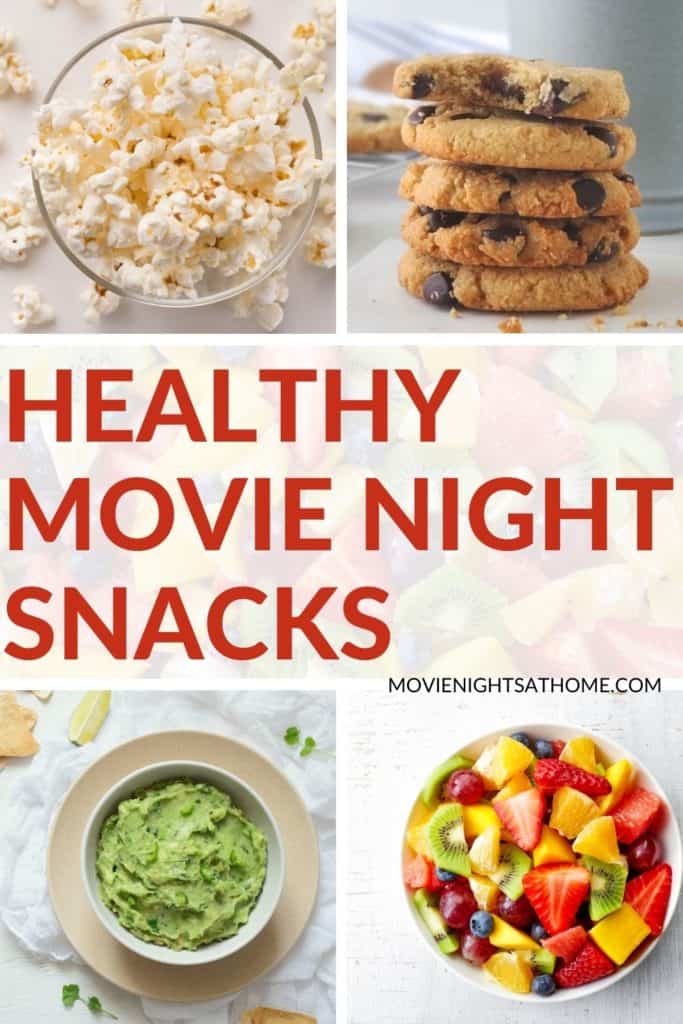 31 Last-Minute Healthy Movie Night Snacks
Stovetop Popcorn
Most movie popcorn is covered in butter or made with unnecessary ingredients when popped in the microwave. Luckily, there's an easy and healthy way to enjoy popcorn with a movie. This simple stovetop popcorn recipe from The Gourmet RD is perfect for a last-minute snack idea.
Rainbow Fruit Kabobs
There's no reason healthy snacks need to be complicated. These simple rainbow fruit kabobs from Spend with Pennies is easy to make and fun to eat.
Popcorn Bliss Balls
These popcorn bliss balls from Debra Klein combine the classic movie treat with other healthy ingredients, like dates, flax seeds, and almond butter to create a sweet and salty treat that's perfect for movie night.
Triple Dip Snack Board
Instead of filling your snack board with sweets and carb-filled snacks, choose some healthy options. This triple dip snack board from Quiche My Grits gives you three different dips to enjoy with your veggies, making it a great choice for a last-minute movie snack idea.
Spicy Rosemary Cashews
The next time you're looking for a great snack recipe to eat with a movie, take the flavor of your nuts up a notch with this recipe for spicy rosemary cashews from This Wife Cooks.
Cinnamon Candied Nuts
The combination of sweet and salty in these keto-friendly cinnamon candied nuts from Like Hot Keto is another great way to dress up plain nuts for movie night.
Peanut Butter Roasted Chickpeas
These peanut butter roasted chickpeas from My Plantiful Cooking use just seven ingredients to create a sweet and salty vegan snack.
Baked Plantain Chips
Swap greasy potato chips with these baked plantain chips from Cooktoria for a quick and easy snack.
Air Fryer Kale Chips
Enjoying these simple air fryer kale chips from Recipe This give you the impression of eating potato chips without all that fat.
Pineapple Energy Bites
We love these pineapple energy bites during a movie! Each ball is loaded with tropical flavors — pineapple coconuts and walnuts, and they're also paleo-friendly, gluten-free, dairy-free, and vegan!
Peanut Butter Popcorn Balls
These healthy peanut butter popcorn balls from Hungry Hobby are an easy way to satisfy your sweet and salty cravings at the same time.
Low Carb Chia Crackers
If you're watching your carbs, you may think crackers are off the table! That is unless you have this easy recipe for low carb chia crackers from Here to Cook!
Smoky Roasted Almonds
When you add a little bit of smoky flavor with this recipe for smoky roasted almonds from Little Home in the Making, you have a delicious treat perfect for movie night.
Apple Nachos
These apple nachos from Tasty Oven combine healthy apples with some other sweet ingredients to create a delicious dessert that everyone in the family will love.
Baked Sweet Potato Chips
Replace traditional potato chips with these baked sweet potato chips from Living Sweet Moments for a simple, healthy movie night snack.
Peanut Butter Energy Balls
Combine chocolate and peanut butter into a bite-sized treat with this simple recipe for peanut butter energy balls from A Baking Journey.
Snaking Granola Clusters
With this easy recipe for snacking granola clusters from Valerie's Kitchen, you can make granola clusters to snack on tonight.
Air Fryer Tortilla Chips
Instead of fat-filled store-bought tortilla chips, make these air fryer tortilla chips from Wholesome Made Easy for a healthier option to go with your favorite salsa.
Homemade Salsa
Pair your healthy tortilla chips with this easy homemade salsa recipe from Veggie Society.
Healthy Guacamole
or dip your chips in this easy healthy guacamole recipe!
Vegan Cheez-Its
Classic cheese crackers aren't the healthiest option for movie night. But these vegan Cheez-Its from Strength and Sunshine provide a healthier choice for the classic snack.
Roasted Buffalo Cauliflower
Add some veggies to your movie night spread with the help of these flavorful spicy roasted buffalo cauliflower with healthy ranch dip from Marathons and Motivations.
Roasted Beet Hummus
You can't go wrong with a delicious dip with a movie. This colorful roasted beet hummus from Happy Kitchen is perfect for enjoying a salty snack.
Popcorn Bars
Combine salty popcorn with sweet chocolate to create a delicious snack for movie night. These popcorn bars from Healthy helper are a gluten free, vegan snack everyone will love.
Crispy Zucchini Fries
Instead of greasy French fries, why not add some delicious veggies to your movie night? These crispy zucchini fries from Amanda's Cooking are the perfect choice!
Keto Popcorn
For a low-carb, keto substitute for popcorn at your next movie night, try this recipe for keto popcorn from Wholesome Yum.
Chocolate Hummus
This recipe for chocolate hummus from Little Sunny Kitchen is a sweet treat that's also filled with nutrients.
Keto Chocolate Chip Cookies
If you're following a low-carb or keto diet, you'll love these sweet keto chocolate chip cookies!
Peanut Butter Oatmeal Cookies
You only need three healthy ingredients to make these quick and easy peanut butter oatmeal cookies from A Baking Journey.
Chile Lime Spiced Popcorn
Spice up plain popcorn for your next movie night with this flavorful recipe for chile lime spiced popcorn from Sumptuous Spoonfuls.
Buffalo Popcorn
If you love buffalo flavor, why not try spicing up your movie night popcorn with this recipe for low carb buffalo popcorn from Simply Stacie?
Baked Carrot Fries
These baked carrot fries from Healthy with a Chance of Sprinkles are a great salty snack that would go perfect with any movie.
Roasted Pumpkin Seeds
You won't regret enjoying a handful of these easy roasted pumpkin seeds from Sustain my Cooking Habit during your next movie night!
You may also like:
What are your favorite healthy movie night snacks?