The next time you're planning a movie night at home, be ready with these funny movie night at home quotes and captions.
While you may be all about sharing your night out with friends or date night with your significant other on Instagram, you might not consider sharing your time at home with your followers….
But just because you're staying in tonight doesn't mean you can't post about it!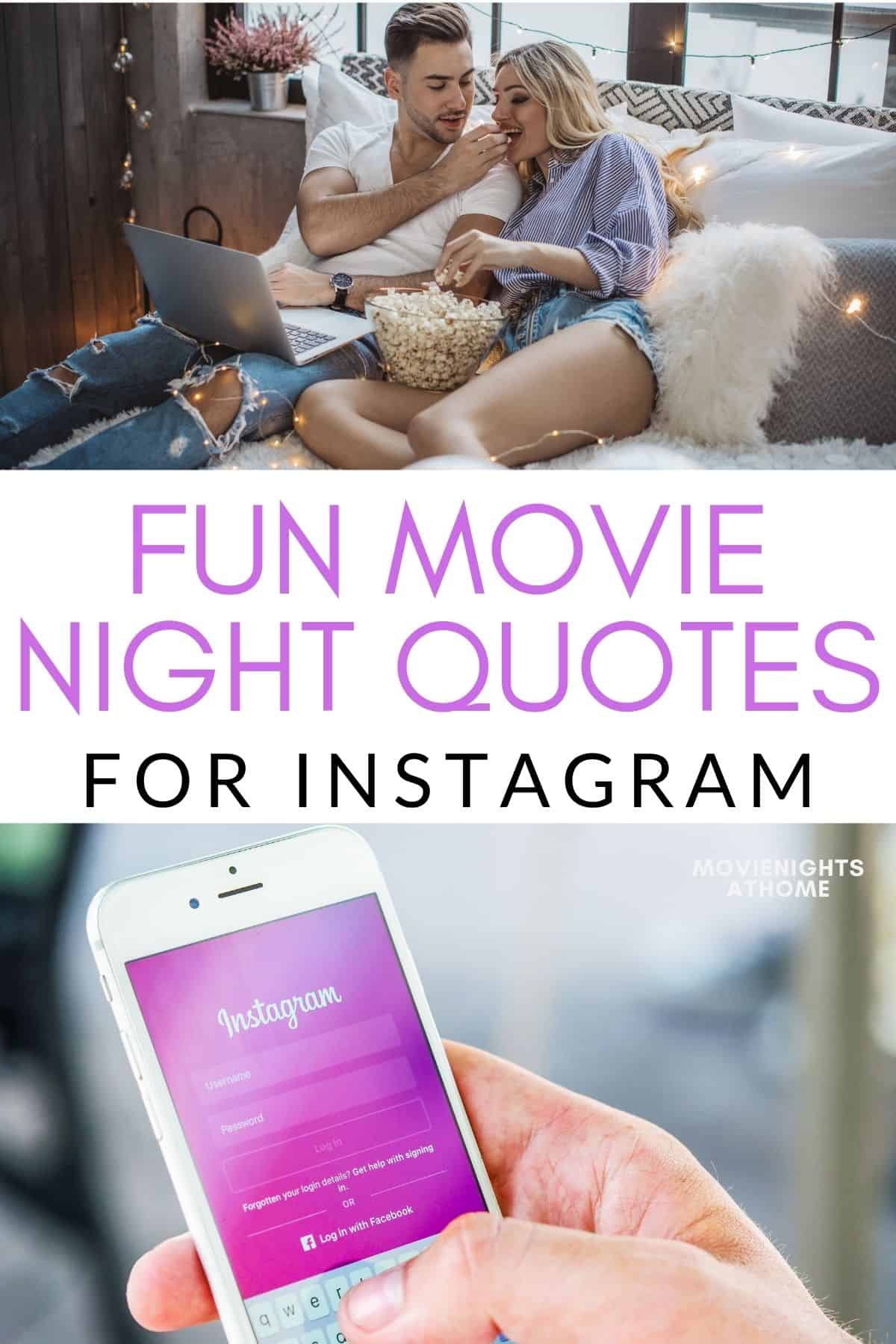 These movie night at home quotes are sure to give you some inspiration for your next Instagram post.
Movie Night at Home Quotes
Using quotes for your Instagram captions is the perfect option when sharing about your movie night at home!
Because what better way to accent the photos of your movie snacks and fun with friends than with a quote from a movie star?
"Everything I learned, I learned from the movies." –Audrey Hepburn
"There's no place like home." –The Wizard of Oz
"See you at the movies." –Roger Ebert
"Give them pleasure. The same pleasure they have when they wake up from a nightmare." –Alfred Hitchcock
"Love is sharing your popcorn." –Charles M. Schulz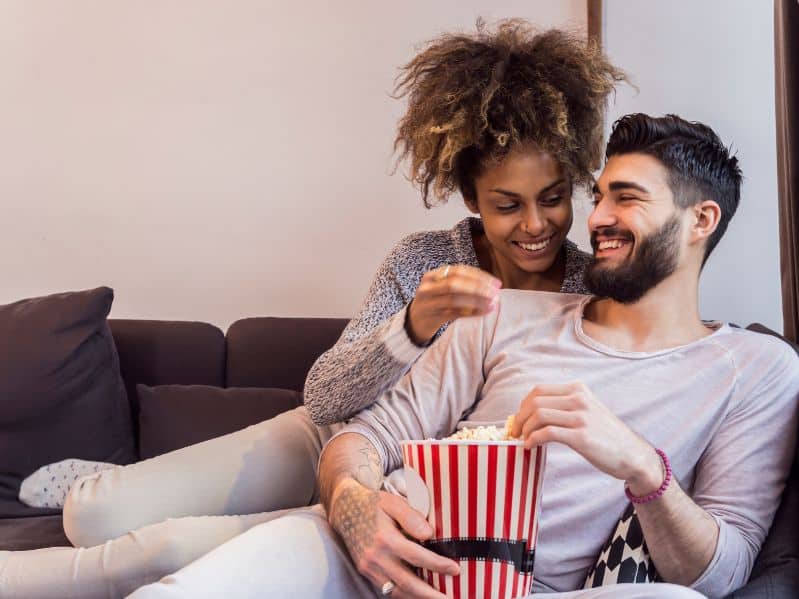 "Are you not entertained! Are you not entertained! Is this not why you are here!" — Gladiator
"What's your favorite scary movie?" –Scream
"Life moves pretty fast. If you don't stop and look around once in a while, you could miss it." — Ferris Bueller's Day Off
"It's hard to stay mad when there's so much beauty in the world" — American Beauty
"Everything is possible, even the impossible." – Mary Poppins
"This is the beginning of a beautiful friendship." – Casablanca
"If it can be written or thought, it can be filmed." –Stanley Kubrick
"I am big! It's the pictures that got small." – Sunset Boulevard
"Do what you do so well that they will want to see it again and bring their friends." –Walt Disney
"I'm not bad. I'm just drawn that way."—Who Framed Roger Rabbit
"When you realize you want to spend the rest of your life with somebody, you want the rest of your life to start as soon as possible."
– When Harry Met Sally
"You complete me." – Jerry Maguire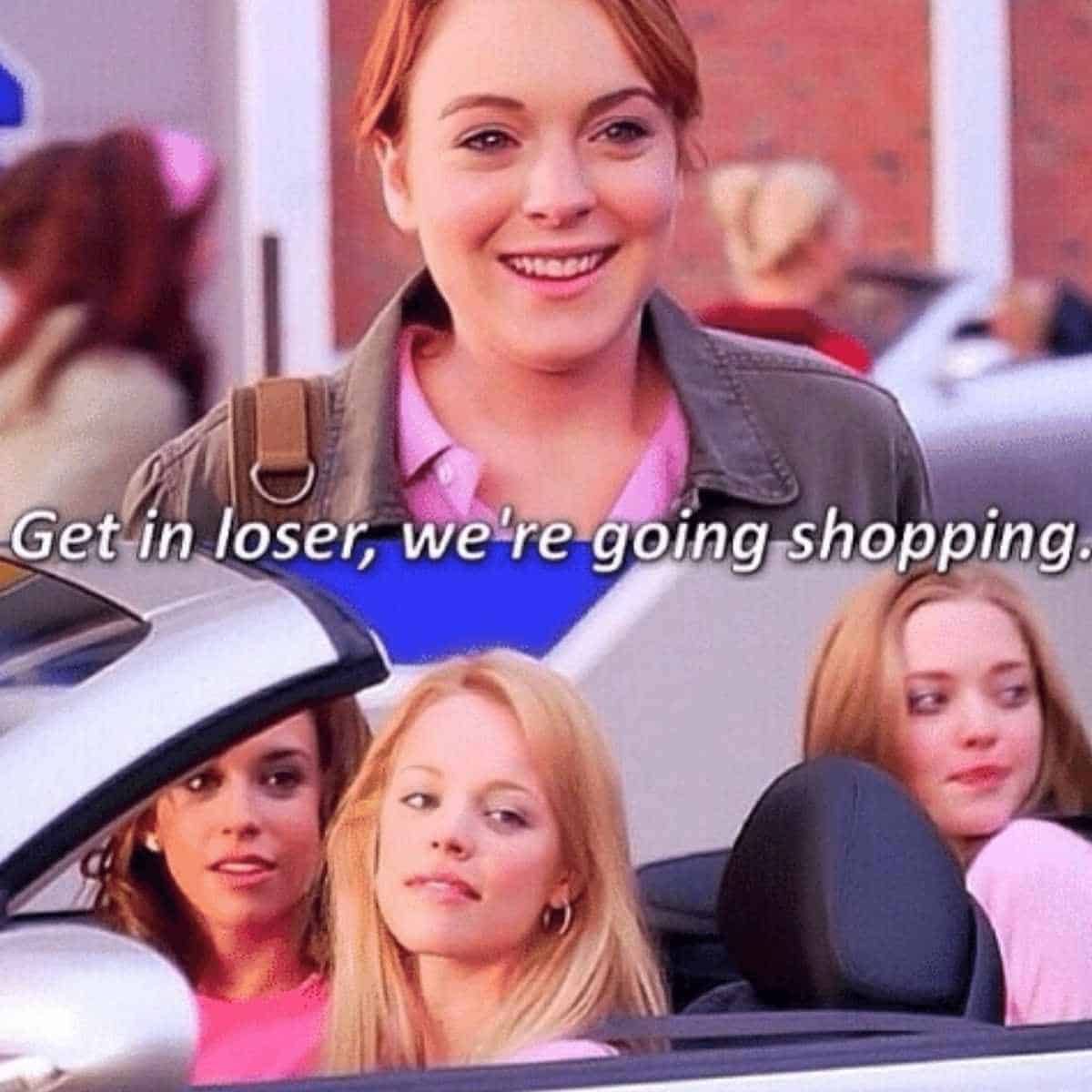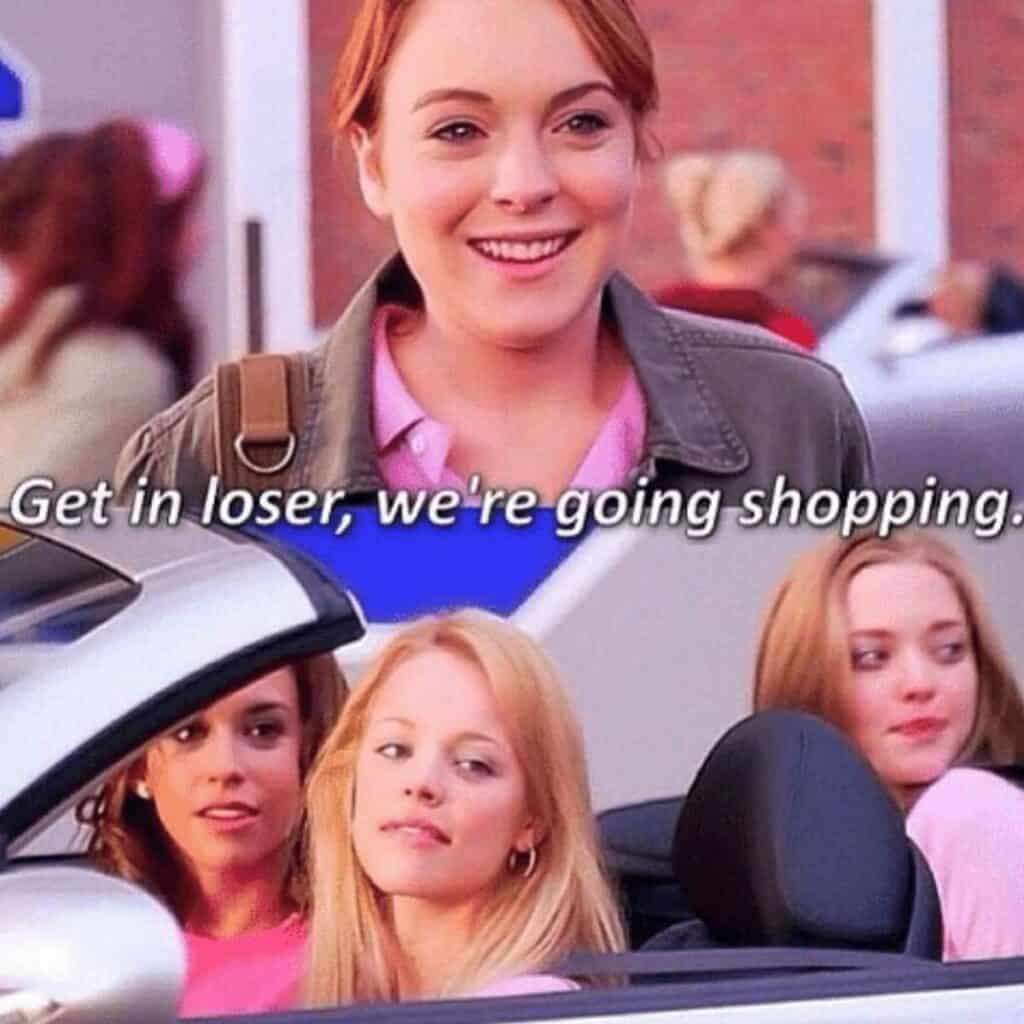 "We get to choose who we let into our weird little worlds." – Good Will Hunting
"If you love movies enough, you can make a good one." –Quentin Tarantino
"Just when I thought I was out, they pull me back in." – The Godfather: Part III
"Roads? Where we're going, we don't need roads." – Back to the Future
"Fasten your seatbelts. It's going to be a bumpy night." – All About Eve
"The stuff that dreams are made of." – The Maltese Falcon
"Drama is life with the dull bits cut out." –Alfred Hitchcock
"You've got to ask yourself one question: do you feel lucky? Well, do ya, punk?" –Dirty Harry
"All right, Mr. Demille, I'm ready for my close-up." –Sunset Boulevard
"Of all the gin joints in all the towns in all the world, she walks into mine." –Casablanca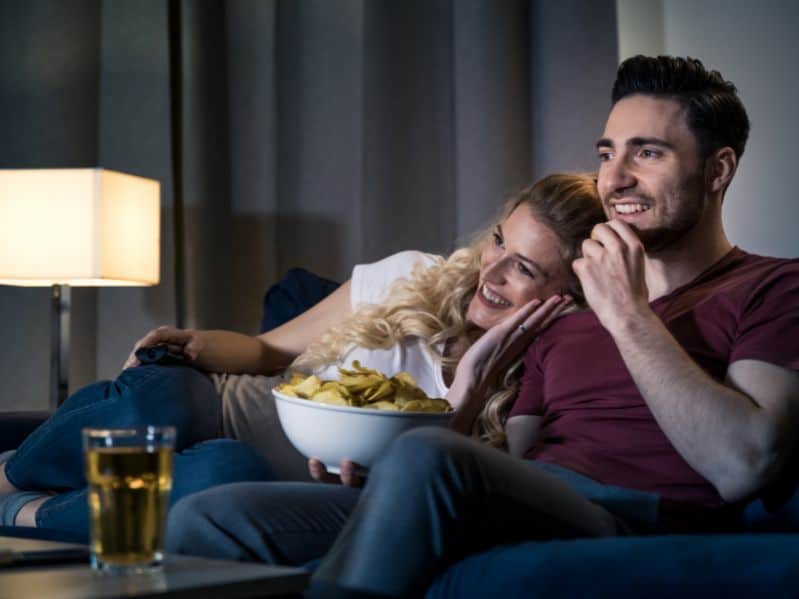 "I'll have what she's having." –When Harry Met Sally
"If you want a happy ending, that depends, of course, on where you stop your story." –Orson Welles
"I don't have friends. I got family." –Furious 7
"Why so serious?" –The Dark Knight
"I'm kind of a big deal." –Anchorman: The Legend of Ron Burgundy
"Is butter a carb?" –Mean Girls
"Every great film should seem new every time you see it." –Roger Ebert
"Every time I go to a movie, it's magic, no matter what the movie's about." –Steven Spielberg
"I steal from every movie ever made." –Quentin Tarantino
"It's only after we've lost everything that we're free to do anything." –Fight Club
We also have Trolls movie quotes, Lilo & Stitch captions, and the best lines from Star Wars you may like!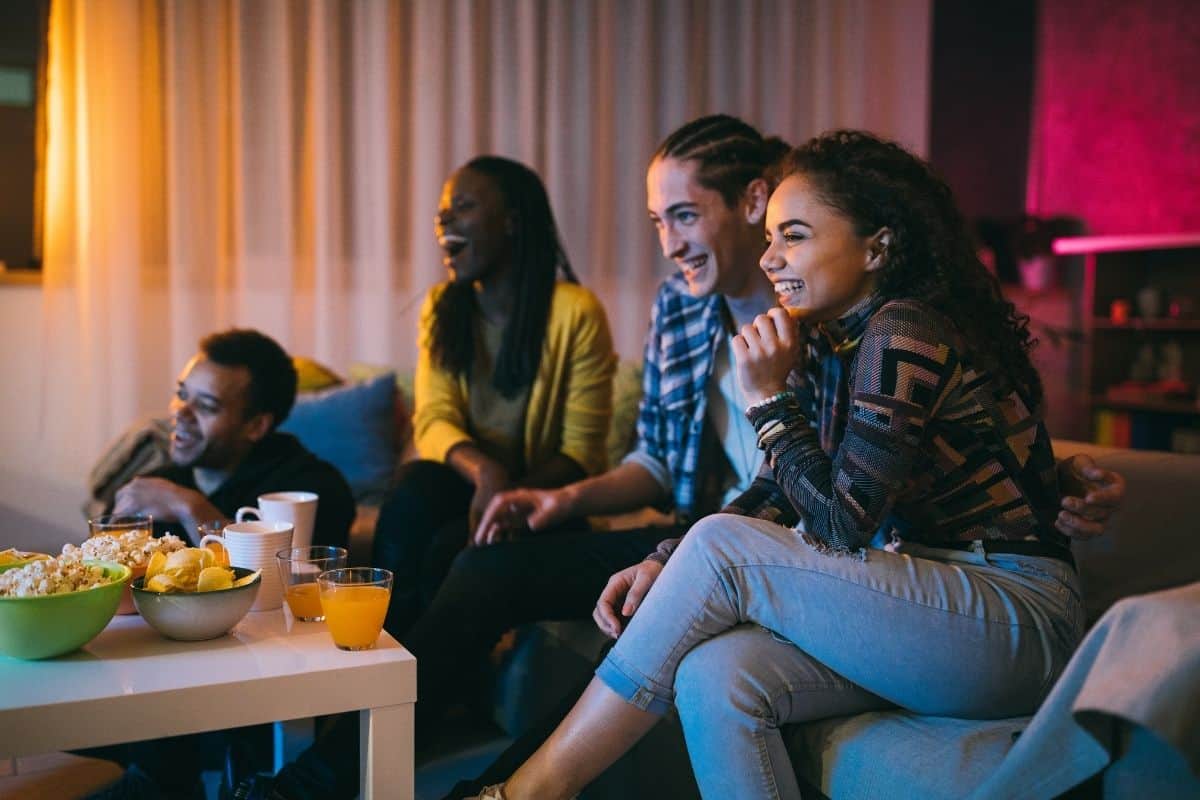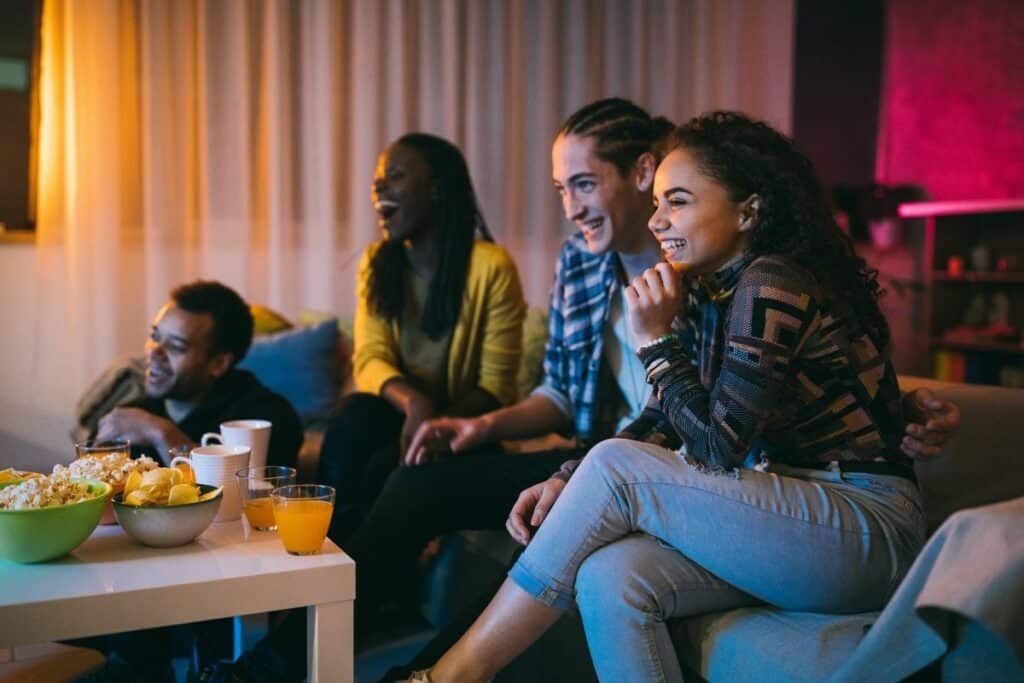 Captions for Movie Night
Quotes are always a solid choice for Instagram, but sometimes you need something a little more personal!
These funny captions for movie night at home are a great way to let your followers know how much fun you're having staying in tonight.
Shh! The movie's about to start.
Best seat in the house.
Watching a movie in the VIP section.
Movie night in, FTW.
What's popping?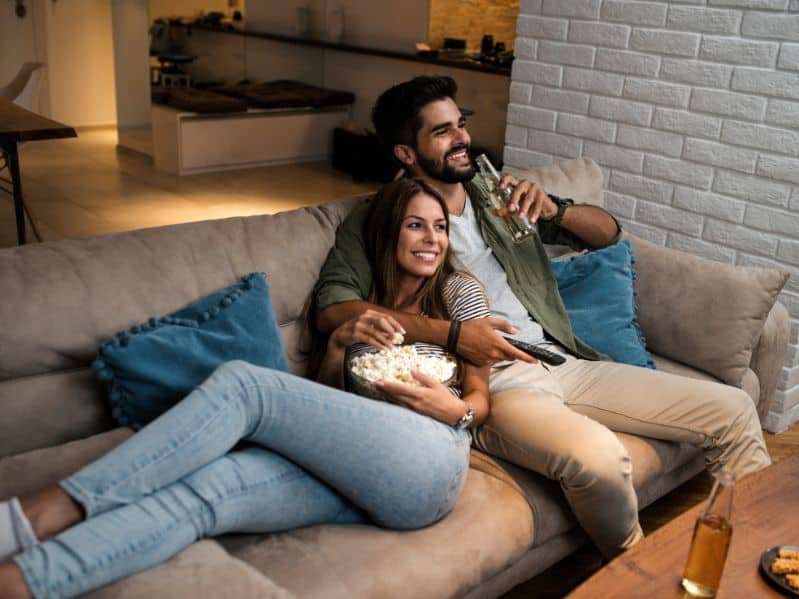 Movie night at home with my leading man (or woman)
Lights. Camera. Action.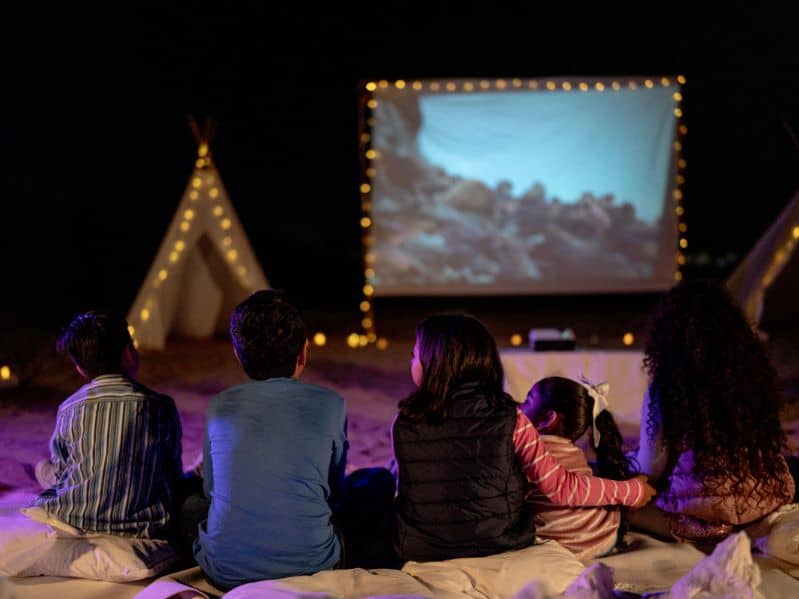 I reel-y love watching movies at home.
Friday night vibes = movie night at home
Now showing in my living room.
Now playing: [movie title].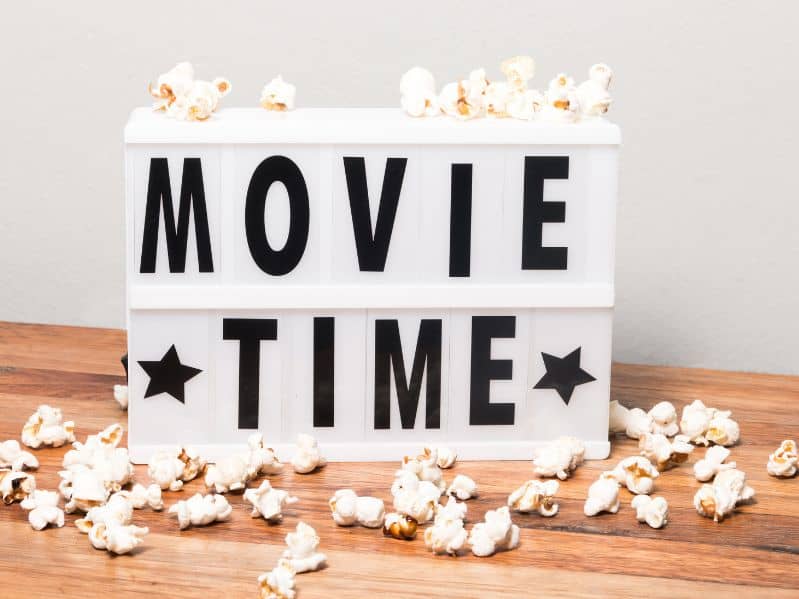 I may be corny, but I love movie nights at home with you.
Tonight feels like a movie.
Pass the popcorn.
It's a double feature kind of night.
My life is my favorite rom-com!
Movie night at home is my favorite night.
We go together like butter and popcorn.
And the award goes to…me!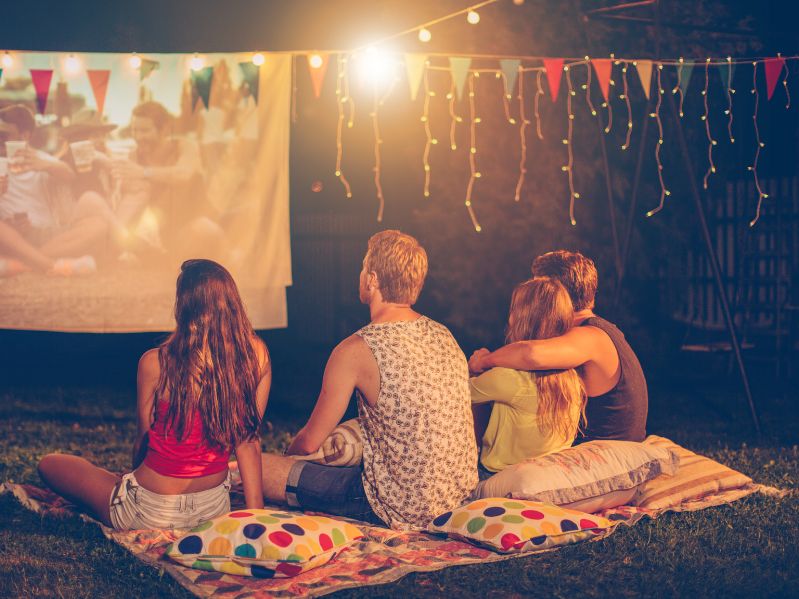 Amazing movie, even better company!
Movie night at home. Guess what we're watching?
Everything's butter with popcorn and you!
Movie night with mom and pop-corn!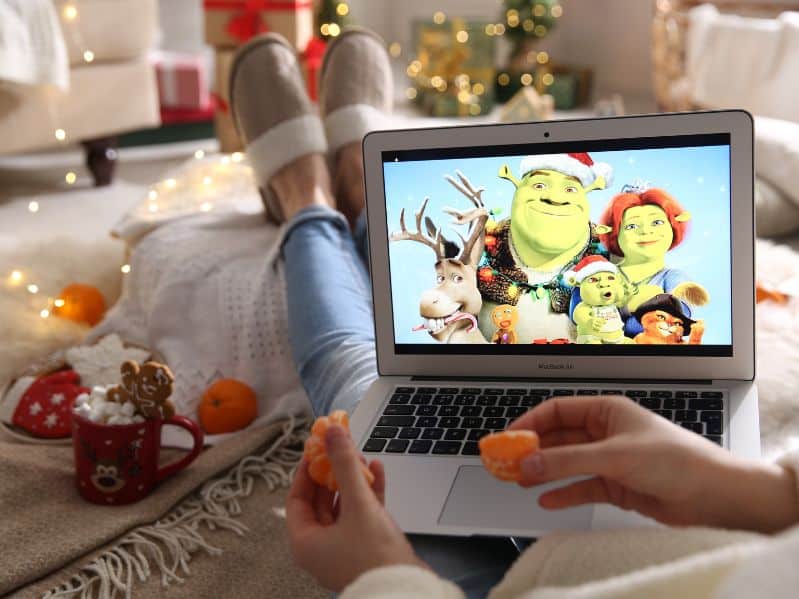 I do marathons….movie marathons!
Nothing beats PJs and movie night at home
If you need ideas for a fun movie night, you may also like: