One of your friends a Star Wars fan? Send them one of these fun Happy Birthday Star Wars quotes, puns, and captions to make the day special!
Whether you're posting a photo for your own birthday or wishing a friend well on their special day, you'll have all the inspiration you need to write an out of this world caption to your Instagram post.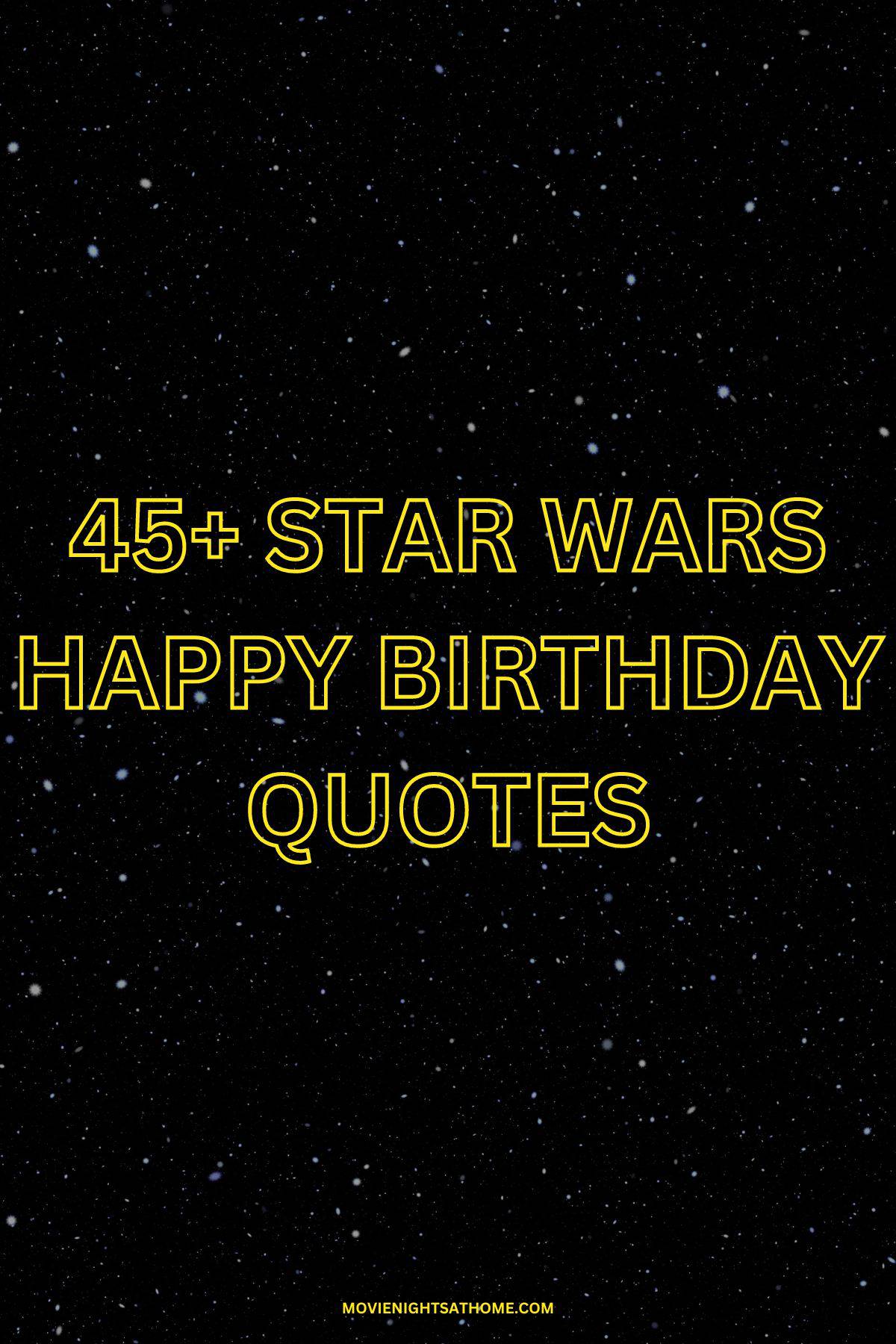 Star Wars Birthday Captions
Show your friend how much you care on their big day with the help of these fun Star Wars inspired caption ideas.
From funny puns to cute wishes, you'll find all the ideas you'll need to create an awesome message for your Jedi-loving pal on their birthday.
A long time ago in a galaxy far, far away, you were born!
Age matters not. Celebrate you must!
I hope you have a most impressive birthday that's out of this world.
Compared to Yoda, you aren't old at all.
Yoda says, "A happy birthday you will have."
"Calling all brave Jedi knights to join in birthday quest."
"Give you a present I will, but first, we eat cake." – Yoda
Yoda says, "A happy birthday you will have." – Baby Yoda
'Do, or do not' have a happy birthday. 'There is no try.'
Happy birthday to the strongest Jedi in the galaxy.
There are enough light sabers on your cake now to light up a room.
Happy Birthday you rebel scum.
"Beep boo boo beep boop!" (Happy Birthday from R2D2)
Wookie who just got a little older.
You'll always be my young padawan.
You are the Obi-Wan I know having a birthday today.
The Empire wishes you a happy birthday.
Use the force to blow out your candles and make a wish.
Happy Birthday to the best jedi in the galaxy.
May the fork be with you while you eat your birthday cake.
The force is strong with you. A powerful sith you will become. From hence forth, you will be known as the birthday boy.
May the fun be with you as you celebrate your birthday.
Use the force, avoid the dark side, and celebrate your birthday!
Urrrrrrr Uhhhhrr Urrrr! (Happy Birthday! from Chewbacca)
Eat the birthday cake and let the sugar flow through you.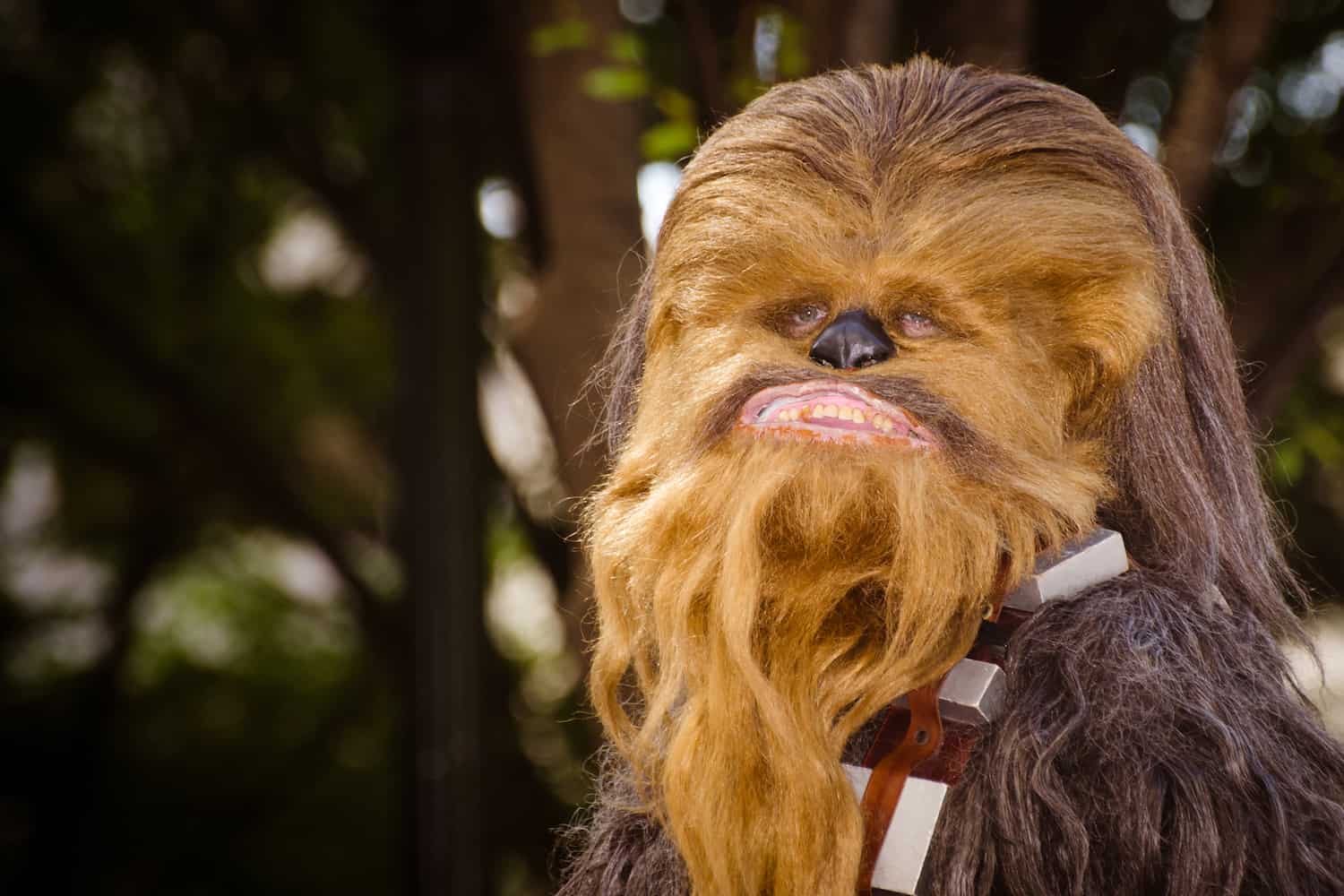 Happy Birthday Star Wars Quotes
There's no better way to wish a Star Wars fan a happy birthday than with a quote from their favorite movie!
Whether you're looking from quotes from old-school favorites like Empire Strikes Back or new releases, like the Mandalorian, you'll find plenty of ways to show you care with these fun movie quotes!
Add a quote from your favorite Star Wars character to your birthday greeting to make your comment extra special on your friend's big day.
"When 900 years you reach. Not as good as me you will look, you will not, hmm?" – Yoda, Return of the Jedi
Happy Birthday "you stuck-up half-witted scruffy-looking nerf herder." — Princes Leia
"Dear child, the belonging you seek is not behind you…it is ahead." — Maz Kanata, The Force Awakens
"You were the chosen one! It was said that you would destroy the Sith, not join them. You were to bring balance to the Force, not leave it in darkness." — Obi-Wan Kenobi, Revenge of the Sith
"There has been an awakening. Have you felt it?" — Supreme Leader, The Force Awakens
"Laugh it up, fuzzball." — Han Solo, The Empire Strikes Back
"The Force, it's calling to you. Just let it in." — Maz Kanata, The Force Awakens
"You'll find I'm full of surprises." — Luke Skywalker, The Empire Strikes Back
"Can I offer you a libation to celebrate the closing of our shared narrative?" —The Client, The Mandalorian
"Let the past die. Kill it if you have to." —Kylo Ren, The Last Jedi
"A thousand generations live in you now. But this is your fight."—Luke Skywalker, The Rise of Skywalker
"Remember…the Force will be with you, always." — Obi-Wan Kenobi, A New Hope)
"I'm rather embarrassed, General Solo, but it appears that you are to be the main course at a banquet in my honor." — C-P3O, Return of the Jedi
"Someday I will be the most powerful Jedi ever." — Anakin Skywalker, Attack of the Clones)
"As long as he lives, hope lives." — Supreme Leader, The Last Jedi
"I'm just a simple man trying to make my way in the universe."— Jango Fett, Attack of the Clones
"Here goes nothing." — Lando Calrissian, Return of the Jedi
"I have a very bad feeling about this." — Luke Skywalker, A New Hope
"You like me because I'm a scoundrel. There aren't enough scoundrels in your life." — Han Solo, Empire Strikes Back
"Adventure. Heh! Excitement. Heh! A Jedi craves not these things." — Yoda, Empire Strikes Back
"A great leap forward often requires first taking two steps back." — Obi-Wan Kenobi, The Clone Wars
"You can only get so far without a tribe." — Bobba Fett, The Book of Bobba Fett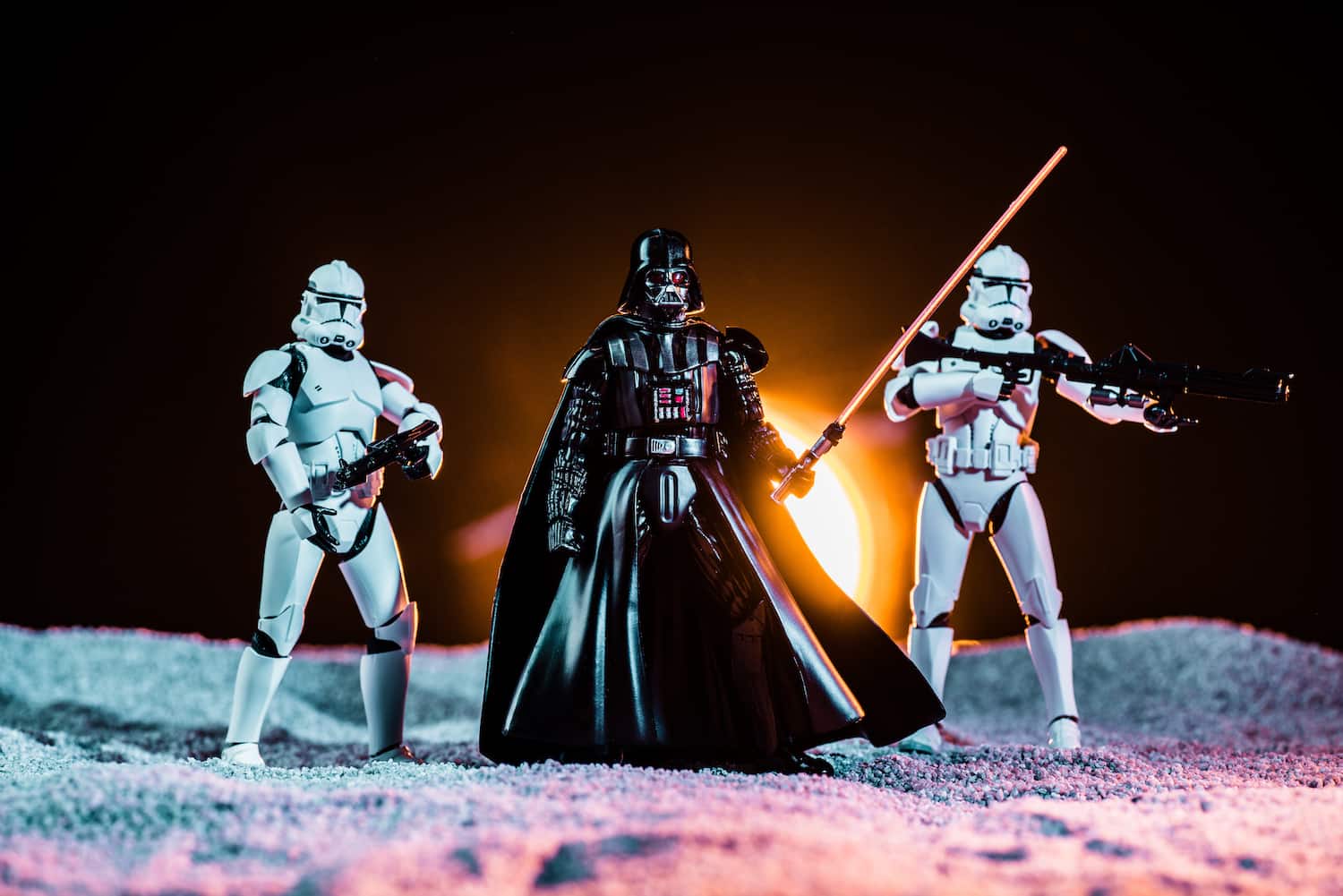 If you're looking for happy birthday Star Wars quotes, you're in the right place! Star Wars fans will love these happy birthday wishes!
We hope these Star Wars birthday quotes got you inspired!
If you're planning the birthday boy or girl's party, why not do a movie theme night?
We have some great Star Wars snacks and an easy Death Star Nightlight craft you may like!