Movie night is a great way to spend quality time with your family. But if you have kids at home, finding family-friendly movies to watch is sometimes easier said than done. With these fun black family movies, your entire family will have a blast!
From silly comedies that will have you laughing out loud to historical dramas to help your kids learn while they watch, you'll want to add all these amazing movies to your family's must watch-list.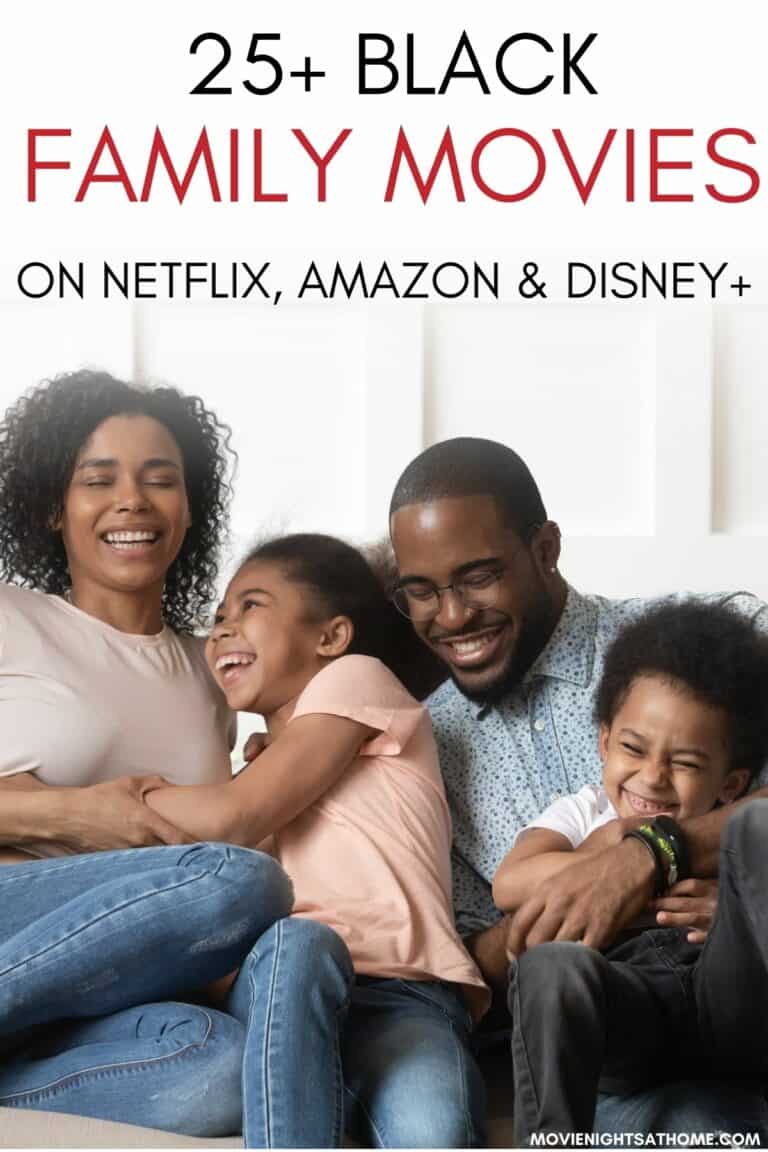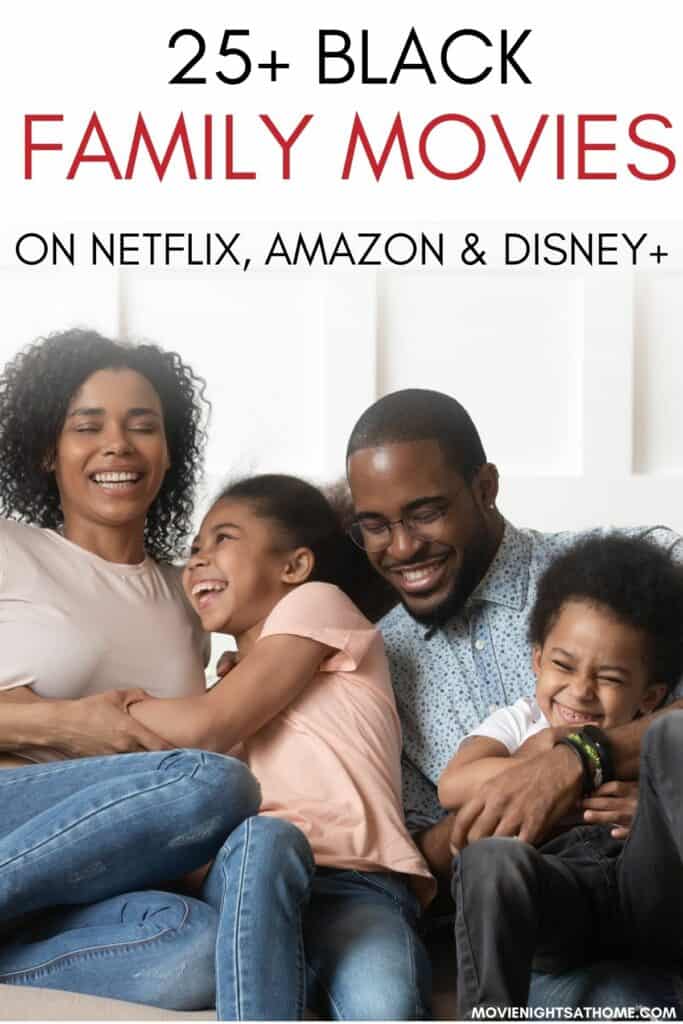 We love to choose a movie the whole family will love and cook a delicious movie night dinner to make it special!
Family-Friendly Movies on Amazon Prime
Finding streaming movies online is a great way to get a big selection of family-friendly flicks with the push of a button. Check out these fun black family movies available for rent on Amazon Prime. Don't have Prime yet? Get a 30 Day Amazon Prime Trial! (Some movies still require a rental fee though).
Rated PG-13
When a family sets out on a cross-country road trip to a family reunion, they encounter a variety of comic misadventures.
Rated PG-13
When a father suddenly finds himself unemployed, he decides to turn his home into a day care to make ends meet.
Rated PG-13
A doctor suddenly learns to communicate with animals in this slap-stick comedy starring Eddie Murphy.
Rated PG
Introduce your kids to Miles Morales, a Brooklyn teenager who becomes Spider-Man and realizes there are multiple heroes wearing the same mask.
Rated PG
A happy foster kid trying to make her way on the streets of New York is taken in by a lonely, rich man.
Rated PG-13
A talented drummer tries to earn a spot in the cut-throat drumline of a Georgia university marching band.
Rated PG-13
A professor at Wiley College in Texas inspires his students to form the school's first debate team and goes on to challenge Harvard in the championship match.
Rated PG-13
When a playboy bachelor falls for a divorced mother of two, he tries to impress her by driving the kids from Portland to Vancouver.
Rated PG-13
A successful businessman takes a coaching job at his old high school, then takes controversial action to make sure his players are doing well in the classroom and on the court.
Rated PG
A bright girl from South LA is encouraged to compete in the National Spelling Bee and must find her motivation to succeed.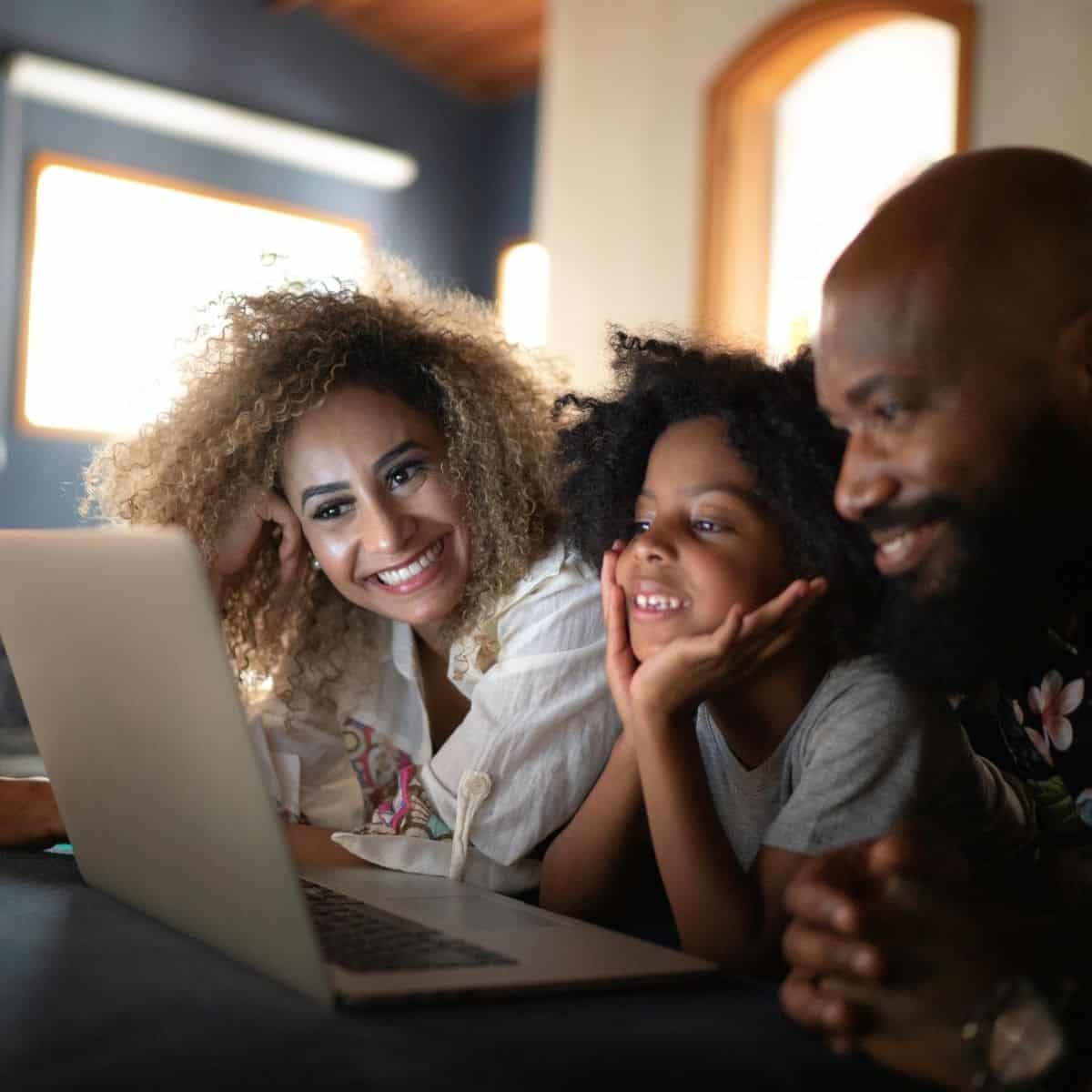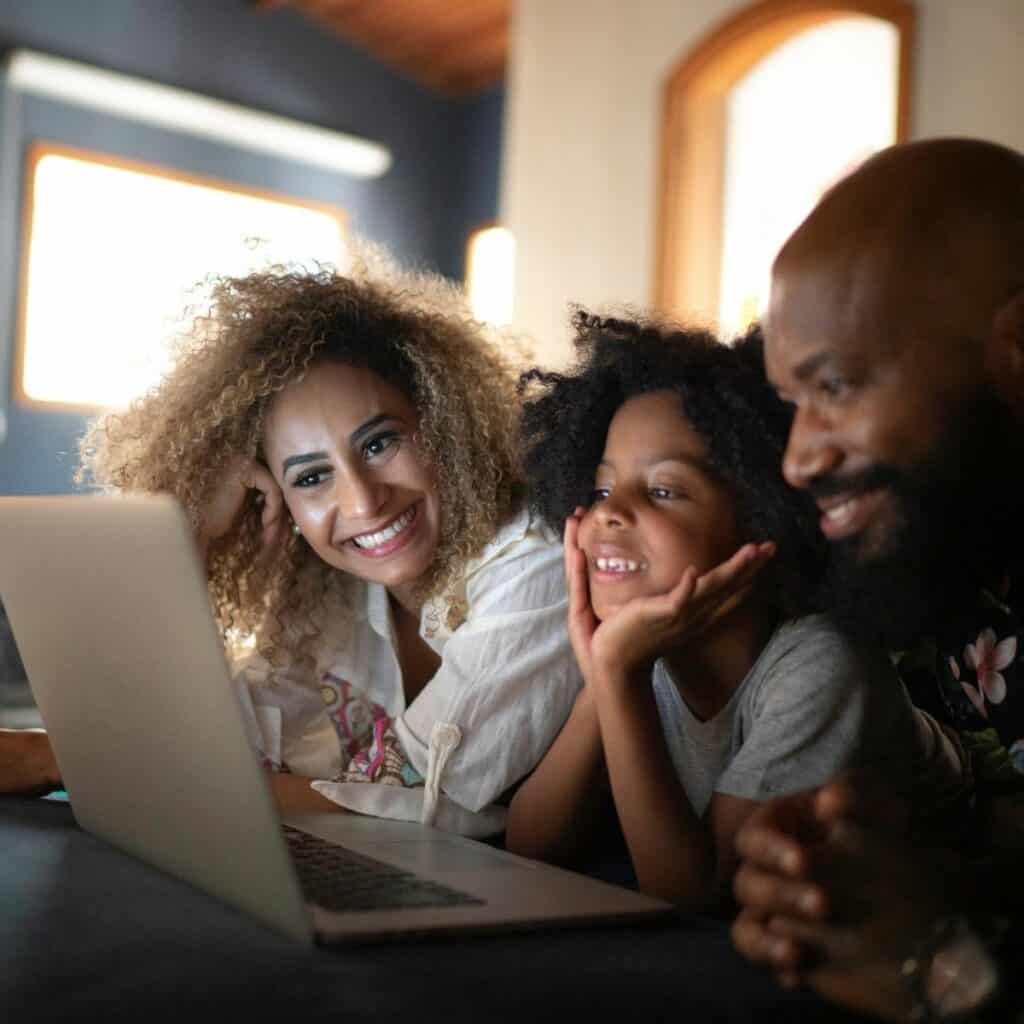 Black Family Movies on Netflix
Netflix is one of the best places to find great movies for movie night. And there are tons of amazing family movies starring black characters on this popular streaming platform. Try watching one of these kid-friendly Netflix movies for your next movie night.
Rated PG
When a giant burger franchise threatens their after school job, Kenan and Kel must work together to save their favorite fast food restaurant, Good Burger.
Rated PG-13
After a global catastrophe destroys civilization, a scientist must fight for survival against bloodthirsty mutants.
Rated PG-13
A black sorority leader agrees to help a struggling group of women win a step dance competition in hopes of getting into Harvard Law.
Rated PG-13
Two petty thieves decide to rob a neighborhood church but the caper soon turns into a hilarious hostage situation in this comedy suitable for older kids.
Rated PG-13
When a struggling novelist opens a senior center in his home to make some quick cash, he gets more than he bargains for.
Rated PG-13
A widowed dad copes with being a single father while trying to raise his daughter alone in this inspiring movie based on a true story.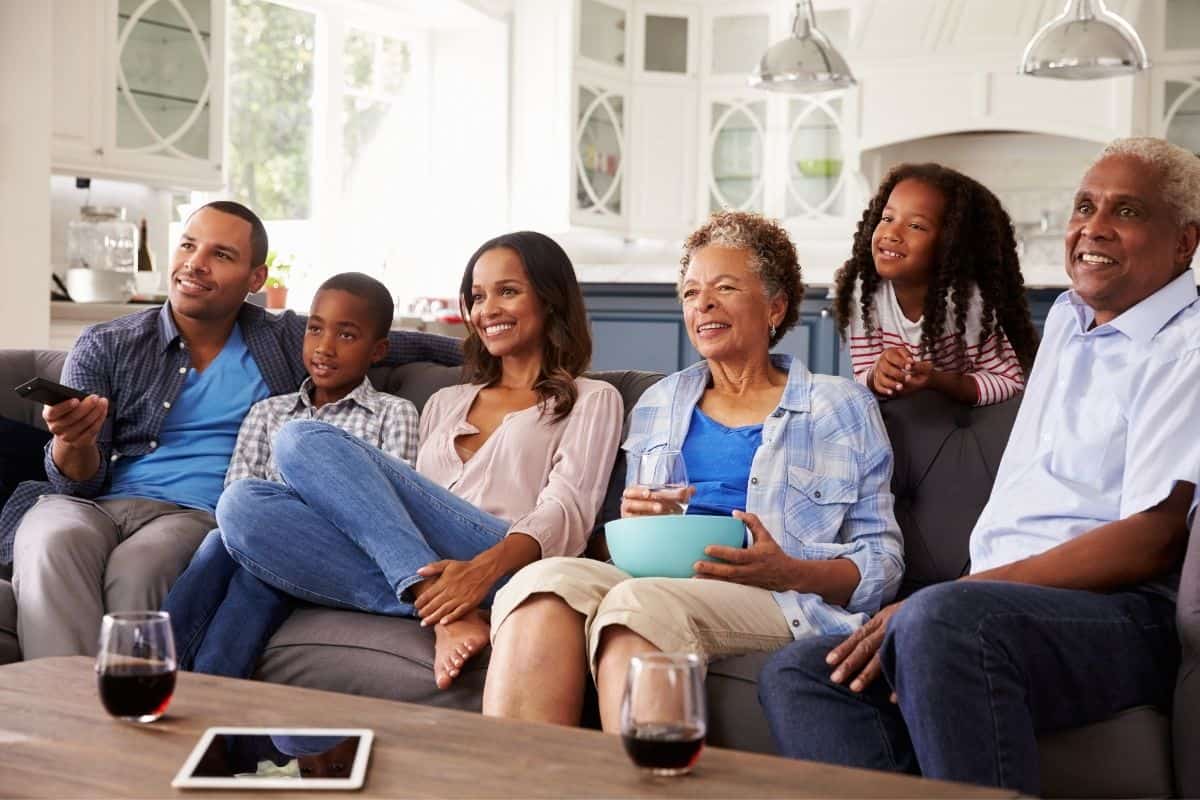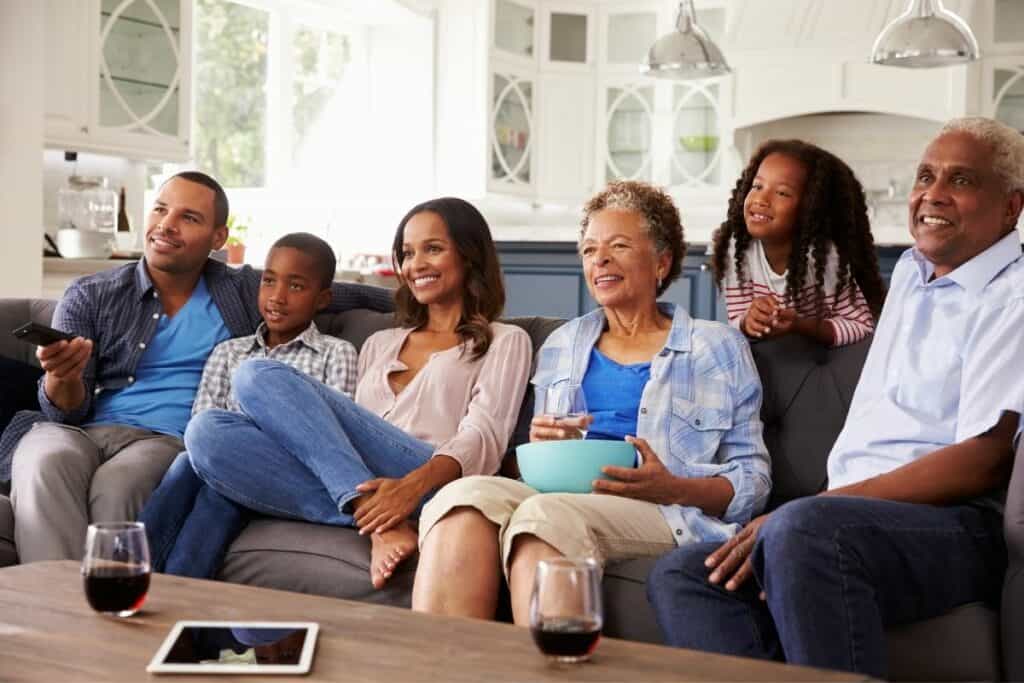 Black Movies on Disney+
When you're looking for family-friendly movies, there's no better app than Disney+! Whether you're searching for an action-packed superhero movie or an animated classic, you're sure to find a few black family movies that everyone will enjoy on this list.
Rated PG
Based on a true story, this movie portrays a new African-American football coach as he heads the high school's first-ever team made up of both black and white players.
Rated PG
Watch the inspiring story of three black women who were part of a historic space operation at NASA in this historical drama.
Rated PG
Your kids will love watching the first-ever Jamaican bobsled team take a stab at the winter Olympics in this movie based on a true story.
Rated G
This popular animated Disney movie follows Tiana, a girl who dreams of owning her own restaurant, and a prince trapped in the body of a frog.
Rated PG-13
Marvel's first black superhero headlines this action-packed family film.
Rated PG
Your kids will love seeing what makes them who they are through a journey from the streets of New York City to the cosmic realms in this fun animated movie.
Rated G
Starring Whitney Houston and Whoopie Goldberg, this fun Disney movie is a musical masterpiece your kids will love singing along to.
Rated PG
When a kid unknowingly releases a genie who has been trapped in a bottle for thousands of years, he's granted three wishes. What will he wish for?
Rated PG
When a Ugandan girl discovers she's a chess prodigy, her life changes forever in this inspiring movie based on a true story.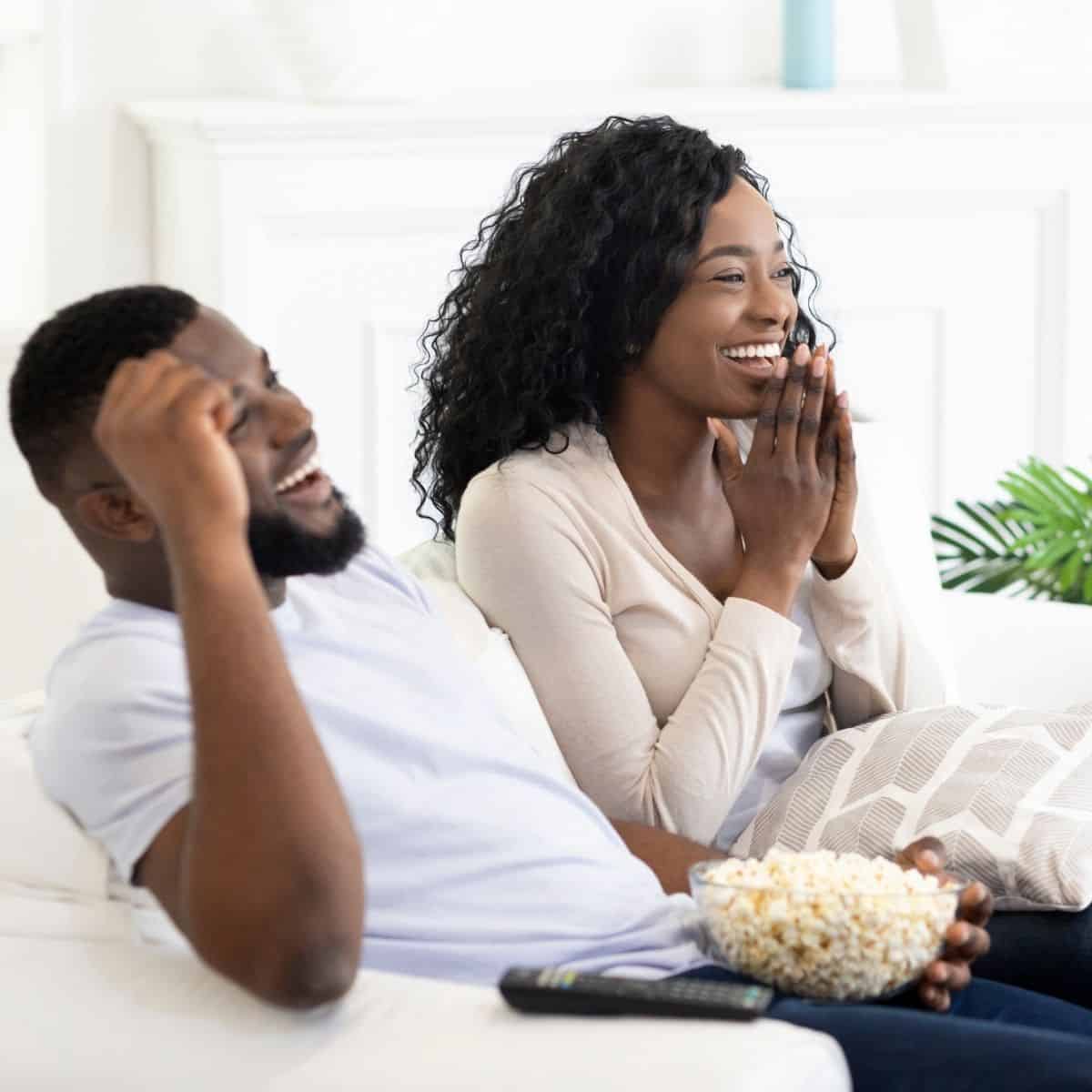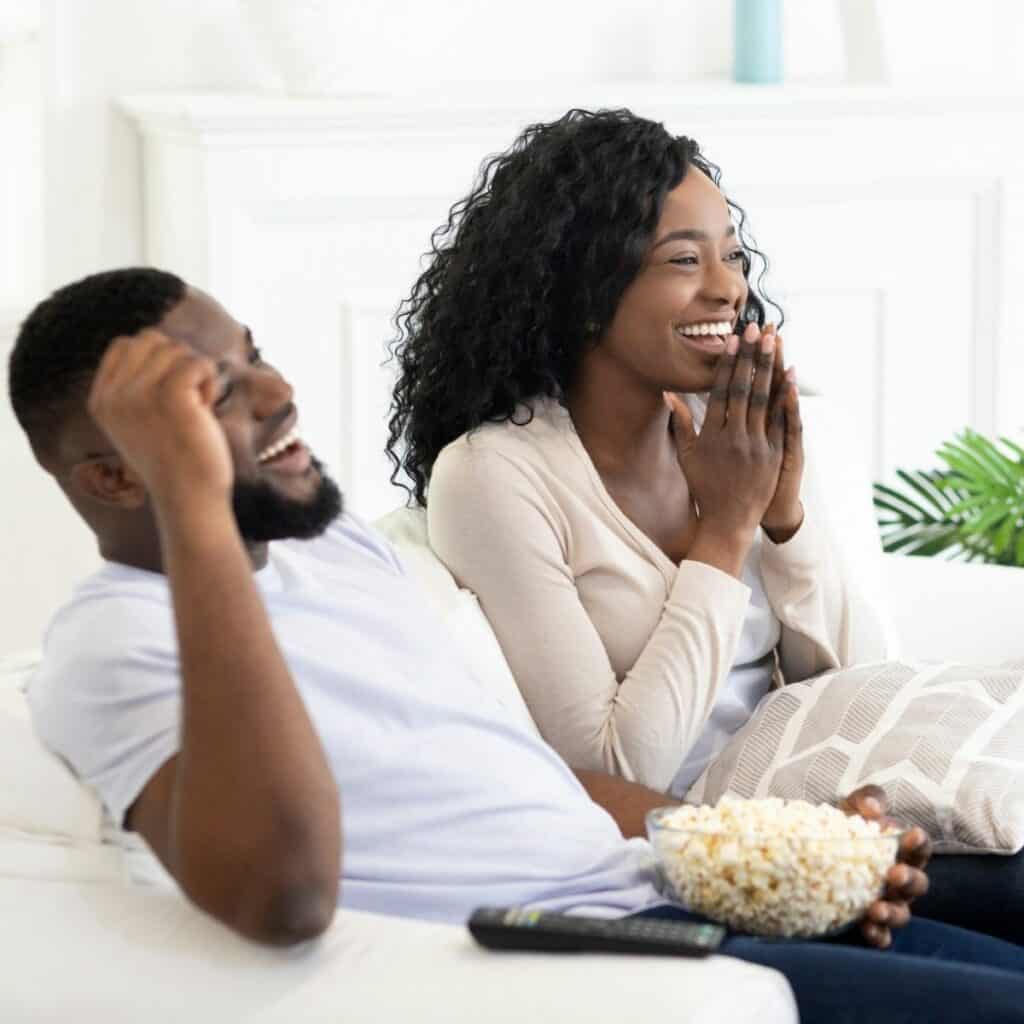 Family Movies on Hallmark
Check out the Hallmark Channel for some great family-friendly features for movie night. These black movies are a great option for watching with your kids.
After her friend disappears, a reporter heads home to use her skills to get to the truth.
A love advice author and dating columnist meet and sparks fly, but they soon begin to see that they may have each found their match in each other.
When a wedding reality show producer finds out her ex is the next groom-to-be on her show, she must take a look at her past to find her own happy ending.
We also have a great list of 25+ Black Romantic Movies, Black History Movies for Kids, Teens & Families, and a longer list of Family Movie Night Ideas to Watch With Your Kids that you might like!