There is nothing like seeing a classic film for the 1st time! Our list of old movies for tweens offer something special for the whole family!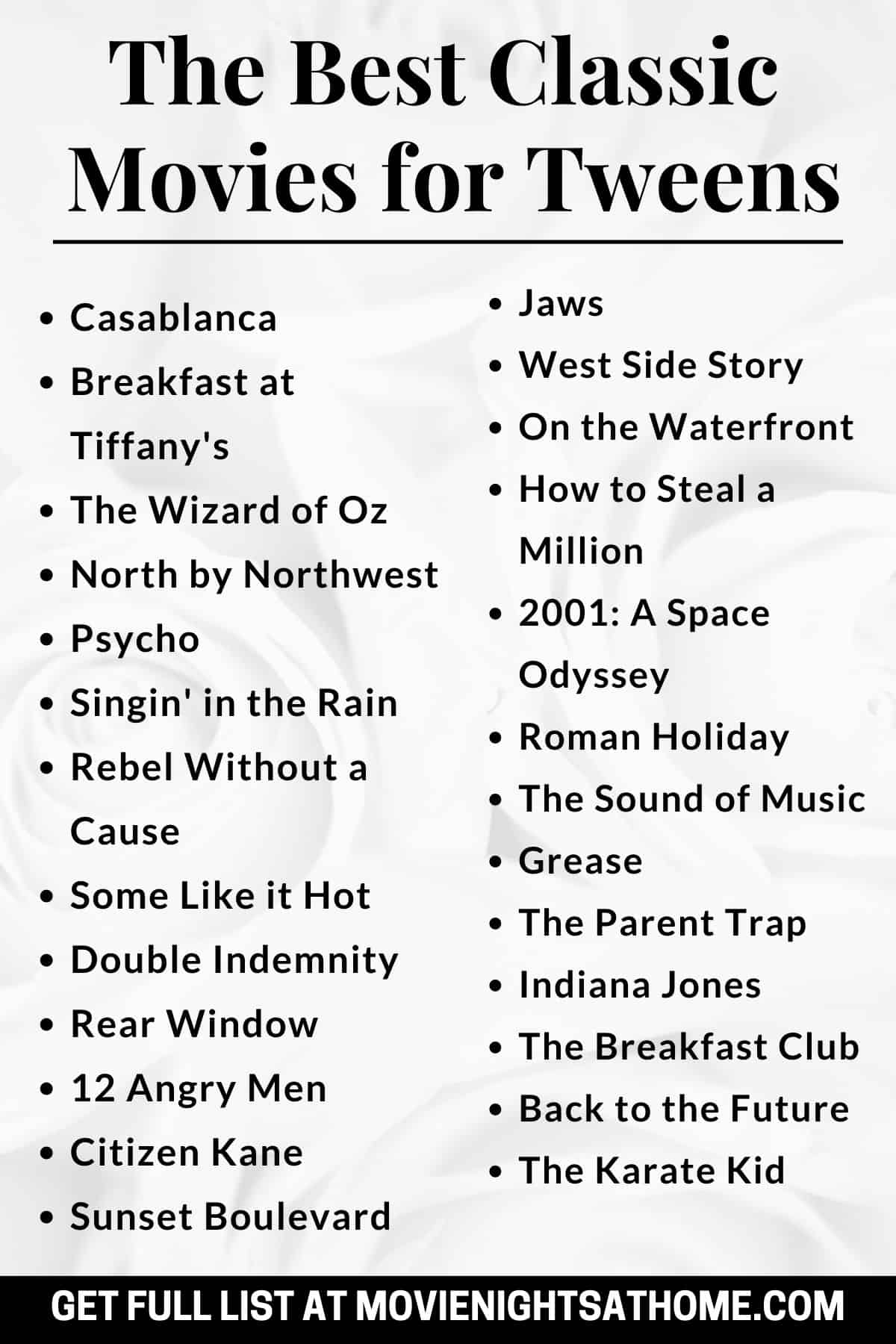 After all, if you have a movie-loving teen at home, introducing them to the classics is a must! But most kids won't seek out old movies on their own, which means you'll have to show them the ropes.
With the help of these old movies for tweens, your pre-teen can start to appreciate films in a whole new way. From fun musicals to classic mysteries, there's something for everyone on this list!
Old Movies for Tweens
With the help of these old movies for tweens, you can show your kids some of the best movies ever made! Each of these classics is a fun way to introduce your tween to old movies they probably wouldn't pick on their own. And after they watch one, they'll want to start adding each of these classics to their must-watch list.

We hope this list of old movies for tweens inspires your family to enjoy more classic movies together!

What is your favorite classic or old movie for tweens?
You may also like this list of best family movies, horror movies for tweens, or best comedy movies for tweens!