Love Halloween? In this episode, we're sharing a list of our top Halloween movies. Whether you choose outdoor or indoor, the cool thing about it is you can pretty much make anywhere spooky.
And sometimes, it's not really about the movie being great or super scary – but it's the whole experience of it, especially when you're watching it with friends and loved ones!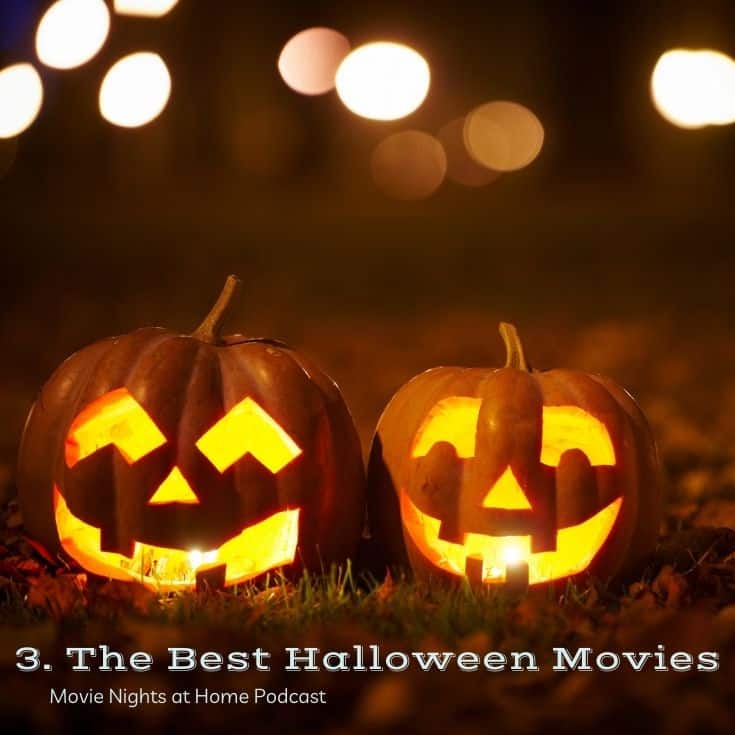 HIGHLIGHTS FROM THIS WEEK'S SHOW:
Sharing our favorite Halloween costumes growing up: Jake as Beavis, Kalee as a black cat, and Kim as an alien head (her best yet her worst costume too!)

Our Halloween movie picks – gotta listen to find out

Johnny Depp and Tim Burton collaborations: Dark Shadows, Sleepy Hollow, Sweeney Todd, Edward Scissorhands, The Nightmare Before Christmas, and more!

Let Me In is a remake of a Swedish film. If you want a movie that's got depth to it and puts you in the environment you're in, then this is it!

We actually watch The Shining together each year and there are always things we had to debate on. If you've watched it, let us know what you think: Was Jack always the caretaker?

You've got to watch M. Night Shyamalan's The Sixth Sense if you haven't yet!

Jake highly recommends Hereditary (but not for the kids!) but ​​Paranormal Activity 1 and Paranormal Activity 3 have scared him more than any movie he has ever seen in his life.

Finally, we're discussing whether this list of suspenseful movies qualify as Halloween movies or not!
RESOURCES:
You don't wanna miss a show!! So make sure to SUBSCRIBE!!
Also, we love reading 5-Star reviews on iTunes!
It's Easy to Leave a Review
Select "Ratings and Review"
Click "Write a Review"
Tell us what you love about the podcast
Thank you so much!!
Do you have a topic you'd like for us to talk about?
Email us at team@movienightsathome about it!