This week on the Movie Nights at Home Podcast, we're talking about Halloween parties and some of our favorite things.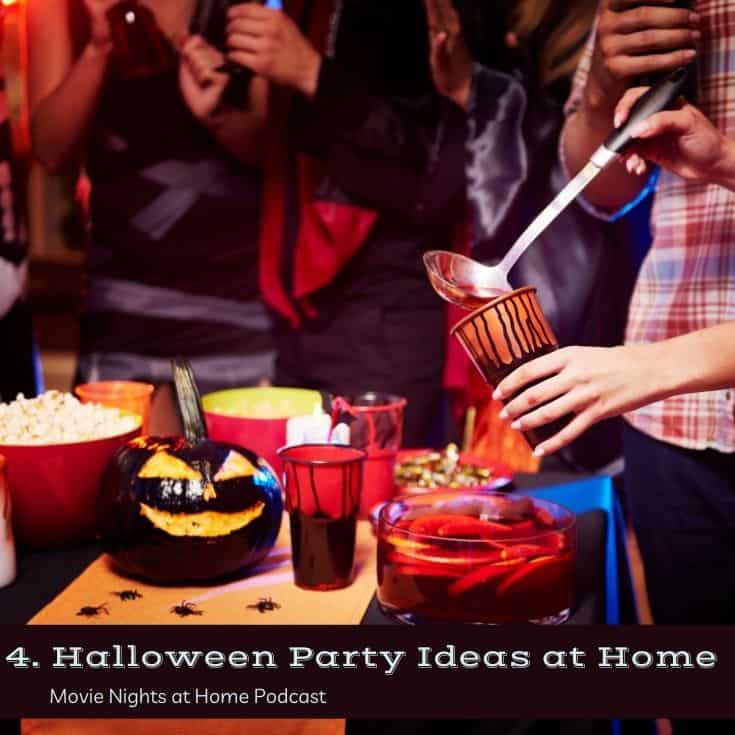 There are so many ideas out there. Once you know the theme, know your audience, and know what they want, you can just go crazy!
HIGHLIGHTS FROM THIS WEEK'S SHOW:
Ideas for theme-based costume parties like The Morning Show and Ted Lasso

Finding a theme for creating fun Halloween costume ideas like The Nightmare Before Christmas or Halloween, Harry Potter, Marvel, Star Wars, Star Trek, etc.

Do a Tim Burton-themed party – with so many characters to choose from!

Trivia: Harley Quinn didn't start out in the comic books. They did a Batman animated series in the early 90s based on the Tim Burton style of movies.

Picking your invitations, food, treats, and music to complete the Halloween experience!

Other traditional Halloween things without ruining your theme

Super easy costume and themed party ideas: Superheroes and Disney

Create a poll and get suggestions from people who are joining the party too!
RESOURCES:
You don't wanna miss a show!! So make sure to SUBSCRIBE!!
Also, we love reading 5-Star reviews on iTunes!
It's Easy to Leave a Review
Select "Ratings and Review"
Click "Write a Review"
Tell us what you love about the podcast
Thank you so much!!
Do you have a topic you'd like for us to talk about?
Email us at team@movienightsathome about it!