Couples can skip the crowds by planning a Valentine's Day movie night with their significant other! Below are the best romantic movies and creative food ideas for Valentines Day.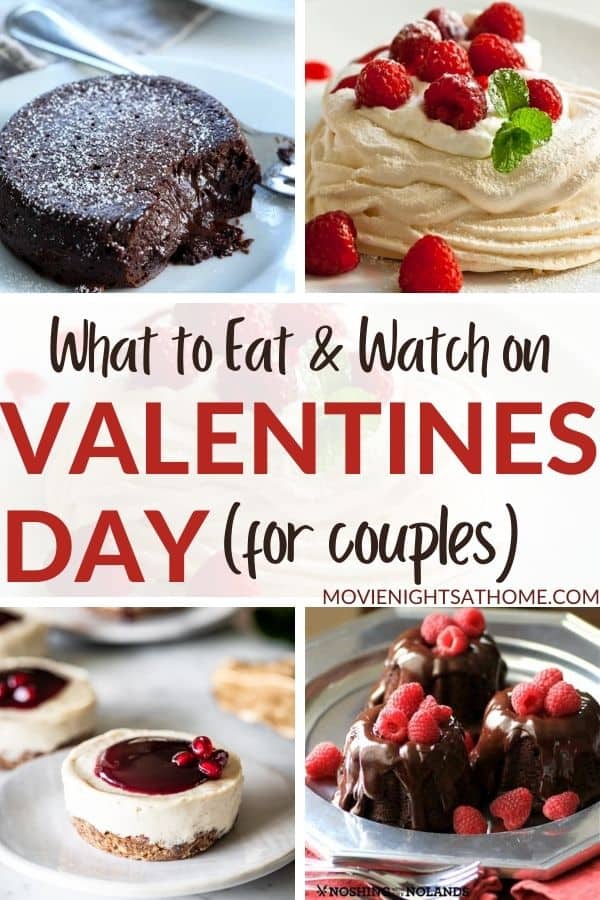 We've put together an amazing menu of drinks, appetizers, main courses, and desserts all for you!
We also picked out the best romantic movies for a Valentine's Day movie night below!
Valentine's Day Movies for Couples
We picked out several different romantic comedies and narrowed it down to our top 20!
You can also grab a full list of 43 top romantic comedies here!
Top Romantic Movies for a Valentine's Day Movie Night
Once you've chosen your movie for the night, all that is left is to cook something delicious!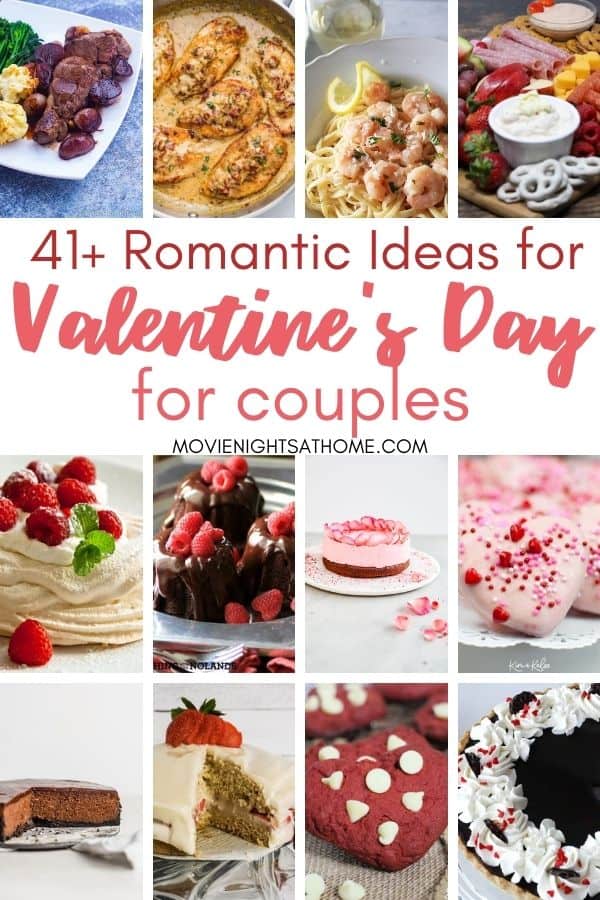 Creative Food Ideas for a Valentines Day Movie Night
We're challenging couples to stay in this Valentine's Day! There is nothing better than celebrating with a romantic movie and amazing food!

We provide everything you need to plan a cozy date night at home.

If you plan your own Valentine's Day Movie Night — we'd love to see hear how it went! Tag us on Instagram or drop us a line below!
You may also like our 25+ Black Romantic Movies.
We also have 29+ Fun Valentine's Day Recipes for Kids you might like!