The next time you're on the hunt for some action and adventure give one of these best trucker movies a try!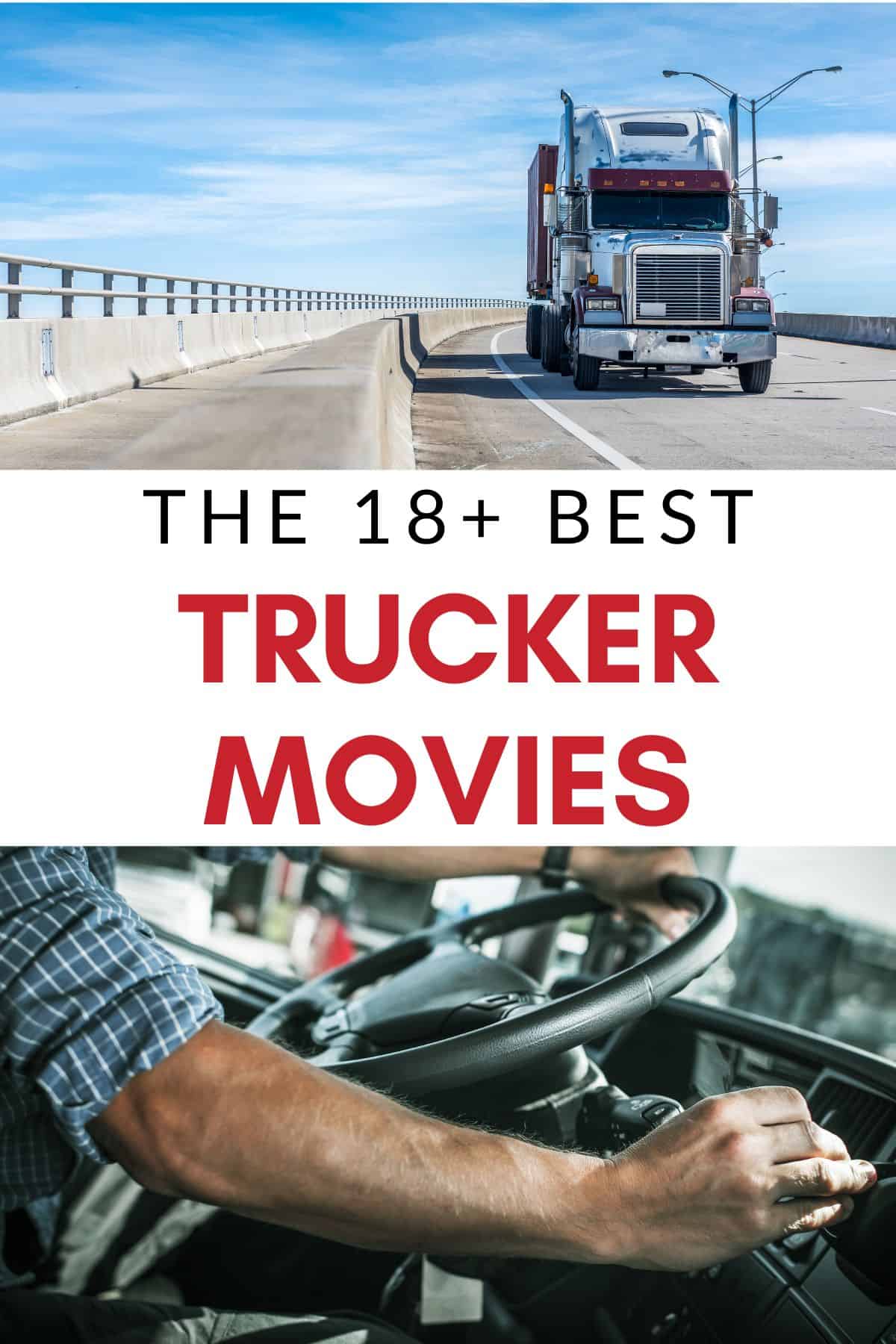 Truckers are an American staple, making them great movie characters! And there are no shortage of amazing trucker movies to watch. From evil truckers bent on revenge to helpful truck drivers offering assistance, there are tons of amazing movie stories involving big rigs.
The Best Trucker Movies
Finding an amazing trucker movie isn't hard. It just depends on the type of story you're looking for. Whether you're hoping to watch an action-packed thriller, classic horror movie, or heartfelt drama, there's a movie for you on this list!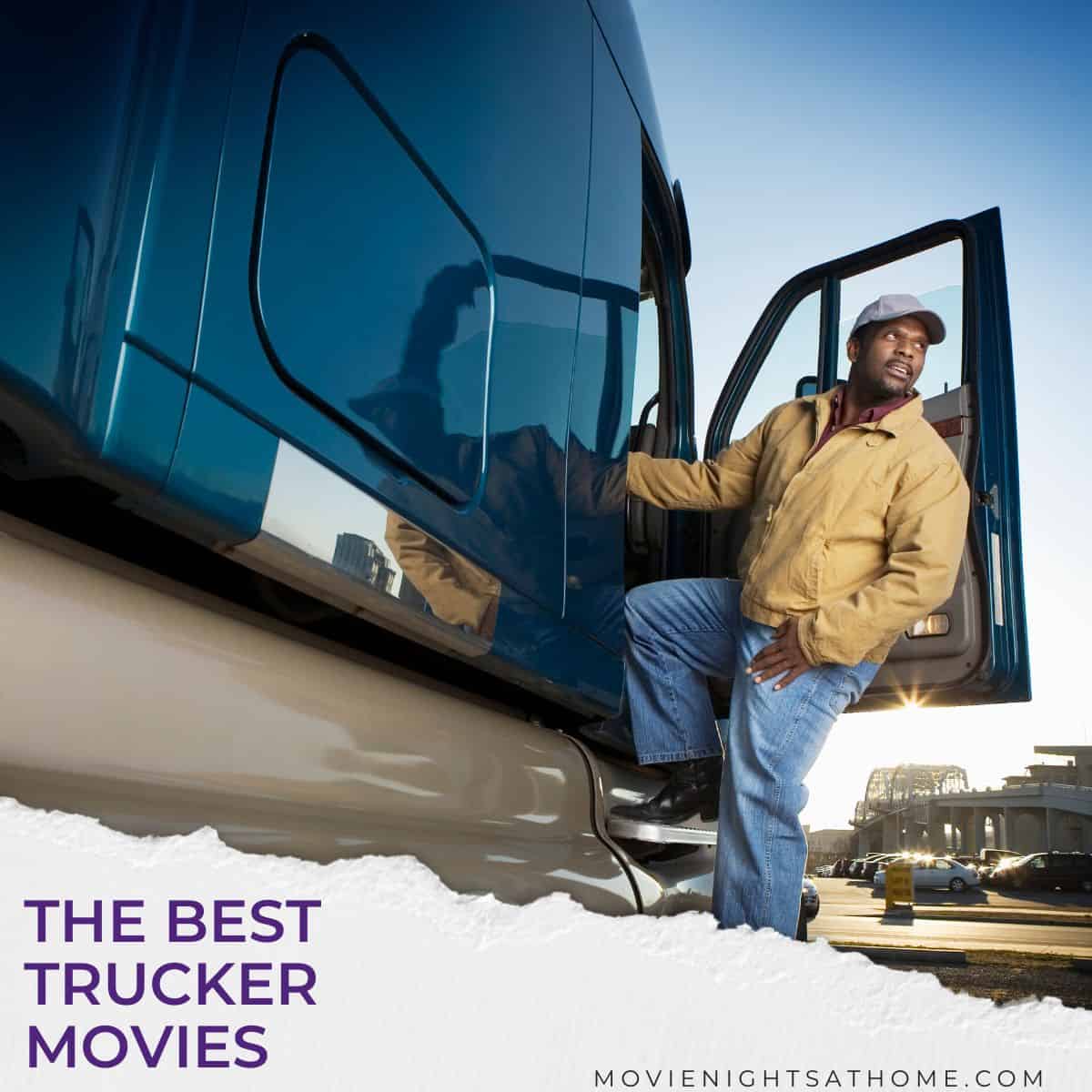 Liam Neeson stars in this action-packed Netflix thriller, a team of truckers must make their way across treacherous frozen terrain to deliver rescue equipment to a group of miners who are trapped underground.
An ex-con played by Patrick Swayze is hired to deliver a truckload of unknown goods to earn some extra cash. After he learns that his cargo is actually illegal weapons, he tries to get out of the job, but he's forced to continue on his route in order to save his family.
This cult classic stars Patrick Swayze, Randy Travis, and Meat Loaf.
A truck driver played by Sylvester Stallone takes his son on the road with him on a trip to the arm wrestling world championship, but they run into problems when a group of thugs tries to take the boy away.
When their car breaks down on the side of the road during a trip through the Southwest, a couple is plunged into a nightmare after a passing trucker comes to their aid.
The cast includes Kurt Russell, J.T. Walsh, and Kathleen Quinlan.
A gang of hijackers begins to threaten truckers while they're driving on the road by stealing their big rigs. But a stuntman works with his trucking buddies to stop the gang and save their friends.
While a martial art expert, played by Chuck Norris, uses his job as a cross country trucker to search for his missing younger brother, his investigation leads him to a small town controlled by corruption.
After his son is sentenced to prison, a trucking company owner works with the police to go undercover to infiltrate a dangerous drug gang in order to get his son's sentence reduced.
Instead of retiring, an aging trucker decides he has one more trip in him. With the help of a hitchhiker and a few friends, he goes on a ride of his lifetime in this classic trucking comedy.
The main characters are played by some of Hollywood's bigger stars including Henry Fonda, Robert Englund, and Susan Sarandon.
After losing his business, a delivery driver takes a new job with a competing trucking company. But when his boss is murdered, he's framed for the crime.
A group of friends use their CB radio to talk to a trucker during their cross country road trip. But when the trucker makes contact on the road, they must try to escape when they find out their trucker friend is actually a serial killer.
An easy-going trucker, played by Clint Eastwood, falls for a bar singer, which leads them on a chase across the Southwest in this fun trucking movie.
A mysterious comet passes by earth, causing machines everywhere to take on evil minds of their own. When video games and semi-trucks go on a killing spree, it's up to humans to take get revenge and take back their planet. Emilio Estevez stars in this top trucker movies of all time.
A truck driver agrees to haul an illegal load of beer from Texas to Georgia. But when he picks up a hitchhiker along the way, he attracts the attention of a local sheriff, which results in a high-speed car chase.
Starring Burt Reynolds and Sally Fields, this classic has to be one of our personal favorite trucker movies!
Based on a short story by Stephen King, this trucker movie follows a group of human-like trucks that take over a truck stop and start killing everything in sight. The townspeople must then come up with a way to kill the trucks and save themselves.
When a traveling salesman desperate to get to his meeting on time is terrorized by an evil truck, he's forced to fight for his survival while on the road.
This TV movie also makes our list of top trucker movies. After a neurotic woman makes her escape from a mental institution, she hitches a ride from a trucker heading to California. During their trip, they connect and fall in love while on the run from bounty hunters and repo men.
While living a quiet life as a long-haul trucker, a woman's world is turned upside down when her estranged son shows up at her door forcing her to choose between her life of freedom and her family.
Set in a desolate future, this movie follows Mad Max as he joins forces with a group of nuclear holocaust survivors to defend an oil refinery under siege with the help of their armored trucks.
If you like this list of best trucker movies, you may also like: