In this episode, we're sharing some of our favorite ideas for a classic Christmas movie. And when it's Christmas time, all roads lead back to the McCallisters.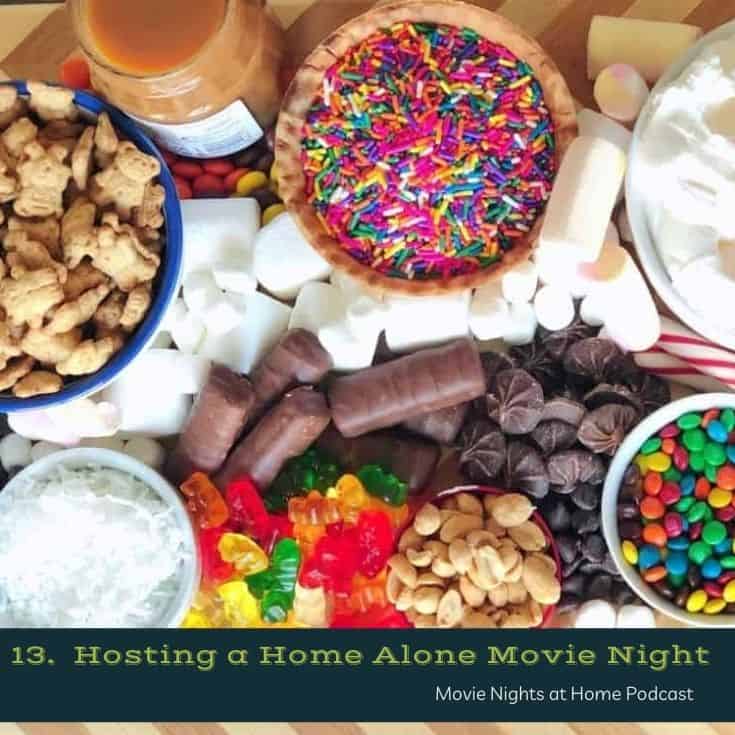 HIGHLIGHTS FROM THIS WEEK'S SHOW:
The weirdest dishes at a family gathering: fruitcake and deviled eggs

Wondering what Kevin's dad did for a living? Jake says to watch The Sopranos and you'll know what he did for a living.

Macaulay Culkin's aftershave scene was just iconic!

We're dishing out fun ideas for a cool Home Alone family viewing party: cheese pizza, a charcuterie board, sundaes, mac & cheese with milk, and more!
RESOURCES:
You don't wanna miss a show!! So make sure to SUBSCRIBE!!
Also, we love reading 5-Star reviews on iTunes!
It's Easy to Leave a Review
Select "Ratings and Review"
Click "Write a Review"
Tell us what you love about the podcast
Thank you so much!!
Do you have a topic you'd like for us to talk about?
Email us at team@movienightsathome about it!