It's never too early to introduce your baby or toddler to movies! And when it comes to children's movies, it doesn't get much better than Disney. This list of best Disney movies for babies and toddlers includes family-favorite films because of their songs, colors, and stories.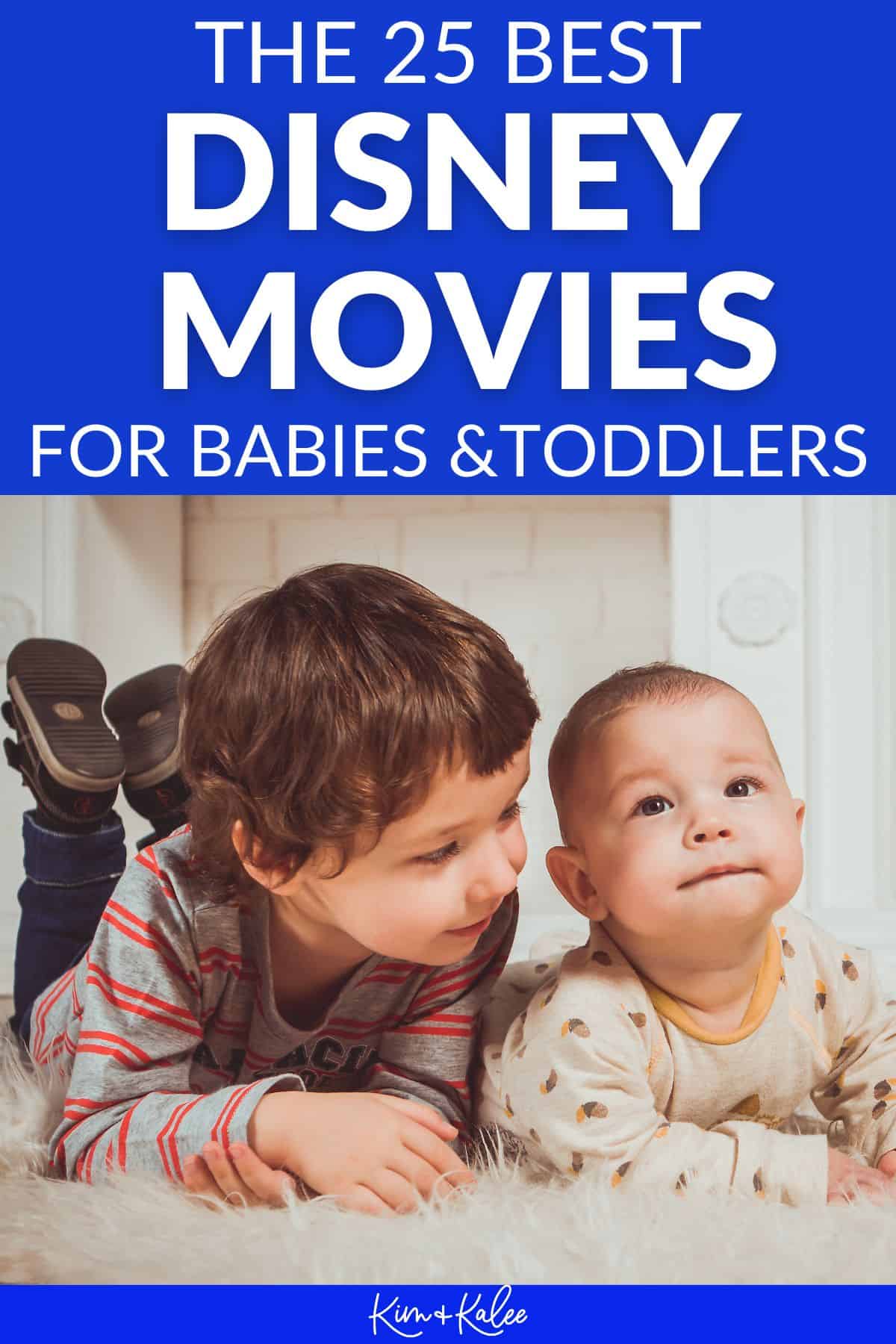 With the help of these adorable Disney movies for babies and toddlers, you can have some fun introducing your baby to new characters and stories at home.
How to Find the Best Disney Movies for Toddlers or Babies
Finding the perfect movie for your toddler or baby doesn't have to be difficult. There are a plethora of kid-friendly movies on Disney Plus now, too!
1. Choose Movies Vibrant Colors & Fun Songs
Kids in this age group are attracted to movies within a certain genre, including movies that are animated, feature talking animals or toys, and have plenty of song breaks. That makes Disney movies the perfect choice!
2. Choose Shorter Movies
When searching for movies for your toddler or baby, it's a good idea to look for films that are on the short side. That's because the attention span of toddlers and babies doesn't last long.
Luckily, there are a variety of toddler-friendly movies from Disney that are sure to keep your little one's attention.
3. Avoid Scary Scenes
Each of these Disney movies are a great option for your toddler or baby because they feature everything a young child looks for in a movie. On top of featuring fun stories and cute characters, each of these baby-friendly films are ones that steer clear of violent or scary scenes. That means they're perfect for baby's first movie!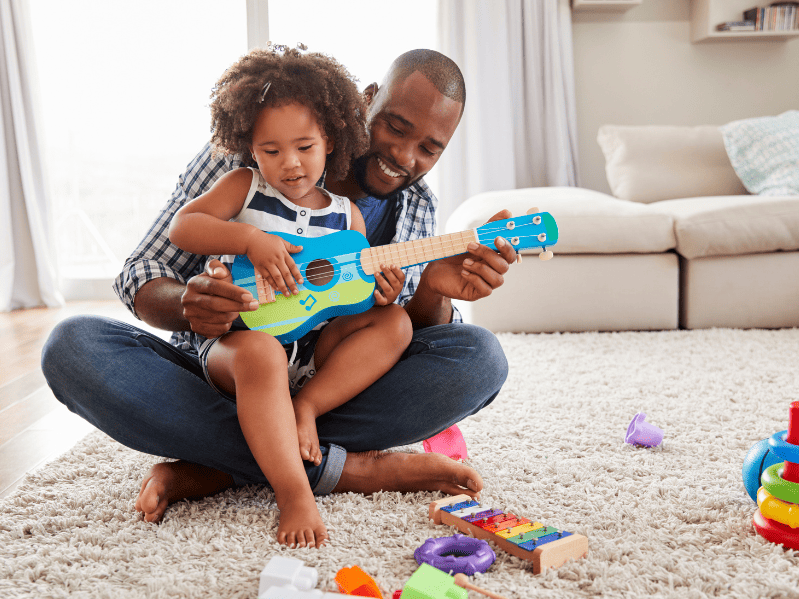 17 Best Disney Movies for Babies & Toddlers
This list includes some of the first Disney movies babies and toddlers may enjoy, but it's important to make sure you use your judgement when picking one. After all, you know your baby better than anyone!
When a young clownfish is captured from the ocean and taken to live in a dentist office's aquarium, it's up to his father to embark on an epic journey to save him in this cute toddler-friendly Disney movie.
Dory helped Nemo get back to his dad in the original, and the sequel is all about Dory finding her long lost family. Ellen Degeneres returns for her iconic voice roll as well.
When race car Lightning McQueen takes a detour and gets stranded in the small town of Radiator Springs, he discovers there's more to life than fame in this cute toddler friendly Disney movie.
This fun movie is filled with timeless adventures of Christopher Robin, Pooh, and his pals as they play in the Hundred Acre Wood, including the story of how Pooh and Tigger first meet.
Since this adorable Winnie the Pooh movie collection features a variety of short adventures, it's perfect for young kids with a short attention span.
After watching the Many Adventures of Winnie the Pooh, your toddler will love checking out Piglet's Big Movie! When Piglet disappears in the woods, his friends use a book of memories to find him. Along their adventure Pooh and his pals see just how important Piglet is in their lives.
Lilo is such an independent little girl, and the movie showcases that families come in all different shapes and sizes.
Lilo is raised by her big sister after their parents die — so use some discretion on this movie, but we chose it because of the vibrant colors and how fun Stitch is. You may also like our Funny Lilo and Stitch Quotes about Family, Love & Friendship.
What kid wouldn't love watching a movie where the toys come to life? In this Disney classic, your toddler will be introduced to Buzz Lightyear and Woody, along with a gang of toys who come together to save their friends during an epic adventure.
The catchy songs in Frozen and Frozen II are sure to delight your baby or toddler as they watch Anna team up with a rugged mountain man to save her sister, Elsa, and save the kingdom of Arendelle.
Take your baby into the world of fairies to learn about the story of Tinker Bell and her four best friends as they learn the power of friendship and pixie dust.
When Ariel, a fun-loving mermaid, disobeys her father and travels to the world above the sea, she must win the prince's heart in order to save her voice in this cute movie for toddlers.
After watching Peter Pan, your toddler may never want to grow up. This classic Disney movie follows Wendy and her brothers as they join the hero of their bedtime stories on an epic adventure with Captain Hook.
What toddler wouldn't love singing animals and a magical fairy godmother? That means Cinderella is the perfect baby's first movie! After her fairy godmother transforms Cinderella's rags into a beautiful ball gown, she attends the Royal Ball and falls in love with prince charming.
Take your toddler on an adventure with Mowgli as he travels through the jungle to the man-village and meets a variety of special friends, like lovable bear Baloo.
After princess Rapunzel takes the kingdom's most wanted bandit hostage, they work together to escape her tower and go on an epic adventure in this toddler-friendly feature.
Ralph has played the bad guy in his video game for decades. But after wrecking for so long, he wants to be a hero. After an action packed adventure, Ralph saves the princess and becomes the hero he's always dreamed of.
Mary Poppins is the only non-animated movie on our list, but the magic and memorable characters make it a great movie!
If your kids love animals – especially cats – this movie is perfect for a rainy weekend or afternoon at home. Three wealthy cats are kidnapped by a greedy butler for their inheritance, but things look up when they meet a new friend.
Moana is an adventurous, brave leader looking to protect her people. The movie is as gorgeous and as it is fun! We love to watch this movie as part of a larger family movie night! We even have themed Moana recipes and activities you may like!
If your family loves Lin-Mauel Miranda, Encanto features all new songs by him! The movie is about a little girl, Mirabel, and how she plays a special role in saving the magic that surrounds her family.
Hollywood star, Bolt, accidentally finds his furry self in NYC. From there, he has an action-packed adventure getting back to his owner and co-star.
A lot of the super hero movies out now are too scary for young children, but The Incredibles is a action-packed, fun movie about a family of super heroes!
We love to make these fun Incredibles cookies when we watch the movie too, but they are only suitable for older kids.
Another Disney classic, we love Princess Jasmine and Aladdin's classic tale.
Kids can learn several valuable life lessons from Ratatouille. I mean, it's not everyday a rat is determined to become top French chef, and he shows talent comes in all shapes and sizes! We love that it shows how persistence in a dream can pay off, as well!
User discretion!
A young girl who dreams of one day owning her own restaurant meets a frog prince who hopes to become human again. But instead of giving them their happily ever after, a fateful kiss leads them both on an adventure through the bayous of Louisiana.
User discretion!
This adorable coming of age adventure features Simba, a lion cub who can't wait to become king, as he searches for his destiny and a way to save his pride land from evil.
While the songs are adorable ("Hakuna Matata" and "I Just Want to Be King" are two kid-favs!), the circle of life lessons in the animated film and live-action remake it may be too much for small kids.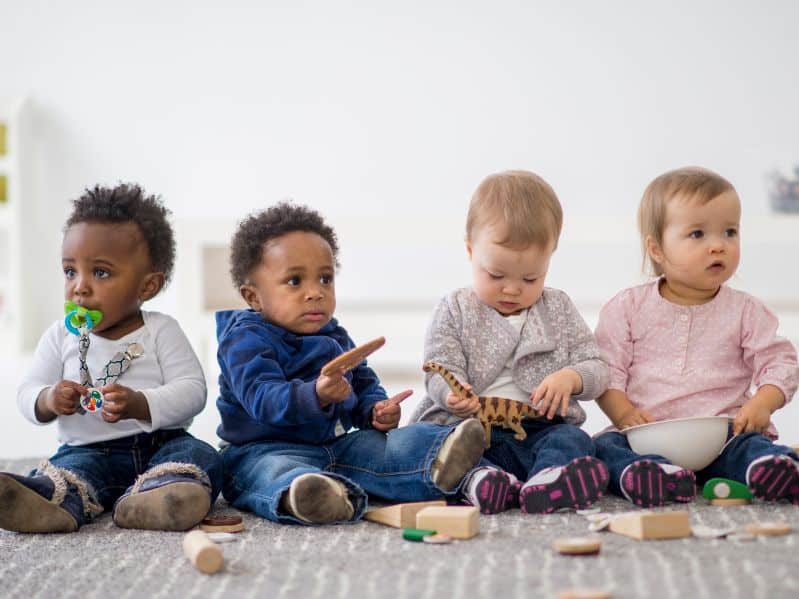 Disney Movies Not For Babies or Toddlers
There are a few other Disney films that we don't recommend for little kids or babies.
These include:
Inside Out
Turning Red
Soul
Up
Fox & the Hound
Snow White & the Seven Drawfs
We hope this list of best Disney movies for babies and toddlers help you find a good movie for your family!
You may also like: