Today, we're going to talk about Christmas movies that we "hate"…or maybe that's too strong of a word – so let's use…"dislike." While we love the people who play the characters in many of these movies, sometimes some things just don't work well together.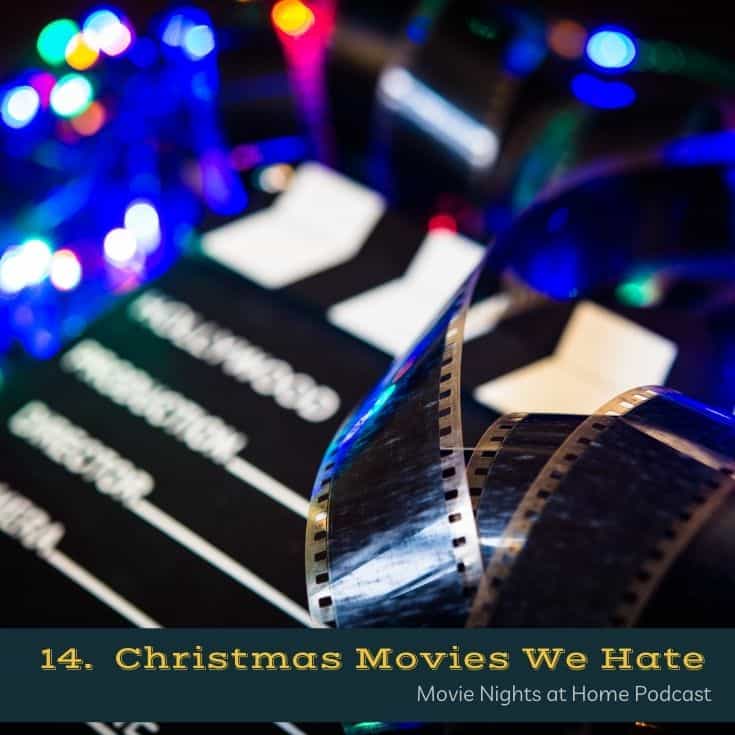 HIGHLIGHTS FROM THIS WEEK'S SHOW:
What is the one item you have to have in your Christmas stocking?

Why we didn't really dig Miracle on 34th Street (1947)

There were a lot of things in A Christmas Story that we just didn't get.

People loved "How the Grinch Stole Christmas" but we thought the movie was just too long and it just felt forced.

Other movies that don't work for us: Arnold Schwarzenegger's "Jingle All the Way," Will Ferrell's "Elf," and the 1954 movie "White Christmas"

"The Family Stone" and "Love the Coopers" are sad Christmas movies that don't work for us either.
RESOURCES:
You don't wanna miss a show!! So make sure to SUBSCRIBE!!
Also, we love reading 5-Star reviews on iTunes!
It's Easy to Leave a Review
Select "Ratings and Review"
Click "Write a Review"
Tell us what you love about the podcast
Thank you so much!!
Do you have a topic you'd like for us to talk about?
Email us at team@movienightsathome about it!