The best paint for a movie screen or projector screen depends on your projector, room's lighting, and personal preference. Not to worry though — we outline everything you need to create a home theater for your next DIY project!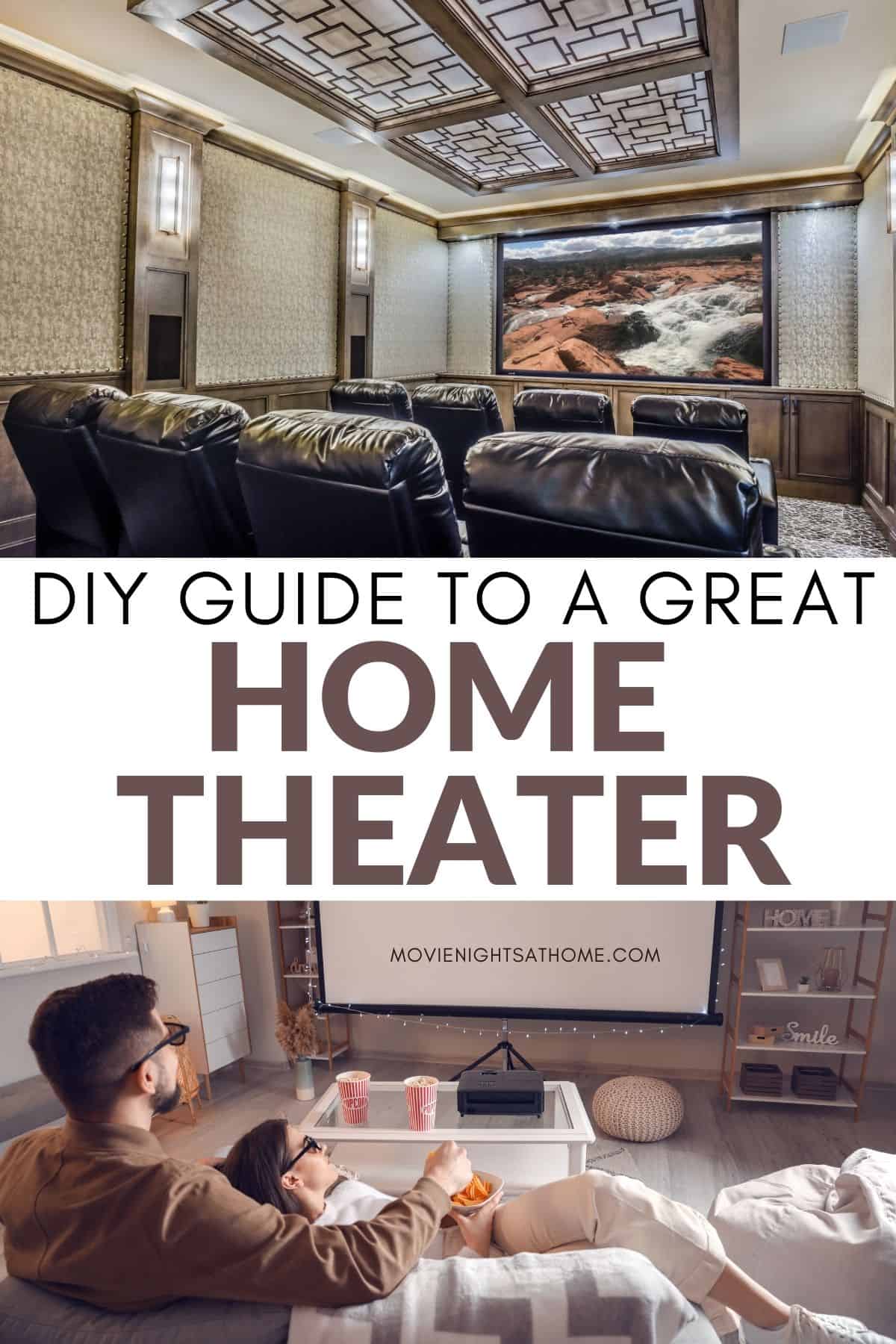 Creating your own home theater is a great way to enjoy the excitement of the movies from the comfort of your own home. But creating the optimum viewing experience in your home takes a little bit of research and planning. One thing you have to consider is the type of paint you'll use in the space.
From picking the perfect colors for the room to finding the best paint for a movie screen, here's everything you need to know about decorating your home theater.
3 Best Paints for a Movie Screen
When it comes to finding the best projector screen paint, there are a few things to consider, including the type of paint you use and the budget for your product.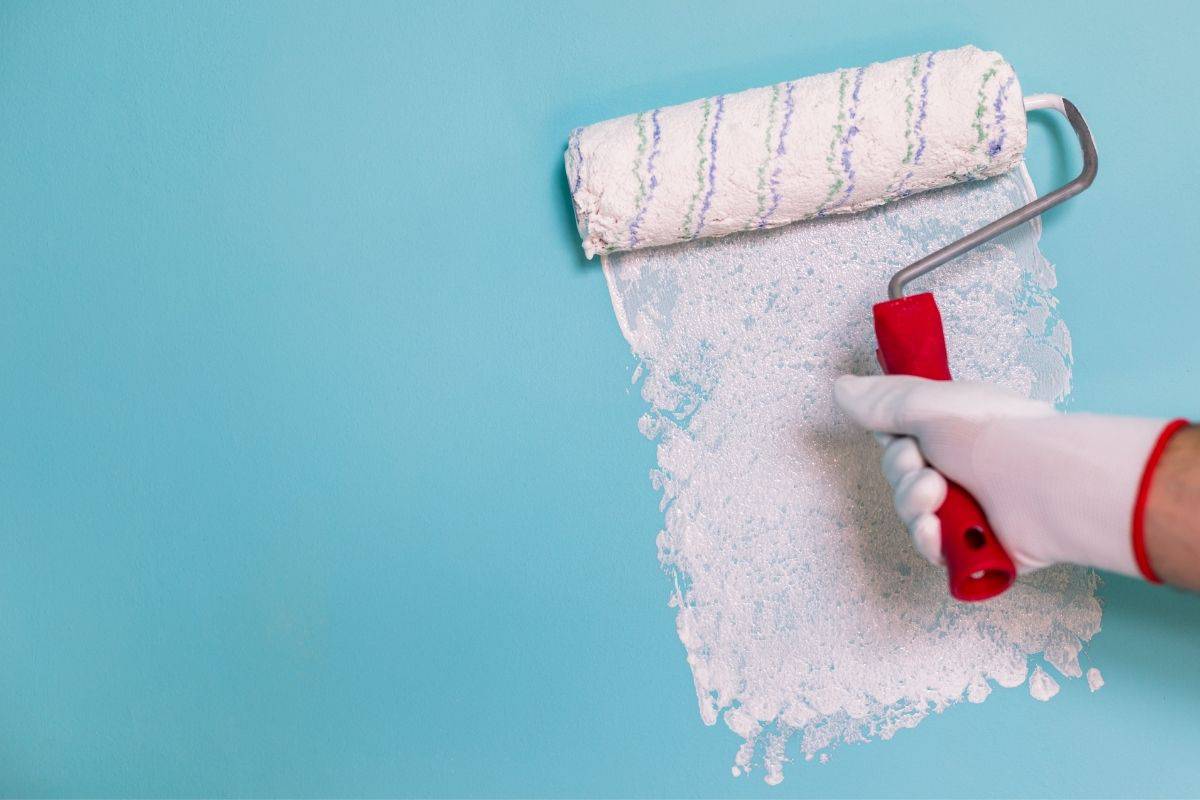 WARNING: As tempting as it may be, you don't want to use a regular white paint for your projection wall.
If you plan on painting a wall in your home to serve as your home theater screen, you have two paint options to choose from Screen Pain, or Latex Paint. For best results, we recommend the following 3 projection screen paints.
Screen paint
The more expensive option for painting your screen is to use special projection screen paint. This type of paint is specially formulated to serve as a screen for a home theater projector, making it the best overall option for creating a DIY screen on your wall.
This paint makes it easy to transform any wall or ceiling into a movie screen with just a few coats. It's also our favorite white screen paint and has 100s of great reviews.
The paint provides a neutral spectral response, eliminating color shift and hot spotting that often comes with traditional latex paint.
And since this screen paint is formulated on an absolute neutral gray scale, you can enjoy a movie theater experience with up to 4K ultra high definition right on your wall.
Level 2 Shade – 1.4 Gain w/Absolute Neutral Color Shift – Reference Level

This is a Digital Theater white, Utilizes S1 Silver base.

This formulation is the right solution for a sleek screen which will allow any projection system to show its full potential.

1 Gallon – Makes up to a 240″ Diagonal Image
Our 2nd choice is Digital Image Projector Screen Paint. It is 50 percent whiter than a normal white wall painted with traditional latex paint, providing the perfect neutral screen for your movies. And since you only need two coats of paint to cover your wall, you can have your movie screen ready in no time.
The durable paint is washable, allowing you to easily clean up messes without worrying about damaging your screen in the process.
High Definition 4K, High Contrast.

Easy to Use

One Step – Just paint 2 coats of 1 product

Ready to view in 1 day

1 gal. will do 2 coats on a 16 foot X 10 foot screen
Latex paint
A more budget-friendly option for creating a movie screen in your home theater is traditional latex paint. When selecting the right paint for your screen, it's best to choose a satin finish in a bright white tone.
This slightly shiny finish provides the perfect balance between light reflection and absorption, helping give your movies a more natural color without a glare.

This Ultra HD Premium Screen Paint supports HD and 4K. It combines latex and acrylic paint for a smooth finish. Plus, it works well with weaker projectors!
Up to 50% brighter than a simple white wall

Anti-glare sheen

Acrylic latex paint

Works great with 4K & HD Projectors

Safe and quick application and clean up.

Can be rolled or sprayed on any smooth surface

Covers 160 SQ FT screen with 2 coats
Special Note: If you have any windows in the room, you may need to purchase a blackout cloth. They block out so much light!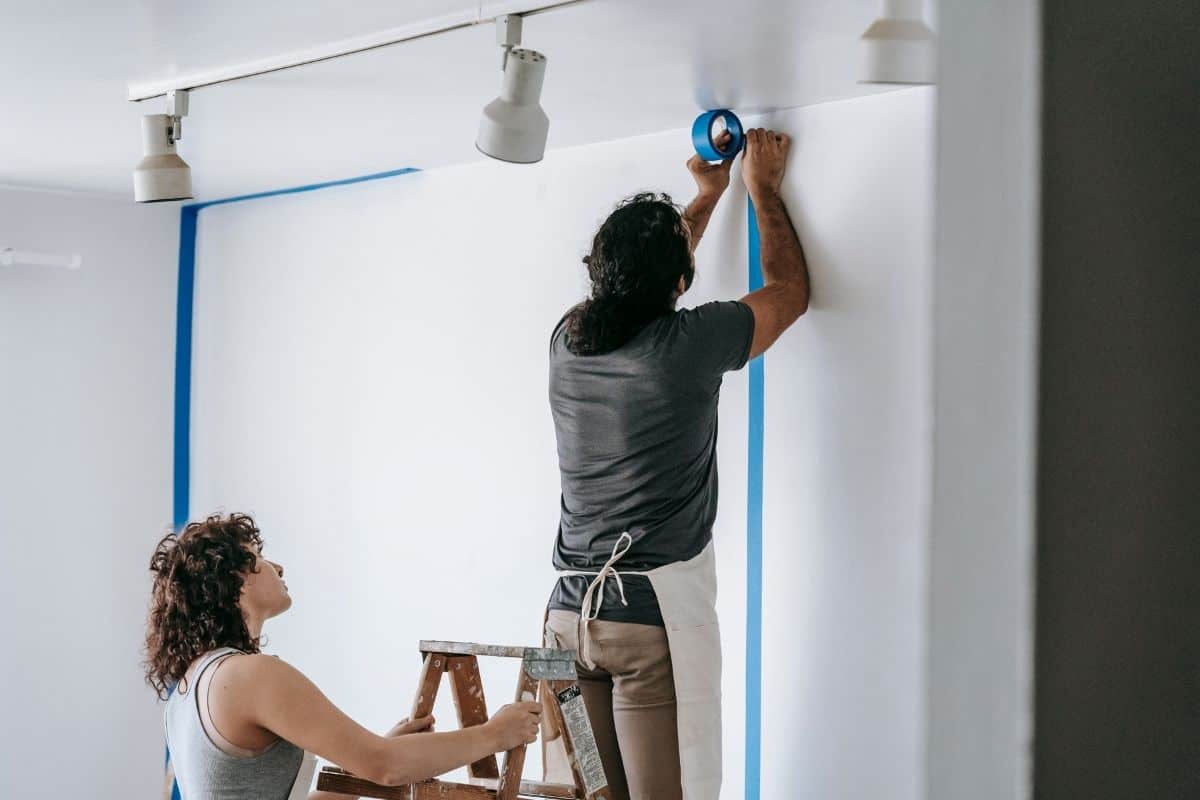 How to Paint a Movie Screen
Once you have decided on the type of paint you'll use, it's time to start setting up your home theater. To turn a wall of your home into a movie screen, just follow these four simple steps:
1. Pick the right wall
First things first, you need to decide which wall in your home theater will be the screen and the actual screen size of the projection surface.
The projection wall needs to be large enough to fit the size of your projector display, while also leaving a little room around the edges to keep the screen from extending onto the side walls.
Test the display with your projector set up in different viewing angles in the room to figure out which wall is the best option for your screen.
2. Prep the wall for paint
After you have picked the wall in the room, it's time to get it ready for paint. Start by giving the wall a thorough cleaning. Then inspect the wall closely for cracks and bumps. Any imperfection will be visible when the projector displays the movie, so it's important to address those areas on he wall before you start painting. You want to have a smooth surface.
3. Prime the wall
It's a good idea to give the entire wall a coat of primer before you add your screen paint. This will help smooth the wall one final time and give your screen paint a base to stick to. After the primer is dry, you can begin painting your screen paint in smooth, even strokes.
4. Paint the Wall
Picking the perfect paint for your projector screen is just one decision you'll need to make regarding the walls of your home theater.
Once you have your screen ready, you can start thinking about the colors of the other walls in the room. Since the focal point of your home theater is the screen, finding the right neutral tone for the rest of the room is essential.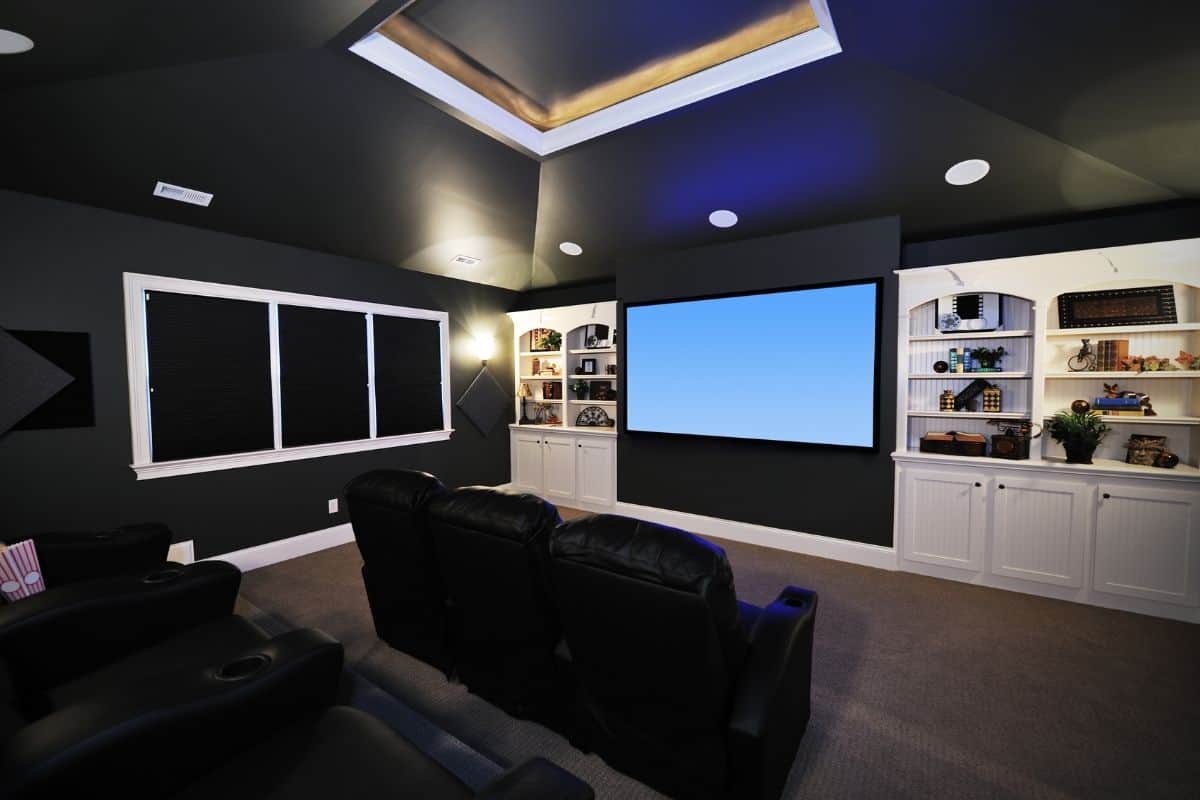 Best Paint Colors for a Home Theater
When it comes to picking the best paint color for your home theater, the general rule of thumb is to paint the rest of the surrounding area with one of these three dark color choices.
We wanted ultimate contrast for the best viewing experience. So we chose darker colors for the walls and a white projector wall.
These colors are suggested to go along with your white projector wall.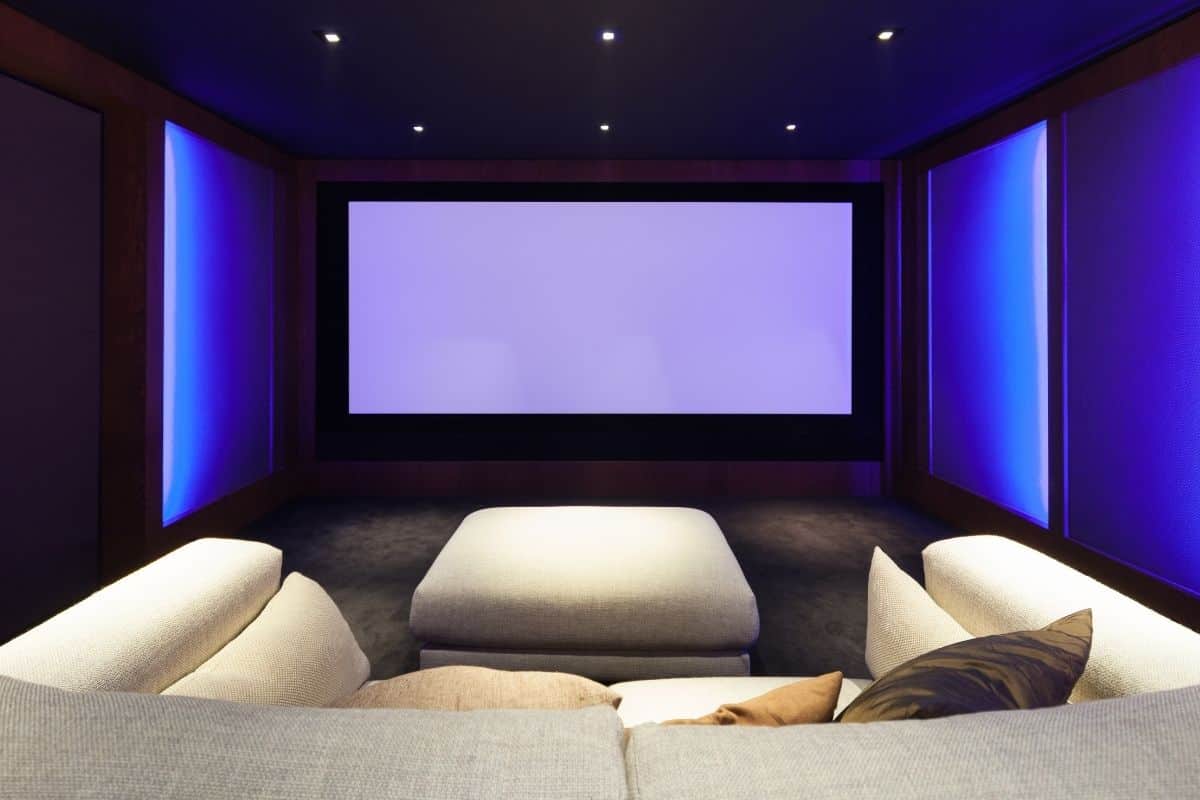 3 Top Paint Colors for a Home Theater
Flat black
Since you want your theater room to be as dark as possible, choose a black matte paint for your home theater is a great idea. The black walls will avoid light reflection, allowing you to focus completely on the screen.
Dark gray
If you think black walls will be too dark for the space, consider using a dark gray tone instead. Deep gray will provide enough darkness in the space without the need for completely black walls.
Navy blue
With the help of a dark navy paint, you can create a dark room without sacrificing style. Navy blue allows you to add a more sophisticated look to the space while still sticking to a dark color palette.

This home theater will transform your next family movie night!
Looking for an outdoor movie night experience?
Check out our outdoor movie night guide for special fabric screens and outdoor movie screens.