Whether you're wanting to host a Great Gatsby movie night or plan a roaring 20s party, these 1920s party foods are sure to be a hit! We love a themed party because it's a great way to get together with friends!
Plus – The Great Gatsby is the perfect option for an adult-friendly movie night.
The best part? The movie gives you tons of ideas for your own event!
Featuring lavish parties, delicious foods, and sparkling drinks, this film is the perfect template for hosting an amazing dinner party at home.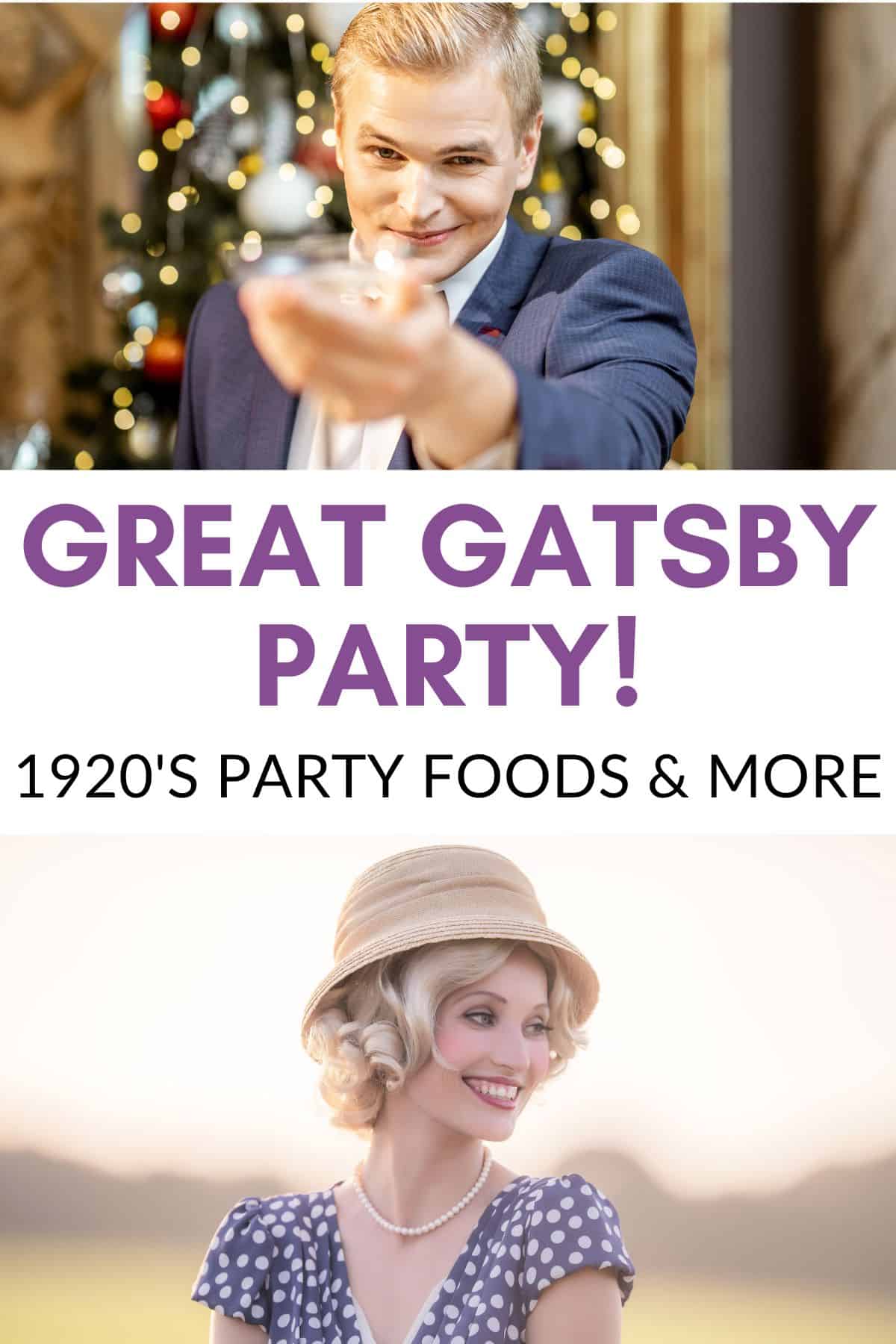 Great Gatsby Movie Night or 1920's Party Ideas
No matter what elements you choose to use in your own dinner party, there are a few simple ways you can bring the Roaring 20s to your own party menu.
1. Drinks
This fun decade was all about the cocktails, which means you'll need to add a few vintage drinks to your menu.
Classic cocktails like sidecars, mint juleps, and gin Rickeys are great options for a Great Gatsby party.
2. Hors d'oeuvres and Appetizers
Start off your dinner party with some prohibition era appetizers.
Snacking plates with meats and cheese are a great option for a 1920s dinner. Or try some other classic starters, like shrimp cocktails, deviled eggs, or oysters. Keep reading for more 1920s party foods!
3. Main course
After your guests have enjoyed some cocktails and finger foods, it's time for the main course.
To make your dinner decade appropriate, serve some 1920s dinner favorites, like beef tenderloin, pork chops, or roasted chicken.
4. Desserts
A sweet treat is the best way to end a delicious dinner. That means you'll need to come up with some fun Roaring 20s desserts to serve after the main course is over.
Pineapple upside down cake, Neapolitan ice cream, and icebox cake are all great options for topping off your movie night meal.
5. Decor
Decorating for a speakeasy party is so much fun and pretty easy to do!
A few fun ideas are to do a white, gold, black, and red color scheme. You could also include gold balloons, feather boas, and pearl strands on the table! You could also put 1920s slang words on each table as a fun touch!
We also love to include these fun touches on the party invitations – whether they are mailed or emailed.
You could watch the Great Gatsby, or if you want your guests to mingle, having silent movies on in the background makes for a great atmosphere as well!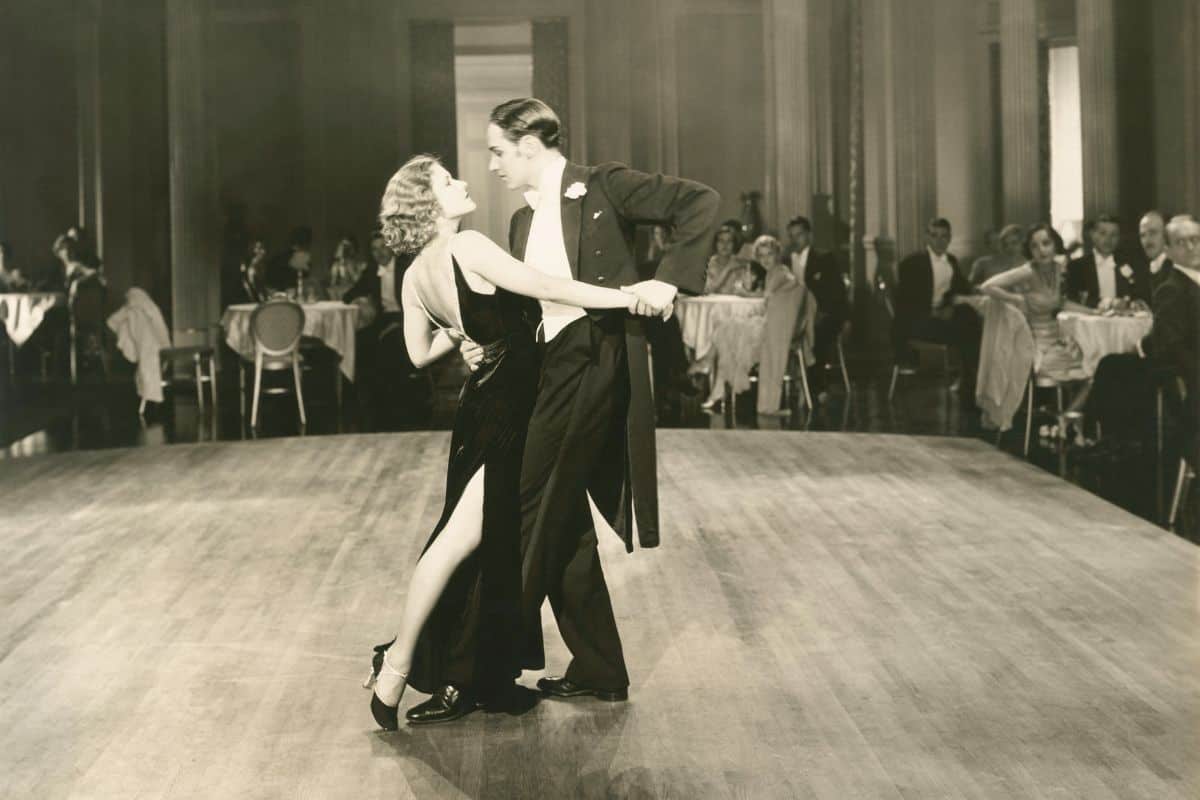 6. Activities
So many fun activities lend themselves to a 1920s party or Great Gatsby movie night! You could do card games or a dance floor with only the best jazz music and classic songs.
Another fun touch is to do a photo booth! Make sure to have a few fun props, too! We like bow ties, cloche hats, pearls, and feather boas!
You could also do a costume contest or a dance contest with a specific dance like the Lindy Hop.
Since the 20s also were a time of prohibition, another fun and unique idea is to end the party with a (pretend) police raid at the end of the night!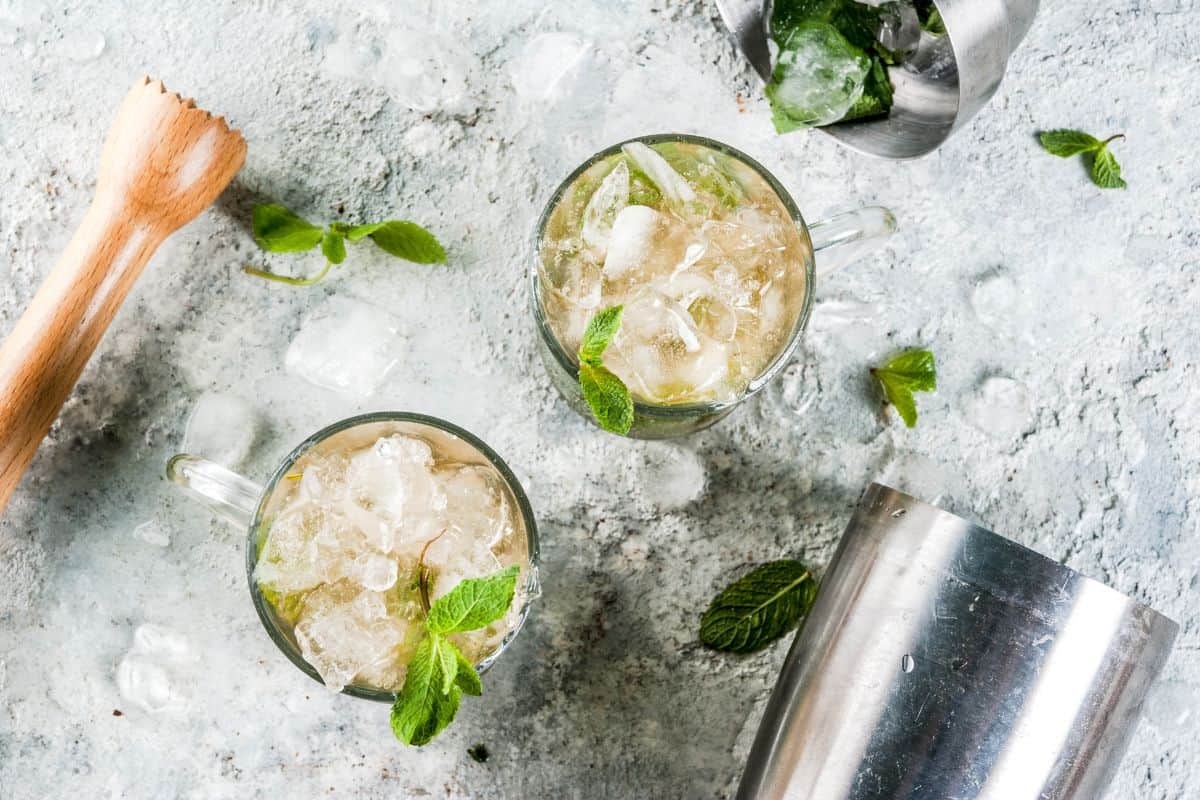 Now that we have the 1920s party ideas listed, let's get into the food ideas! Because any good party has to have great food!
1920s Party Foods
If you're hosting a Great Gatsby movie night, you have to have some decadent recipes to serve your guests.
From fun classic cocktails to delicious finger foods and ice box cakes, these recipes are the perfect way to bring the Roaring 20s to your dinner party.
If you love this these 1920s Party foods and ideas, we have plenty of other great ideas you may like: