This year has been crazy, and now it's finally time to ring in 2022! We've found unique New Year's Eve ideas to help you celebrate at home! You'll find a fun scavenger hunt, homemade fortune cookies, and a delicious unicorn cake that is NYE inspired among many other ideas below!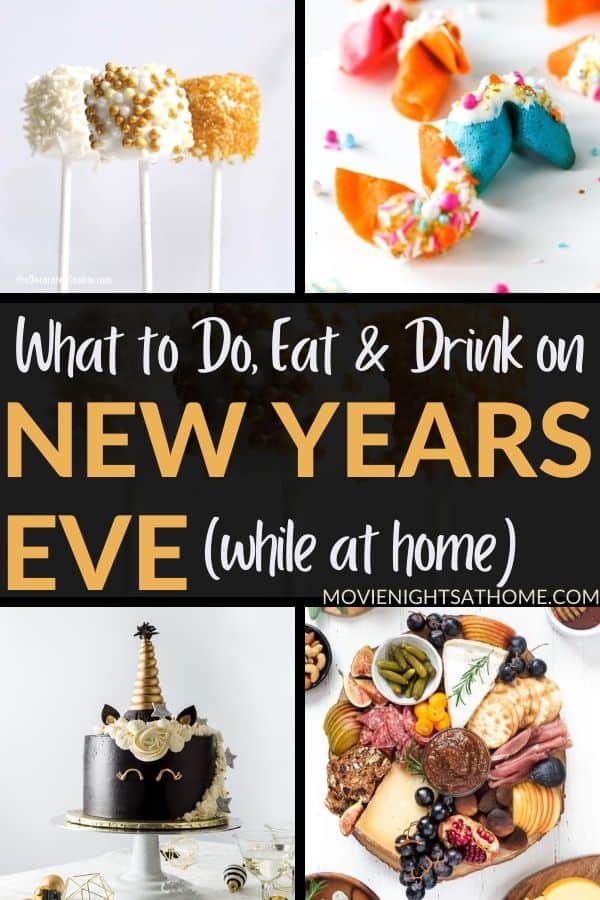 I don't know about you, but going out on New Year's Eve has never really gotten me excited. It's cold. It's crowded. It's so late.
I'm all about staying in, putting on cozy pajamas, and enjoying food and fun with family and friends!
Whether you stay in most years like me, or are staying in this year due to the pandemic, I think you'll have a great time and a full belly with these ideas!
35+ Unique New Year's Eve Ideas (What to Do, Eat & Drink!)
2021 has been crazy, and now it's finally time to ring in the new year at home! We've found fun ways to celebrate and amazing foods to enjoy!

If you loved these unique New Year's Eve ideas, we also think you might like: