Poor Thanksgiving. Seems like it gets hopped over every year. We hardly make it through Halloween before stores start putting out Christmas stuff. Seems to be the same for the Thanksgiving movies. There are plenty of Halloween movies & tons of Christmas movies, but Thanksgiving ones – not so much.
But we're not going to overlook it tonight! In this episode, we're talking about the movies we like to watch around Thanksgiving or movies that have something to do with Thanksgiving.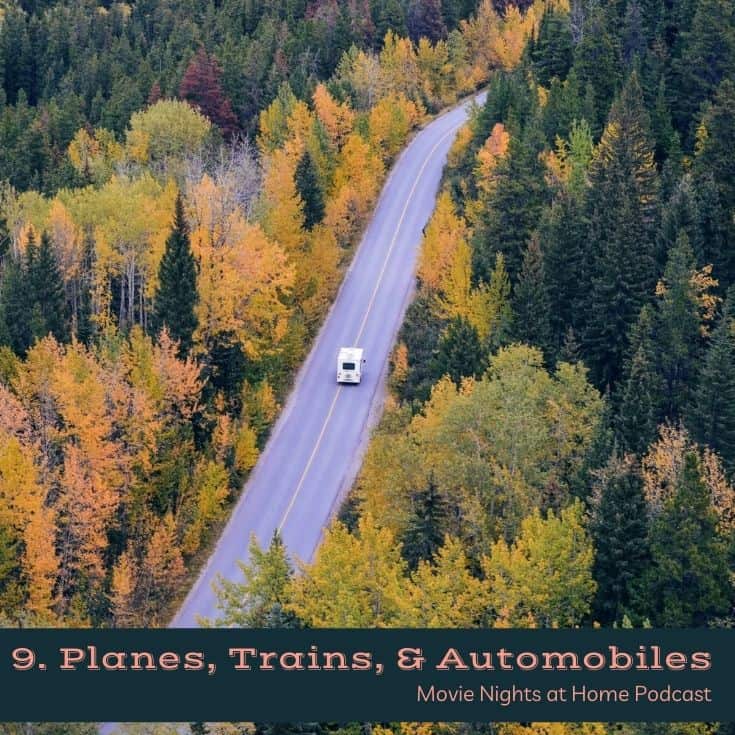 HIGHLIGHTS FROM THIS WEEK'S SHOW:
Planes, Trains, and Automobiles starring Steve Martin and John Candy

We randomly pick a Harry Potter movie for Thanksgiving. But if you've never done it, watch Harry Potter 1 because there's a good Christmas scene in it. And they're all still little so it feels more nostalgic.

Other movies you can watch for Thanksgiving: The Lord of the Rings series, The Holiday, When Harry Met Sally, Dutch, Sweet Home Alabama

The Last Waltz takes place on Thanksgiving, but it doesn't necessarily have to do anything with Thanksgiving. It's easy music directed by Martin Scorsese.
RESOURCES:
You don't wanna miss a show!! So make sure to SUBSCRIBE!!
Also, we love reading 5-Star reviews on iTunes!
It's Easy to Leave a Review
Select "Ratings and Review"
Click "Write a Review"
Tell us what you love about the podcast
Thank you so much!!
Do you have a topic you'd like for us to talk about?
Email us at team@movienightsathome about it!