St. Patrick's Day is such a fun holiday to spend with your kids, but it can be hard to celebrate on a weeknight! Watching one of these best St. Patrick's Day movies for kids and serving up something green or Irish is a great and easy way to make the day special!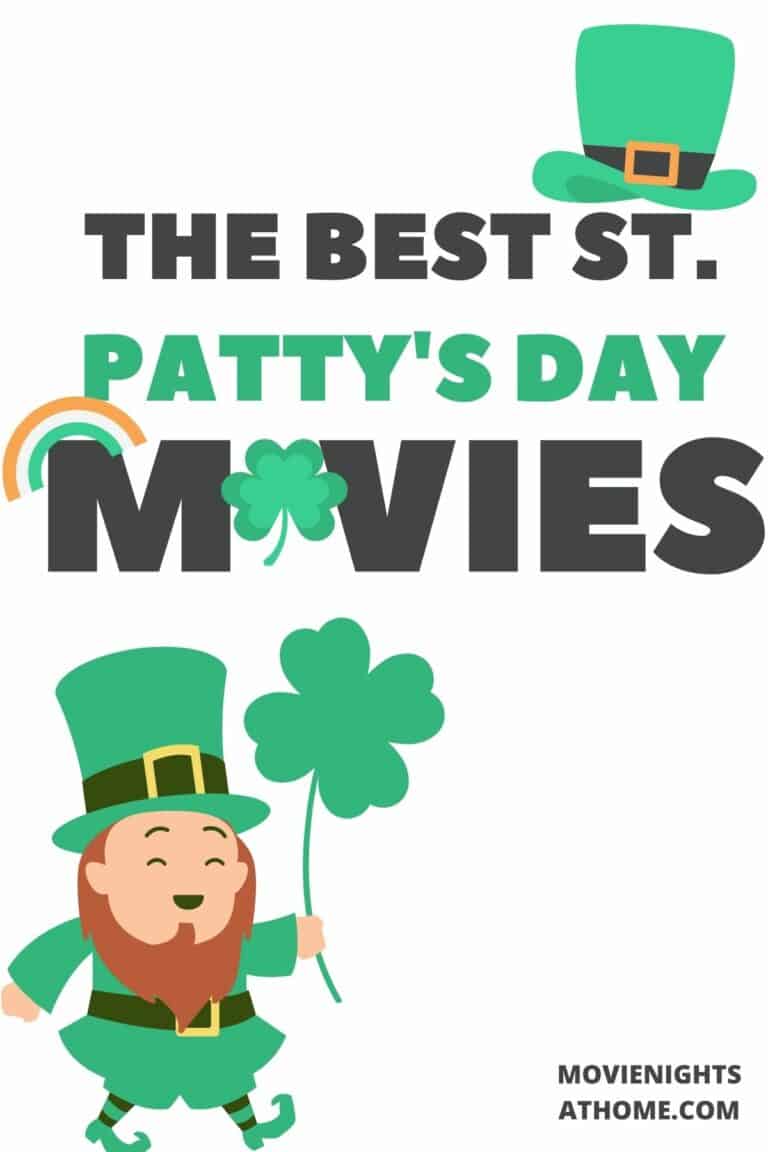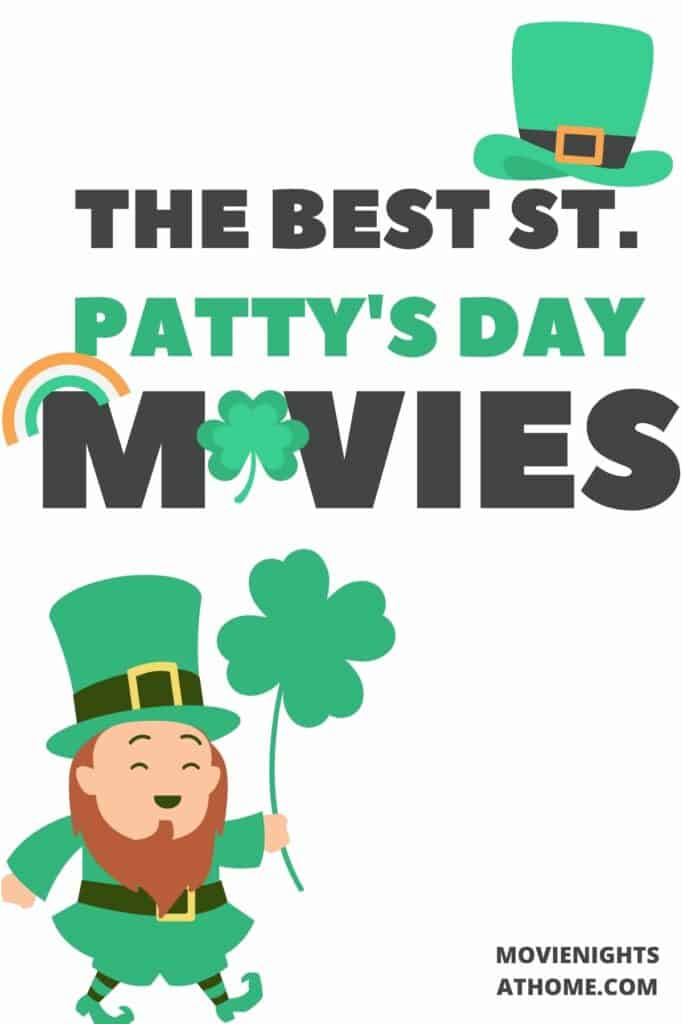 From interesting stories based on Irish folklore to cute romantic comedies set in Ireland, your family is sure to love these fun movies with an Irish theme.
We love to make these festive St. Patty's Day brownies and enjoy a sweet movie together!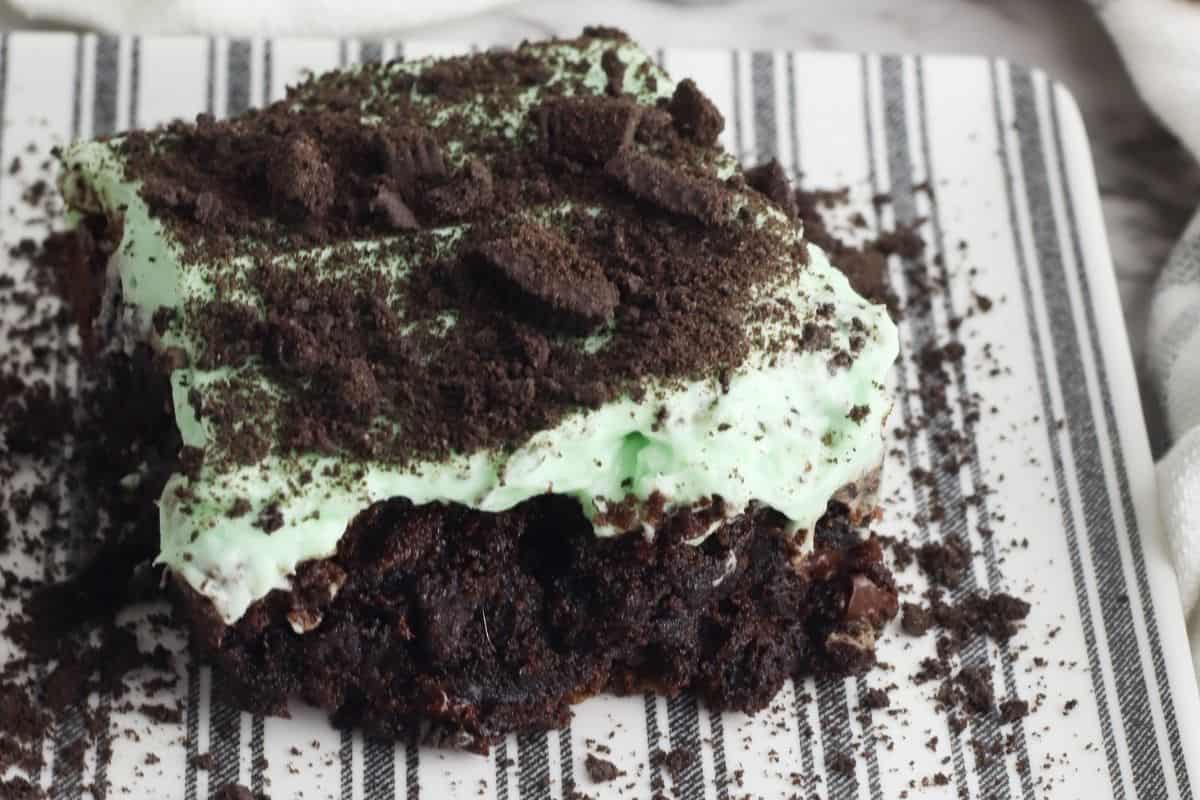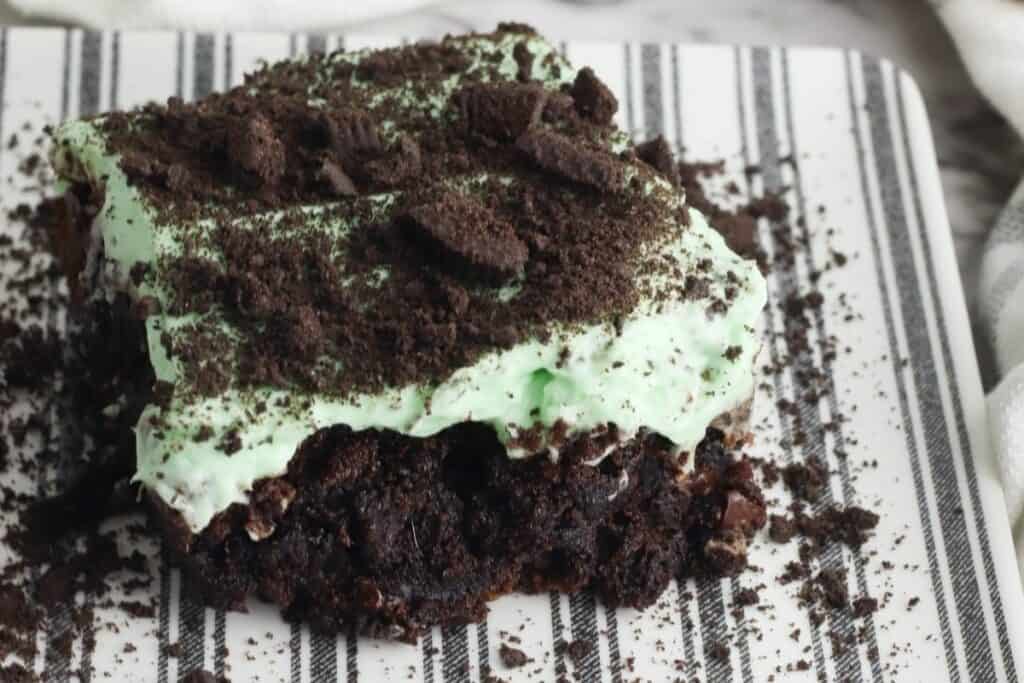 Finding fun ways to celebrate different holidays with your kids is a great way to create amazing memories.
And what better way to celebrate than with a movie?
This March 17th, give your kids some luck of the Irish with the help of fun Irish-themed movies.
Best St. Patrick's Day Movies for Kids
While there are a variety of amazing Irish movies to choose from, not all of them are suitable for family movie night.
Luckily, there are several adorable feature films your kids are sure to love that fit the St. Patrick's Day theme.
Whether you're looking for a cute movie musical or a fun Leprechaun legend, your kids will have a blast celebrating St. Patrick's Day with one of these cute Irish movies.
Rated PG
An Irish leap year legend convinces a young woman to whisk her boyfriend off on a romantic trip to Dublin to propose in this kid-friendly romantic comedy starring Amy Adams.
Rated G
When an Irish man (played by Fred Astaire) uses mathematics and logic to determine a rush of gold around Fort Knox, he heads to America to uncover his fortune.
But he must wait for a full moon and waylay a leprechaun to find his treasure in this classic movie musical. (This movie is over 2 hours — so it may be too much for little kids).
Rated G
When basketball player Kyle loses his golden pot of gold charm, he finds out that he's actually part leprechaun.
That leads him to find the thief who stole his lucky charm before the thief can take control of all the other leprechauns in this fun Disney movie.
Rated G
An old storyteller is on the hunt for a pot of gold. But there's one little thing standing in his way – a leprechaun.
To get the gold, he must match his wits against the trickster.
Rated PG-13
An American businessman and local beauty take an adventure to a rural Irish town where tensions between leprechauns and fairies threaten to start a magical war in this adventure movie starring Randy Quaid.
Rated PG
A young girl moves to a small fishing village to live with her grandparents, where she uncovers a mystery based on the classic Irish lore of the "selkies."
When her younger brother goes missing, she starts to believe he's part of the mystery, too.
Rated TV-Y7
After a heartbreaking loss, an Irish boy and his Spanish friend learn to dance through their sadness with the help of a magical herd of deer.
Rated PG
Two children reluctantly travel to Ireland to spend the summer with their new stepmother.
But they soon realize that she's even more evil that they had thought when they see she's a witch who uses her powers for evil.
Rated PG
When an Irish man picks a winning lottery ticket and dies of shock, the village people take it upon themselves to cash in his prize ticket.
And the adventure that ensues transforms the lives of all the inhabitants of his rural village in this classic comedy.
Rated PG
Told by a young boy who grew up fatherless with his mother and aunts, you can follow the loves and losses of five sisters living in rural Ireland in this classic drama starring Meryl Streep.
Rated PG
A young girl and her father move to a house in Ireland and discover they're living in a home nicknamed "misfortune manor."
Whoever comes near the house has bad luck – including the leprechaun living on the grounds. Luckily, the girl and leprechaun are able to work together to break the curse and save the day.
Rated G
Fantasy and Celtic mythology combine in this animated story set in a remote medieval outpost of Ireland.
A young boy embarks on a new life when a celebrated magician arrives at his home with a book filled with secret wisdom and takes him away to live in a monastery under strict supervision.
Rated PG-13
If you're looking for a movie to watch with your older kids on St. Patrick's Day, try this romantic drama starring Tom Cruise and Nicole Kidman.
The movie tells the story of a young Irish immigrant couple who struggle to earn enough money to make the trek west to Oklahoma to claim land of their own.
Rated PG-13
This romance is great for a girls night in with your older daughters!
It's such a sweet movie about an (Irish) husband who leaves letters for his wife to inspire her to take on a new adventure after his death.
Rated PG
While Shrek isn't Irish, he is green – which means he's perfect for St. Patrick's Day!
This fun animated movie features a variety of popular fairy tale characters as Shrek goes on a quest to rescue Princess Fiona.
Rated NR
This is a black and white older film. If your child is interested in magical creatures, this 60 minute option could be a great choice though!
There is a trailer you can watch before renting to see if it's a good fit.
What are your favorite St. Patrick's Day movies??
You may also like these St. Patrick's Day Cookies!