In this episode, we talk about our favorite sports movies. And what better way to enjoy movie nights at home than with some sports-themed snacks to complete your movie experience!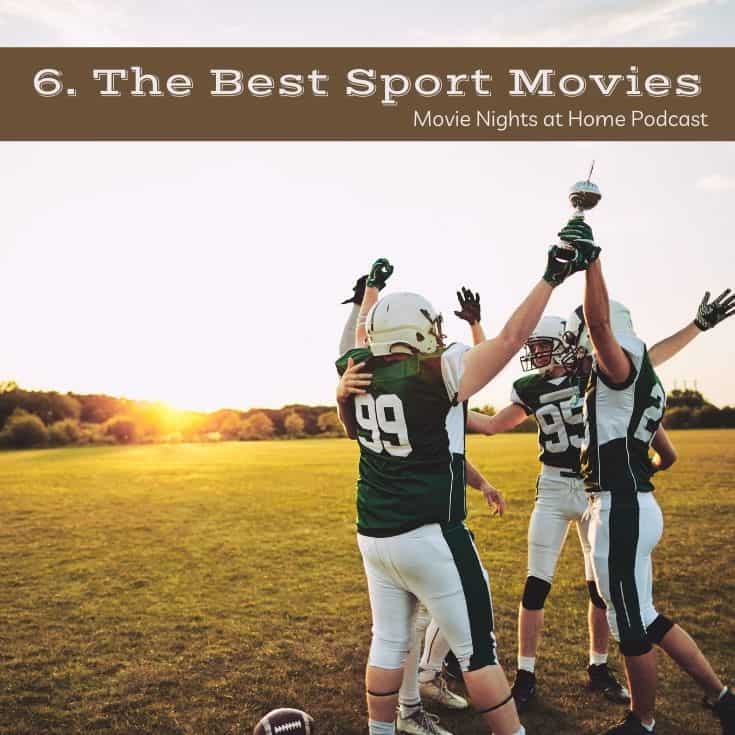 HIGHLIGHTS FROM THIS WEEK'S SHOW:
Why Jake and Kim prefer to watch a game at home

Here are our favorite picks: The Blind Side, Major League, The Longest Yard, Karate Kid, Robert Redford's The Natural, Little Giants, The Sandlot and Hardball.

Kim thinks the Friday Night Lights series is a must-watch! It was much better than the movie though.

The Rocky is a classic! Or there would be no Creed without it (which is a great movie as well!)

Jake thinks Varsity Blues is a quick and mindless movie, but he likes it because some of its themes just hit home. Find out why the Field of Dreams is more than just a sports movie for him!
RESOURCES:
You don't wanna miss a show!! So make sure to SUBSCRIBE!!
Also, we love reading 5-Star reviews on iTunes!
It's Easy to Leave a Review
Select "Ratings and Review"
Click "Write a Review"
Tell us what you love about the podcast
Thank you so much!!
Do you have a topic you'd like for us to talk about?
Email us at team@movienightsathome about it!