What would a movie be without music? In this episode, we talk about our favorite movie soundtracks, which can either make or break a movie. If it's done right, it can definitely add to the scene and elevate your entire movie experience. But if it's done wrong, it can very much ruin it. We're also sharing our favorite movie scores that have surely played on our heartstrings!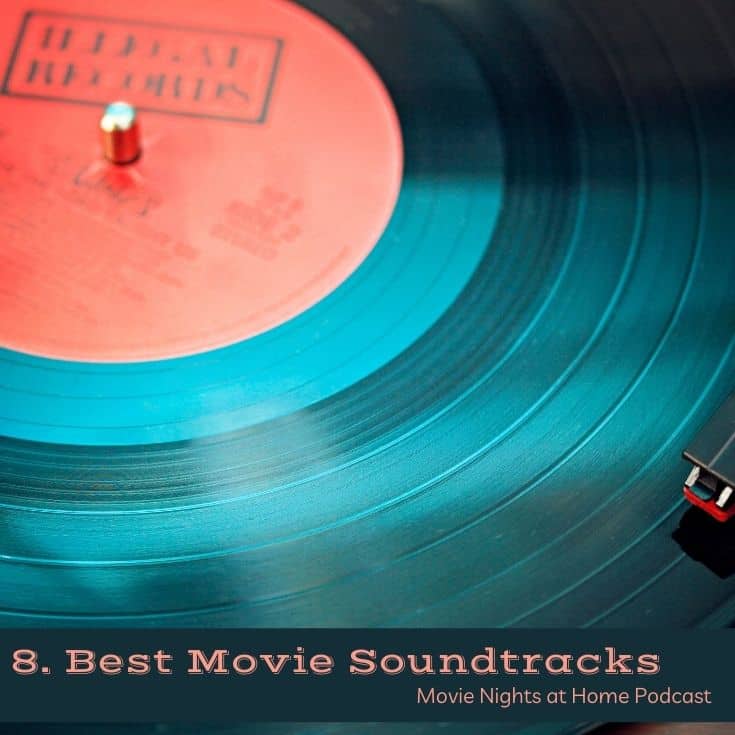 HIGHLIGHTS FROM THIS WEEK'S SHOW:
The Big Chill's soundtrack is even better than the movie!

Love Actually – Emma Thomspon's scene with Joni Mitchell's Both Sides Now playing was just heartbreaking and Bill's Christmas Is All-Around is fun as well!

You can't beat John Williams. His musical score for Harry Potter just takes you back to the feeling. They connected all this stuff together with all the music throughout to hit that emotion. (He did the score for Star Wars, too.)

Danny Elfman's musical scores are just as good. Think all Tim Burton movies. (He also did the score for Desperate Housewives)

Here are our other top movie soundtracks: Urban Cowboy, Nicholas Sparks' A Walk to Remember, Grease, Elizabethtown, When Harry Met Sally, City of Angels, Titanic, Dirty Dancing, Deadpool, Guardians of the Galaxy, Purple Rain, A Star is Born – and we could keep going!
RESOURCES:
You don't wanna miss a show!! So make sure to SUBSCRIBE!!
Also, we love reading 5-Star reviews on iTunes!
It's Easy to Leave a Review
Select "Ratings and Review"
Click "Write a Review"
Tell us what you love about the podcast
Thank you so much!!
Do you have a topic you'd like for us to talk about?
Email us at team@movienightsathome about it!