In this episode, we're giving you ideas on the best romantic comedies that you can watch this Valentine's – and we'll try to determine the best romantic comedy of all time!
So we're doing this fun method for picking the best romantic comedy of all time, where each of us have our 3 top picks. Then we get to veto the ones we don't really agree with. Finally, we will let you, our dear listeners, pick the ultimate choice!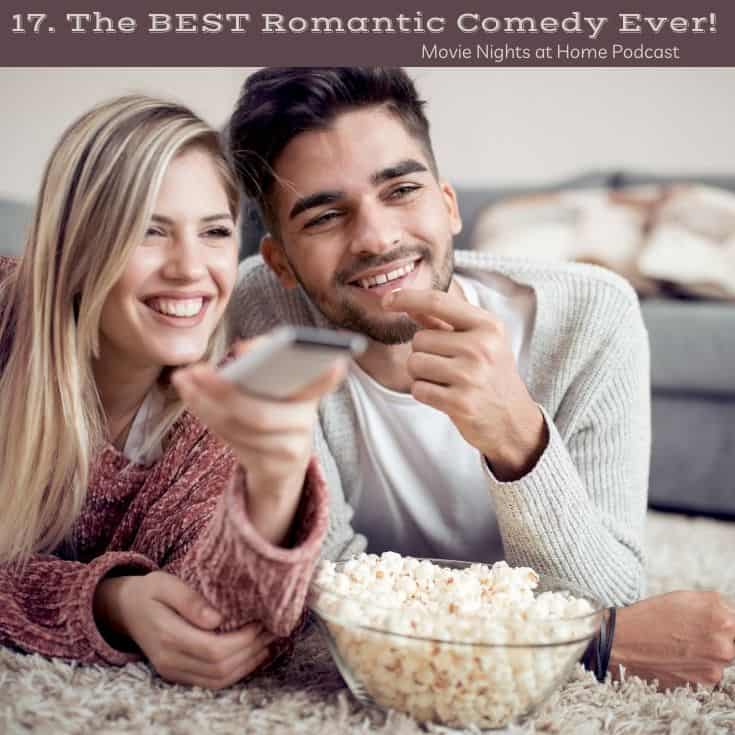 HIGHLIGHTS FROM THIS WEEK'S SHOW:
Jake's 3 picks: When Harry Met Sally, How to Lose a Guy in 10 Days, and Sleepless in Seattle

Kim's 3 picks: Pretty Woman, This Means War, and Crazy Rich Asians

Kalee's 3 picks: Sweet Home Alabama, The Proposal, and Overboard (the original version with Goldie Hawn and Kurt Russell)

Meg Ryan and Reese Witherspoon made it twice on our list. Sandra Bullock is a staple of romantic movies. She's a chameleon and we just love her!

Other movies we love that didn't make our list: Just Go With It, Clueless, 10 Things I Hate About You, Miss Congeniality

Find out the movies that we've vetoed and what made it to our final list. And be sure to vote on our

Movie Nights at Home Facebook Page

!
RESOURCES:
You don't wanna miss a show!! So make sure to SUBSCRIBE!!
Also, we love reading 5-Star reviews on iTunes!
It's Easy to Leave a Review
Select "Ratings and Review"
Click "Write a Review"
Tell us what you love about the podcast
Thank you so much!!
Do you have a topic you'd like for us to talk about?
Email us at team@movienightsathome about it!